Summer days waver between languid and whirlwind activities, work, and weekends. Is there ever enough time for all you want to do? Slow it down. Or maybe you need to energize your schedule this year. Make summer "epic" on your own terms by using some of these ideas to create your ideal summertime calendar.
1.Experience thrilling downhill mountain bike riding at Silver Mountain Bike Park, with its network of named trails, categorized by difficulty level, from easy to expert.
2.Climb, swing, and zip for self-guided, high adventure at the new Tree to Tree Adventure Park in Athol, Idaho. This family-friendly aerial experience includes progressively challenging courses featuring ladders, balance beams, tight ropes, and bridges; includes two courses specifically for ages 6-9. Reservations required at treetotreeidaho.com.
3.Whitewater raft through the Class I-III rapids of lower Spokane River Gorge with ROW Adventures. Trips typically run daily from June 2-July 1. ROW also provides guided whitewater trips down the Clark Fork, Lochsa, St. Joe, Moyie, Clearwater, and Selway rivers.
4.For a serene float without big rapids, opt for ROW Adventure's half-day float trip down the lower Spokane River (ages 5+). Season begins June 18.
5.Ride railroad tracks along the Pend Oreille River, thanks to the local Lions Club and its four-seated, pedal-powered RailRiders. Travel a 12-mile round-trip route, departing from Ione, Wash. Available only on select dates; online reservations required at lionsrailriders.com
6.Take a cruise aboard the Lady of the Lake to upper Lake Chelan to begin a backcountry adventure in North Cascades National Park.
7.Demo bikes and water sports gear at the 4th annual Spokatopia Outdoor Adventure Festival on Saturday, July 7 at Camp Sekani Park (free general admission). Or register for an outdoor adventure clinic to try a new sport, such as rock climbing, stand-up paddleboarding, tandem kayaking, SUP yoga, inflatable whitewater kayaking, and more ($10-20/person). Festival also includes free kids activities, live music, adult beverage garden, and hourly gear giveaways.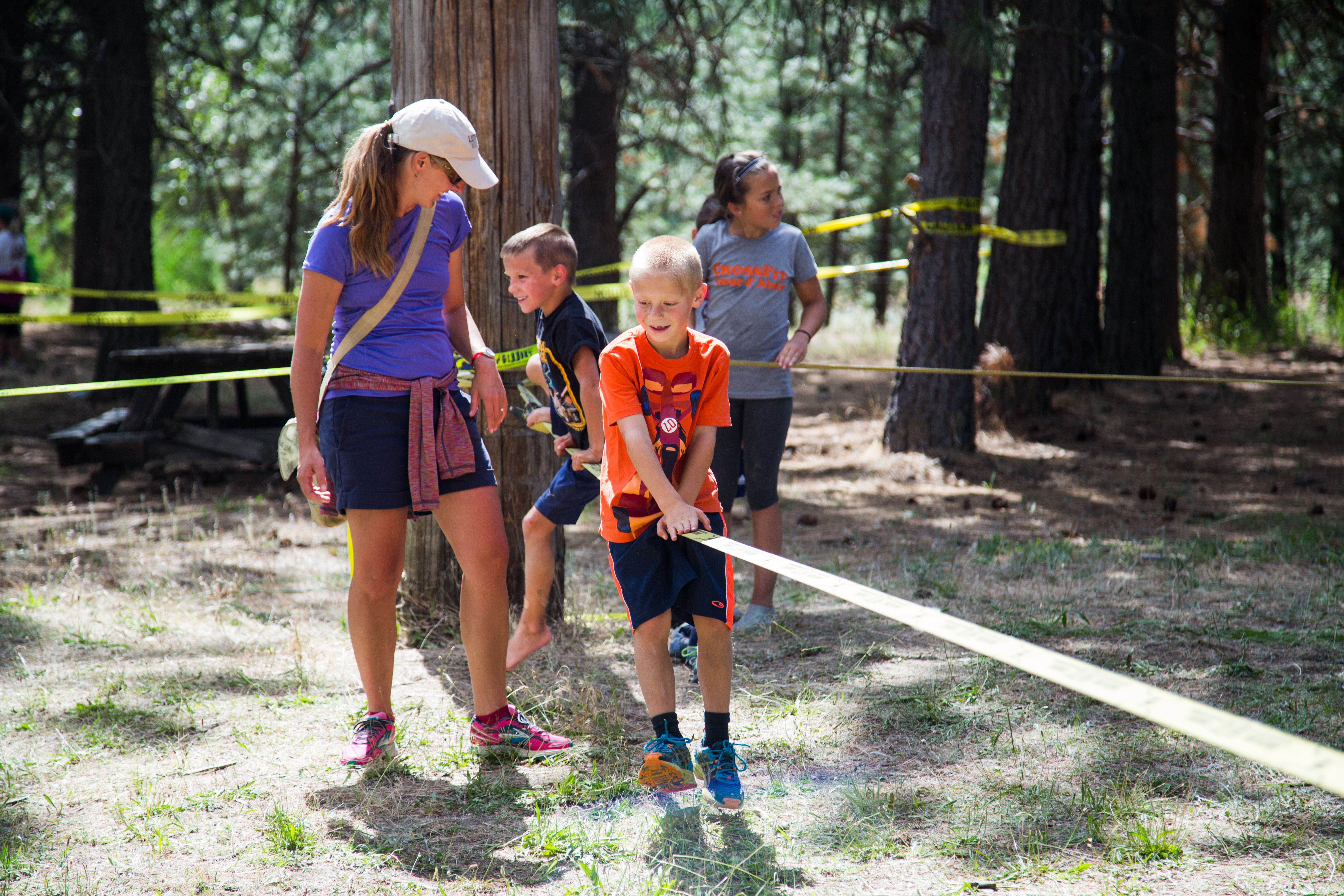 8.National Get Outdoors Day is Saturday, June 9. Visit and explore a state park, conservation area, or wildlife refuge.
9.Go "herp hunting" (searching for amphibians and reptiles) in Idaho, exploring along riverbanks and lake shorelines to find western toads, spotted frogs, and Western terrestrial garter snakes. Use a field guide (there's one online at idfg.idaho.gov). Follow Leave No Trace principles by not disturbing wildlife or their habitat.
10.Get your adrenaline pumping with Mica Moon Zipline Tour in Liberty Lake, Wash. or Timberline Adventures in Coeur d'Alene, Idaho.
11.Hike to the Rocks of Sharon and Big Rock to enjoy stunning views and rock climbing. Located in Dishman Hills Conservancy in south Spokane County. Dishmanhills.org.
12.Forage for morels in the Kootenai National Forest (permit required), and visit the small Montana towns of Troy and Libby.
13.Be awed by Kootenai Falls—Idaho's largest free-falling, undammed falls. A short trail leads to a 100-foot high swinging bridge that crosses the Kootenai River gorge, featuring a gradual loss of 300 feet of elevation. Part of the 1994 adventure crime-thriller movie "The River Wild," starring Meryl Streep and Kevin Bacon, was filmed here.
14.Soak in Stanley Hot Springs, near Lowell, Montana, which requires a challenging 6-mile, one-way hike from Wilderness Gateway Campground. Plan to backpack camp so you can enjoy the 103-degree hot springs water in the cool evening or morning. Learn more at idahohotsprings.com or use the Hiking Hot Springs in the Pacific Northwest guidebook by Evie Litton and Sally Jackson.
15.Take your paddling gear or motor boat to visit Crow Butte Park, a watersports park located on a 1,500-acre island in the Columbia River. Only accessible by boat, the park has a day use swimming area, playground, and 50 full-service campsites.
16.Explore Hanford Reach National Monument, north of Richland, Wash.—the first national monument created by the U.S. Fish and Wildlife Service. This rustic area also includes Saddle Mountain National Wildlife Refuge.
17.Backpack into northeast Oregon's Eagle Cap Wilderness in the Wallowa-Whitman National Forest. Swim in an alpine lake, hike to the summit of Eagle Cap, and enjoy epic star-gazing.
18.Venture to British Columbia, Canada. Nelson, a small Victorian town on the West Arm of Kootenay Lake offers hiking trails, Ainsworth Hot Springs resort, and all imaginable lake sports. Visit nelsonkootenaylake.com. Or check out Rossland for epic fun while mountain biking, hiking, or golfing at tourismrossland.com.
19.Explore the Wenatchee River Valley. Tube the Wenatchee River starting from Waterfront Park, near downtown Leavenworth. Camp and hike the trails in North Cascades' Icicle Creek area, or camp at Lake Wenatchee State Park.
20.Enjoy a family hike at the Dishman Hills Camp Caro trailhead area in Spokane Valley, which has a children's playground and trail map kiosk.
21.Go fishing during National Fishing and Boating Week, when state Fish and Wildlife agencies offer no-license Free Fishing Days. Dates this year are June 9 for Idaho, June 9-10 for Washington, and June 16-17 for Montana.
22.Visit Ginkgo Petrified Forest State Park and camp at Wanapum Recreation Area along the west side of the Columbia River Gorge, near Vantage, Wash.
23.Boat or paddle to one of three islands in Priest Lake—Kalispell, Bartoo, or Fourmile islands. Stay and play for the day or camp overnight.
24.Learn about the Channeled Scablands by visiting Washington state parks created to showcase the geological evidence left behind from Ice Age mega-floods: Palouse Falls, Steamboat Rock, Sun Lakes-Dry Falls, Potholes, and Sacajawea.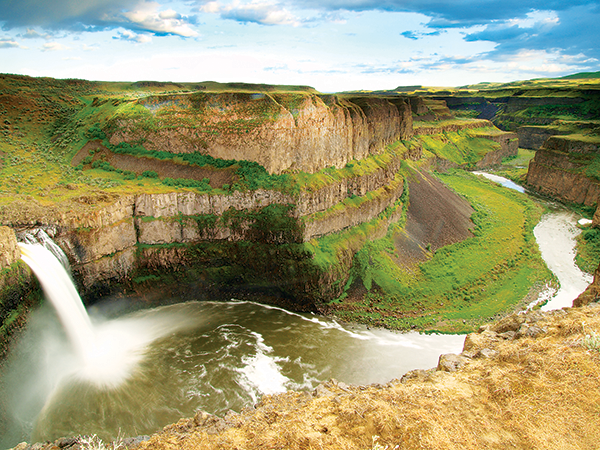 25.Explore the remote, rugged wilderness of North Central Idaho, east of Lewiston, which includes the humongous Lolo, Nez Perce-Clearwater, and Bitterroot national forests. Plan an adventure that includes Red River or Lolo Hot Springs, the 56-mile Selway River Trail, Selway Falls in the Selway-Bitterroot Wilderness, or Elk Creek Falls Recreation Area.
26.Stand-up paddleboard on the Spokane River. Rent equipment from Fun Unlimited at either their Post Falls or downtown Spokane location under the Division Street bridge. Cdasports.com
27.Road trip to Bend, Ore., which includes more recreation options than you probably have time for. Visit Mt. Bachelor for a scenic chairlift ride from its West Village base (6,300 feet) and hike to a snowfield. Mountain bike amazing trails from the Phil's Trail trailhead near town. Backpack along the Pacific Crest Trail.
28.June is Great Outdoors Month, and June 2 is designated National Trails Day. Do good while hiking and bring garbage bags to collect litter and pack it out. For kids, make it a scavenger hunt competition and see who can find the most granola bar wrappers and beer cans or bottles.
29.Explore the trails and alpine lakes accessible near Superior, Montana. Visit Lincoln's World Famous 50,000 Silver Dollar Bar (exit 16, Haugan), and its self-described "Montana's largest gift shop" with quirky trinkets and souvenirs.
30.Combine local recreation in Idaho's Silver Valley with one of Wallace's outdoor festivals, such as the Gyro Days Carnival (June 14-16), Idaho's Statehood Day (July 3, parade begins at 5:30 p.m.), Wallace Blues Festival (July 13-15), or Huckleberry Days (August 17-18).
31.Tube the Spokane River with FLOW Adventures—daily equipment rentals and shuttle service begin in July.
32.Take your dog hiking in the wilderness. Search for destination ideas using Craig Romano's guidebook Best Hikes with Dogs in Eastern Washington.
33.Ride the 15-mile Route of the Hiawatha Trail. A 20th Anniversary Commemoration for "America's Crown Jewel of the Rails to Trails" is June 22-23 in downtown Wallace.
34.Participate in Spokane Summer Parkways, a fun summer solstice event in the Comstock-Manito park neighborhoods, using only pedal or foot transport on Thursday, June 21 from 6-9 p.m.
35.Paddle the 2.5-mile Thorofare to Upper Priest Lake.
36.Celebrate Great American Campout Day on June 23. Make campsite reservations, pack your gear, and go! Or tent camp in your backyard.
37.Backpack to an alpine lake—lots of possible destinations throughout the Inland Northwest. Find recommendations at outthereoutdoors.com.
38.Whitewater raft and camp along the Salmon River in the Frank Church—River of No Return Wilderness. Lewis & Clark Trail Adventures, based out of Missoula, Montana, offers 6-day guided trips. Or choose their guided 3-day, 75-mile mountain bike camping trip along the Lolo Trail, starting from Lewis & Clark's 13-Mile Camp (6,000 feet) near Lochsa Lodge.
39.Head to Rolling Huts or Methow Tents in Winthrop, Washington, if glamping is your style.
40.Do volunteer trail work. Washington Trails Association hosts day-long trail parties and week-long volunteer vacations throughout the state. Experienced backpackers can join a Backcountry Response Team.
41.Visit a National Park. Of the more than 400 national parks, recreation areas, and historic sites across America, there are five major parks 5-8 hours from the Spokane-Coeur d'Alene metro area: Olympic, North Cascades, and Mount Rainier in Washington; Glacier in northwest Montana; and Yellowstone in southern Idaho and Montana.
42.Go boating, fishing, paddling, waterskiing, and camping at Lake Roosevelt National Recreation Area. Relax on one of its sandy primitive beaches.
43.Visit Harrison, Idaho, located on Lake Coeur d'Alene's west side. Get there by boat, bike (via Trail of the Coeur d'Alenes), or car. Don't miss the Harrison Creamery and Fudge Factory Ice Cream Parlor.
44.Scout for wildlife along local waterways, such as Latah Creek or the Spokane River. Hike the trails at People's Park or Riverside State Park. Be alert for river otter, beaver, porcupine, coyote, marmot, osprey, and other critters.
45.Forage for huckleberries. Find the best stashes of this succulent wild berry of the Inland Northwest around Priest Lake and Mount Spokane. Wear your bear bells.
46.Kayak on Lake Coeur d'Alene with a 4-hour trip guided by ROW Adventures, or choose the 2-hour sunset kayak paddle on Fernan Lake.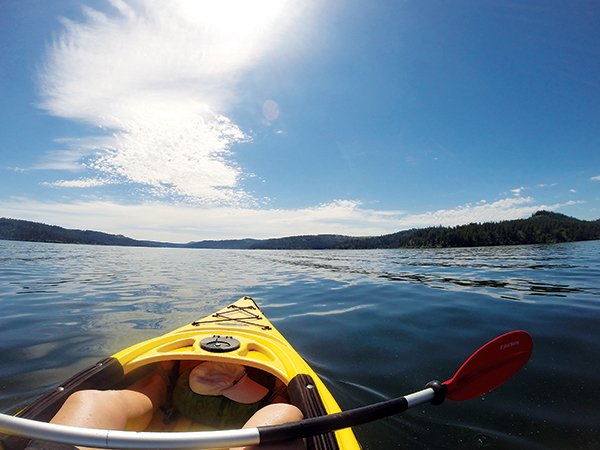 47.Road trip to a regional outdoor festival, to celebrate nearly anything—from music and beer to lentils and sweet onions. Stay overnight to take advantage of nearby recreation opportunities wherever you go.
48.Drink regional beers along the Inland Northwest Ale Trail—hiking boots not required. Find the map at Inlandnwaletrail.com. Or travel to Sunnyside Summer Ale Fest in the heart of hop country on June 23 in Sunnyside, Washington
49.Canoe or kayak the Little Spokane River. Make it easier with Spokane Parks & Recreation's weekend shuttle service. Pre-register at Spokaneparks.org.
50.Ride the Great Escape Quad high-speed chairlift to Schweitzer Mountain's summit. Rides begin June 22.
51.Play disc golf at Farragut State Park near Athol, Idaho.
52.Rent a houseboat in Bayview, Idaho, for a vacation afloat Lake Pend Oreille.
53.Join a road running relay race, such as the Spokane to Sandpoint Relay or Centennial Beer Chase.
54.Go fly fishing on the Clark Fork River near Butte, Montana.
55.Venture to Fishtrap Recreation Area, with 8,000 acres of BLM land in Lincoln County, west of Spokane, for mountain biking, hiking, or fishing.
56.Explore unique destinations. Search for unusual place-names on a regional map, like Idaho's Gospel Hump Wilderness, Nez Perce (Nee-Me-Poo) National Historic Trail, or Seven Devils Mountains near Hells Canyon, and then go check it out.
57.Getaway to River Dance Lodge, an adventure resort near Syringa, Idaho. Stay overnight in a custom log cabin or luxury tent. Or stay in your tent or RV in the campground area. Explore the nearby Lewis and Clark Trail and Lolo Motorway, book a horseback ride, or hike or mountain bike one of the many trails along the Lochsa River. Consider the Wild West Getaway package, which includes rafting the Middle Fork of the Clearwater River.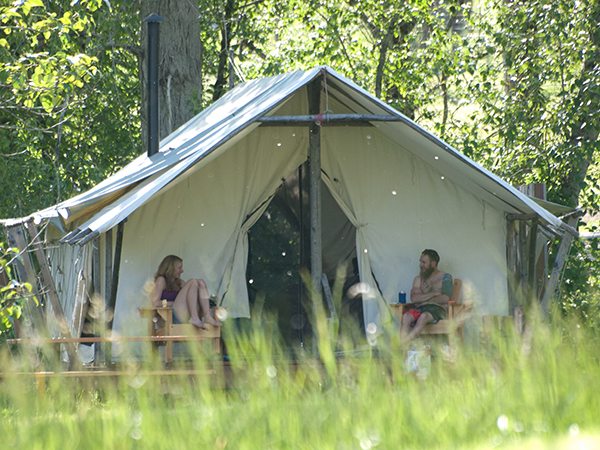 58.Cycle the Centennial Trail, with lots of trailhead options and miles to explore. Complete the section between Liberty Lake, Wash., and Post Falls, Idaho, and your kids can boast that they literally biked all the way to another state.
59.When traveling out of town, plan to visit the local farmer's markets, and blend in with the locals.
60.Walk or bike among Manito Park's flower gardens, located on Spokane's South Hill. Bring along a book and blanket for a rest at Duncan or Rose gardens, and lounge around like poet Walt Whitman or a character from a Jane Austen novel.
61.Hike or mountain bike the High Drive Bluff trails, followed by a stop at The Rocket Market for a refreshing drink, such as on-tap kombucha or beer.
62.Bike or walk along the Riverfront Park-Gonzaga 2.2-mile loop trail and tour Gonzaga University's campus. Stop by Arthur Lake, check out the outdoor art sculptures, pat the head of the enormous brass Bulldog standing guard outside McCarthy Athletic Center, visit the Mother Mary grotto, enjoy the flowerbed landscaping, and play Frisbee on a lawn. To beat the heat, visit the Jundt Art Museum, Bing Crosby Museum, or Hemmingson Center.
63.Bike tour among neighborhood Little Free Libraries. Use the online map at Littlefreelibrary.org to plan a route—there are over 100 locations throughout Spokane and Spokane Valley.
64.Bike or walk Fish Lake Trail, coming in at 14.8 miles for a complete out-and-back round-trip.
65.Swim, fish, or paddle at Spokane County's Fish Lake Regional Park, located off Cheney-Spokane Road.
66.Access the Columbia Plateau Trail State Park near Fish Lake. Bike the trail through Turnbull National Wildlife Refuge.
67.Pedal around the Palouse cities of Pullman, Wash., and Moscow, Idaho.
68.Go boating in Hells Canyon and hike the Snake River National Recreation Trail. Located near Grangeville, Idaho, you can also visit the Hammer Creek Recreation Area and stay at nearby campgrounds.
69.Mountain bike the trails at Camp Sekani or Beacon Hill. Visit evergreeneast.org for trail maps.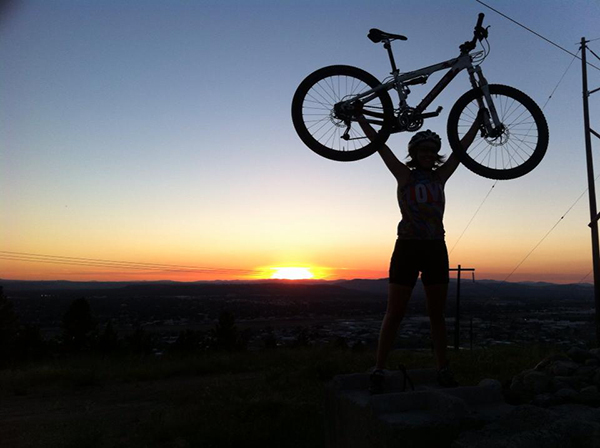 70.Hike to the 3,612-foot summit of Steptoe Butte at its namesake State Park Heritage Site. Cool fun fact: the butte "marks the border of the original North American Continent" according to Washington State Parks website.
71.Attend a mountain-top festival at Schweitzer or Silver Mountain, combined with hiking or mountain biking.
72.Day-trip to Reardan, Wash., to tour the Inland NW Rail Museum, open Friday-Sunday. Visit inlandnwrailmuseum.com. Admission includes one narrow gauge train ride, and children under 5 are free. Visit the nearby Fort Spokane museum and visitor center at Lake Roosevelt National Recreation Area. Have a picnic and go swimming.
73.Visit Crawford State Park Heritage Site, near Metaline Falls, Wash., and take a guided tour of Gardner Cave—the state's third longest limestone cavern. Hike the trail to the U.S.-Canadian border.
74.Go fishing at Round Lake near Sagle, Idaho, or at Williams Lake near Cheney, Wash., which is annually stocked with rainbow and cutthroat trout.
75.Explore the Yaak wildlands in remote northwest Montana.
76.Join the fun at Paddle, Splash and Play, an annual free children's event on Aug. 11, organized by the Spokane Canoe and Kayak Club at Nine Mile Recreation Area on Lake Spokane.
77.Hike, explore, and look for wildlife at Turnbull National Wildlife Refuge.
78.Paddle Lake Chatcolet and observe wildlife. Launch your canoe, SUP, or kayak from Hawley's Landing campground at Heyburn State Park near Plummer, Idaho.
79.Go bike riding on the Trail of the Coeur d'Alenes. Start at the Plummer trailhead for a long haul, or start in Harrison, which is the closest access point to cycle along the Coeur d'Alene River and through the Chain Lakes area. Look for moose.
80.Paddle and explore the scenic Coeur d'Alene River and Chain Lakes area—a series of small, shallow lakes accessible via narrow tributaries. Launch your watercraft in Harrison, where the river intersects with Lake Coeur d'Alene. Or begin paddling from the no-fee Rainy Hill Boat Launch, 23 miles east of Coeur d'Alene, which also provides access to Medicine and Cave Lakes.
81.Tour the Grand Coulee Dam and enjoy a free, 30-minute nighttime Laser Light Show at the dam. Shows run nightly throughout the summer, with different start times each month. Grandcouleedam.com.
82.Visit Lochsa Lodge, off Highway 12 near Lolo Pass on the Idaho-Montana border. Stay overnight in a lodge or cabin. Explorers Lewis & Clark once camped nearby, and part of the historic Lewis & Clark Trail passes through the lodge area and travels 8-miles along the Lochsa River. Lochsalodge.com
83.Hike or bike the trails of Spokane County Conservation Areas, which are undeveloped, protected public lands. Find maps at spokanecounty.org.
84.Mountain bike or hike in Mount Spokane State Park. Picnic at Vista House and forage for huckleberries. Hike to the summit of Mount Kit Carson.
85.Stay overnight at Mount Spokane State Park's Bald Knob Campground or Quartz Mountain Fire Lookout—the lookout is available by reservation only from June 15-Sept. 30.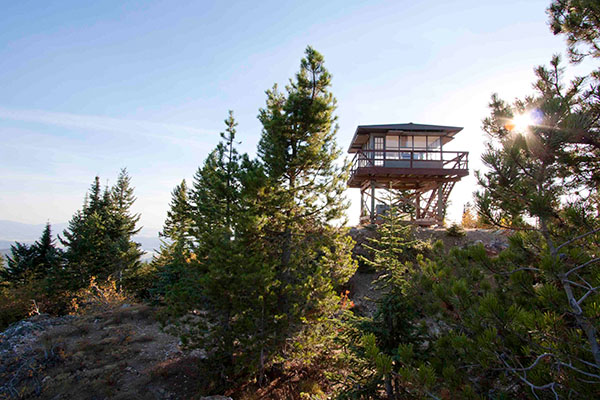 86.Road trip to Missoula, Mont.—only a 4-hour drive east of Spokane. There is lots to do and see in this Big Sky city.
87.Play at Sandpoint's City Beach. Swim in Lake Pend Oreille and walk or bike across Long Bridge.
88.Visit Glacier National Park and cross the Continental Divide with a journey along the 50-mile long Going-to-the-Sun Road. Stop at Logan Pass—at 6,646 feet— and hike to Hidden Lakes overlook.
89.Within Glacier NP, hike to Triple Divide Pass. Trailhead is at the primitive Cut Bank Campground on the park's east side. Marvel at Triple Divide Peak at 8,020 feet, where the two Continental Divides intersect, and water can flow in three directions, with final output in the Pacific, Atlantic, and Artic oceans. The Cut Bank area also provides access to trailheads for Medicine Grizzly and Morning Start Lakes.
90.Swim and play at Liberty Lake with a camping trip or day visit to Liberty Lake Regional Park. Popular trails include Liberty Lake Loop trail and Split Creek Trail. $2/person entry fee during summer.
91.Bike, hike, or horse-back ride a section of Washington's John Wayne Pioneer Trail near Tekoa or Rosalia, Wash.
92.Hike trails within an old-growth forest, such as the Hobo Cedar Grove Trail of old-growth cedars in the St. Joe National Forest; DeVoto Memorial Cedar Grove of old-growth western red cedars in the Clearwater National Forest, at Lolo Pass, Idaho; or Hoodoo Canyon (Trail #17) in the Kettle Range of the Colville National Forest near Kettle Falls, Wash.
93.Head to Okanogan County's Methow Valley, in Washington's Central Cascade Mountains, and visit Twisp and Winthrop. Recreation destinations and fun excursions include Pearrygin Lake State Park, Winthrop National Fish Hatchery, the western-themed Shafer Museum, Falls Creek Waterfall, and North Cascades Smokejumper Base (free tours daily during summer).
94.Visit Hells Canyon National Recreation Area—the deepest river gorge in North America. Paddle the Snake River, camp, hike, fish, or mountain bike.
95.Backpack a section of the Continental Divide Trail, a 3,000 mile long trail that passes through Idaho and Montana. Continentaldividetrail.org.
96.Hang out at the newly-renovated Riverfront Park in downtown Spokane. Roller skate, in-line skate, scooter, or skateboard on the Skate Ribbon (free admission; helmets required). Enjoy a 15-minute SkyRide gondola tour over Spokane Falls. On Wednesday evenings, stay late to watch a movie on a giant screen in the park's Lilac Bowl, the location for the BECU Outdoor Movie series, from June 13-Aug. 1.
97.Camp at Ross Lake National Recreation Area in north-central Wash. Ross Lake, Diablo Lake, and Gorge Lake reservoirs provide gateways to remote wilderness.
98.Mountain bike the Empire Trails in Spirit Lake, Idaho, and then rent a kayak at the public access near town and go paddling.
99.Kayak or canoe the St. Joe River, the highest elevation navigable river in the world. Depending on how far and long you want to paddle, there are a number of boat launches in Benewah County. For the quickest access to more quiet section, start from a boat launch near St. Maries.
100.Bike or drive along the scenic International Selkirk Loop that connects Washington, Idaho, and British Columbia, Canada. Selkirkloop.org //
Be Social: Share your summer adventure photos on Instagram or Facebook using the hashtag #GetOutThereOutdoors, or post directly to Facebook.com/OutThereOutdoorsMagazine. If you go adventuring with children, include the additional hashtag #OutThereKids.
[Feature photo "Trail of the Coeur d'Alenes, Chatcolet Bridge" by Amy McCaffree.]