Trail / conservation projects
Current Trail Projects in the Inland Northwest
Spokane Country Regional Trails Plan: What Is It?
Here is an excerpt from the plan…
The purpose of the Spokane County Regional Trail Plan is to guide development and maintenance of a county-wide network of trails to serve the needs of our citizens. This trail plan addresses the desire of the community to better identify, develop and preserve pedestrian, equestrian and bicycle access through trail, path, open space preservation and mixed land use development. Recreation choices are also enhanced as the plan strives to protect and increase trail access for hiking, mountain biking, and horseback riding. By adopting this plan, Spokane County is taking a major step in providing a more balanced transportation system and enriched opportunities for recreation. The regional trail system envisioned in this plan will:
The Spokane County Regional Trail Plan identifies existing and future trail connections necessary to complete an integrated network of trails. The plan takes a comprehensive view of trail resources by including an inventory of the existing regulatory framework related to trails planning and a discussion of existing trail plans within the County. Planning goals and policies for a comprehensive trail system, as well as specific project priorities, are included in the plan.
Who wrote it? It was a collaborative effort between the: Inland Northwest Trails and Conservation Coalition, Spokane County Department of Parks Recreation and Golf, Spokane County Department of Building and Planning, National Park Service, and Rivers and Trails Program
Trail Maintenance Conservation
The Inland Northwest Trails and Conservation Coalition was formed by multi-purpose trail users to stay informed on common issues and projects.
Washington Trails Association
Washington Trails Association helps trail users make the transition into trail contributors through their largest-in-the-nation volunteer program. WTA volunteers help land managers fill the gap between maintenance needs, which grow with every passing season, and maintenance funding, which is ever-shrinking at all levels. It is easy to get involved and learn how to give back to the trails we all love and enjoy.
If you have never participated in trailwork before, read information on what to expect at https://www.wta.org/volunteer/volunteering.
Please keep in mind that trail work parties are posted approximately one month in advance of the work date, and that volunteers are asked to register online at least 48-hours before the event starts (this allows the crew leader to plan the work day, especially the very important work day snacks!). A day of giving back begins at 8:30am with a safety briefing, and the work day wraps up at 3:30pm.
Locally, WTA focuses on Liberty Lake, Iller Creek, the Dishman Hills, Riverside State Park, and Mount Spokane State Park, with some summer work as far north as the Little Pend Oreille Lakes Wildlife Area and the Colville National Forest. Within the coming year, WTA will expand its scope to include BLM land near Fishtrap Lake, plus trail revisions at Antoine Peak Conservation Area.
If you like the work WTA does but don't have the time to join a trail work party, please consider a charitable contribution. Sixty percent of WTA's funding comes from individual memberships at the $40 level or higher. Members receive the bi-monthly Washington Trails Magazine, a beautiful full-color publication that focuses not only on the best of Washington's hiking and backpacking locations, but also includes informative articles on local recreation. Everyone should also consider volunteering to contribute online content by writing a trip report following one's hikes. Trip reports help people learn about our local trails, and even provide useful information to land managers regarding trail conditions.
Veteran Conservation Corps
Are you a resident Washington military veteran?
Do you want to help the environment, contribute to the community, and earn job skills in the environmental field? Then the Veteran Conservation Corps can assist you with volunteer opportunities throughout the state on projects that help protect and restore Washington's rivers, streams, lakes, marine waters and open lands.
Click here for more info or contact Seth Maier 509-869-4236.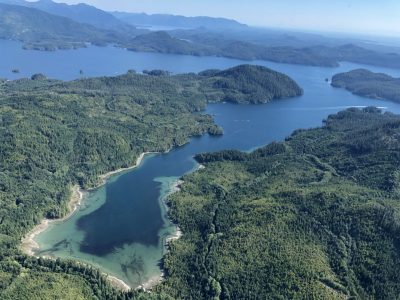 Land Trusts
Land Trusts are private, nonprofit organizations that work cooperatively with private landowners to conserve land for its natural, recreational, scenic, historical or productive value. Properties sought for conservation include farms, wetlands, wildlife habitats, ranches, forests, urban gardens and parks, coastline, watersheds, river corridors and trails. The 1,500 U.S. land trusts have conserved more than 34 million acres of important lands nationwide.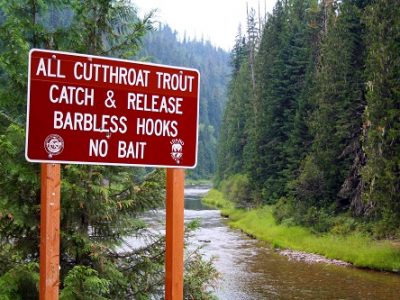 Conservation Futures is a property tax on all lands within Spokane County. Enabled by the Washington State Legislature in 1971, Spokane County adopted and began a local program in 1994. The Program allows up to a $6.00 tax per $100,000.00 value on all properties within Spokane County. This equates to approximately $1 million dollars a year. Spokane County's Conservation Futures Program is intended to protect, preserve, maintain, enhance, restore, limit the future use of or otherwise conserve selected open space land, farmland, forests, wetlands, wildlife habitats, and other lands having significant recreational, social, scenic or aesthetic values within the boundaries of Spokane County. Acquired properties will not be developed but kept in an enhanced natural area consistent with the Revised Code of Washington (RCW Chapter 84.34). This is a fancy way of explaining how Conservation Futures funds are used towards acquisition of property and/or property easements that ensure public access and enjoyment of our greatest resources in perpetuity. To date, more than 3,300 acres of open space lands have been acquired in Spokane County with Conservation Futures funds.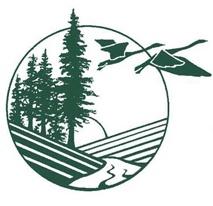 A conservation easement is a legal agreement between a private landowner and the Inland Northwest Land Trust. The conservation easement specifies what activities are allowed, which can include farming, forestry, recreation, and limited construction. The conservation easement also defines what activities are permanently restricted, such as development, subdivision, surface mining, dredging, and other actions that would damage the conservation values of the property, in order to protect wildlife habitat, scenic vistas, productive farmland, and important wetlands or forests. Each conservation easement is tailored to meet the specific needs and conservation purposes of the landowner and the Inland Northwest Land Trust. It is a way for landowners to protect their land while retaining ownership. The easement stays with the property no matter who owns it. It is like a road or utility easement in that respect. Future owners of the property are bound by the easement's terms. The Inland Northwest Land Trust ensures compliance with the terms of the easement by committing to regular monitoring and annual visits to the property.

For more than two decades, The Lands Council has been the leading voice for preserving and revitalizing Inland Northwest forests, water and wildlife. The Lands Council collaborates with a broad range of interested parties - communities, businesses, recreational groups, government agencies, elected officials, and others - to seek smart and mutually respectful solutions to environmental issues. When necessary, we use litigation to protect our forests and enforce key environmental rules. In fact, in the past decade, we have won several landmark cases to protect tens of thousands of acres in Washington, Idaho, and Montana. In 2004, we stopped the "Iron Honey" timber sale, proposed for the north fork of the Coeur d'Alene River. This court decision is one of the most far-reaching in recent memory and will likely lead to dramatic changes in management of the Idaho Panhandle National Forest and other national forests We created a wildfire protection program for rural residents and forests in Eastern Washington. Since 2003, we have met with more than 1,000 rural residents and written 125 wildfire protection plans to help these people prepare for wildfire A century of mining has left the Coeur d'Alene basin, including the Spokane River, laced with lead, cadmium, and other heavy metals. We created the Get The Lead Out program to educate citizens, and local and federal officials about the need for cleanup Our years of advocacy work helped build support for one of the largest Superfund projects in the nation in the Coeur d'Alene Basin. To date, thousands of tons of contaminated soil have been removed from homes and yards, protecting children from lead contamination. In 2006, work began on cleaning up contaminated beaches along the Spokane River Since 2004, we have educated over 6,400 people, primarily low-income and non-English speakers about reducing their risk of exposure to toxics from Spokane River fish and sediments.