Re-connecting with nature, being more physically active, and learning social-emotional skills are more important than ever for kids. Since COVID cancelled pretty much everything last summer, or shifted events to virtual formats, families are eager for a safer, more active summer.
"Summer camps help meet the deeper needs that kids have when their only social interactions have been with a screen," says Twin Eagles Wilderness School Co-founder and Director, Tim Corcoran. There is no substitute for interactions with other kids and adult counselors and time spent outdoors with nature, he says. "And that need is only greater at this point, over a year into the pandemic. Kids can come to camp and have a very safe experience and have their needs be met."
Most parents can relate to how having your kids go away to camp improves the family dynamics for everyone, Corcoran says. "I think it's important that, as parents, we're honest with ourselves about the cost of keeping kids home. Don't underestimate that cost."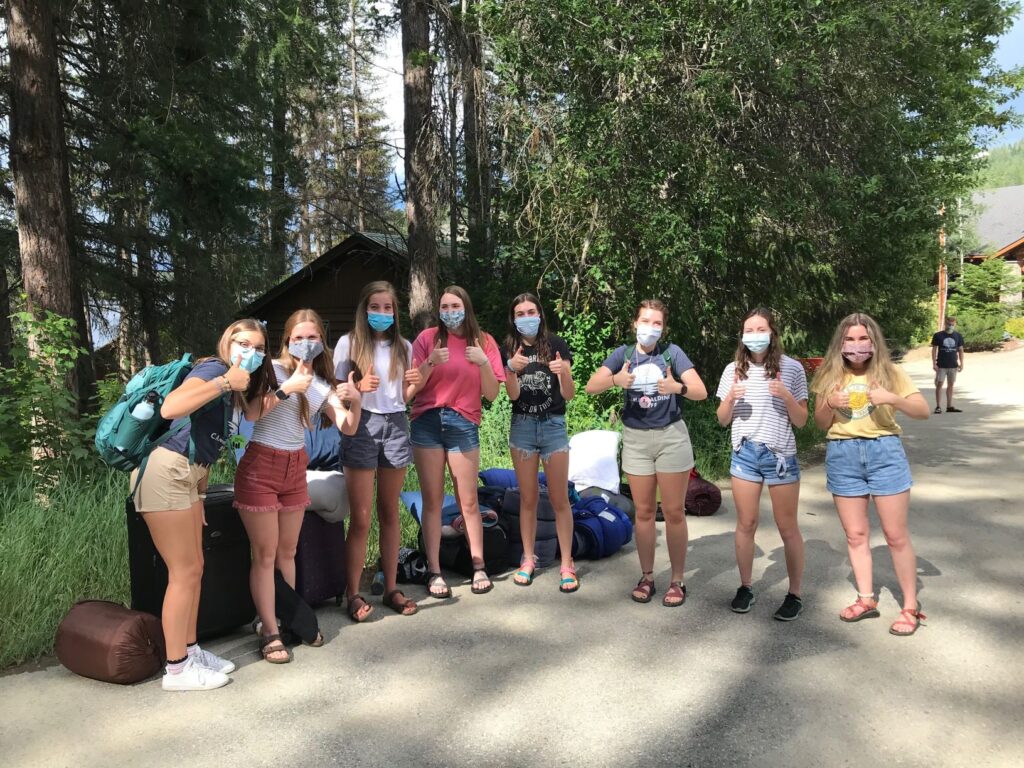 Twin Eagles, Girl Scouts, Boy Scouts, and other camps have modified operations and implemented health and safety protocols, according to CDC guidelines and state and local guidance, to help ensure campers and staff stay COVID-free this summer. Most camp websites have their COVID policies easily available for parents to read.
For example, Girl Scouts of Eastern Washington and Northern Idaho are following guidance from CDC and the State of Washington Department of Health, in addition to the American Camp Association. Masking will be required at Camp Four Echoes, arrival-day will be a drive-thru process, and campers will be health-screened daily.
Camp Spalding, which remained COVID-free last summer, is also requiring masks. Additionally, campers must either be vaccinated or receive a negative COVID-test no more than three days prior to arrival and remain in quarantine through the start of camp, according to Campspalding.org. (Camps are not requiring masks to be worn while sleeping, eating, swimming, or during physical exertion outdoors.)
Twin Eagles also had no COVID cases last summer. "We take safety really seriously, and we successfully adapted our programs in the era of COVID and can still give kids the experience of connections to nature, peers (socially), and self," Corcoran explains.
Amy McCaffree is Out There Kids columnist and digital editor, and has been writing for Out There since 2006. She enjoys paddling, camping, hiking, biking, and alpine skiing with her family.
[Photos: Camp Four Echoes on Lake Coeur d'Alene (top left and right). // Photo courtesy Girl Scouts of Eastern Washington and Northern Idaho.; other photos: Twin Eagles Wilderness School summer campers learning outdoor survival skills. // Photo courtesy Twin Eagles.]