When most people think of Mount Spokane's Nordic trail system, it's winter they envision. A summer visit to the summit of Quartz Mountain illustrates how inviting the trails can be this time of the year.
From Selkirk Lodge, take Bear Grass trail to see its namesake plant erupt in bloom along the route. At the first junction, try either Sam's Swoop or Blue Jay, and save the other trail for the return route.
At the second junction, the climb up Eagle Crest provides the first glimpse of Quartz before depositing hikers at Nova Hut. Drop slightly down the hill to reach intersection three and the connecting trail to Quartz Mountain Fire Lookout.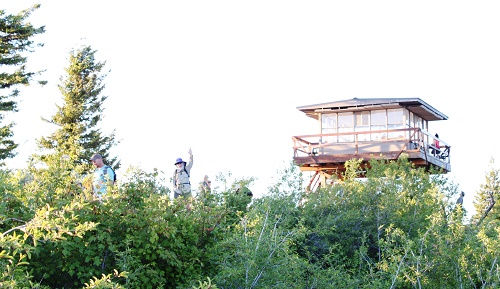 The lookout was originally perched atop Mount Spokane, but was moved to Quartz Mountain for use as a summer rental. From the summit, Newman Lake in Washington and Spirit Lake in Idaho are visible. Day hikers should respect the privacy of those renting the facility. See the Washington State Parks website to learn how to rent the lookout for an extend visit in the park.
The hike is open to hiking, mountain bike and equestrian use. Dog friendly; leash required.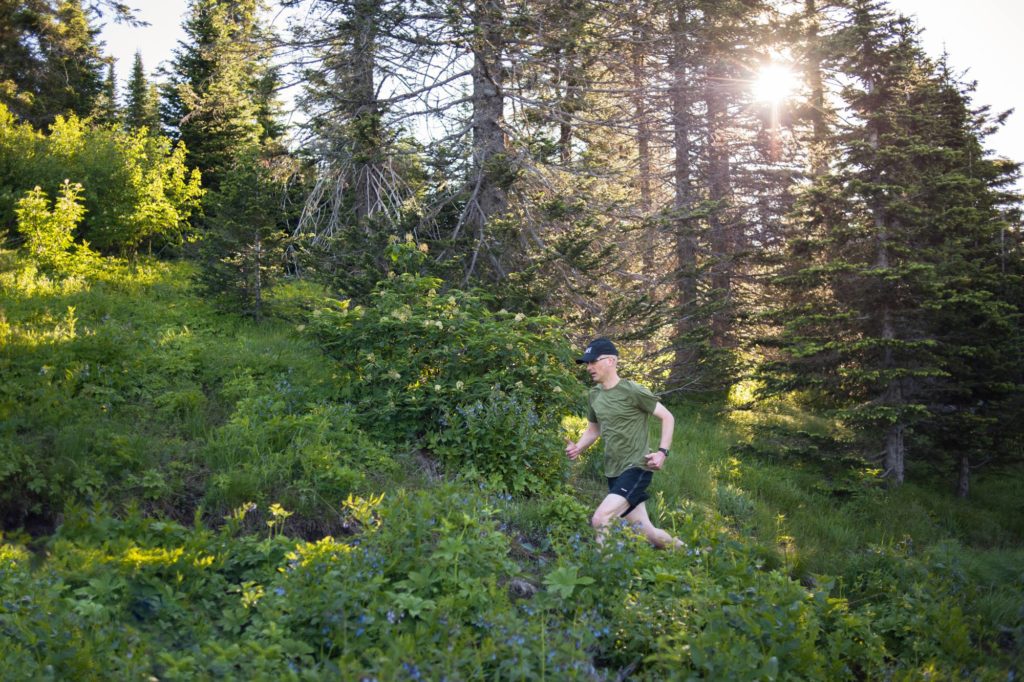 Getting There
Take the Mount Spokane Highway (SR206) to the entrance of Mount Spokane State Park; proceed approximately three miles to the intersection of Mount Spokane Park Drive and the Summit Road. Bear right towards Selkirk Lodge. Park in the main lot in front of the lodge. Discover Pass required. More details about the hiking trail and journey at Wta.org.
For more recreation stories about Mt. Spokane State Park, visit the OTO archives.