I love all four seasons. Just when I think I might finally have a favorite, the calendar turns a page, the Earth keeps spinning, and there's something new and wonderful around the corner.
I thrive on variety and change, so this time of year I'm eager to enjoy the dependable delights of spring—consecutive sunny days, songbirds, the return of leaves to naked trees, the first green shoots in my perennial garden, robins hunting for worms in my yard, the chitter-chatter of squirrels.
Spring feels like a reset. No matter how much of a screen-addict, couch-potato, or snow-hater one may have been all winter, spring inspires us to spend more time outdoors.
Here are some spring rituals and routines that my kids and I have established over the years that help us celebrate and get ready for the season.
1. Hang out in hammocks.
Whether you hang between trees in your backyard or enjoy them at a park, hammocks are a fast-track to chill time.
My family has ENO brand hammocks, which are easy to set up and have proven to be durable and comfortable. We take our hammocks on camping trips, but otherwise they stay up in our yard from spring through fall.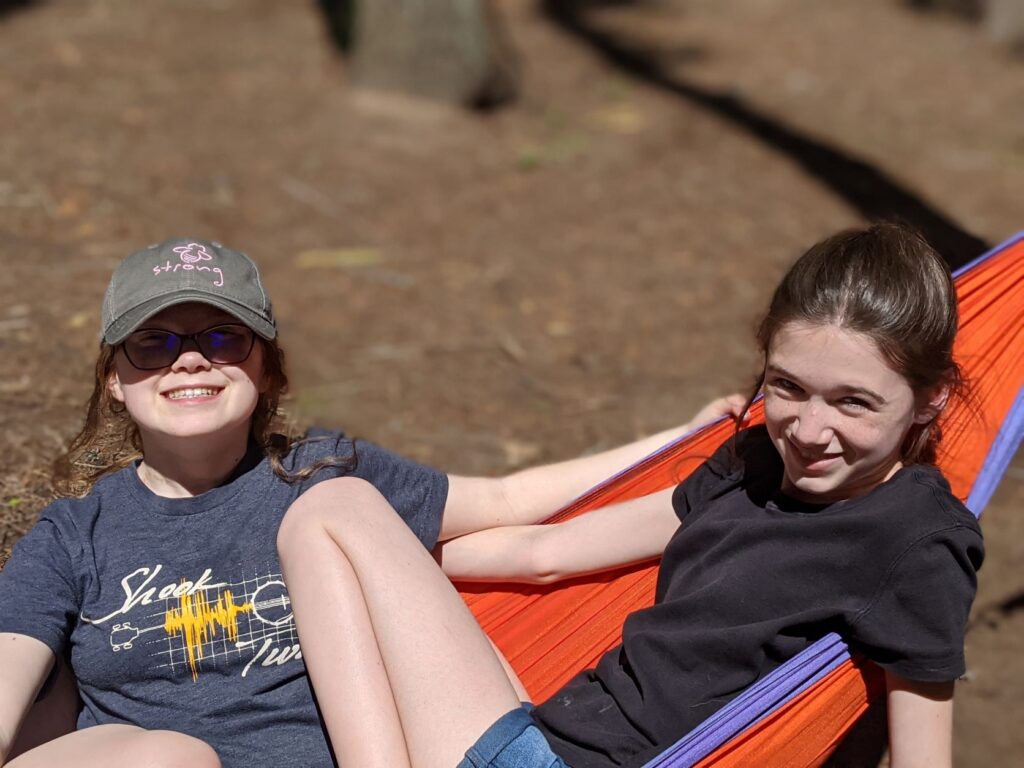 2. Create a whimsical outdoor living space.
Whether it's a patio, deck, or balcony, a few changes can create a spring oasis that encourages family members to gather. Lights create a festive ambiance to any space, and kids are intrigued by solar-powered light sets.
Add colorful Adirondack chairs, a side table, flowerpots, painted rocks—and voilà.
3. Garden together.
Whether it's seed starting or choosing flowers or vegetable starts from a store and transferring them into the ground or pots of soil, get your children involved in the process. They can be in charge of their own container garden and paint and personalize it to get excited.
Some ideas for kid-friendly plants that work well in the Inland Northwest climate include strawberries, marigolds, cornflowers/bachelor's buttons, Shasta daisies, and coneflowers/Echinacea. These are simple and inexpensive, and kids can harvest the seeds from spent flowers and spread them around other areas of a garden to watch them bloom the following spring and get in on the entire growing process.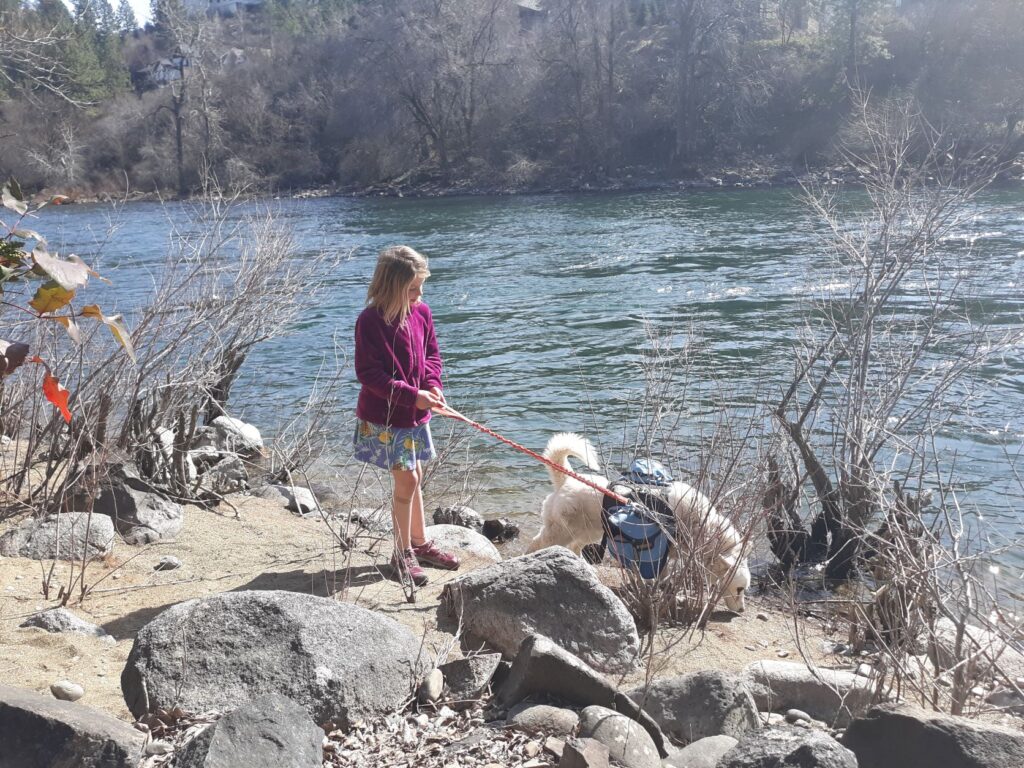 4. Plan camping trips and make reservations. 
For some campgrounds on public lands, especially with 6-month reservation windows, it may already be too late to get reservations for the dates you want. Plan mid-week trips or make a strategy to snag a first-come/first-serve (FCFS) site for a weekend stay.
I usually don't recommend FCFS, especially when with young kids, but I see many great FCFS campsites remain empty—many with lakefront views. Arrive early and snag one. (Destination ideas: "Family-Friendly Campgrounds in North Idaho & Eastern Washington")
5. Play and picnic at a park. 
Make a big deal out of the first really warm day of spring and visit a park. My family likes Waterfront Park at Medical Lake, west of Spokane. We bring some beach/sand toys, warm layers (for fast-changing weather conditions, like wind and clouds), and maybe even swimsuits.
My kids may only get their legs wet, but that first "hot" spring day, especially after a long winter, feels like summer to us. (More park recommendations: "10 Lakes Near Spokane For Family Day Trips")
Waterfront Park at Medical Lake. // Photo courtesy of City of Medical Lake Parks and Recreation (left), Photo: Shallan Knowles (right).
This is my short list, but there are many more ways to celebrate spring. Create your own list with whatever works best for your family. For ideas and inspiration, search for stories from the OTO archives for recommended lake parks, biking and hiking trails, and other family-friendly spring recreation. With all the natural beauty and recreation opportunities in the Northwest, there are more ideas than days available.
Amy McCaffree is digital editor and Out There Kids columnist. She looks forward to camping during Memorial Day weekend and her first paddle of the year, with either her kayak or SUP.