Maybe you like your summer days bursting with activities, festivals, races, and road-trips to new destinations. Or perhaps your ideal summer day is full of relaxation, quiet, and leisure. Do you want an epic adventure or easy, family-friendly vacation idea? Perhaps you want to mix-it-up more this summer, between beach days and backpacking trips and community bike-rides or races. Whether you're looking to slow down the summer clock or rejuvenate your June-through-August routine, here are diverse ideas to take advantage of some of the best outdoor opportunities the Northwest has to offer.
1. Hike to the Rocks of Sharon in Dishman Hills Conservancy in south Spokane County. 
2. Go stargazing atop Kamiak Butte, near Pullman, and stay overnight at the county campground.
3. Bike the Trail of the Coeur d'Alenes and stay on the lake in Harrison.
4. Paddle to Popcorn Island at Lake Killarney, east of Coeur d'Alene, and stay overnight at the rustic BLM campsite.
5. Explore the Headwaters Loop Trail at Moscow Mountain.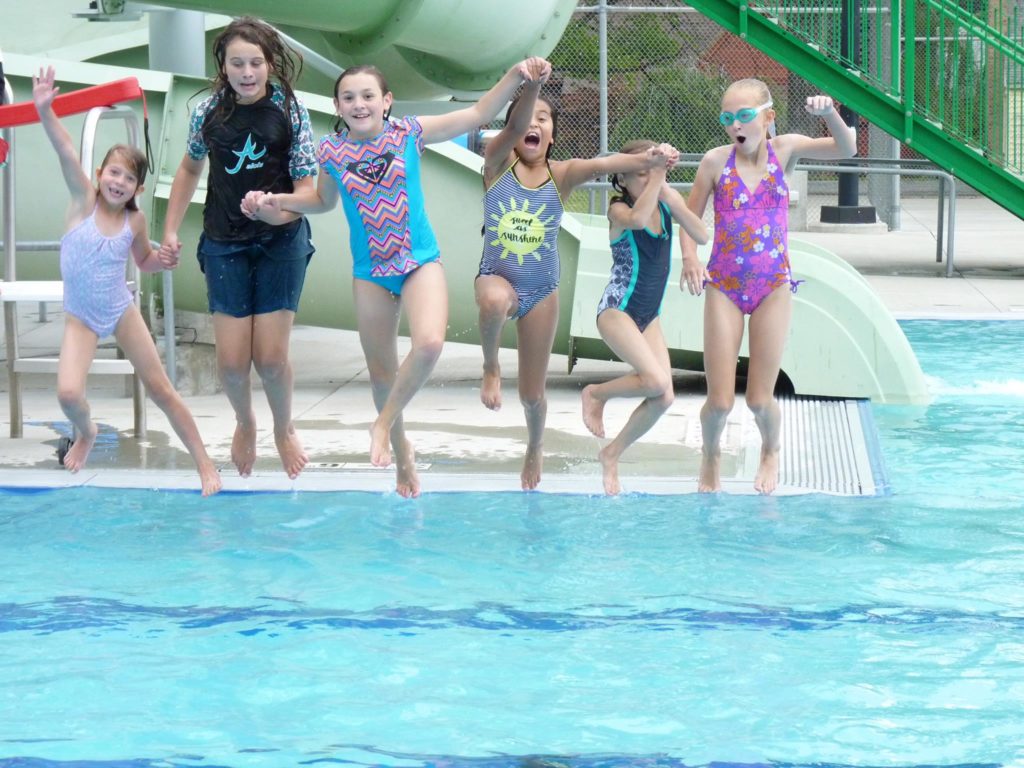 6. Stay overnight at Mount Spokane State Park's Bald Knob Campground or Quartz Mountain Fire Lookout.
7. Kayak or canoe the St. Joe River, the highest elevation navigable river in the world. 
8. Bike or drive along the scenic International Selkirk Loop that connects Washington, Idaho, and British Columbia, Canada.
9. Step back in time to the early-1800s fur trade at Riverside State Park's Spokane House for the Fur Trade Encampment & Symposium, June 8-9, 2019. (Free entrance; no Discover Pass required while parking here.) Experience living history reenactments and ranger-led tours, and learn about Spokane tribal perspectives and the fur trade's impacts on Pacific Northwest history.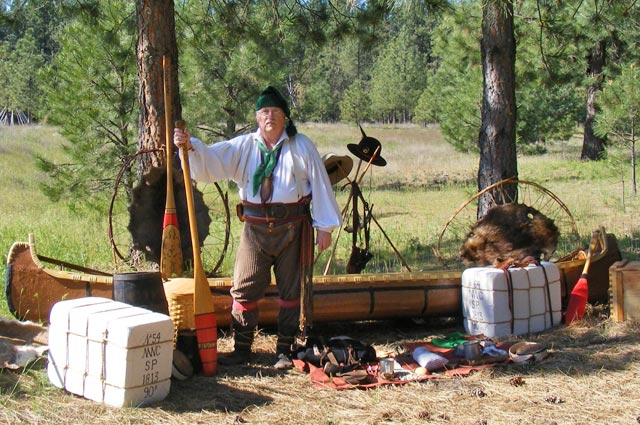 10. Go rock climbing or hiking around the cool rock formations at Peshastin Pinnacles State Park near Wenatchee.
11. Run wild on the Mountain Magic 5/10/25K Trail Run at Mount Spokane State Park (June 22, 2019). 
12. Attend REI's family-oriented Wednesdays in the Woods presentations at Riverside State Park Bowl & Pitcher amphitheater, June-August (details at rei.com/events.)
13. Backpack the Chelan Lakeshore Trail, a 17-mile one-way thru-hike along the country's third-deepest lake. Start from the trailhead at Prince Creek, arriving by a Lady of the Lake ferry ride.
14. Mountain bike down some of the region's best singletrack trails at Camp Sekani Park or Beacon Hill in Spokane and then get involved to help save these amazing trails from development. Find more info and maps at evergreeneast.org.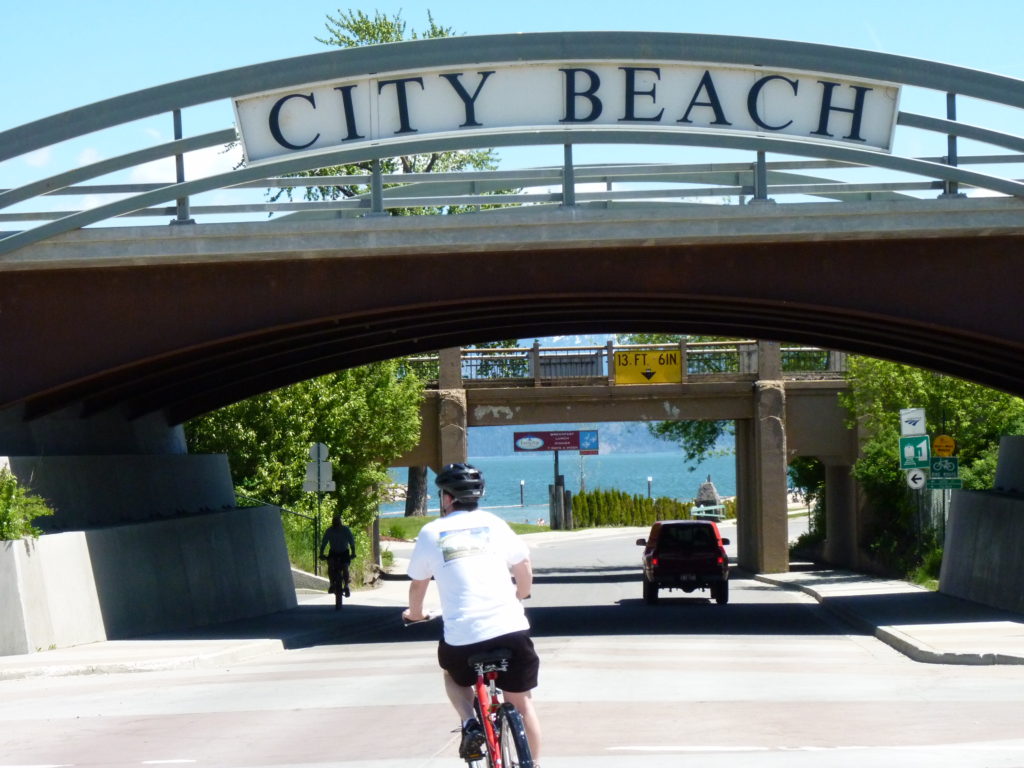 15. June is Great Outdoors Month—explore somewhere new; do something different. Like attend Get Out Fest, June 27-30, 2019, at the Ferry County fairgrounds near Republic—an outdoor recreation and culture festival with on-site camping, climbing wall, outdoor film, live music from The Cave Singers, timed 5k and half marathon on the Ferry County Rail Trail, mountain bike ride, and hiking on the Kettle Crest Trail. More information at getoutfest.com (tickets $5; kids free).
16. Soak in primitive Stanley Hot Springs, near Lowell, Idaho—a 6-mile one-way hike from Wilderness Gateway Campground. 
17. Visit Crow Butte Park, a water-sports mecca located on a 1,500-acre island in the mighty Columbia River, south of the Tri-Cities; park includes a campground, sand dune beach, marina, and boat launch.
18. Ride the gondola up to Kellogg Peak to mountain bike or hike around the huge trail network at Silver Mountain Bike Park in Kellogg, Idaho. 
19. Visit an Idaho State Park. Kids ages 6-12 can complete the Junior Ranger over the course of three visits at any combination of these North Idaho state parks: Round Lake, Priest Lake, Heyburn, Farragut, or Coeur d'Alene's Old Mission. Learn more at parksandrecreation.idaho.gov.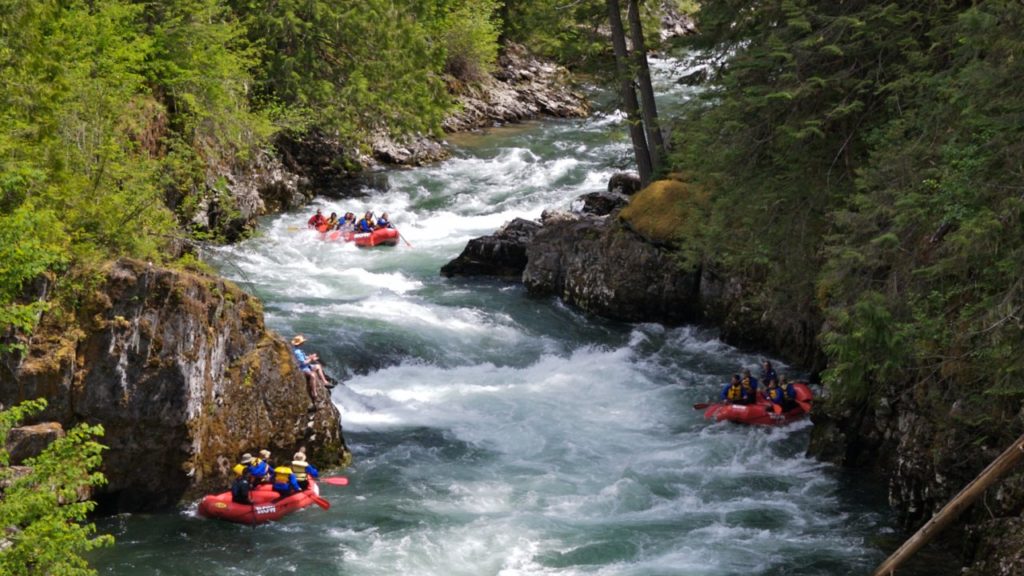 20. Road-trip (or ride the Amtrak train) to Whitefish, Mont., where you can do all types of watersports on Whitefish Lake and hike or bike the Whitefish Trail. Stay on the lake at the Lodge at Whitefish Lake or camp at Whitefish Lake State Park, spend a day at City Beach, and experience the Huckleberry Days Arts Festival (August 9-11, 2019). 
21. Go fishing license-free during National Fishing and Boating Weekwhen state Fish and Wildlife agencies host Free Fishing Days. Dates for 2019 are: June 9 for Idaho, June 9-10 for Washington, and June 16-17 for Montana. Many lowland and alpine lakes are stocked with hatchery-raised trout.
22. Paddle around the Moses Lake Water Trail and take a rest stop at the dock off Camas Cove Cellars for wine tasting.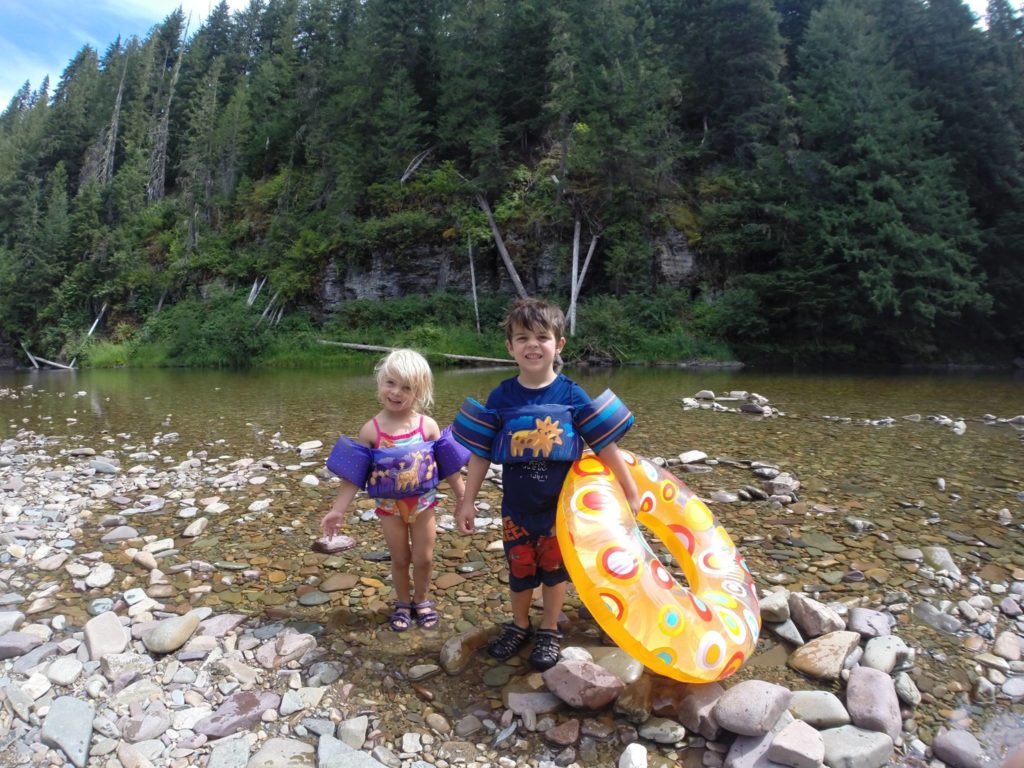 23. Learn how to fly-fish. Take a class at the Orvis school or a beginner-level guided trip through Northwest Outfitters in Coeur d'Alene, or a book a guided trip with Silver Bow Fly Shop in Spokane. 
24. Attend the 5thannual Spokatopia Outdoor Adventure Festival. Now a 2-day event—July 13-14 this year—try road and mountain bikes and paddling and water sports gear, register for an outdoor adventure clinic, like rock climbing or inflatable kayaking. Festival also includes a mountain bike jump show, kids' activities, live music, beer garden, and the Great Gear Giveaway. Takes place at Camp Sekani (free admission; activity passes range from $5-$50).
25. Go whitewater rafting on the St. Joe River near St. Regis, Mont., with ROW Adventures.
26. Visit Kootenai Falls— Idaho's largest free-falling, undammed falls—and walk across the 100-foot high swinging bridge over the Kootenai River gorge. 
27. Pedal a "RailRider" on a 12-mile round-trip journey on a retired railroad line along the Pend Oreille River (reservations at lionsrailriders.com).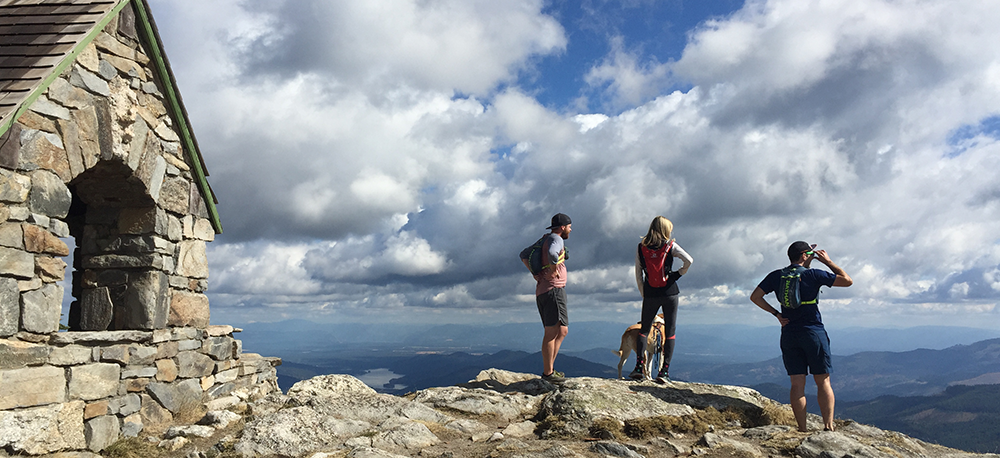 28. Get your adrenaline pumping with treetop adventure. Challenge yourself at Mica Moon's aerial park with bridges, tight ropes, and more. Then experience the zip line course that includes nine zip lines in the lush forest above Liberty Lake, Wash. 
29. Complete a mountain bike race. Like the Wednesday MTB Race Series at Riverside State Park (through June 26, 2019) or the 5 in July Mountain Bike Series at Farragut State Park. 
30. Spend a day or two at Silverwood Theme Park and Boulder Beach Water Park, in Athol, Idaho.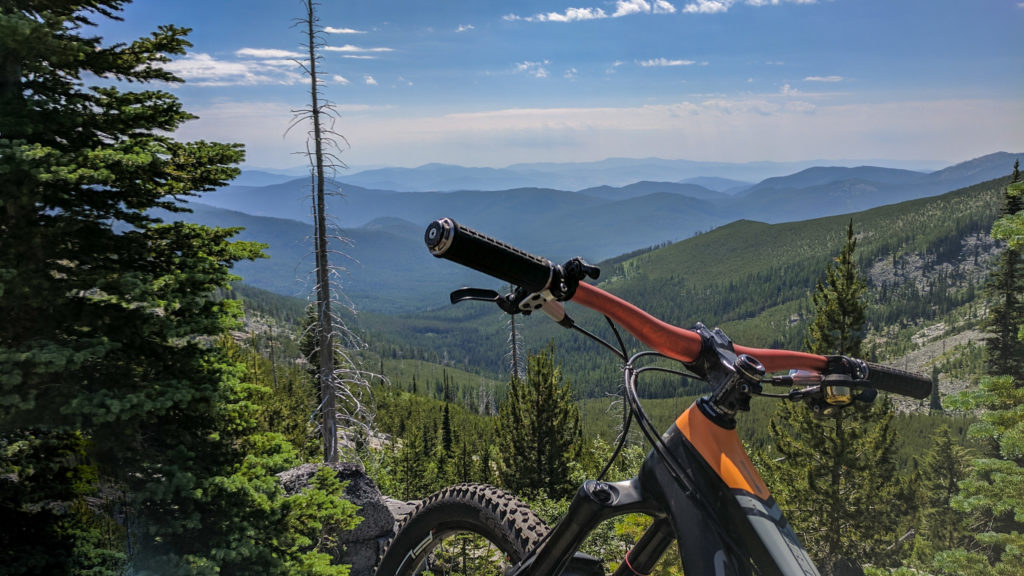 31. Mountain bike the Empire Trails in Spirit Lake, Idaho. 
32. Visit Columbia Hills Historical State Park in south-central Washington, in the Columbia River Gorge National Scenic Area. Enjoy rock climbing, hiking, and ranger-led walks to see Native American pictographs and petroglyphs.
33. Vacation at Flathead Lake in western Montana—the largest natural freshwater lake west of the Mississippi. Camp at Flathead State Park or Wild Horse Island State Park. 
34. Go ziplining with Timberline Adventures in Coeur d'Alene and experience seven zip lines and two sky bridges, and then have lunch in a tree house with epic views. 
35. Experience a "sufferfest" at the Mt. Spokane Vertical Challenge (July 13, 2019), hosted by Trail Maniacs at Mount Spokane State Park.
36. Explore the landscape of Lake Pend Oreille and Montana's Cabinet Mountain river valleys with the CHAFE 150 Gran Fondo scenic ride (June 15, 2019). Route options: 150, 100, 80, 40, and 30 miles, plus a family fun ride.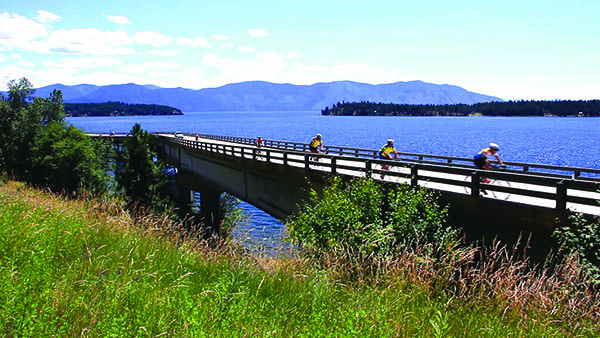 37. Visit Kimberley, B.C.—you'll want at least several days to adventure here, because the options abound: Biking the North Star Rails to Trails and hiking or biking Lois Creek Trails and the Kimberley Nature Park; Kimberley Underground Mining Railway ride and tour; and Marysville Falls & Eco Park.
38. Canoe or kayak the Pend Oreille River from Ione to Metaline Falls in northeast Washington. 
39. Do the Tiger Tri & Tiger-Du—race in Colville, Washington, on July 20 organized by Negative Split; includes 1K swim at Lake Gillette, 40K bike, and 10K run. Duathlon includes 40K bike and 10K run. 
40. Visit Harrison, Idaho, located on Lake Coeur d'Alene's west side. Get there by boat, bike (via Trail of the Coeur d'Alenes), or car. Don't miss the Harrison Creamery and Fudge Factory Ice Cream Parlor.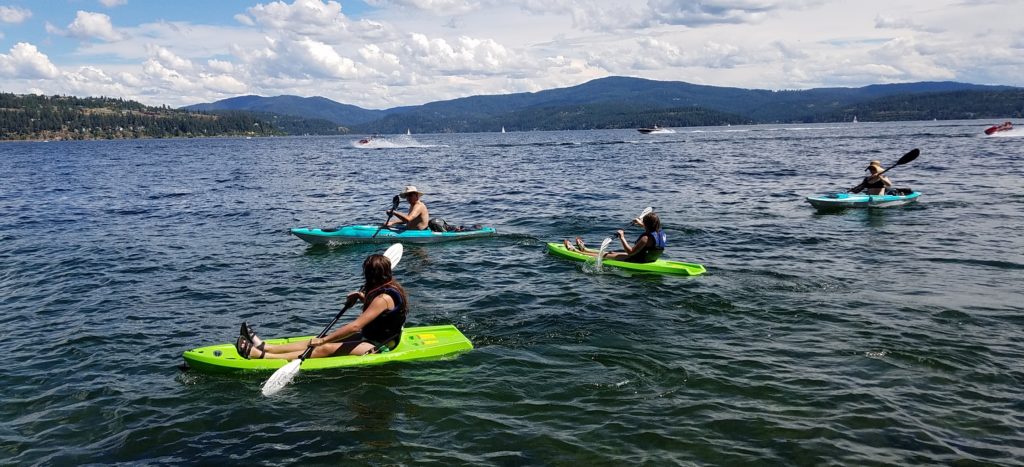 41. Explore the nationally-designated Wild and Scenic Klickitat River area near the towns of Lyle and Wishram along the Columbia River in south-central Washington. Camp at Klickitat County's Guler-Trout Lake Park and bike the 10.5-mile Klickitat Rail Trail. Visit local Columbia Gorge wineries while you're in the area.
42. Run the 200-mile Spokane to Sandpoint Relay team race with a group of friends (August 16-17, 2019).
43. Go adventuring in northeast Oregon's Wallowa Mountains and Wallowa-Whitman National Forest, where you can backpack into the Eagle Cap Wilderness to camp at alpine lakes and summit Eagle Cap; camp and enjoy watersports at Wallowa Lake State Park; ride the Wallowa Lake Tramway, a 3,700' gondola ride to the peak of Mt. Howard; and pedal along a rail-trail with Joseph Branch Railriders.
44. Grab your bike and head to Rossland, British Columbia. Dubbed the Mountain Biking Capital of Canada, a paid trail crew maintains over 200K of singletrack that surround the town. Don't miss the IMBA Epic Seven Summits Trail (July-October).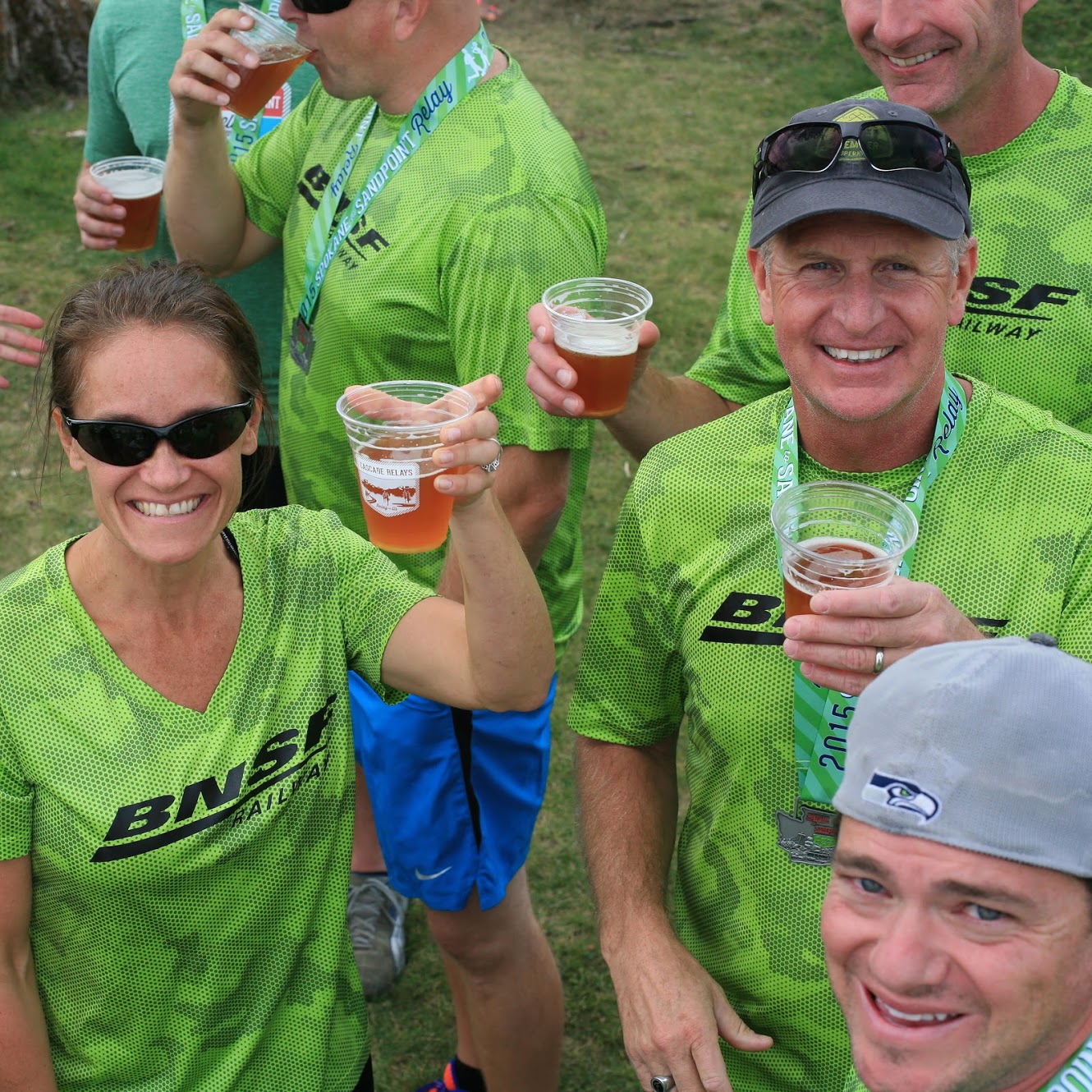 45. Do the Long Bridge Swim race in Sandpoint—a 1.76-mile swim race across Lake Pend Oreille (August 3, 2019).
46. Visit Crescent Bar Recreation Area along the Columbia River near Vantage. Owned by Grant County PUD, there is a boat ramp, marina, campground, and even a 9-hole golf course.
47. Paddle or powerboat to one of the islands in Priest Lake—some are day-use only, and Kalispell, Bartoo, and Fourmile islands have rustic campsites.
48. Follow the path of the Ice Age mega-floods with a visit to Washington State's Steamboat Rock or Sun Lakes-Dry Falls State Parks.
49. Hike along the Selway River Trail and visit Selway Falls in the Selway-Bitterroot Wilderness east of Lewiston, Idaho.
50. Stand-up paddleboard on the flatwater of the Spokane River. Rent equipment from Fun Unlimited at either their Post Falls or Spokane location under the Division Street bridge river access point.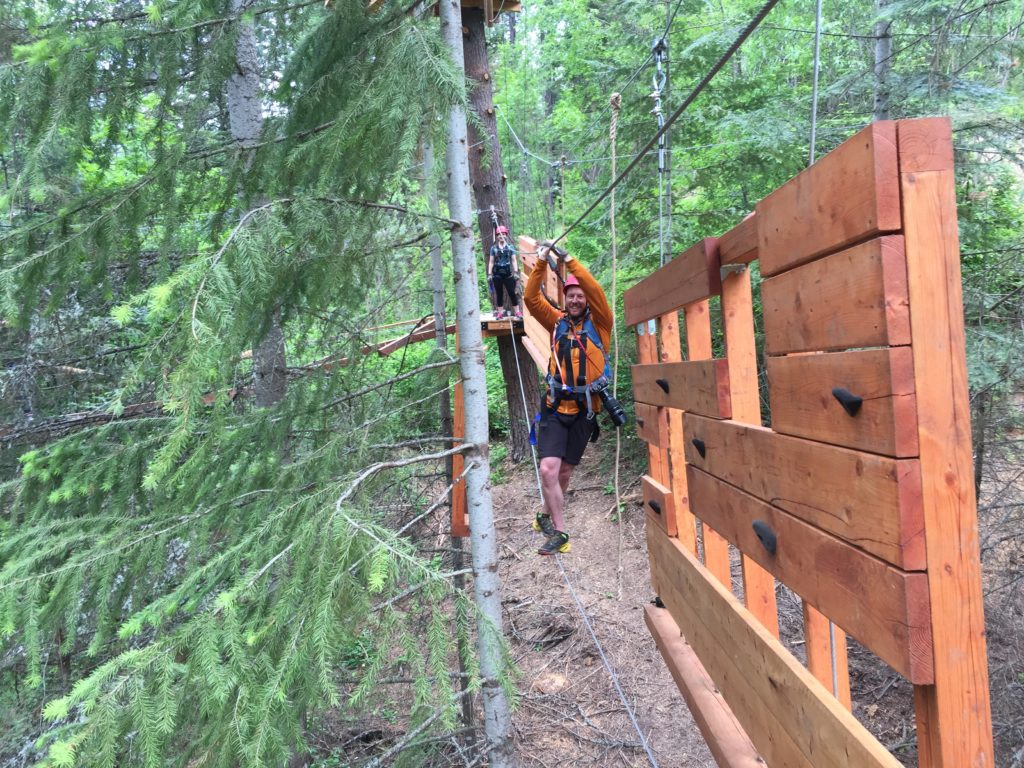 51. Backpack along the Pacific Crest Trail in Washington's Cascade Mountains. Find trailheads in North Cascades National Park. 
52. Go wind surfing on the Columbia River. 
53. Go to the Wallace Blues Festival (July) or the town's Huckleberry Days (August).
54. Tube the Spokane River with FLOW Adventures—daily equipment rentals and shuttle service begins July 3, 2019. 
55. Visit the Tree to Tree Adventure Park in Athol, Idaho (within Farragut State Park). The aerial adventure course features zip lines, nets, Tarzan swings, and other obstacles color coded for all ages. 
56. Ride the 15-mile Route of the Hiawatha Trail, "America's Crown Jewel of the Rails to Trails."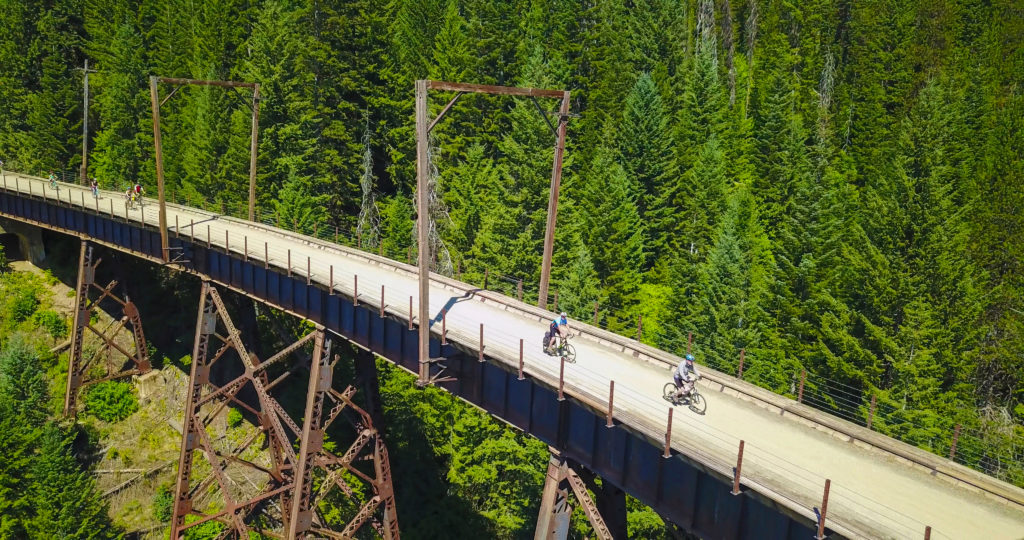 57. Go to Spokane Summer Parkways—use foot or pedal-powered transport along a 3-mile, traffic-free loop of the Comstock-Manito park neighborhoods (June 21, 2019; 6-9 p.m.).
58. Paddle the 2.5-mile Thorofare to Upper Priest Lake or hike along the Navigation Trail to this wilderness lake. 
59. Attend the Walla Walla Sweet Onion Festival in July and explore the regional wine country.
60. Explore the National Historic Lewis & Clark Trail in Idaho.
61. Stay in Hope, Idaho, at Beyond Hope Resort or the Sam Owen U.S. National Forest campground on the west shore of Lake Pend Oreille. Check out The Floating Restaurant. 
62. Stay at Lochsa Lodge, off Highway 12 over the Lolo Pass on the Idaho-Montana border. The historic Lewis & Clark Trail passes through the area and travels 8-miles along the Lochsa River.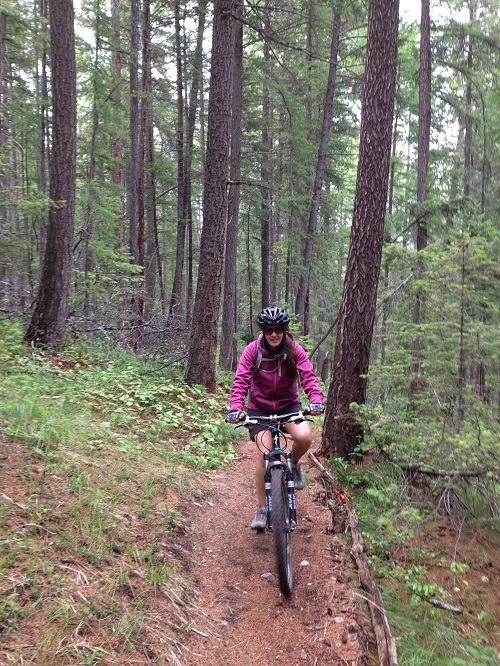 63. Try your hand at one of the most scenic and wild multi-sport events in the Northwest, the Priest Lake Triathlon (August 24). Choose from Olympic, mountain bike, solo, or relay options.
64. Journey to Kootenay Lake in British Columbia, where you'll find the mountain village of Kaslo and the city of Nelson with many hiking and mountain biking trails near the towns. Stay and play at one of Canada's renowned provincial parks; a municipal campground; Kokanee Park Marina; Kaslo Bay Park; and Ainsworth Hot Springs resort.
65. Do volunteer trail work with Washington Trails Association, which hosts one-day and week-long volunteer events statewide. 
66. Swim, fish, or paddle at Fish Lake Regional Park, near Cheney, Wash.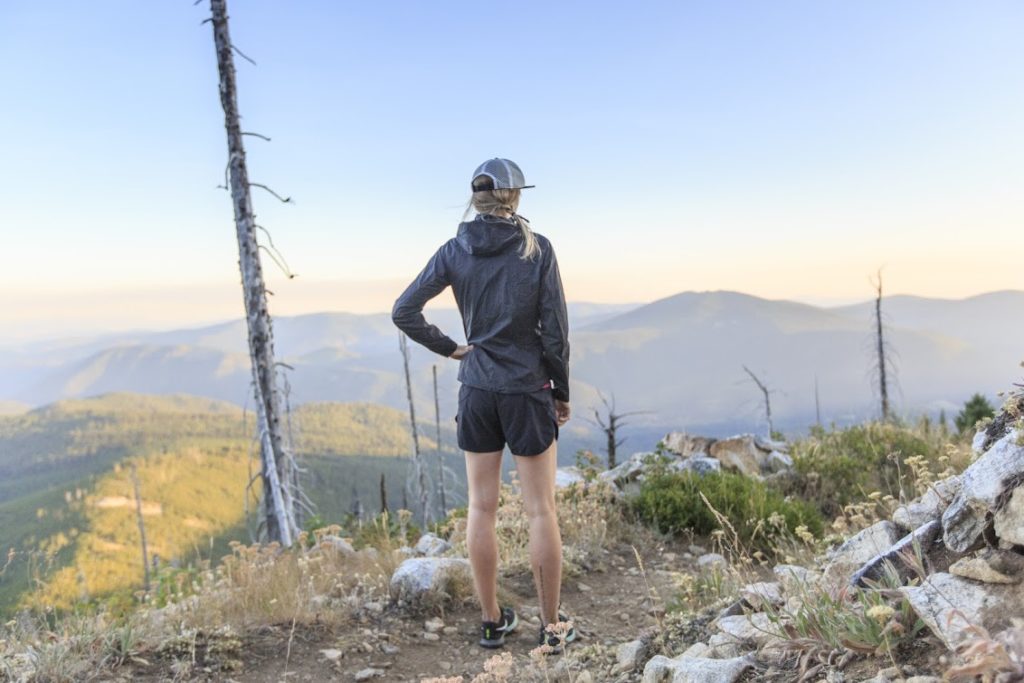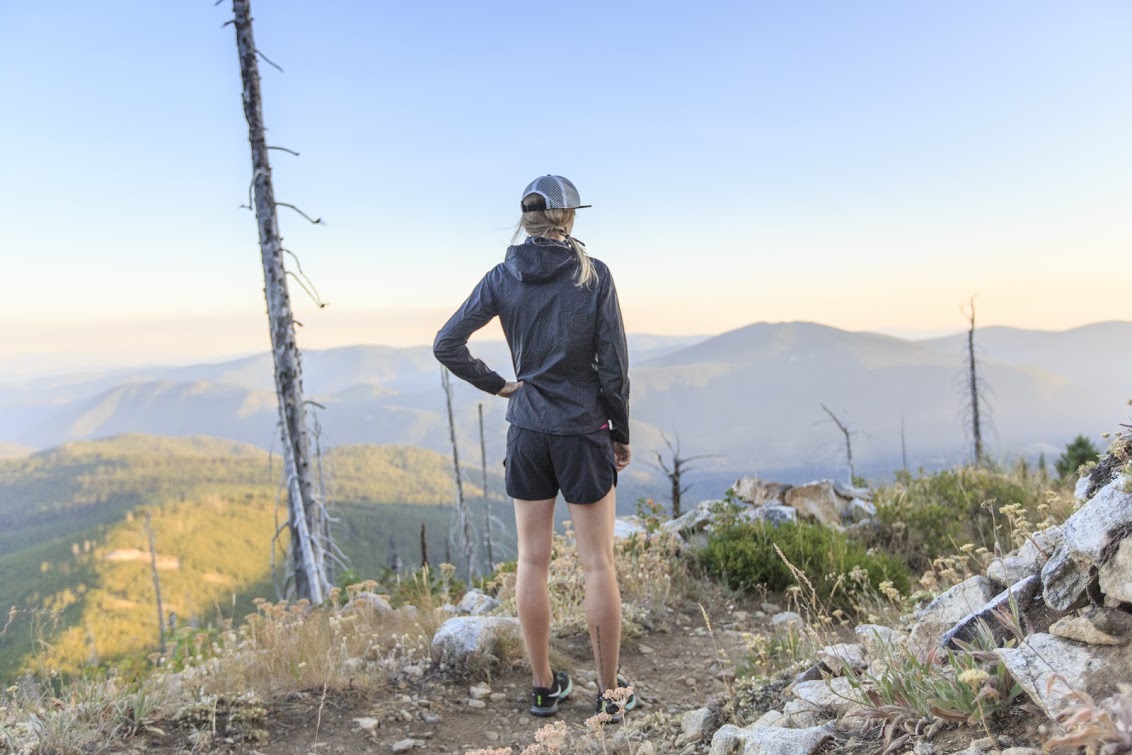 67. Smokey Bear, the iconic symbol of wildfire prevention for the USDA Forest Service, turns 75 this summer. Go camping at one of the many regional national forest campgrounds—like the Colville, Mt. Baker-Snoqualmie, North Idaho Panhandle, or Lolo—and show your appreciation for public lands. Learn about special events at smokeybear75th.org.
68. Road trip to Riggins—Idaho's "whitewater capital"—where you can raft, paddle, or jet boat along the Salmon River, which runs through town (just some of its 425 miles). There are also great hiking trails, backroad gravel bike routes, and easy access into the Frank Church or Gospel Hump wilderness areas and the Seven Devils.  
69. Go kayaking or boating on Lake Roosevelt and picnic on one of its many sandy, primitive beaches. 
70. Play sand volleyball at Coeur d'Alene's City Park.
71. Forage for morels and elderberries. 
72. Walk, pedal, or roll along the Columbia Plateau Trail State Park (includes a trailhead near Fish Lake Park).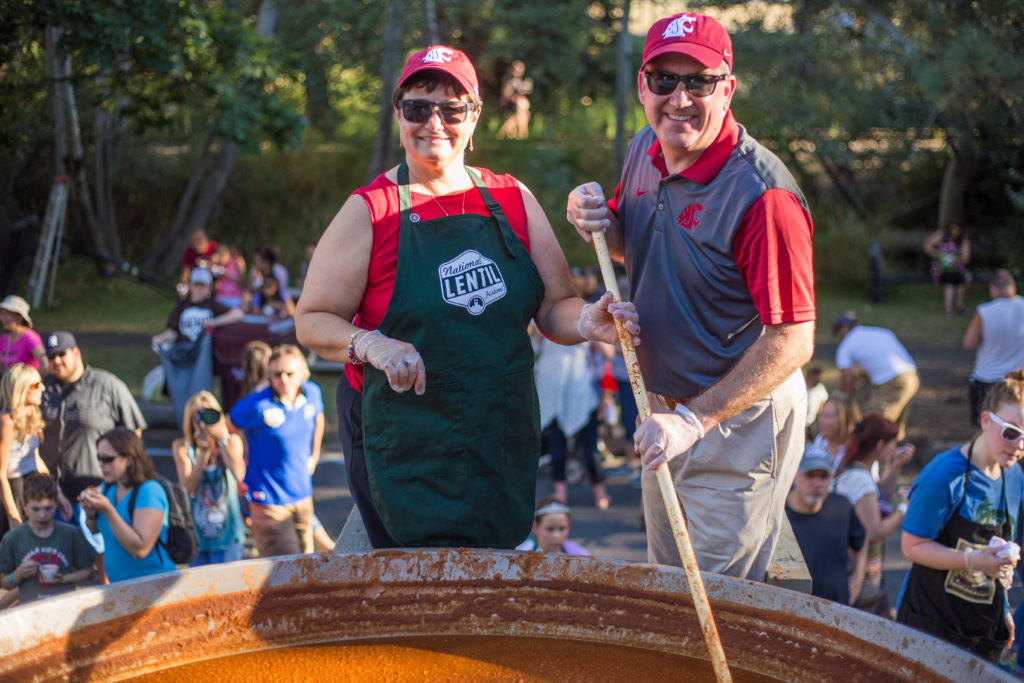 73. Celebrate at the National Lentil Festival Food & Brew Fest in Pullman, August 16-17, 2019.
74. Ride the chairlift to Schweitzer Mountain's summit, beginning June 28. The resort's Activity Center will be open daily, 9 a.m.-5:30 p.m. (through Sept. 2).
75. Bike-tour downtown Spokane's Cork District to visit local winery tasting rooms.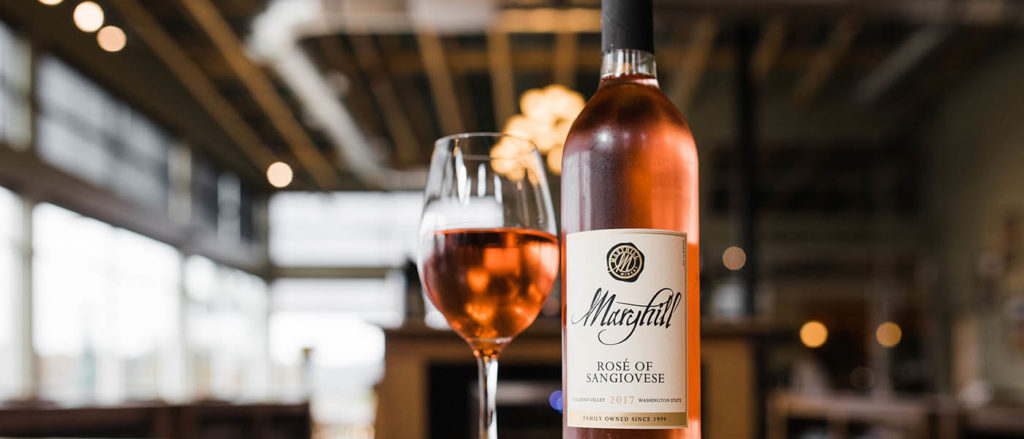 76. Tube the Touchet River at Lewis and Clark Trail State Park, near Dayton, Washington.
77. Canoe or kayak the Little Spokane River. Use the Spokane Parks & Recreation weekend shuttle service (reservations recommended).
78. Attend the Cherry Festival at Beck's Harvest House at Green Bluff (July 18, 2019). 
79. Go to "Paddle, Splash, and Play" at Riverside State Park's Nine Mile Recreation Area—a free kids' event for families to try new watersports, hosted by Spokane Canoe and Kayak Club (July 20, 2019).
80. Take a bike or auto-tour of Turnbull or Little Pend Oreille national wildlife refuges.
81. Attend the Spokane Valley Cycle Celebration, which includes three ride-routes: 10-mile Family-Friendly Ride, 25-mile Adventure, and 50-mile Hills Around the Valley Ride (July 28, 2019).
82. Live it up at the North Idaho State Fair and rodeo at the Kootenai County Fairgrounds in Coeur d'Alene (August 21-25, 2019).
83. Stay at River Dance Lodge in a custom log cabin or luxury glamping tent. This adventure resort near Syringa, Idaho, can set you up with horseback-riding, mountain biking, and guided rafting trips.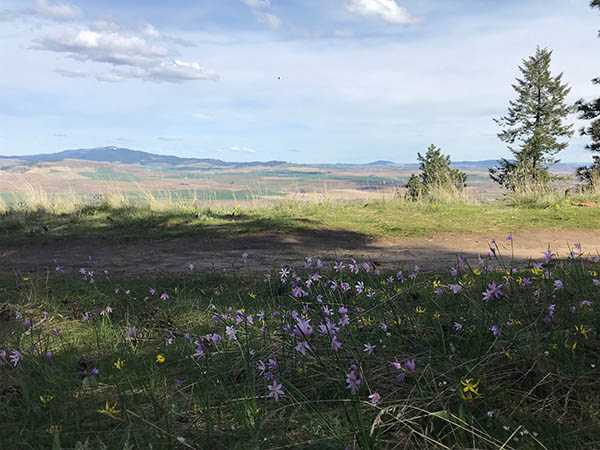 84. Rent a cabin at Hill's or Elkin's Resort at Priest Lake, Idaho.
85. Bike Fish Lake Trail's out-and-back from its Spokane trailhead for a flat, gentle, mostly-shaded, nearly 15-mile workout. Stop to picnic at a trailside bench along the way.
86. Hike to the fire lookout at Table Rock (6,250' elevation) in southeast Washington. Find trailhead directions at wta.org.
87. Bike along the rolling country roads of the Palouse. Find a trail that suits your style on the pullmanchamber.com webpage. "Pedal the Palouse," such as the Scenic Palouse Loop (2.5 miles with steep hills, begins in the town of Palouse) or the Lenville Loop (14 miles, begins on the Latah Trail in Moscow, Idaho). 
88. Hunt for fossils in the small town of Republic in northeast Washington at the Stonerose Interpretive Center and Eocene Fossil Site.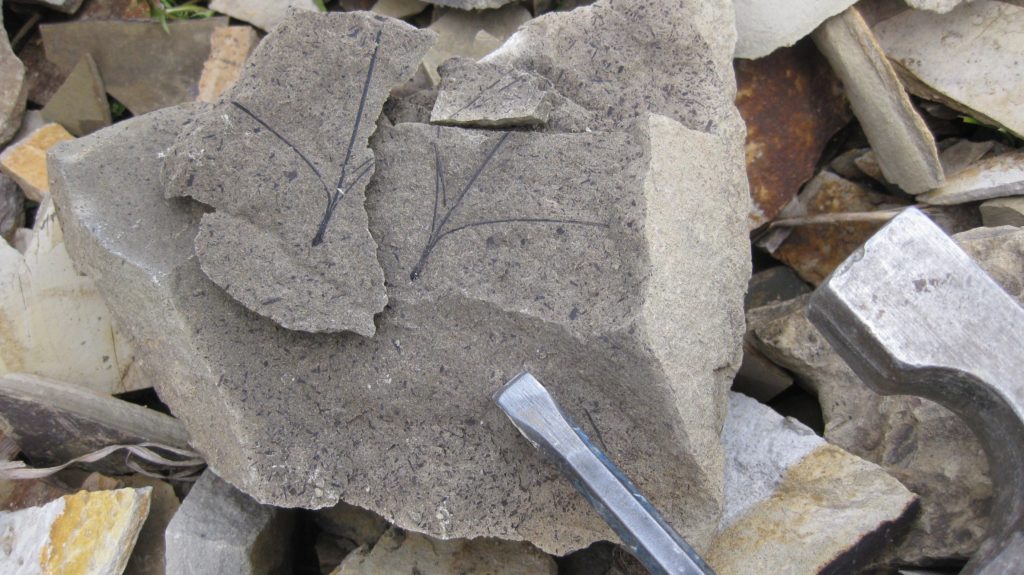 89. Attend a mountain-top festival at Schweitzer or Silver mountain resorts.
90. Explore Gardner Cave at Crawford State Park Heritage Site, near Metaline Falls, Wash. (ranger-led tours offered daily).
91. Paddle in Sand Creek or bike the Sand Creek Trail in Sandpoint and go swimming at City Beach. 
92. Backpack or day hike Hoodoo Canyon and through an old-growth forest grove in the Colville National Forest.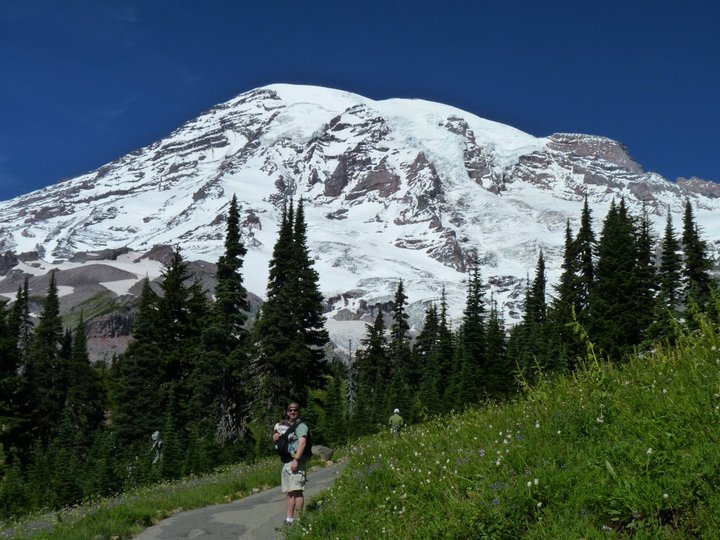 93. Road trip to Okanogan County's Methow Valley. Explore the towns of Winthrop and Twist; hike or bike mountain trails; float the Methow River; and take a free tour of the North Cascades Smokejumper Base (open daily).
94. Visit Hells Canyon National Recreation Area—the deepest river gorge in North America, accessible outside of Joseph, Ore. Take a hike along the canyon rim and soak up the scenery at Hat Point Overlook and campground or hike further into the gorge from the Freezout Trailhead. 
95. Bike the Sacagawea Heritage Trail, a 23-mile paved path along the Columbia River in the Tri-Cities; the trailhead begins at the Sacajawea Historical State Park. 
96. Attend a music or arts festival, such as Rendezvous in the Park (July 18-20, 2019, in Moscow, Idaho); Art on the Green (August 2-4, North Idaho College in Coeur d'Alene); or the Blue Waters Bluegrass Festival in Medical Lake (August 9-11). 
97. Ferry-hop and explore the San Juan Islands in western Washington. On Orcas Island, camp at Moran State Park and hike to the summit of Mt. Constitution; sea kayak or cycle around Lopez Island; watch for Orcas off the coast of San Juan Island at Lime Kiln State Park. 
98. Road-trip to Beacon Rock State Park, which overlooks the Columbia River Gorge in southcentral Washington. Explore the shoreline, hike the 1-mile switchback trail to the summit of Beacon Rock; visit waterfalls; and hike to Hamilton Mountain summit or mountain bike to its saddles. 
99. Go summertime skiing or snowboarding at Oregon's Mt. Hood (11,245' elevation). Timberline Lodge and Ski Area's high-speed quad leads to Palmer Glacier, and operates June 1-Labor Day. 
100. Visit Cat Tales Zoological Park in north Spokane to see rescued big cats and other wildlife in a safe environment. Wildlife at the park include black bear; Canada lynx; red fox; African lion; cougar; bobcat; Bengal, Siberian, and white tigers; and other wildlife.