Spokane to Sandpoint Relay to run August 17-18
Like any relay, this race has exchange zones. Unlike other relays, the exchange zones for this race are scattered between two states.
In order to go the distance, you'll need a team of 6 or more runners, a headlamp, and a team-spirit-fueled race van. The Spokane to Sandpoint Relay, now in it's 11th year, gives runners the goal of completing 200 miles across riverside trails and pine-filled hills between Washington and Idaho. Runners begin the race in Spokane, Washington, on Friday, August 17th, and end the race at the beach in Sandpoint, Idaho, the following day.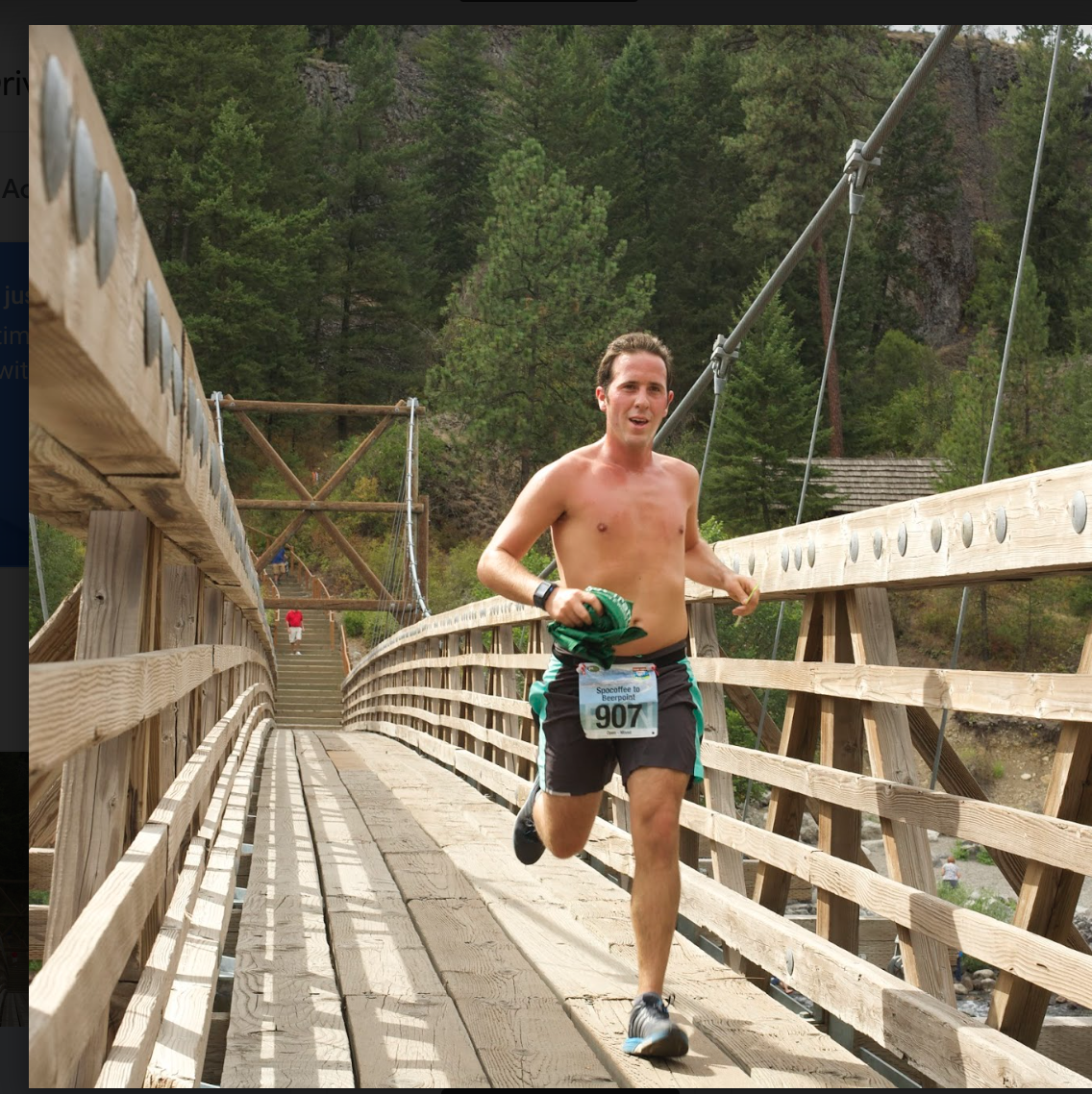 The race begins around 6 a.m. on Mount Spokane. The course is split into sections for individuals to run, called legs, and each leg is three to nine miles long. There are 36 race legs total, so each runner completes about three legs. A full relay team is 12 people, so half the team rides in one of two race vans. Renting a bigger passenger van is encouraged, so you still like your teammates at the end of the race.
"Relay runs are the best run experience you can have with friends," says new race director Nathan Luke, owner of North by Northwest Relays. "There's this amazing group dynamic that develops amongst all the teams who are out there having fun."
After running a relay leg, you'll tag in a teammate at the exchange zone by passing off a bright wrist-slap bracelet (the official baton). You'll hop in your team van to recover and grab a snack and watch as your teammate takes off for her own race leg. The distance is tackled in this series of trade-offs, made even more fun with the addition of a costume leg and a night light leg.
Since the race runs in the dark, runners are required to have a reflective vest, flashlight or headlamp, and red light on their back.
"There are a lot of great options out there to make it fun," says Luke. "I've seen teams that get the light-up devil's horns, and those totally count. My favorite is knuckle lights. They're like brass knuckles, but they're a light. They're really effective."
Along with the light-up contest, which runs near Lake Coeur d'Alene, the relay has team name and team van decoration contests with prizes. Creativity is encouraged to help mentally battle the heat and create a sense of team spirit.
"When you go out and do a 10k or half marathon, even when you do it with friends, you're usually there for your race. With a relay, you're on your leg and your team is passing you and cheering you on and giving you water," says Luke of the relay-team atmosphere. "There's teams that pull tricks and antics, and there's great costumes and themes. There's a team that has a hilarious story about leaving a teammate behind in Athol. There's that dynamic of going overnight; you get tired and the goofiness comes out."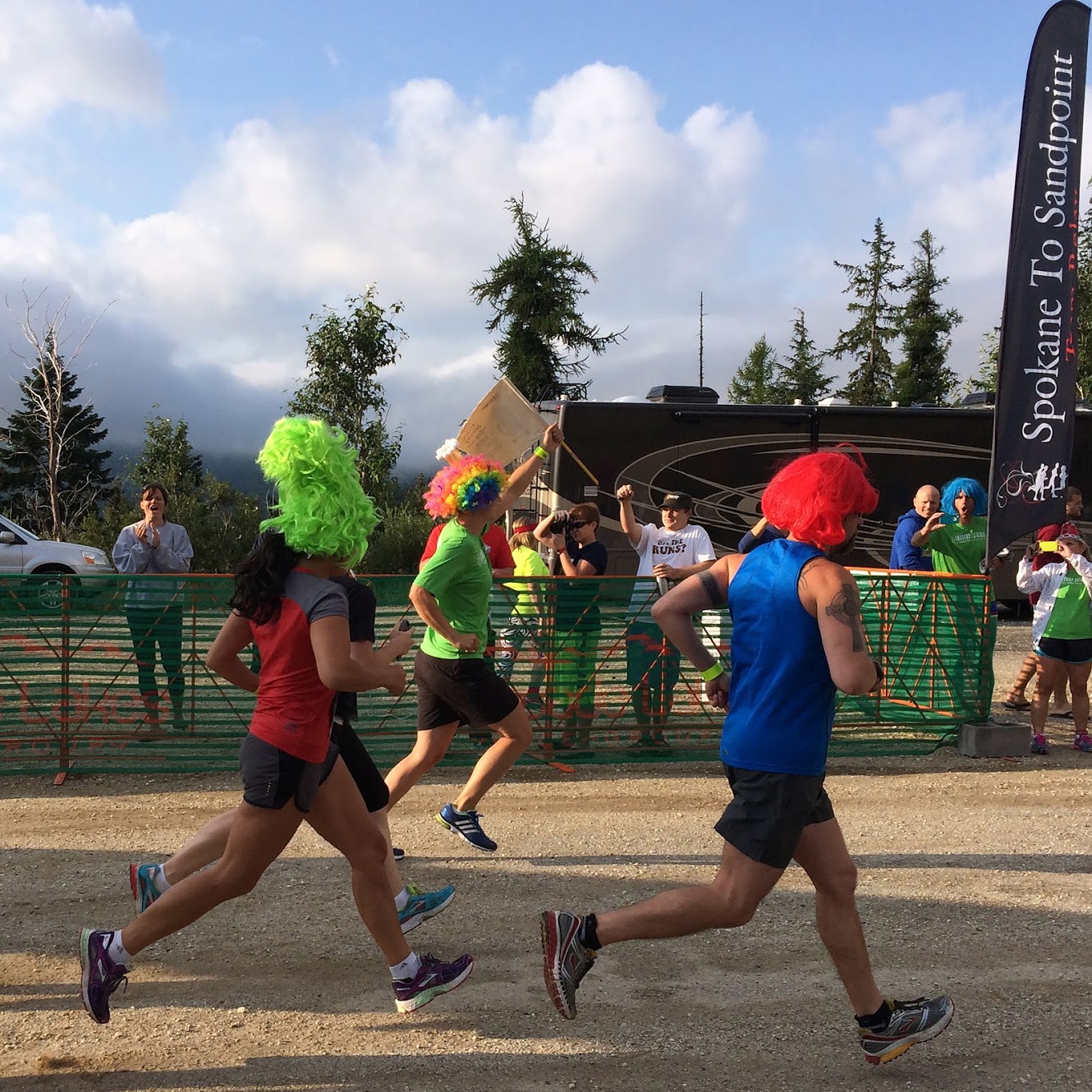 To prep for the challenge of running in August, your team should bring water and snacks in the team van. There aren't dedicated aid stations on any of the race legs. Luke says that often volunteers will bring snacks or things to share, though. He gives his staff a case of water or Gatorade, and when they see someone struggling, they pull over and share.
"It's truly a giant group thing," says Luke. Though it's his first year organizing Spokane to Sandpoint, Luke has extensive relay experience. He ran his first Hood to Coast with his father when he was 11, has participated in several Ragnar relays, and started the Alaska Relay in his current home state. Luke doesn't plan to implement any course changes this year, though there will not be a speed trial leg of the race as there has been in the past.
One thing Luke is introducing this year is counting mileage: runners can track their miles on each race leg they run to earn runner swag at mileage milestones. Instead of just saying you've run the relay for five years, you can also say you've run 50 relay miles and get recognized. For those with a competitive edge, it's a great incentive to sign up for the longer legs for your team.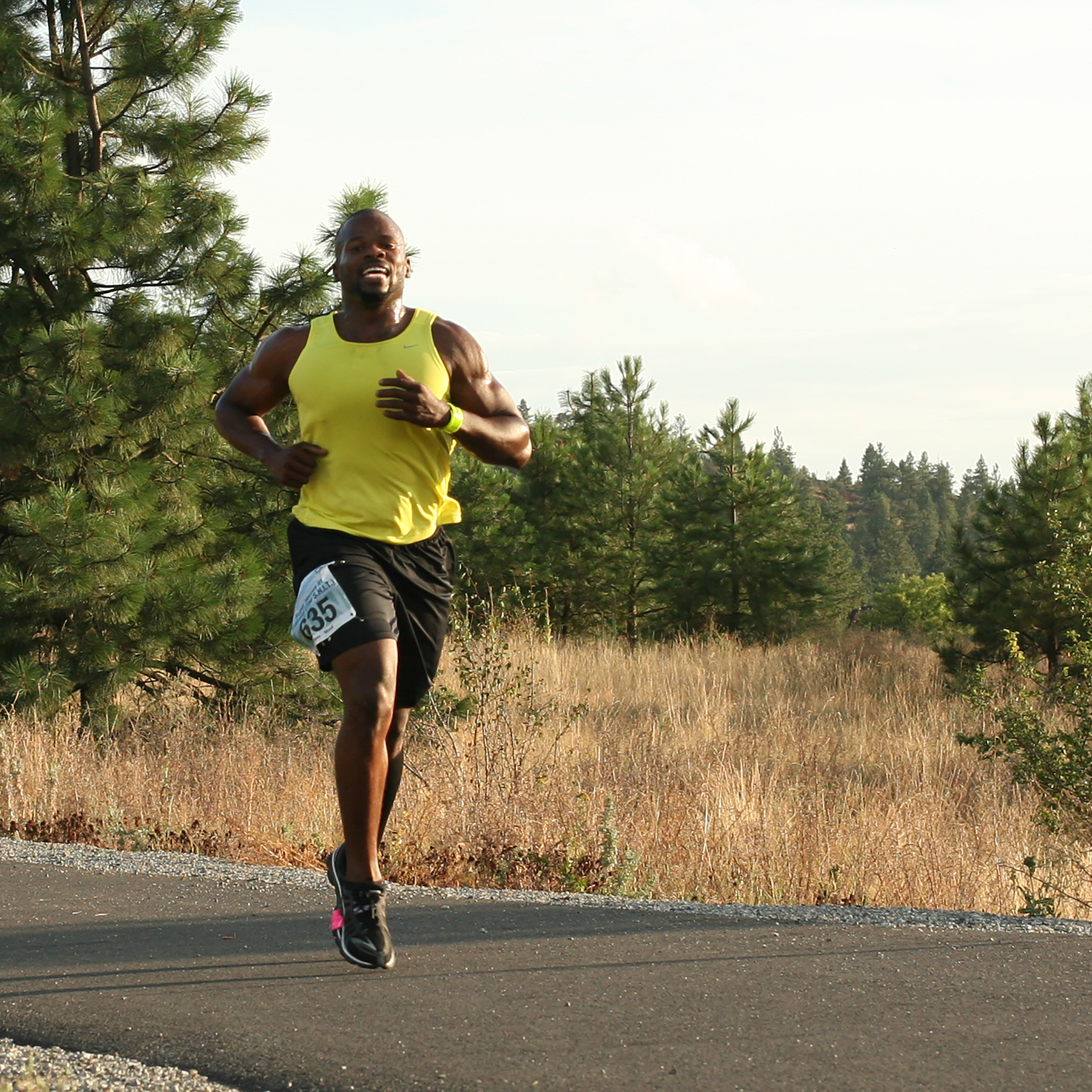 This year, runners will receive a race shirt, finisher's medal, and drink tokens for the finish line party which includes beer from MickDuff's brewing. The race will finish Saturday afternoon on the beach in Sandpoint near Trinity restaurant, at which point runners can dive into a taco bar buffet.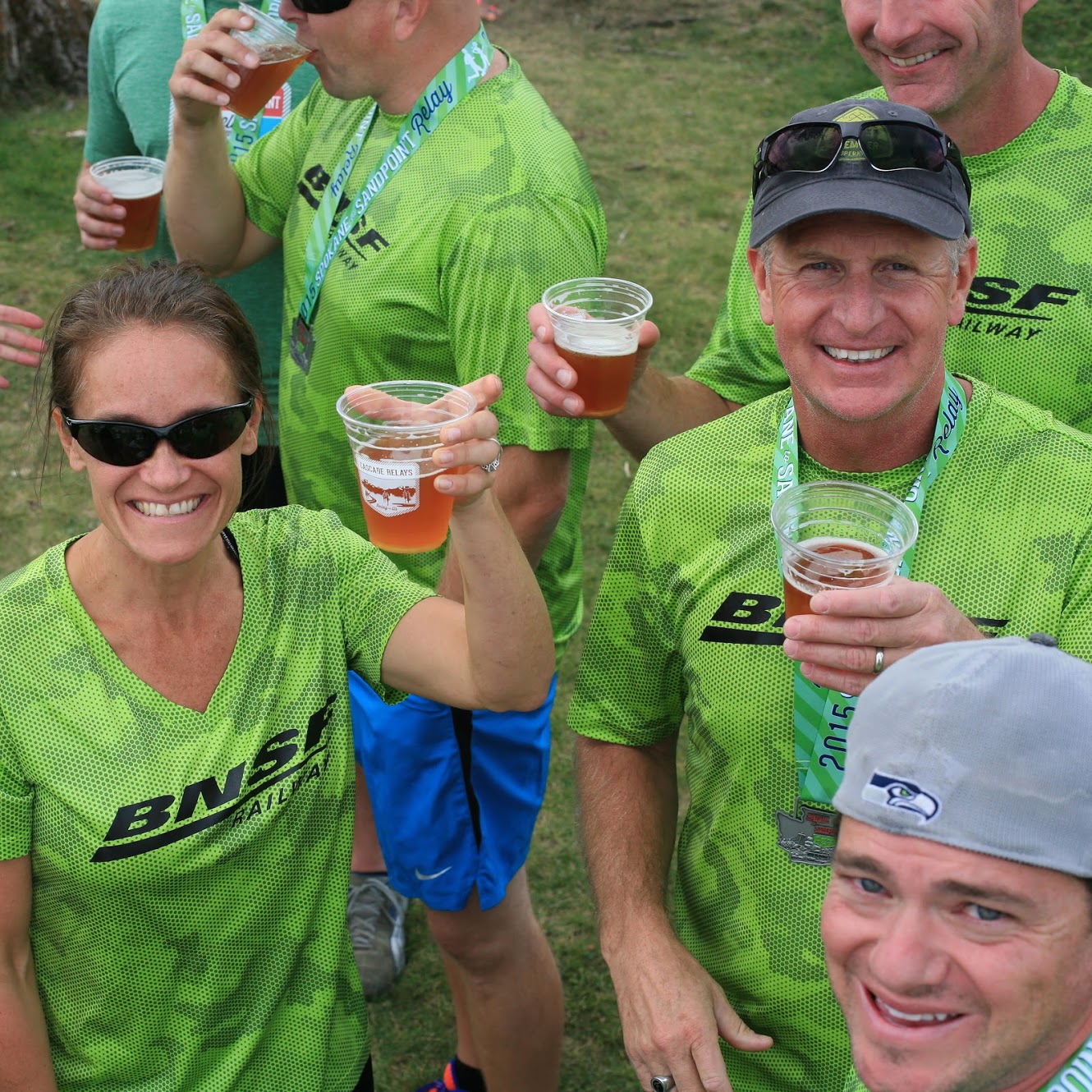 The last part of the race is Luke's favorite; he hasn't run it as a race participant, as he's always helped coordinate, but for the last three years he's hung out at Exchange 30 and moved with the last few teams who come in.
"There's usually three to five teams who know they're at the back, so my goal was to help keep the energy up and make it fun, to say, you're not forgotten back here, you know. I loved doing that. I'm not sure I'll be able to do it anymore as the director. I think it's the dream of a relay director that sometime in the future it's so well managed that they can run their own race," says Luke.
No matter where Luke will be on the day of the race, he's sure to bring his enthusiasm to share.
"I think Spokane and this whole area is beautiful. We're really excited to pull off this race. We're open to hear from anyone. We love talking about our race," says Luke.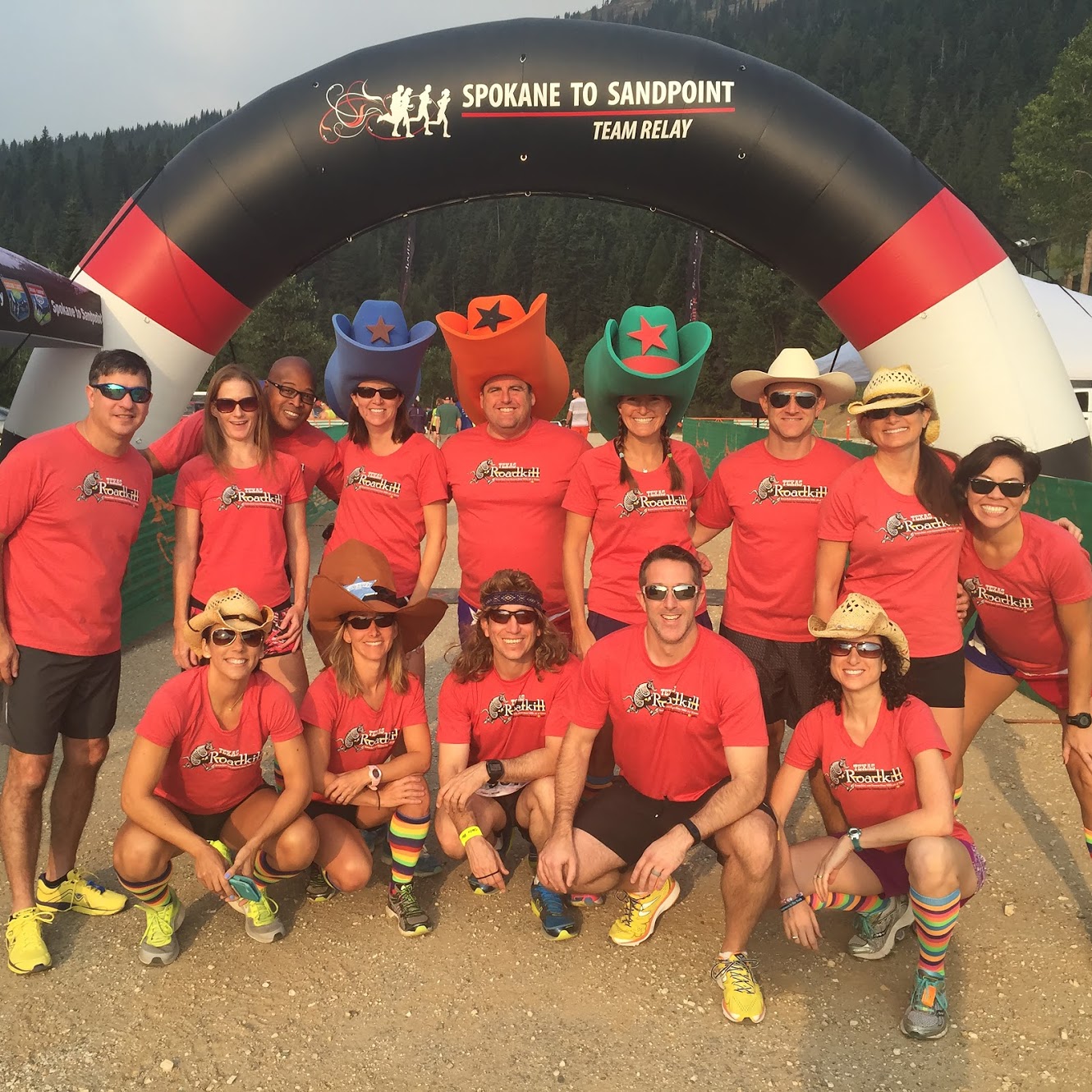 Traditionally teams have had to supply race course volunteers to help run exchange zones and set the course, but Spokane to Sandpoint will give teams the opportunity to contribute to the race charity fund and find those volunteers for them. Spokane to Sandpoint gets in touch with local groups like SpokAnimal and the northern Idaho 4H club, who volunteer in exchange for donations. If you're part of a local organization interested in volunteering, check out this page.
To register for the relay, visit the Spokane to Sandpoint race website. If you're psyched to do the race but can only find six other teammates, you can register as a "6-pack" and get paired with another six runners on the day of the race. Six pack or full, we hope to see you out there!
(Sponsored Content)
Lisa Laughlin is a contributor and digital editor for Out There Outdoors.