Most moms have heard the airplane-analogy advice—how she should first put on her own "oxygen mask" before she can assist others. Well, exercise is a form of oxygen.
"Running is a lifestyle [for] me and allows me to mentally decompress or to prepare for my upcoming day," says 35-year-old Dr. Kai Sharbano, mom of two sons, ages 4 and 1.5, and member of the Spokane Swifts running club. She ran her first marathon at age 20 and has now completed nearly 40 marathons, plus a few Ironmans and 50K ultra runs. "I'm a better wife, mother, and surgeon when I run and get some 'me' time. Running [helps] me let my day go and be present for my children and husband. I feel mentally better about myself, and I'm a happier and more engaged mother because I run," she says.  

Currently training for the Coeur d'Alene Marathon, she runs 45-55 miles per week, which requires 6-8 hours. Her workouts are typically done by the times her kids wake up for the day—sometimes starting as early as 4 a.m. "My husband is an amazing support and will always cheer me on. He knows how important running is to me," says Sharbano. She occasionally trains while pushing her older son, Knox, in a jogging stroller, and last summer ran some 5k races this way.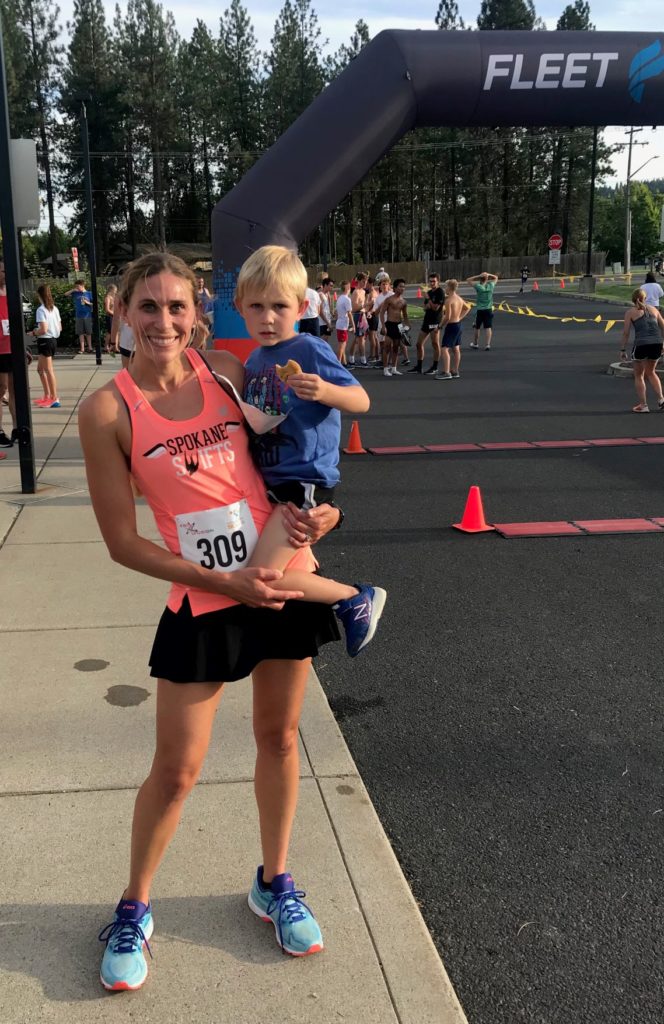 Another Spokane mom and Swifts member is Julie Lehman-Smith, 37— who trains year-round, has two sons (age 12 and 9), and works full-time as a physical therapist. A runner since a pre-teen, she ran her first marathon at age 24, and completed her first triathlon 8 years ago and first Ironman 4 years ago. Ironman training requires 15-25 hours a week, with 1.5 to 6 hours a day during the peak phase. "Most of the time that means getting up at 2:30 every morning to get my workouts in before I start my day. My family understands how much this sport means to me and are very supportive of what I do," she says. Her most recent Ironman was last November, in Arizona, and she's now training for Ironman 70.3 Washington—on September 20 in Maple Valley.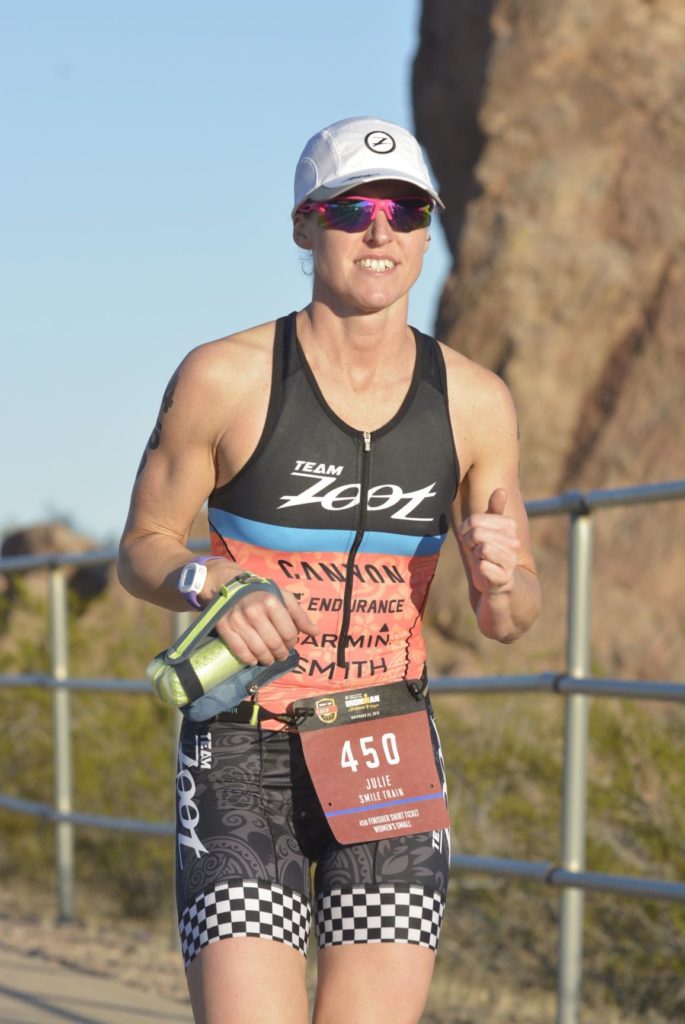 "I've slowly pushed myself every year to limits I never knew I could reach…My sons see how hard I work. It teaches them how to never give up when things get tough and set your sight on your goals. My older son plans on competing in an Ironman [someday]," says Lehman-Smith.
"There will always be a million excuses as to why you can't do something, so focus on the reason that you chose to do it and use that as your motivation," she advises. "Make every minute count in the day—run/walk during lunch breaks, get up a little earlier. It's all about time management."