Some kids literally grow up on the mountain. Thanks to his parents who both work at Silver Mountain Resort in Kellogg, Idaho, Brighton Turcotte spends most of his winter shredding on both his skis and snowboard. Learn how he came to a great Little Ripper of the Inland Northwest.
Brighton Turcotte, Age 10 (Skier/Snowboarder)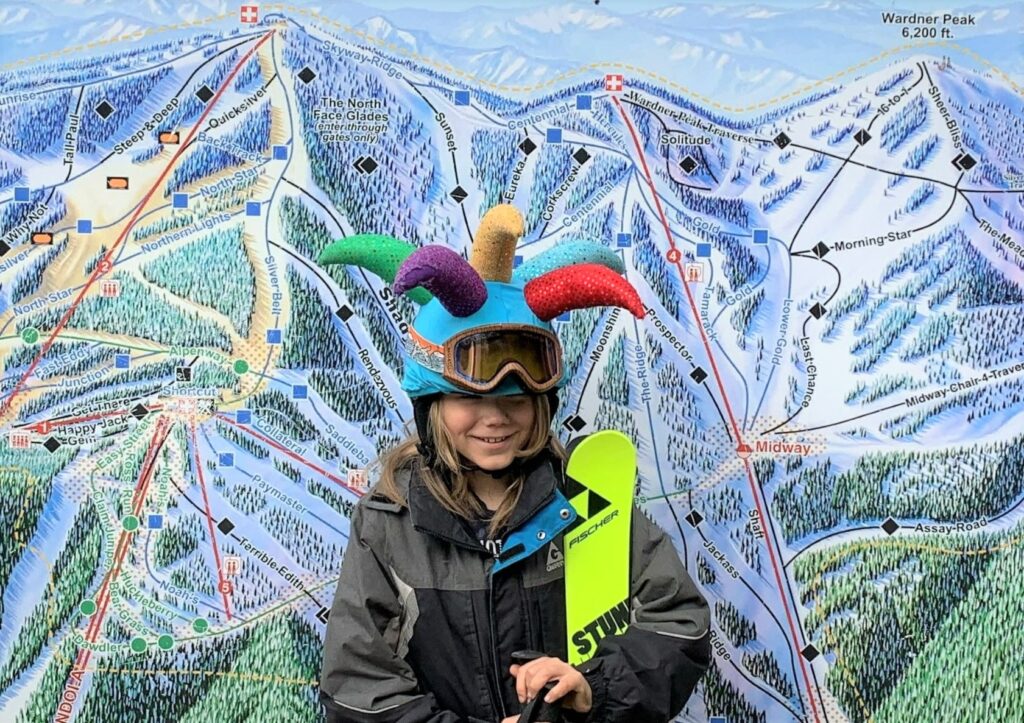 Mom and grandpa taught him how to ski at age 5, and dad taught snowboarding also at age 5 with additional instruction help from friend Shane Brosius. "Brighton is a much more accomplished skier than snowboarder," says dad, Mike, who works at Silver doing gondola and lift maintenance. "He still snowboards and [got] into it more this past year." Mike says it's really the mountain family itself at Silver that's responsible for how Brighton is advancing so quickly as a skier.
Favorite Runs: Moonshine, Silverbelt, Noah's Park, Upper Terrain Park, Heaven.
Loves skiing/riding because: "I like going fast with the wind in my face. I also love shredding the pow."
Typical day on the mountain: Doing jumps in the terrain parks, meeting up with friends at the snack shack, and warming up by the fire. "Both my parents work at Silver Mountain, so I basically roam the mountain."
Greatest accomplishment: Making two attempts at the Pond Skim and being the youngest competitor.
Future Ambitions: Ski Shady Lady run, so he will have skied every double black diamond run at Silver; ski from summit lodge all the way down into town; learn how to do flips; and ski at other mountains (as many as possible), especially Brighton Resort in Utah "because I was named after it."
Ski Advice: "If you fall, don't quit, get back up. If you don't fall, you're not pushing yourself. Once you get better, SEND IT!"
Meet the other Little Rippers featured in the Nov.-Dec. 2021 issue Family Winter Sports Guide.
Read more stories from the Family Winter Sports Guide 2021.