With tons of confidence, skill, and experience for a young kid, this little ripper can shred any terrain at Mt. Spokane. Thanks to the culture at Mt. Spokane and his dad who is a professional snowboard instructor, Jaxson is growing up on the mountain with a community of other riders and families to encourage him.
Jaxson Hamm, Age 6 (Snowboarder)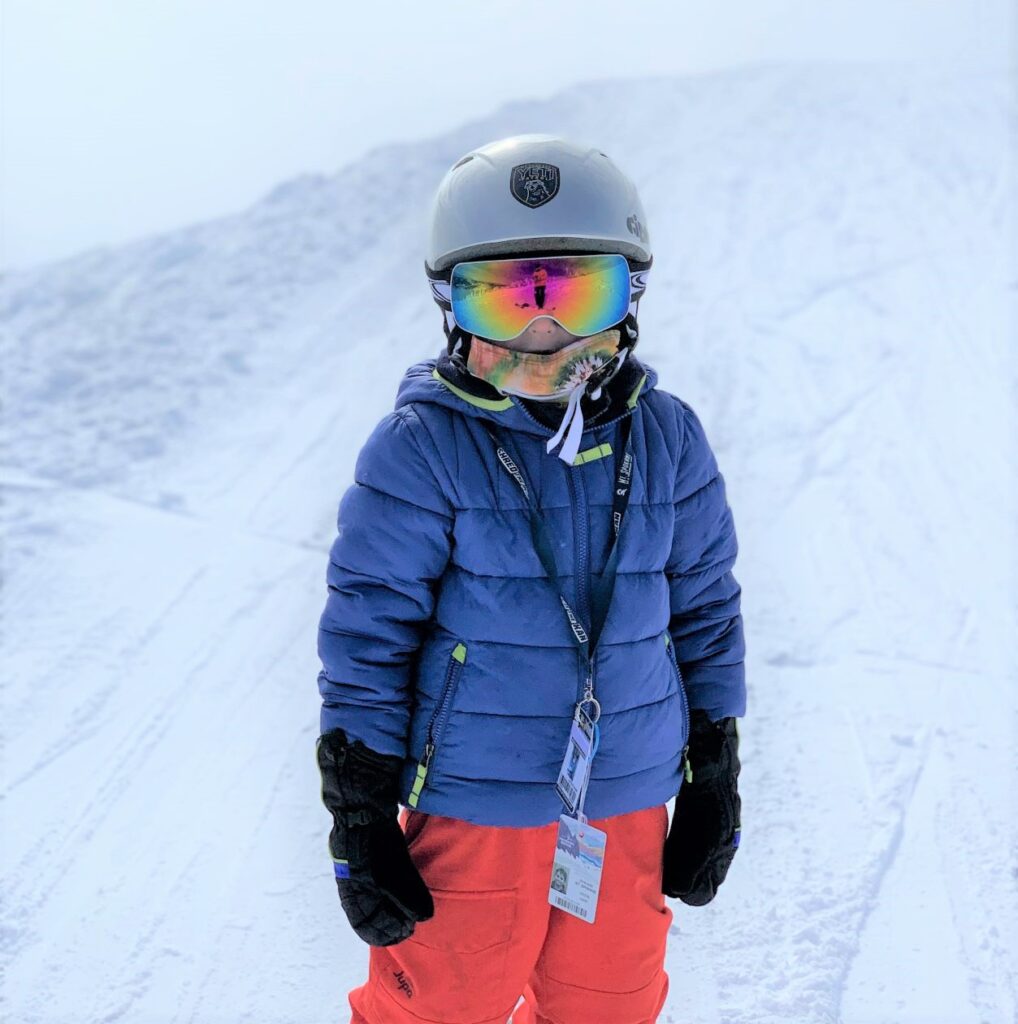 Jaxson started learning to ski as a toddler (before age 2) and learned how to snowboard at age 6. His parents helped him learn and progress, and he has also been in group and private lessons at Mt. Spokane's ski school where both of his parents work.
"Several other instructors take him to ski and coach him on their private time. This is where his mountain family has really helped him learn," says his dad, Mike, who is the head trainer for Mt. Spokane's snowboard program and a divisional staff member for the American Association of Snowboard Instructors. "Plus he has put in a lot of time himself just trying things he sees others do on a snowboard."
Favorite Runs: Old Northwest, Lamonga.
Loves skiing/snowboarding because: "I love the freedom of being able to ride anywhere and keep up with everyone else."
Most memorable day on the mountain: "The day I learned to ride the rainbow rail while riding with my mom last season at Mt. Spokane. I finally got to try the rainbow rail and I rode it on my first try without falling."
Typical day on the mountain: "I get to go ride where I want. The lifties know me, and I have friends all over the hill. So I can go a lot of places and ride some lifts alone."
Greatest accomplishment so far: "Learning to tail grab."
Future Ambition: "To go to as many mountains as I can. To become a snowboard bum."
Ski Advice: "Have fun and be safe. Take a lesson and come play outside with us."
Jaxson, front row on left, stands on his board next to his dad, Mike Hamm, wearing a turquoise instructor jacket, along with his dad's snowboarders buddies. Back row (left to right): Ryan Desmond, Shawn Semb, and Dustin Semb; and (kneeling, bottom-right) Doug Wakefield. // Jaxson Hamm riding chair 1 at Mt. Spokane [above right photo]. // All photos courtesy of Mike Hamm.
Meet the other Little Rippers featured in the Nov.-Dec. 2021 issue Family Winter Sports Guide.
Read more stories from the Family Winter Sports Guide 2021.