Northwest winters are breathtakingly beautiful, but they can also be long and cold and induce longings for hibernation. Here's an inspiring list of adventures to help you pack your short days with big fun.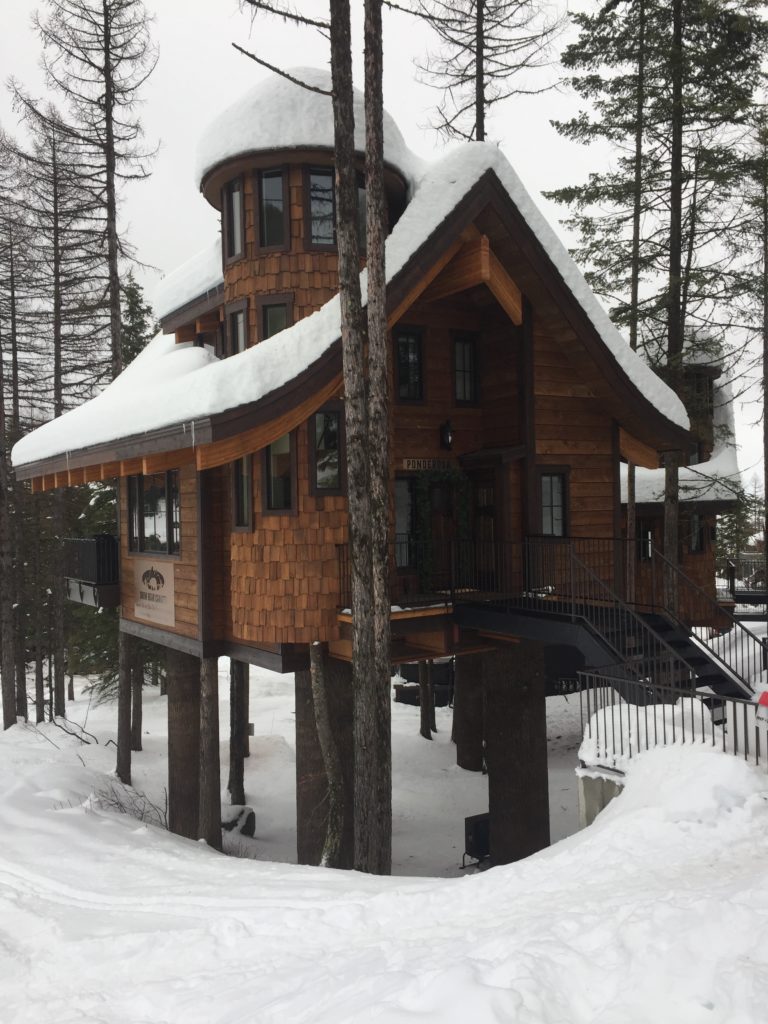 WASHINGTON
1. Ski Bluewood in Dayton, Wash., where the off-piste Vintner's Ridge cat skiing opens expert terrain for only $12/day plus the $45 adult lift ticket. Then experience regional menus, local wine parings, and cooking classes during Walla Walla's February Is For Foodies month.
2. Cross-country ski or snowmobile 5 miles into the U.S. Forest Service nightly cabin rental, Clearwater Big House, near Pomeroy, Wash. Enjoy the quiet spaces on the Umatilla National Forest where elk, bighorn sheep, mule and white-tailed deer, and coyotes amble among the snow-flocked pines and subalpine fir. Dozens of forest service cabins and fire lookouts are available to rent in the Northwest for a reasonable nightly fee.
3. Visit Bavaria without leaving Washington at the Leavenworth Nutcracker Museum and explore different ways to crack a nut. Kids can join a nutcracker hunt while discovering the importance of nuts throughout human history in the Bavarian-style village of the Cascade Range, just 2 miles from Leavenworth Ski Hill's two rope tows, Nordic jump hill, tubing slope, and lovely log lodge.
4. Ski with the dog on some of Methow Trails' 40 kilometers of dog-friendly Nordic trails such as Grizzly Way, Rendezvous, and Big Valley. Dogs need a $10 daily ticket or $50 season pass to help upkeep the grooming while humans' trail fees range according to age.
5. Take an outdoor adventure class with REI Spokane, like Avalanche Awareness and Avalanche Fundamentals at the Spokane store; or, try the Wilderness First Aid at Selkirk Lodge at Mt. Spokane State Park, where—like many recreation outlets—a Sno-Park Permit is required.
6. Bring the ice skates to downtown Spokane's Riverfront Park Numerica Ice Ribbon, a 650-foot iced path accompanied by fire pits and hot cocoa from SkyRibbon Café. Skate rentals available for $4.95.
7. Explore the channeled scablands of the 18,000-acre Turnbull National Wildlife Refuge, which provides winter habitat to waterfowl and mammalian wildlife among the glaciated basalt outcroppings, canyons, pine forests, meadows, and wetlands.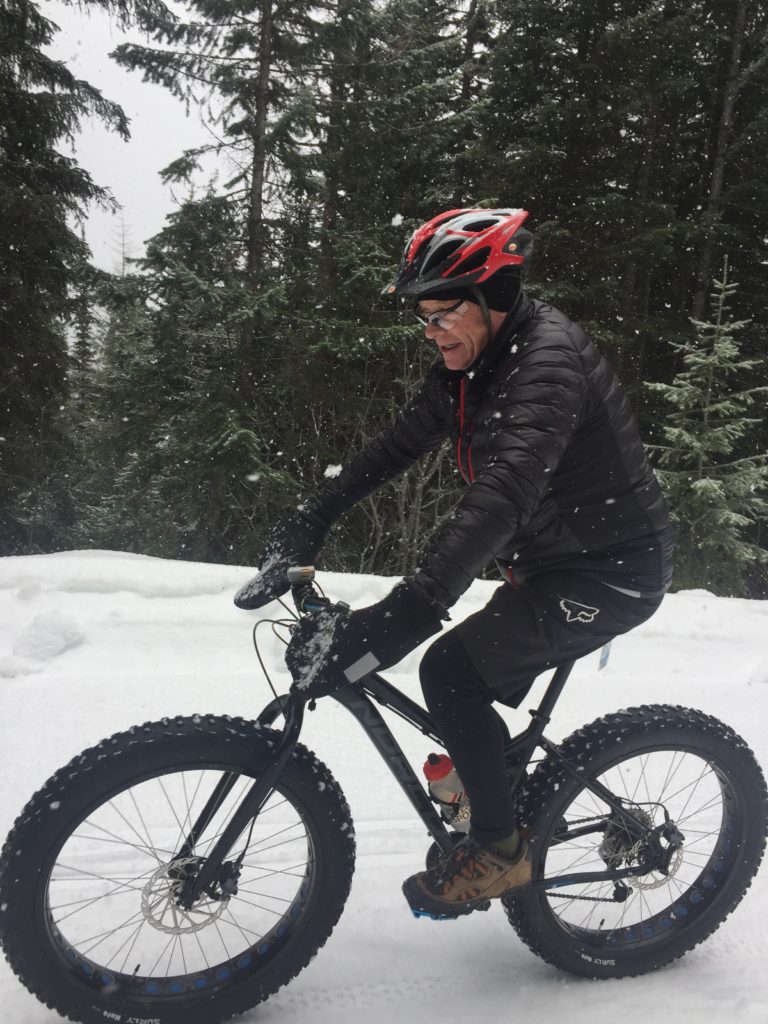 IDAHO
8. Find wonder at Harriman State Park in Idaho, winter home to trumpeter swans on the open water of the Henry's Fork of the Snake River. The park offers excellent birding along the 39 kilometers of groomed cross-country ski, snowshoe, and fat bike trails. Unique lodging in bunkhouse, dorms, cabins, and yurts encourage large groups to stay at the historic 11,000-acre railroad ranch.
9. Fat bike Sandpoint, Idaho's winter trails with a rental from Greasy Fingers Bikes N Repair, where the crew will point out in-town and on-mountain trails.
10. Squeal down 100 yards of downhill sliding aboard an inner tube at Schweitzer Mountain Resort's Hermits Hollow Tubing Center, lit for night tubing and day sliding with a tow back to the hilltop. The winter thriller is for anyone 42 inches or taller.
11. Nordic ski from Ketchum, Idaho's Galena Lodge into Sun Valley on some of the 200 kilometers of superbly groomed trails with the Boulder Mountains glistening above the Big Wood River. Stay at the new Limelight Hotel, which serves the best gluten-free pizza in the Gem State.
12. Go fishing with Go Fish Charters on Lake Pend Oreille for brown cutthroat, lake and rainbow trout, as well as walleye and whitefish. Winter fishing season in Idaho goes through March 31, and you can fly fish on the Clark Fork, St. Joe, St. Maries, and Moyie rivers, as well as the North Fork, Little North Fork, and mainstream Coeur d'Alene rivers.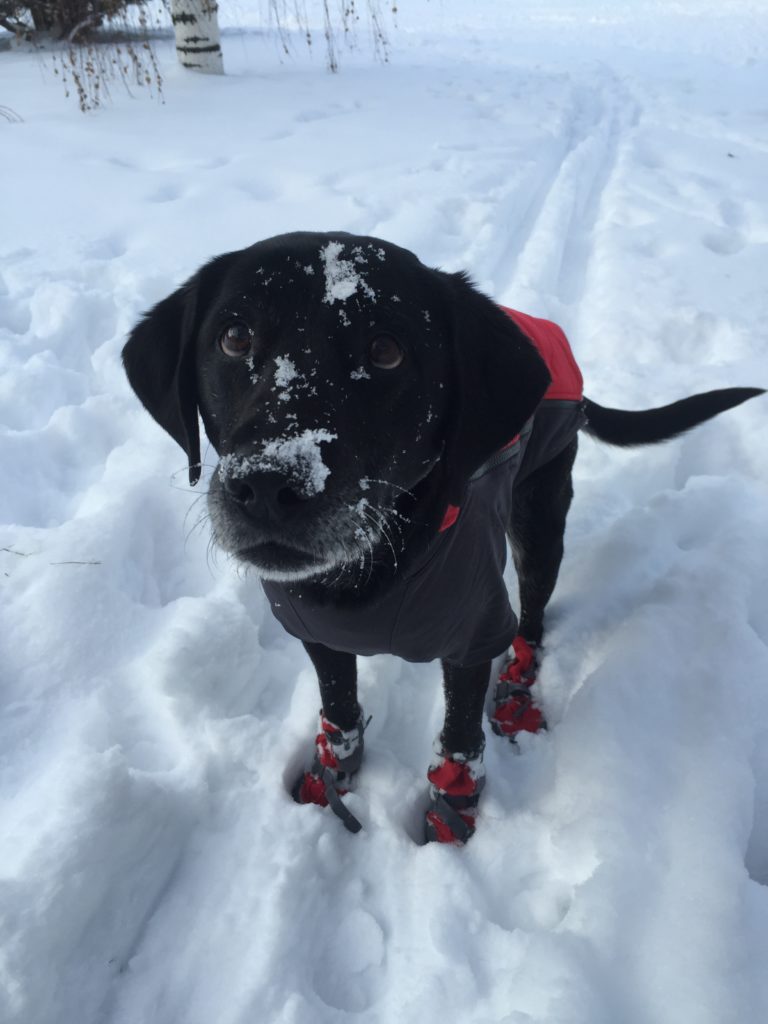 OREGON
13. Cross-country ski at Meacham Divide Nordic Area, located in northeast Oregon. The Blue Mountain Nordic Club maintains a marked, groomed trail system. The primary trail, called Loppet, includes five loops branching off it.
14. Snowshoe or ski tour into the Wallowa Alpine Huts in the Eaglecap Wilderness Area. Amenities include yurts, a wood-fired sauna, and well-equipped kitchen. Snowmobile porter service available.
15. Admire some pups at the Eagle Cap Extreme Sled Dog Race, the only Iditarod and Yukon Quest qualifier in Oregon, on Jan.23-25. The races are the main event, but the vet checks in Joseph are free, open to the public, and provide a good opportunity to meet the mushers and dogs.
MONTANA AND WYOMING
16. Ice climb with Glacier Adventure Guides and learn ice-tool techniques, safety, and fun on crystalline frozen waterfalls. The experts also offer guided cross-country ski and snowshoe tours and winter camping trips in Glacier National Park.
17. Stay in a slope-side luxury tree house at Whitefish Mountain Resort. The Snow Bear Chalets are in one of the three elevated and cozy cabins, each with private hot tub on the deck, full kitchen, and a turret bedroom.
18. Check out Cabin Fever Days in Martin City, Hungry Horse, and Coram, Mont. The event features Barstool Ski Races where entrants fix skis to barstools and attempt to ride down a slope near Glacier National Park every mid-February, benefitting the local volunteer fire department. No training needed.
19. Ice skate Missoula's Glacier Ice Rink where both indoor and outdoor rinks entice skaters to glide the large arena (rental skates are available); or, adventure outside on the Rattlesnake neighborhood's Pineview Park where the local hockey association floods a portion of the park for bring-your-own-skates fun.
20. Visit Yellowstone National Park Lodges and geysers aboard an over-the-snow vehicle from Mammoth, Wyo. to Old Faithful, while the interpreter reveals history and famous thermal features and points out bison, elk, wolves, eagles, and moose.

BRITISH COLUMBIA
21. Gain Avalanche Safety Training at the Golden Alpine Holidays backcountry huts, or enjoy three to seven-day hut trips. Skiers and boarders can helicopter in to the Esplanade Range of the northern Selkirks for guided, catered, or self-guided, alpine-touring hut adventures.
22. Storm watch British-Columbia style, which includes dazzling Pacific storms barreling across the ocean while viewers are seated fireside in one of Vancouver Island's cozy oceanfront resorts such as Nanaimo's Yellow Point Lodge.
23. Howl with the dogs at Candle Creek's Dog Sled Tours at Big White Ski Resort, Mountain Man Dog Sled Adventures at Sun Peaks Resort, or Big Bear Tours of Lumby near Vernon.
24. Snowmobile part or all of the 1850s Gold Rush Trail from Kamloops to Cariboo, Williams Lake, and the historic communities of Wells and Barkerville—a 288-mile route.
25. Soak in B.C.'s famed mineral waters such as Ainsworth Hot Springs, located near Nelson along Kootenay Lake on lands first used by Ktuanxa First Nations peoples. The resort hotel offers access to the hot springs pools and cave.
Jean Arthur writes, skis, hikes, bikes, and laughs from Bozeman. She even has the blisters to prove it, thanks to the new ski boots on her wish list.