By Jon Snyder
The Spokane area was the center of the outdoor education universe not once, but twice in the last year—first for the National Association of Environmental Educators Conference and then in October for the Association of Outdoor Recreation and Education conference. Both were chances for the entire country to see how we do outdoor recreation in the Inland Northwest, and both were big successes.
Success breeds lots of opportunities—and challenges. All sorts of outdoor activities are seeing a surge in popularity. Washington State, which was founded with a population of around 300,000, now has around 7.5 million people and growing. A big part of that growth is folks moving here because they love the outdoors. This creates some interesting storylines for 2020:
Can we make additional progress on climate action, such as further greening our transportation system, to combat climate change that affects everything outdoors?
Will we see new trail efforts, such as the Great American Rail-Trail, which runs through our state, make more connections?
Can the legislature find funding solutions for the Washington Department of Fish and Wildlife, and in turn can that help species from orcas to elk?
Will the Fisk property, on Long Lake, be the next new state park, or will it lose that chance to a park on the westside of the state?
Will growth pressures push more sprawl-on-steroids that eats up open space and drives our natural places, such as Conservation Futures lands, farther and farther away?
Can we make sure that kids from Hillyard to Othello, and everywhere in between, get outdoor experiences so that "no child is left inside"?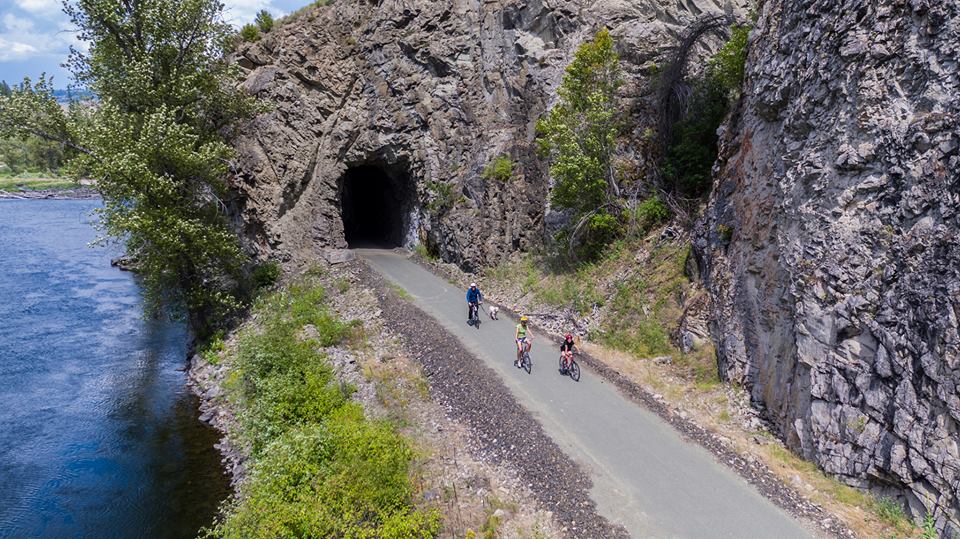 Your storyline for 2020 may differ. It may be more like, can I get my best time in a 10K? Will I finally try that 15-mile hike? Will I be able to teach my 5-year-old kid to ski? Or, how well does this surgically repaired knee actually work?
The great outdoor experiences to be had in Washington State and around the Inland Northwest depend on public land and our public officials taking action for the public good. While you are out doing your thing, whatever thing that may be, remember that there will be some great chances in 2020 to volunteer for outdoor nonprofits, patronize our local outdoor businesses, support public officials who support your outdoor values, and teach the next generation how to recreate responsibly and enjoy our great outdoor heritage.
Jon Snyder launched Out There Monthly in 2004. He is now the Senior Policy Advisor on Outdoor Recreation and Economic Development for Washington Governor Jay Inslee.