Fire up the stoke! Here's what you need to know about deals, upgrades, expansions, and events for all four Ski NW Rockies resorts.
Mid-Week Deals
Every Thursday at Lookout Pass Ski & Recreation Area, bring a friend and buy 2 lift tickets for only $75. And if you're a season pass-holder from a different mountain, you can buy a highly-discounted daily lift ticket Monday-Thursday (holiday periods excluded). Just show your mt. season pass at the ticket window.
Every Monday-Thursday at 49 Degees North (except holiday periods), an all-mountain lift ticket is only $49 for adults, $44 for youth.
At Mt. Spokane Ski & Snowboard Park on Mondays and Tuesdays, from January 2 to February 21, bring a buddy and buy 2 lift-tickets for only $72 (not available on holidays).
Get midweek stay-ski-waterpark package deals at Silver Mountain Resort for any reservations Sundays-Thursdays.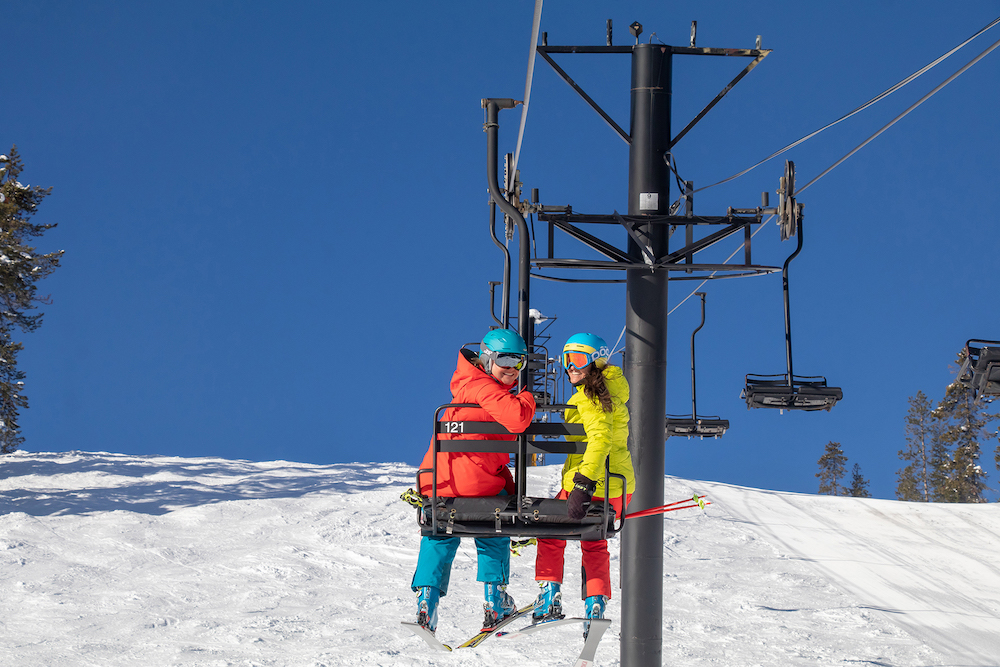 Flex 5 Lesson Package at Silver Mountain
Learn to ski or ride mid-week with Silver's Flex 5 deal—package includes: 5 lift tickets, 5 rentals, and 5 ski or snowboard lessons. Best perk: program "graduates" receive a season pass good for the rest of the 2022-23 season, PLUS they get a 50% discount on a season pass for the 2023-24 season.
Lookout Pass Offers Fully Transferable Season Pass
Ideal for a company to share with employees or an individual to share with friends. Purchase online for $999 by November 18. Pass provides the daily user with one lift ticket.
5-Pack Bundle Deal Returns
Due to popular demand, Mt. Spokane is once again offering 5-pack lift ticket bundles—for sale online starting Nov. 15. $229 for restricted-use bundle (not valid on holidays and peak weekends) or $299 for unrestricted bundle, with no blackout dates. Limited quantities—available thru December while supplies last.
Snowmaking at 49 Degrees North
During summer, staff fine-tuned and prepared 49's snowmaking system (new 2 years ago and expanded last winter), making it ready to use as soon as conditions allow this season.
Night Skiing at Mt. Spokane Ski & Snowboard Park
Starting December 16, the front-side chairlifts keep running after dark, for most Wednesdays-Saturdays. Night tickets (3-9 p.m.) cost only $36 each, all ages. (Any day-ticket holders can stay and keep skiing/riding until closing.)
Improved Webcams
Lookout Pass and 49 Degrees North both upgraded their webcams. Check snow and trail conditions from the comfort of your home, office, or mobile device. (AirFlare app recommended for safer viewing of Lookout Pass trail cam live-stream.)
Midway Snack Shack
Jackass Snack Shack, a newly renovated food and beverage outlet at Silver Mountain's Midway Chair 4, will open this season—and includes a restroom! Old-timers may recall this location as the original ski lodge when the mountain was still named Jackass Ski Bowl.
Lodge Upgrades
At Mt. Spokane, Lodge 2 has a remodeled kitchen and food service area, which improves the guest experience. Lodge 1 is still undergoing renovation for an improved indoor space and expanded outdoor patio area. Look for more food-service offerings, greater variety, and meal specials throughout the season.
At Silver Mountain Resort, the Mountain House was spiffed up with new carpet and paint.
Lookout Pass lodge upgrades include a new entryway and new deck with wider stairs, located between the food service and rental/ski school area, that improves access to the lodge and slopes.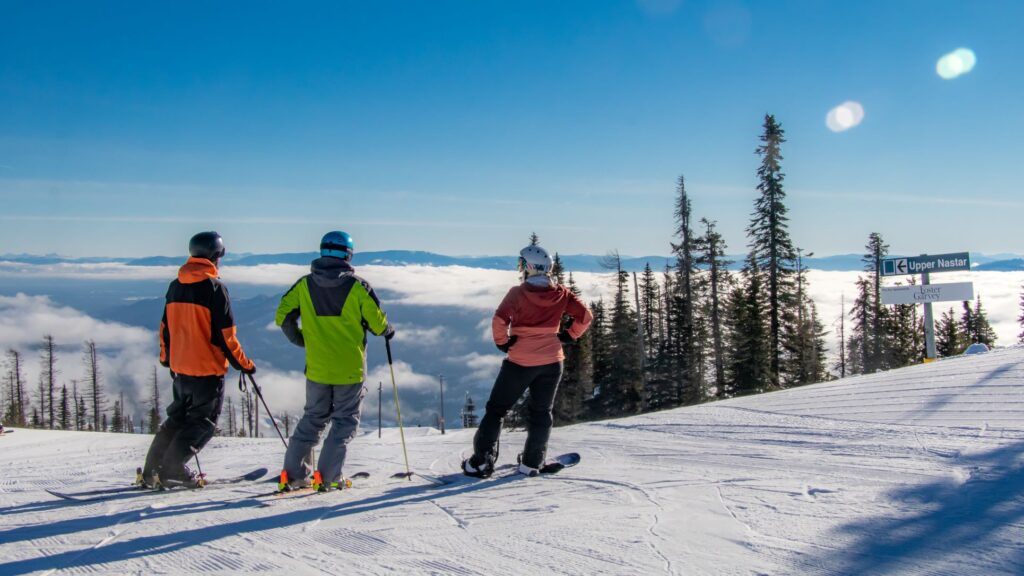 More Parking
A new 2.5-acre parking lot was added at the base of 49 Degrees North. Shuttle service to and from the lodge will be available during weekends and holidays.
At Lookout Pass, parking space was added to the lower lot (below chair 1, along I-90) and to the Montana side of the maintenance building.
New Eagle Peak Quad Chair & Terrain at Lookout Pass
The newest quad chair—nearly a mile-long ride—has 152 chairs to transport up to 1,500 skiers and snowboarders every hour to Eagle Peak Summit, where there is also a new Ski Patrol Shack. Enjoy 14 new named runs and a new 500 skiable acres. (Learn more.)
New Runs—Longer Runs
At Silver Mountain, inbound terrain was expanded off chair 2, with a new run that's naturally gladed and known to hold powder, according to Marketing Director Gus Colburn.
49 Degrees North extended three of its newest runs from last season. "Alpine Steel, Gunslinger, and Tin Star now extend all the way up to Silver Ridge," says Ursula Bakken, 49's interim marketing director. "In addition, the lower portions of all of those runs—along with Lower Hole in the Wall and Lower Carpet Bagger—have seen heavy clean-up and debris removal, allowing us to open them earlier and with fewer obstacles."
New Groomers
Silver Mountain added a new cat-groomer to its fleet. They also used a D6 Cat for summer brush-cutting to allow more terrain to open earlier in the season.
Mt. Spokane welcomed a brand-new Pistenbully100 Snow cat, dedicated to improving the freestyle terrain park.
A new maintenance shop at 49 Degrees North will help staff work on snowcats, heavy equipment, vehicles, and lift components—improving mountain ops overall.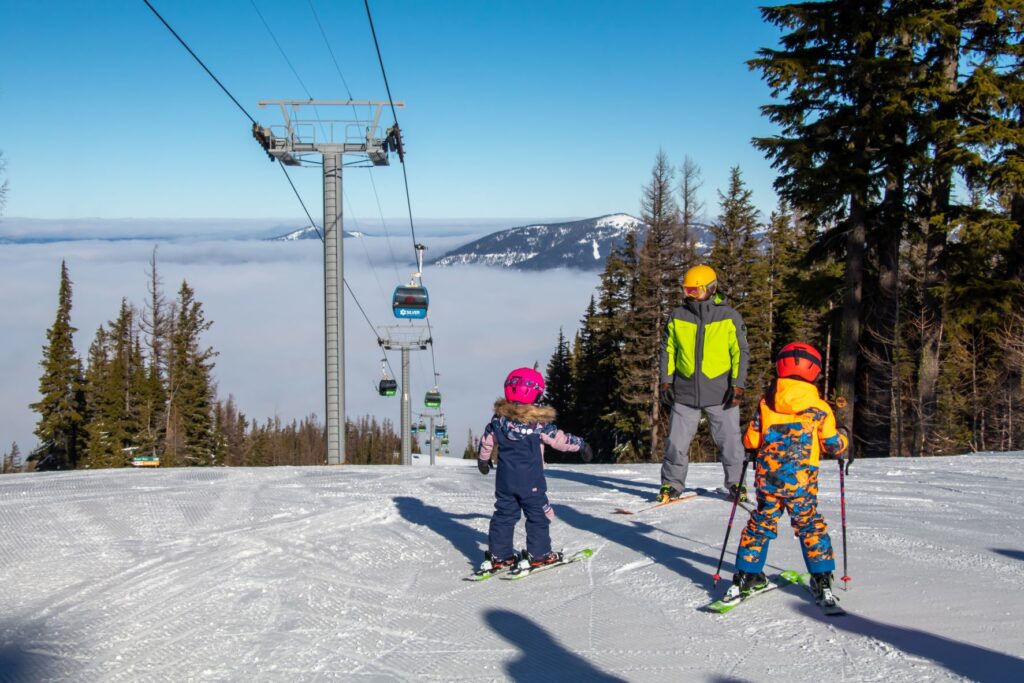 More Rental Gear At 49 Degrees North
49 Degrees North rental shop has improved and increased its inventory. Look for new Rossignol skis and snowboards; new Burton snowboards especially for the littlest rippers; and a new fleet of Rossignol high-performance demo skis and snowboards as well as locally-made Sneva MFG skis.
Better Bunny Hill
Lookout Pass improved its Beginner Slope and Learning Hill. After adding tons of dirt, staff "regraded and contoured the slope to provide a longer, more consistent learning pitch and overall better learning experience for first-time skiers, snowboarders and those beginners working to improve their turns," says Lookout Marketing Director Matt Sawyer.
New Lesson Programs at 49 Degrees North
New this season are Intro to Free Style and Park Skills and Junior Instructor programs. The popular Women's Clinics are now on Sunday afternoons to make them more accessible.
MSSRT Ski & Boarder Cross Competition at Mt. Spokane
Mt. Spokane Ski & Snowboard Park and Mt. Spokane Ski Race Team (MSSRT) have partnered to host a variety of ski races this season, including the first-ever MSSRT Ski & Boarder Cross Competition on February 4-5, 2023.
Daycare At 49 Degrees North
Offered again for the 2022-23 season, 49's daycare is open during weekends and holidays for children ages 2-6 (reservations recommended).
More Ladies Days at Mt. Spokane
Popular women-only lesson program at Mt. Spokane with two dates this winter, February 10 and March 10, 2023.
Nordic Area Improvements
49 Degrees North's Nordic Center Yurt has a brand-new deck to welcome guests for Nordic skiing as well as fat biking and snowshoeing. Yurt will be open and staffed Fridays through Sundays, and the majority of holiday periods.
Mt. Spokane Apres-Ski & Swag
Foggy Bottom Bar will offer more selections from Spokane-area breweries, and host live music on Friday nights and select weekends. Mt. Spokane also expanded its selection of hats, beanies, hoodies, and other swag for fans of the 'Kan.
New Mt. Spokane Corporate Pass
Businesses and organizations can now take advantage of a new transferable and flexible season pass, issued in the name of a business or group. A Corporate Pass is good for one person each day of the winter 2022-23 season, which can be shared among employees and/or clients (who don't already have a Mt. Spokane season pass).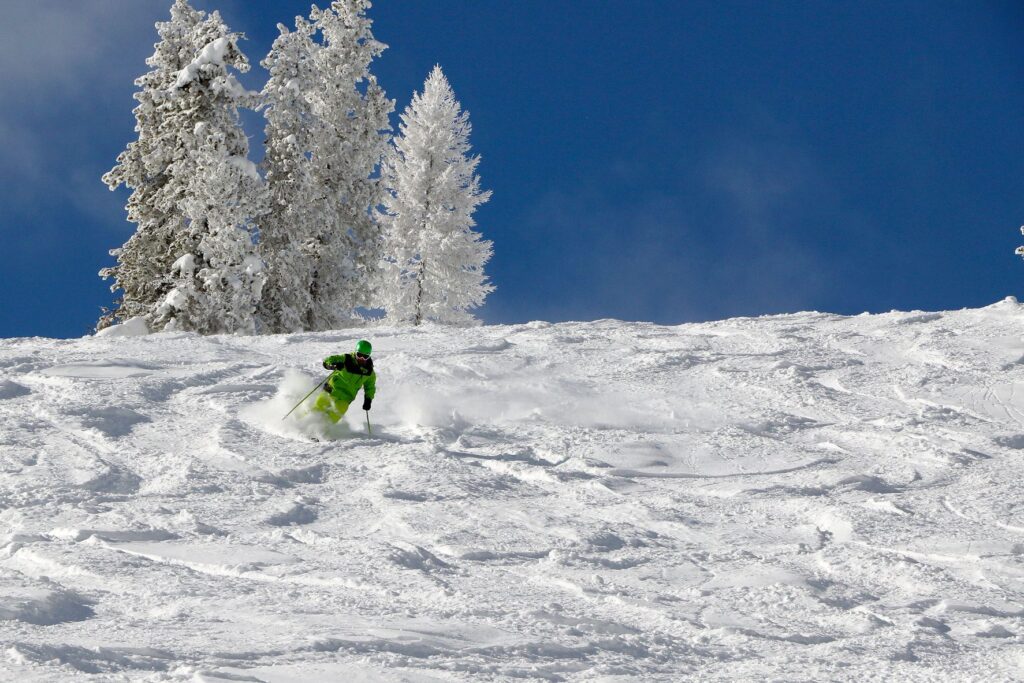 Pass costs $1,299 and includes 10 additional (free) daily lift tickets to be used in conjunction with the passholder, plus 50% off any additional lift tickets, up to 6 discounted tickets per day (no blackout dates).
Freedom Pass & Group Discounts at Mt. Spokane
A new benefit for season passholders is the Freedom Pass, which includes 3 free visits to any of the 19 partner mountains (with no blackout dates), plus 7 additional partner mountains with varying ski benefits. Expansive group discounts are available for high-school and college recreation groups, church and homeschool programs, and other organizations.
Free Ski School—Longer Sessions
Free Ski School at Lookout Pass, which begins in January 2023, has expanded its program options—complete details at skilookout.com/famous-free-ski-school.
Upcoming Events
Daily operations begin at Silver Mountain: Thursday, Dec. 15. (See events calendar for more details.)
Night skiing begins at Mt. Spokane: Friday, Dec. 16. Open 9 a.m.-9 p.m., Wednesdays-Saturdays. (See operations and events calendar.)
SheJumps + 49 North Film Showing: Dec 17, fundraiser & social event at the Chewelah Arts Center. (See events calendar for more details.)
Women's Clinic Series at 49 Degrees North: Series dates include Dec.18, Jan. 29, Feb. 12; 2-hour group lesson, 1-3 pm.
Daily operations begin at Mt. Spokane: Monday, Dec. 19. Open 9 a.m.-4 p.m. Sundays, Mondays, and Tuesdays.
Youth Freestyle Ski/Snowboard Camp at 49 Degrees North: Dec 23, 12 p.m.-3 p.m. for ages 10-15.
Holiday events at Lookout Pass: Dress like Santa on Dec. 22 to ski/ride for only $20/ticket. Revenue goes towards buying Christmas gifts for local children in need; Open Christmas Day, 10 a.m.-4 p.m. with discounted tickets and a special Christmas Day Luncheon, 11 a.m.-2 p.m.; New Year's Eve Torchlight Parade, Dec. 31. (See events calendar for more details.)
Gone to the Dogs & Skijor Day at 49 Degrees North: Dec. 30, dogs allowed on Nordic ski area's lower trail system all day, when accompanied by their human with a pass. (Additional event dates in 2023; see events calendar for more details.)
Jackass Day at Silver Mountain: Jan. 12, 2023. Annual tradition celebrating the ski area's history. Wear vintage ski gear and buy retro-priced lift tickets for only $19/person.