We are so lucky here in the Inland NW to live close to so many amazing snowy mountains, including world-class skiing a few hours north of Spokane in British Columbia, Canada! If you haven't ever skied RED Mountain Resort in Rossland, BC, you'll want to watch this little video to see what you've been missing.
If you've been making annual pilgrimages up to RED for years, well, then, you already know but will still want to watch as a reminder since it's been a while. Time to get stoked now that Canadian border restrictions have lifted, and the dollar exchange rate is exceptionally favorable for U.S. dollars right now.
The best part about this short RED Mountain ski video? It's all true and will inspire you to point your boards north toward The Good Life in Rossland. The terrain at RED is huge (5 peaks, 3 of them with 270-360-degree descents), the snow is reliably light and deep, lift lines are pretty much non-existent, and the locals are of the genuine and friendly variety you'll want to share some poutine and a jug of beer with at Rafters at the end of the day!
RED Mountain Sweepstakes Alert!
Now that you've been initiated into The Good Life and are sufficiently psyched, enter right here to win an epic RED ski getaway that includes a four-night slopeside condo stay with a private hot tub and 3 days of skiing for 2 people!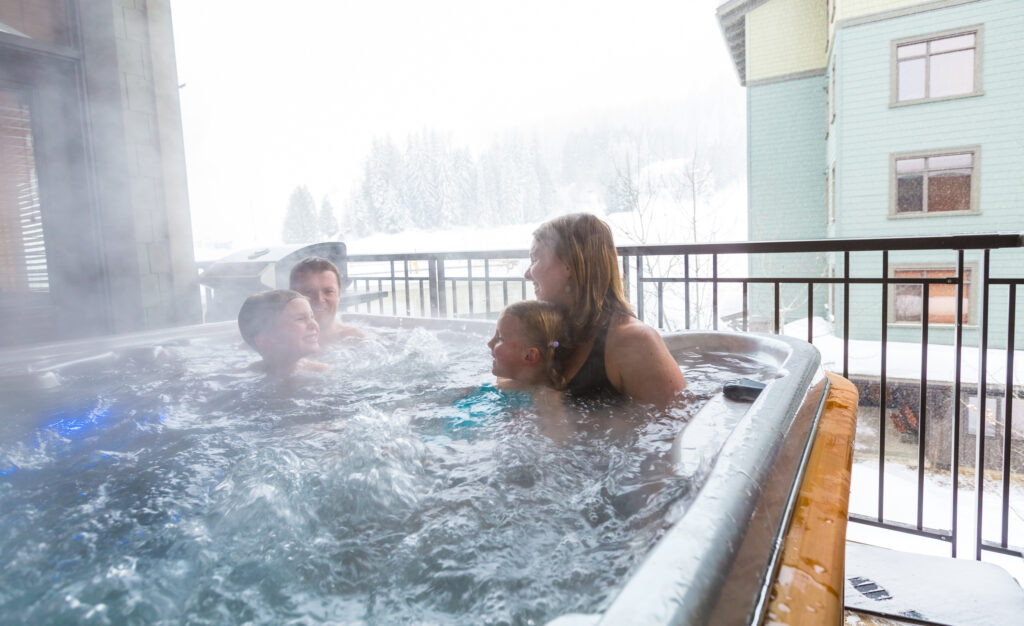 What Makes RED Stand Out
We have a ton of choices for skiing and snowboarding here in our little corner of the Northwest, from smaller community-feel ski hills to expansive, world-class resorts. RED offers the best of both worlds: huge terrain (the top 10 largest in North America) with plenty of lift options that keeps people moving instead of standing in lines plus a laid-back, authentic small mountain town vibe that you typically only find at much smaller resorts.
With just a five-minute drive between the historic mining town of Rossland that has its own unique and friendly mountain town culture and RED, it's no wonder Rossland was voted Canada's #1 ski town two years in a row by USA Today!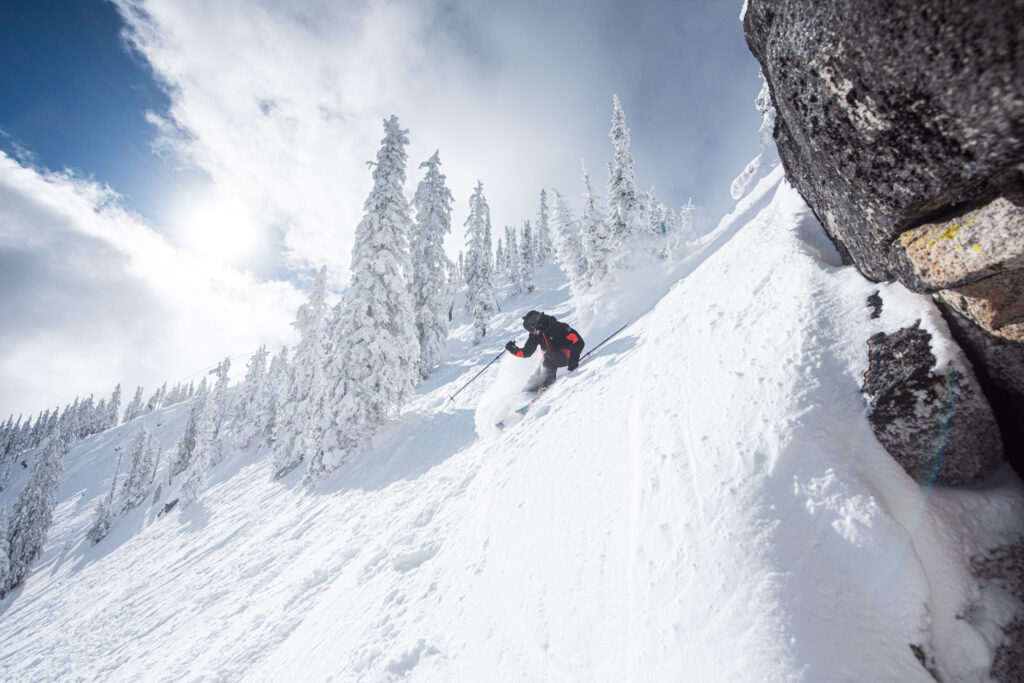 With a wide range of lodging options, from hostels and the new mid-mountain Constella Cabins to slope-side condos and boutique hotel rooms at the Josie, there's a ski-and-stay lodging option for just about every budget and comfort-level preference.
The current exchange rate means Americans automatically get 25-30% off already affordable lift ticket and lodging deals (as low as $85 USD for a lift ticket!). Don't take our word for it, start exploring now and find your own version of The Good Life at RED this winter!
[Feature photo: Dick Huey, courtesy of Red Mountain Resort]
SPONSORED POST
Find more stories about RED Mountain in the OTO archives.