It's that time to look at expert predictions and expectations for winter weather in the Inland Northwest for the 2022-2023 ski/snowboard season.
Not to be a Debbie Downer, but for the last two seasons, the weather gurus predicted a weak to moderate La Niña pattern, which typically results in above-average precipitation combined with below average temperatures in our area; this should have resulted in a ton of snow.
While we did experience decent back-to-back seasons here in the PNW, neither was what I would classify as epic, or even above average. I don't know about you, but is sure seemed like I spent a ton of time on the groomers, and my powder boards rarely left the garage. According to the experts, this season looks to be a little different—in a good way.
According to the National Oceanic and Atmospheric Administration's (NOAA) Climate Prediction Center, a strong La Niña pattern is currently present and is favored to continue through the Northern Hemisphere's 2022/2023 winter, with a 91 percent chance from September to December.
Chances decrease to 54 percent from January to March 2023, but the fact remains that this will be the third consecutive year that we have experienced a La Niña weather pattern.
If this proves to be true, it will be the first "triple dip" La Niña of this century. "It is exceptional to have three consecutive years with a La Niña event, and its cooling influence is temporarily slowing the rise of global temperatures," says the World Meteorological Organization's Secretary-General Petteri Taalas.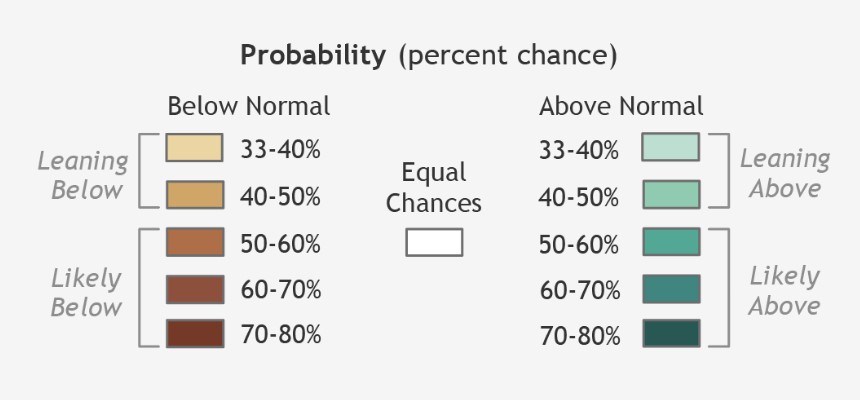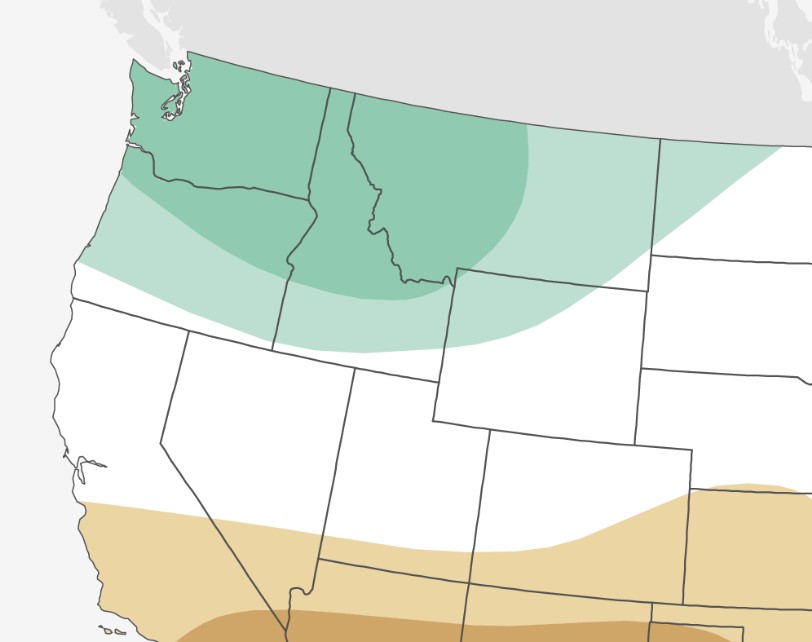 Meteorologists at the National Weather Service (NWS) in Seattle agree that this is an extremely rare occurrence and has only happened twice since meteorological records began to be collected in the late 1940s, those being the periods from 1973-1976, and 1998-2001.
So, what does this mean for us? "The northeast portion of Washington is forecast to see above average precipitation," says NWS meteorologist Mathew Cullen. Sounds good Matt, please ensure this happens.
The good folks from the Farmers' Almanac are projecting a PNW winter with "brisk temperatures, and normal precipitation," but this region butts right up against what they describe as a "hibernation zone that is glacial and snow-filled" to the east. Hopefully some of that spills over into our area and brings some cold, white goodness.
Not to be outdone, the ever-optimistic crew over at Powderchasers.com released their forecast, which notes that, given the extremely high chances for a robust La Niña event, the PNW appears to be more favorable to experience strong storms and moisture. "All things considered, things are shaping up to be quite favorable for the Western US . . . and the most snow-sure areas will be found in the Pacific Northwest." Works for me. Make it so.
If this "triple dip" La Niña pans out as forecasted, we could be in for a ripper of a winter. So get your powder boards waxed, do your snow dances, and cross your fingers. Hopefully third time's a charm.

Brad Northrup spent over a decade working in the ski industry and has been a long-time Out There contributor.
Read more stories in the Out There Snow 2022-23 special section or find more skiing/snowboarding stories in the OTO archives.