You don't want to drive all over town trying to shop as local as possible for everyone on your gift list. This year's Inland NW Holiday Gift Guide, featuring ideas from many Out There advertisers and other small businesses, will make shopping local easier.
Biking
Support your local bike shop and find gifts to get the ones you love out biking more. Here are a few ideas from some Spokane and North Idaho shops, but you can likely find these or other similar bike gift ideas at bike shops around the Inland Northwest.
Specialized Air Tool Sport Floor Pump
This economical, all-metal bike tire pump comes with all of the essentials for easy inflation and an accurate reading. The "SwitchHitter" head automatically switches between Schrader and Presta valves, and replacement parts are available to keep it pumping strong for years. ($50 at Wheel Sport.)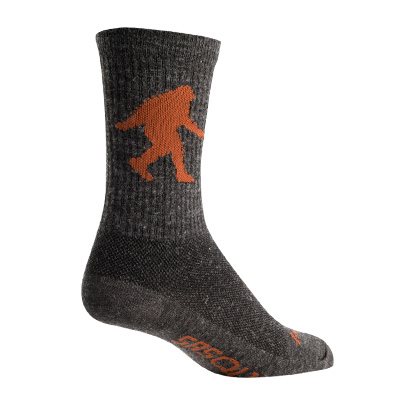 Specialized Deep Winter Merino Tall Sock
Made for the coldest deep winter riding with a warm blend of polyester and merino wool, this sock offers exceptional warmth and odor protection. Special stitching creates exceptional heat retention and moisture wicking with a calf-height length. ($25 at Wheel Sport.)
Cateye Padrone Bike Computer
From the fast-cruising mountain biker to cyclists with vision challenges, the Padrone has a large display screen that's easy to read on the fly and set up, which means more time biking and less time fiddling with technology.
It covers the most-desired feature bases too: current, average and max speed; trip distance; total distance; elapsed time; a clock; stopwatch; and more. ($55 at Mountain View Cyclery, Hayden, Idaho.)
Specialized Flux 1250 Headlight
The newest, top-of-the-line Flux headlight still comes with an optimal beam pattern, many mounting options, and rugged construction, but builds on the 1200 by increasing lumens and runtime and adding helmet and camera-style mounts. ($140 at Wheel Sport in Spokane, WA, or Two Wheeler & Ski Dealer in Hayden, ID.)
Dimension Suspension Seatpost
This inexpensive upgrade for a hardtail or ebike will give welcome under-seat suspension to any rider. ($40 at Mountain View Cyclery.)
Stocking Stuffers for Cyclists
These stocking stuffers in the $12-$21 price range are recommended by Mountain View Cyclery in Hayden, Idaho, as a welcome addition to any cyclist's sock come Christmas morning: Muc-off tubeless sealant, Dumonde tech chain lube, Chamois Butt'r, Planet Bike CO2 inflators, misc. energy foods (instead of candy).
Specialized Demo Pro Pants
These downhill-rated mountain bike pants are stretchy, water-repellent, highly breathable, and tough enough to take repeated wipeouts. They are also plenty baggy for layering body armor and pads or a warmer layer for all-year riding. ($130.00 at Two Wheeler & Ski Dealer.)
Endura Singletrack Fleece Jersey
A great fall and spring riding jersey option or to be used as a mid-layer on winter rides. The grid-backed fleece balances insulation and breathability, keeping riders warm and sweat-free for the duration of a ride. ($89.99 at North Division Bicycle.)
Niterider Lumina 1200 Headlight
All the light a rider needs (1,200 lumens) at a price you can afford. This popular headlight is USB rechargeable and lightweight (172 grams), making helmet mounting an option as well as bar mounting. ($100 on sale at North Division Bicycle.)
45NRTH Nokken Glove
These riding gloves cut the chill out of the cooler weather of shoulder-season rides while still allowing plenty of hand and finger movement without bulky insulation.
Soft, grippy suede on the palm improves control and durability while wind-and-water-resistant soft shell fabric on the forehand adds warmth and comfort. ($65 at North Division Bicycle.)
Smith Outlier 2 Sunglasses
Based on Smith's bestselling Outlier frame, this version uses bio-based material as well as no-slip nose pads and temple touches for lightweight, 100 percent UV protection sunglasses that stay in place.
Available in two lens options, crystal-clear Carbonic and color-boosting ChromaPop. The latter lens offers a smudge-and-moisture-resistant coating and an anti-reflective coating that improves clarity and reduces eye strain. ($179 at Shred Sports.)
SockGuy Wool Sasquatch Socks
Shrink-resistant and itch-free, these cool Northwest cryptid icon socks keep feet dry and warm in all weather conditions with excellent wicking and durability thanks to a wool blend that's five times stronger than Merino wool alone. ($15.95 at The Bike Hub.)
DeFeet Duraglove ET Wool Gloves
These gloves have multi-season, multi-use application for road or MTB riding, running, hiking, and other outdoor sports. Use smartphones and other touch-enabled devices. Durable Cordura Nylon for extra abrasion resistance. ($29.99 at The Bike Hub.)
Food & Drink
Baratza Encore Coffee Grinder
The perfect gift for anyone who would appreciate stepping up their coffee brewing game with a quality grinder. The Baratza Encore features conical burrs and 40 grind adjustments that provide the perfect grind size for any brewing method. ($170 at DOMA Coffee Roasters in Post Falls, Idaho.)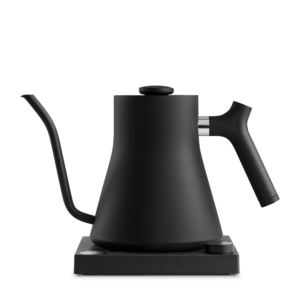 Fellow EKG Electric Kettle
This beautiful, electric pour-over kettle for coffee lovers has features to match its looks, including a single-degree temperature choice and a precision pour spout with a counter-balanced handle.
This kettle will heat water to an exact temperature and hold it there for up to one hour. ($165 at DOMA Coffee Roasters in Post Falls.)
Christmas Morning Blend 2022
This Christmas coffee highlights flavors of rich cocoa and cozy spices with its blend of beans from Colombia, Guatemala, and Sumatra. Inspired by the feeling of waking up on Christmas morning knowing that you get to spend the day celebrating. ($17 at ROAM coffee shops in Medical Lake or North Spokane.)
Paperless Paper Towels
These absorbent, washable, 100 percent flannel paper towels are handmade in Spokane. Beautiful pattern choices will complement any kitchen. Gift for a more sustainable option than disposable paper towels, which often come from logging wild forests. Prices vary. Order online at Spokane-Made.com.
Christmas Tin Camping Style Mug
A 17-oz. metal mug with enamel coating and rolled rim for easy coffee sipping. Each one features an exclusive 2022 Roam Christmas design. ($15 at ROAM coffee shops in Medical Lake or North Spokane.)
Water Sports
Carefree Boat Club
The Carefree Boat Club of North Idaho offers members unlimited access to a variety of quality boats. With 95+ locations, members can visit and enjoy boats nationwide. A great gift for the whole family. Details at Northidaho.carefreeboats.com or call 208-929-8617.
NRS Green Knife
The compact, convenient NRS Green Knife folds up to fit in your life jacket, shirt, paddling top or pants pocket, and stays put with a spring clip.
A tough, all-purpose boating and camping knife that opens with one hand and holds a clean edge. The 2 1/8″ blunt-tip, stainless steel locking blade is big enough for nearly any task. ($39.95 at NRS headquarters in Moscow, Idaho, or online.)
Aquapac Waterproof Phone Case
Phone protection from water, dirt, dust, and sand that still lets a person talk, listen, and operate controls right through the case. Made from 100 percent recyclable polyurethane, it's thinner and stays flexible when it's cold, making it easier to operate equipment inside the case.
The patented lever closure system makes the case waterproof down to 30 feet, and the case should float with a phone inside. ($34.95 at NRS headquarters in Moscow, Idaho, or online.)
NRS Women's Silkweight Hoodie Dress
Ultralight and breezy, like a sarong, but better. This stylish river dress combines breathable comfort and advanced sun protection.
Made from 100 percent recycled material, the technical fabric enhances the body's natural cooling process by wicking excess moisture and drying quickly while also providing UPF 50+ sun protection. ($74.95 at NRS headquarters in Moscow, Idaho, or online.)
Kavu Women's Girl Party Shirt
This shirt is the ultimate women's river shirt: paddle in it, party in it, live in it on the beach. This classic button-up is 100 percent organic cotton with a men's shirt cut for roomy comfort. ($50 at NRS headquarters in Moscow, Idaho, or online.)
Books, Art, & Unique Gifts
Crystals, Pendants, Gemstones, and Jewelry at My Crystal Stop
My Crystal Stop hashundreds of pendants from local artists and around the world plus amethyst displays, crystals, jewelry, and more. For a unique gift, try a Crystal Mystery Box with a mix of rocks, crystals, minerals, and other cool stuff (between five and 25 items per box, starting at $29).
Shop at the store at 12120 N Market Street on the northside of Spokane or at mycrystalstop.com.
Books from Auntie's Bookstore
Auntie's Bookstore — in downtown Spokane next to Uncle's Games, Puzzles, & More –– has a huge selection of new and used books for all reading interests, including a large children's book selection. A few recommended books for outdoor lovers:
The Bears Ears: A Human History of America's Most Endangered Wilderness, by acclaimed adventure writer David Roberts. This book, a mix of personal memoir and archival research, is a personal and historical exploration of the Bears Ears country of southeast Utah and the fight to save a national monument ($18.95).
Braiding Sweetgrass by Robin Wall Kimmerer. In this New York Times Bestseller, Kimmerer, a botanist and member of the Citizen Potawatomi Nation, brings her two lenses of knowledge together to show how other living beings we share this planet with offer us gifts and lessons, even if we've forgotten how to hear their voices ($20).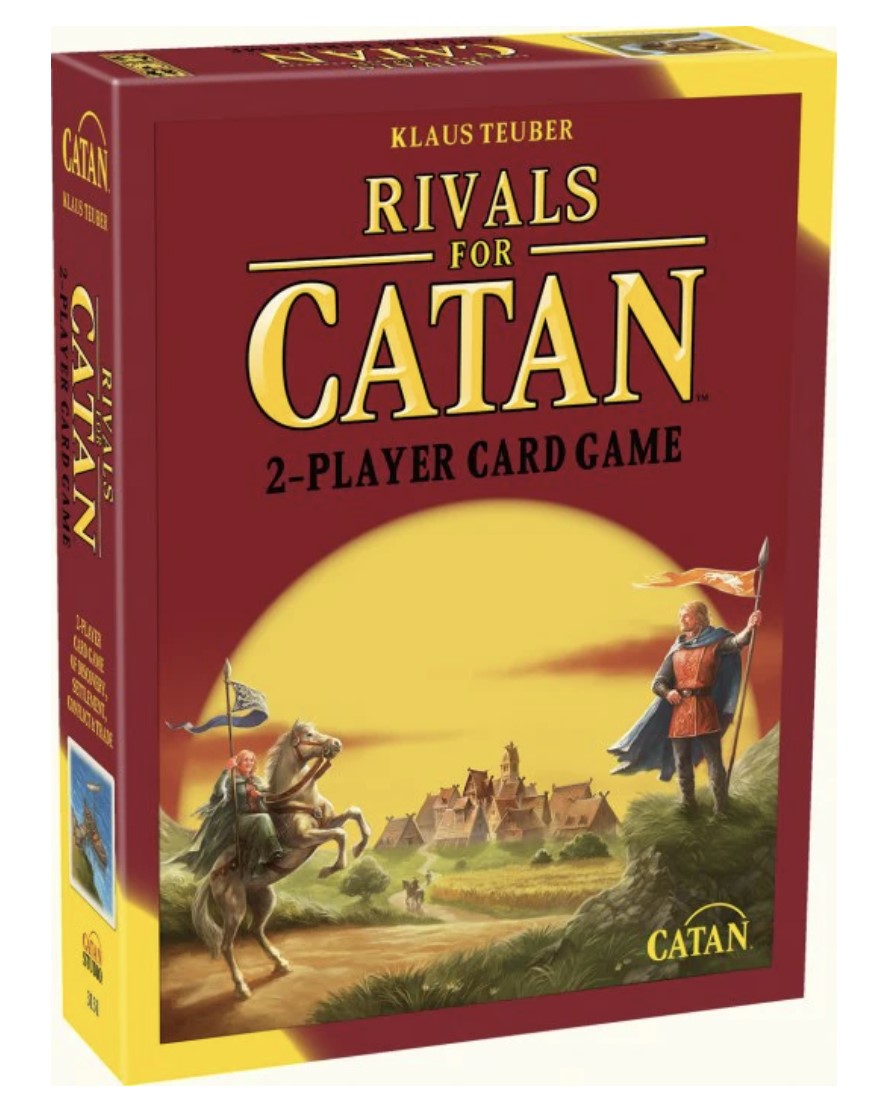 Kizuri Fair-Trade Gifts from around the World
Located on Main Street on downtown Spokane's east end, Kizuri is a treasure-trove of fair-trade gifts from over 40 countries around the world, including unique items for just about any person and any occasion. Here are a few favorites for the holidays.
Recycled Silk Placemats: These beautiful placemats are hand-woven from recycled silk sari material on a strong cotton backing. Bright, beautiful, and sturdy, these will last for years and work well on a table or to brighten up a dresser ($11.50).
Botanical Triangle Earrings: These beautiful "eco-resin" earrings are made by artisans from the central mountainous Andean region in Colombia. The resins are made from waste products created in other industries, like discarded pine bark stripped at lumber mills, and then dotted with beautiful, real florals and leaves. Ear wires are 24k gold-plated ($42).
Tibetan Flower Journal: A beautiful, 100-page journal with handmade Lokta paper, an environmentally-friendly, tree-free paper made from the bark of the regenerating Daphne bush. The cover features a traditional Tibetan floral design. This Tibetan-made journal is great for gardeners, frequent writers, or for a guest book or personalized photo album ($22).
Bike Bookends: Give the cyclist in your life these unique bookends made of hand-painted, recycled iron. Handmade in Moradabad, India, these bookends will turn a stack of books into an organized expression of love for the outdoors ($36).
Animal Print Beaded Earrings: A love of animals finds expression with these fun, beaded earrings. Made with glass seed beads and gold-plated French ear wires, these beauties are handmade in Guatemala ($32).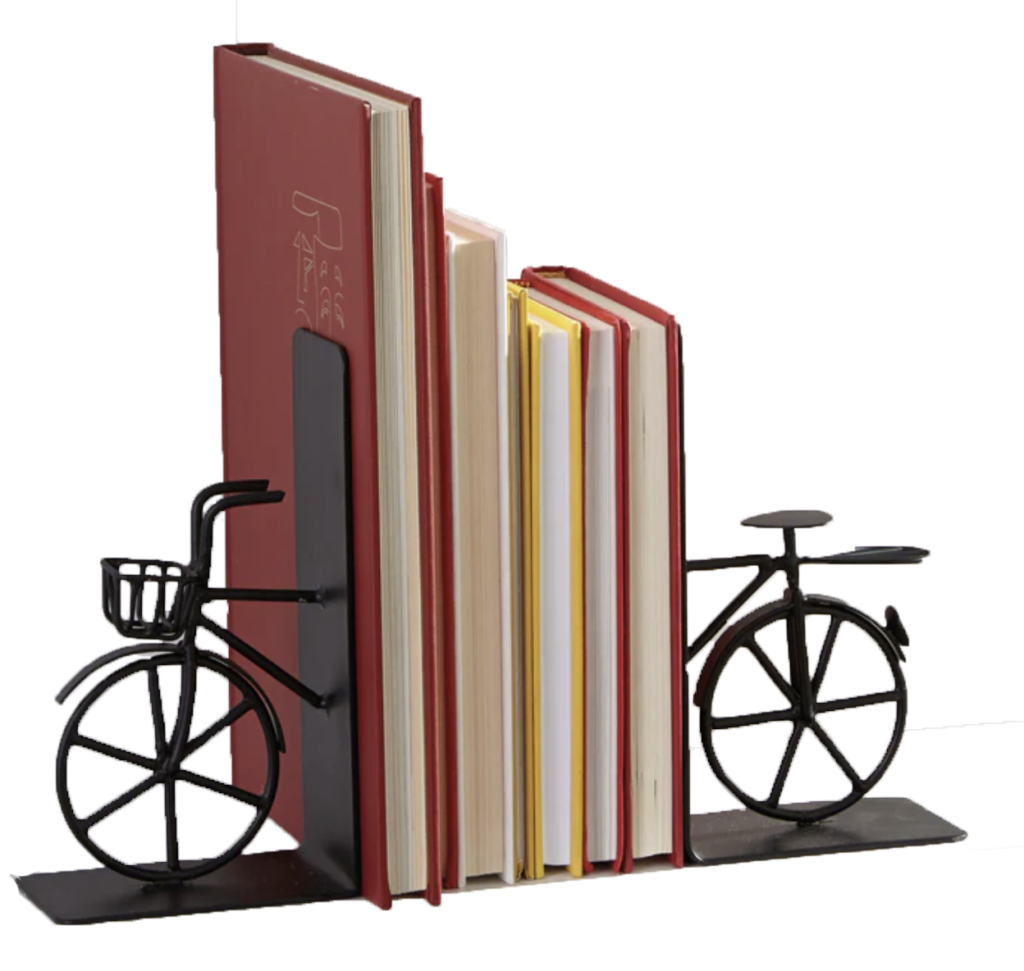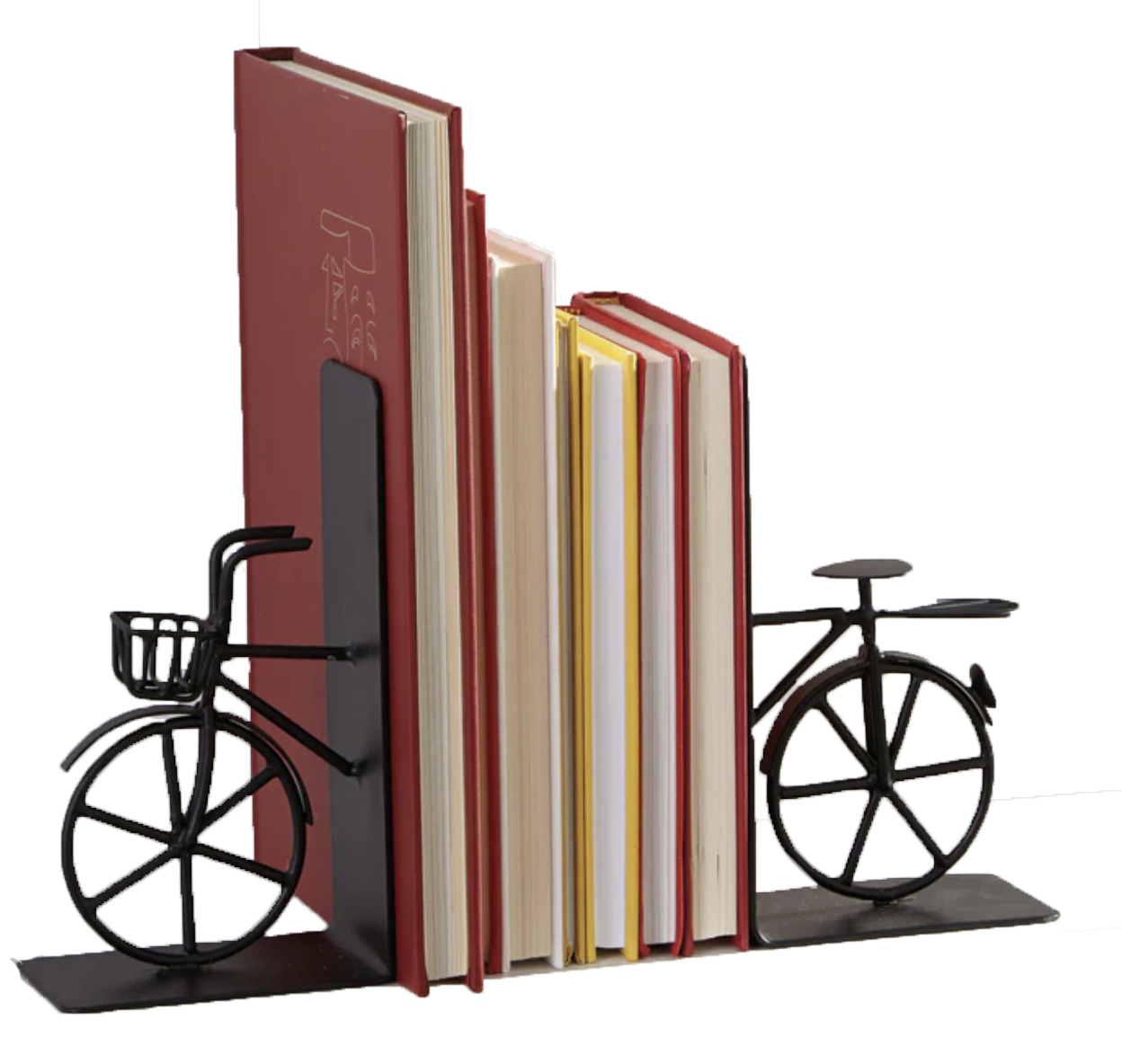 Merlyn's Comics, Games, & Books
Merlyn's is an iconic downtown Spokane shop full of unique gift ideas, including board games, graphic novels, comics, Magic The Gathering cards, and more.
One of the many recommended board games Merlyn's carries is CATAN, a modern classic that is available worldwide in over 40 languages, where players take on the roles of settlers and attempt to build and develop holdings while trading and acquiring resources and gaining points as their settlements grow.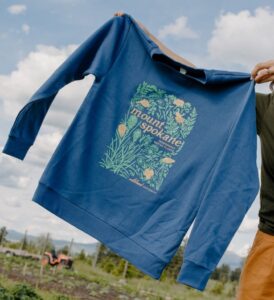 Wildland Cooperative Native Plant Shirts and Sweatshirts
The perfect gift for anyone who loves Inland Northwest native plants and the places where they grow, Northwest Native Plant apparel includes quality shirts and sweatshirts with designs that are hand-drawn and screen-printed locally.
A popular option that will be back in stock for the holidays is the "Plants of Mount Spokane" design, featuring bear grass, fragile fern, ocean spray, and other native plants on a crewneck sweatshirt. ($54 at the Wildland Cooperative market at Green Bluff or online at wildlandcoop.com.)
Fun Gifts, Books, and Toys at Boo Radley's
Since 1993, Boo Radley's in downtown Spokane has been the place to find cool, thoughtful, and fun gifts. A few recommendations this holiday season include 11-oz. mugs with Spokane-themed artwork featuring designs by local artists Ken Spiering, Harold Balazs, and Chris Bovey. Choose from the garbage goat, red wagon, or "transcend the B.S." ($15.95 each).
Also check out Groovy Things socks, which are, well, groovy. More than a pair of socks, you'll be giving laughs with these attention-grabbing foot coverings that feature humorous slogans such as "It's not a dad bod. It's a father figure" ($11.95-$13.95).
The Illuminidol Celebrity Prayer Candles feature a wide range of modern-day celebrities including actors, characters, sports figures, musicians, and public figures portrayed on a candle that's reminiscent of traditional 8" glass prayer candles ($13.95).
Atticus Coffee & Gifts (downtown Spokane): A great coffee shop with a ton of gifts such as tea, stickers, books, wine, vintage Spokane posters, mugs, and more.
Wonders of the World (Flour Mill in downtown Spokane, near Spokane Veterans Memorial Arena): With a feel like a museum when you step inside (there's a 50,000-year-old cave bear skeleton and life-sized replica of a T-Rex skull on display), this must-experience Spokane shop has imported gifts from around the world, jewelry, beads, toys, art, gemstones, and unique gifts like beautifully-designed, leather-bound journals; wind chimes; rock salt lamps; and so much more.
Kids & Parents
Havoc Mini Scooter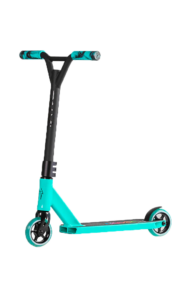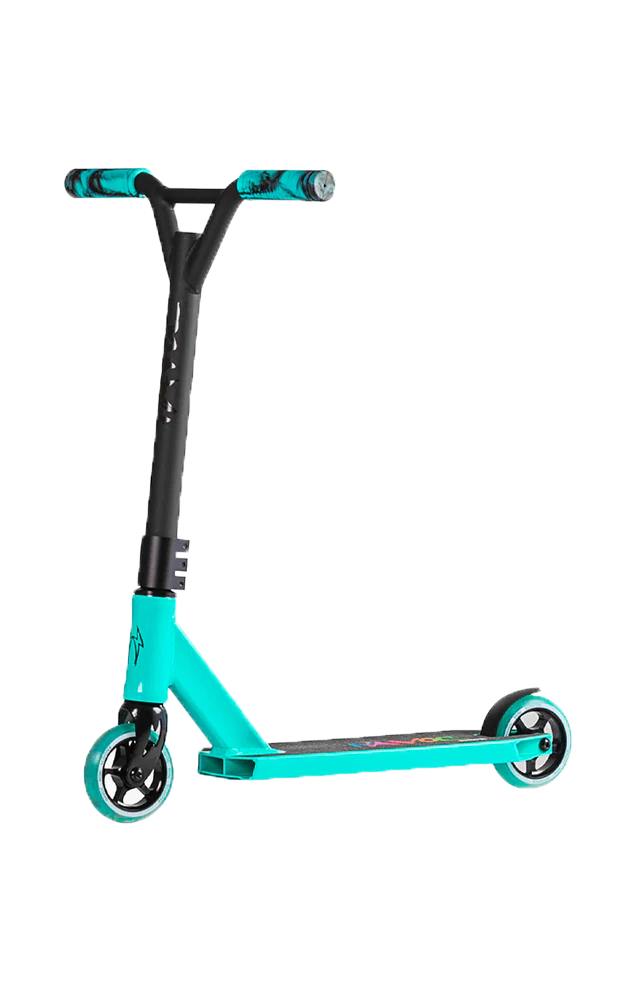 Built for children or smaller riders, this scooter is the smaller but just as quality version of the Havoc Storm with a 15″ long deck and 15″ tall bars. ($151.99 at Shred Sports.)
Tubbs Snowball Junior Snowshoes
Instill a love of winter at a young age with the Tubbs Snowball, the perfect snowshoe for kids ages 4-8. The QuickLock binding is secure and comfortable while providing easy on and off functionality for kids and parents alike. ($49.95 at Fitness Fanatics, in Spokane Valley, Wash.)
RC Submarine
This realistic, 1:40 scale submarine will provide hours of fun for kids and adults. Set it sailing in a hot tub, bath tub, lake, or mellow saltwater. You can make it submerge, surface, and go forward, backward, left, and right with the remote-control handset.
The sub has a lithium battery and charges by plugging into the remote, which is powered by four AA batteries. ($59.99 at The General Store on Division in Spokane or online.)
Cat Kid Comic Club Series
A graphic novel from the Creator of Dog Man, the excitement and imagination run wild in this series. Award-winning author and illustrator Dav Pilkey employs a variety of techniques including origami, acrylic paints, colored pencils, photography, collage, gouache, watercolors, and more to capture the creative and joyful spirit of collaboration.
The variety of art styles, paired with Pilkey's trademark storytelling and humor, inspires imagination and innovation for readers of all ages. ($12.99 at Auntie's Bookstore in Spokane.)
L.L.A.M.A. Card Game
In L.L.A.M.A., ages 8-adult, you want to dump cards from your hand as quickly as you can, but you might not be able to play what you want. Do you quit and freeze your hand or draw and hope to keep playing?
The game ends on the round that at least one player has 40 or more total points, and whoever has the fewest points wins. ($9.99 at Uncles Games, Puzzles, & More in Spokane.)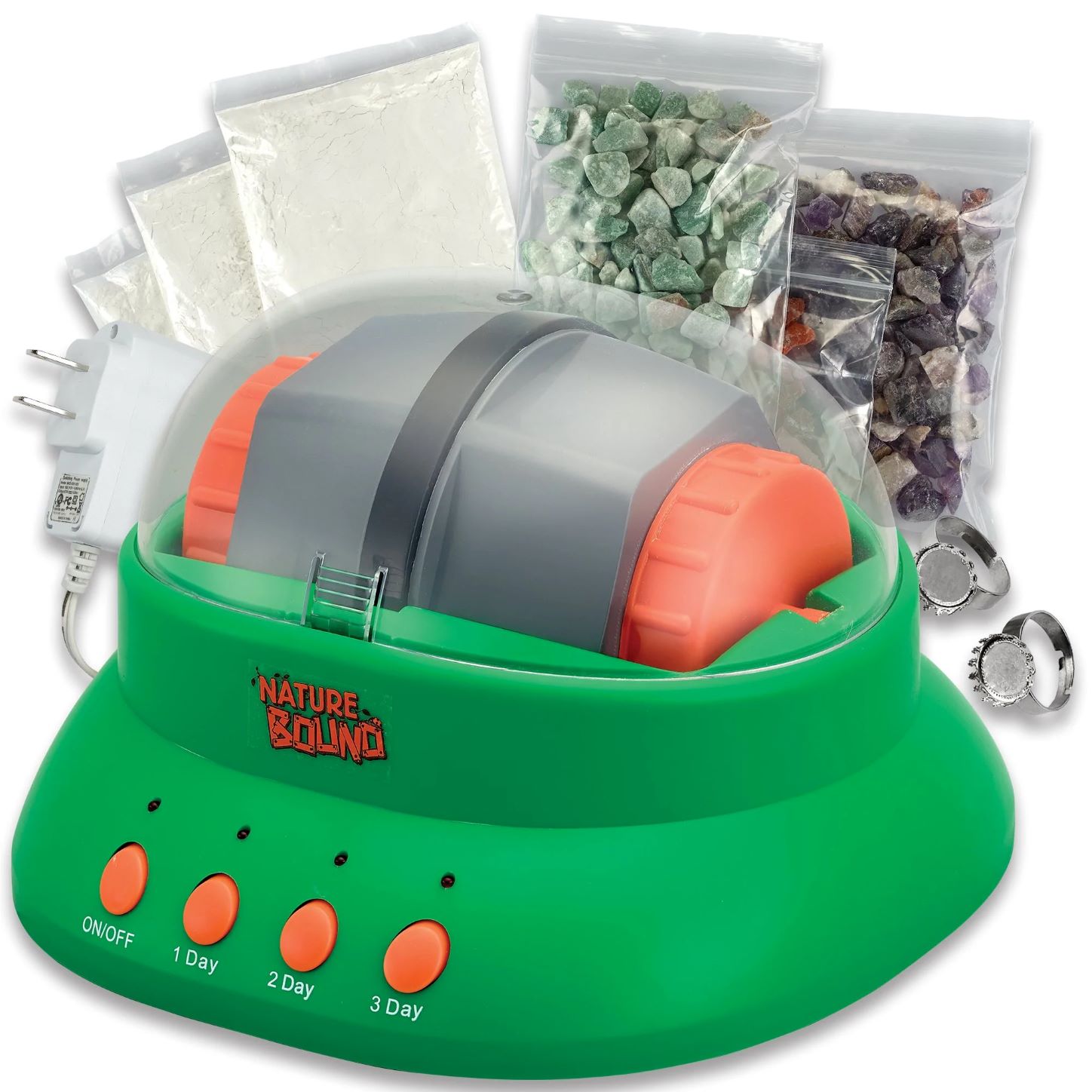 Nature Bound Rock Tumbler Kit
This tumbler is designed for kids to have a faster gemstone polishing experience (half the normal time).
The kit is easy to use for all ages and comes with everything a budding young rock hound needs, including the tumbler, three types of unpolished gemstones, and polishing powder.
A great gift for kids, families, or teachers. ($52.99 at the General Store on Division in Spokane.)
Crazy Aaron's Super Lava Thinking Putty
Thinking Putty helps build hand and finger strength through a fabulous tactile play experience with unique, unexpected properties and provides relaxing, yet stimulating, interaction for anyone with sensory integration issues.
The color of lava depends on its temperature and will change shades as it cools, and this Super Lava putty shifts from bright orange to crimson copper, then dark brown to reddish black.
It's a non-toxic, silicone blend and won't dry out or leave a sticky or slippery residue behind. ($13.99 at Uncles Games, Puzzles, & More in Spokane.)
KidzLabs Catapult Making Kit
Kids ages eight and up can build a catapult modelled after the medieval weapon of war with this fun and educational kit. The completed catapult is capable of launching a ball as far as 15 feet.
The kit includes everything you need to build a catapult as well as two projectile balls and is safe for indoor and outdoor use with no batteries required. ($14.99 at Uncles Games, Puzzles, & More in Spokane.)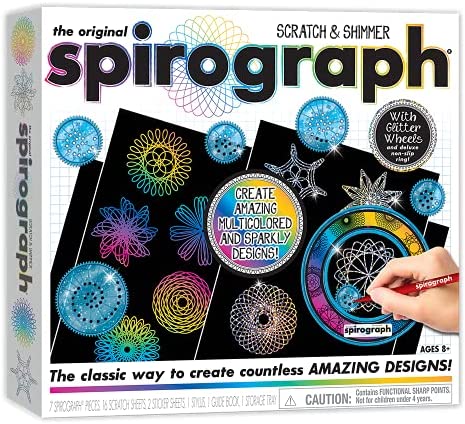 Spirograph Scratch & Shimmer
Create amazing Spirograph art with this scratch design set. Use the stylus tool with glitter wheel and gears to scratch designs on the special sparkle or rainbow scratch paper.
You can also use your own pens to draw spirograph designs on regular paper. ($18.99 at The General Store on Division in Spokane and online.)
Whiz Kids Toys
This local shop in Riverpark Square downtown Spokane sells quality, smart toys that are fun and engaging. Find puzzles, games, stuffies, science kits, and other fun learning toys, plus a selection of books.
Winter Sports
Find these and other ski, snowboard, snowshoe, and Nordic ski gift ideas at local ski and outdoor gear shops around the Inland Northwest.
Skiing/Snowboarding Gift Card
Winter isn't the time to hibernate. Give someone you love a gift card for lift tickets or a season pass at one of the Inland Northwest's five local ski and snowboard resorts. Check your favorite resort for holiday lift ticket specials.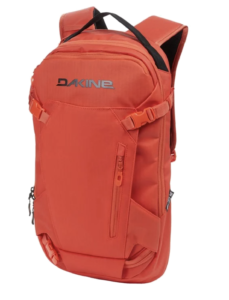 Dakine Heli Pro 20L Backpack
This compact, backcountry-capable pack has enough room for big and small winter backcountry adventures if you pack right.
This do-it-all pack is loaded with features demanded by backcountry or slackcountry exploration, including snow tool sleeves, a large fleece-lined goggle pocket, and hydration sleeve that doubles as laptop storage off the mountain. ($100 at Shred Sports in Spokane.)
Smith Vantage Helmet
A techie ski and snowboard helmet that's both protective and comfortable. It's got MIPS energy-absorbing impact protection and it includes 21 vents with dual adjustability that lets you fine-tune airflow to meet the conditions.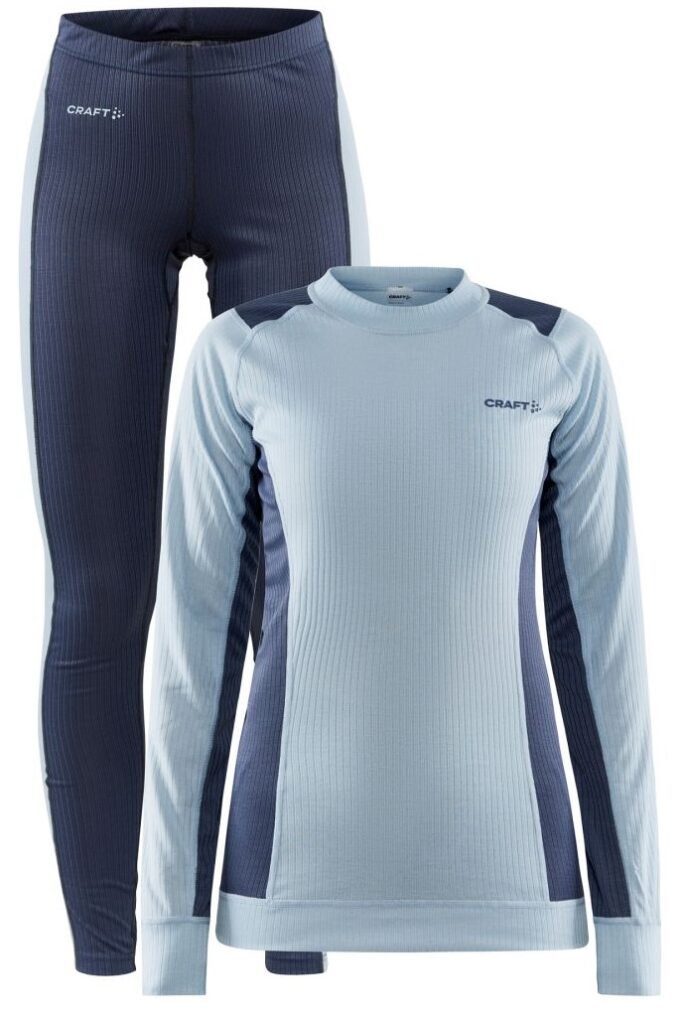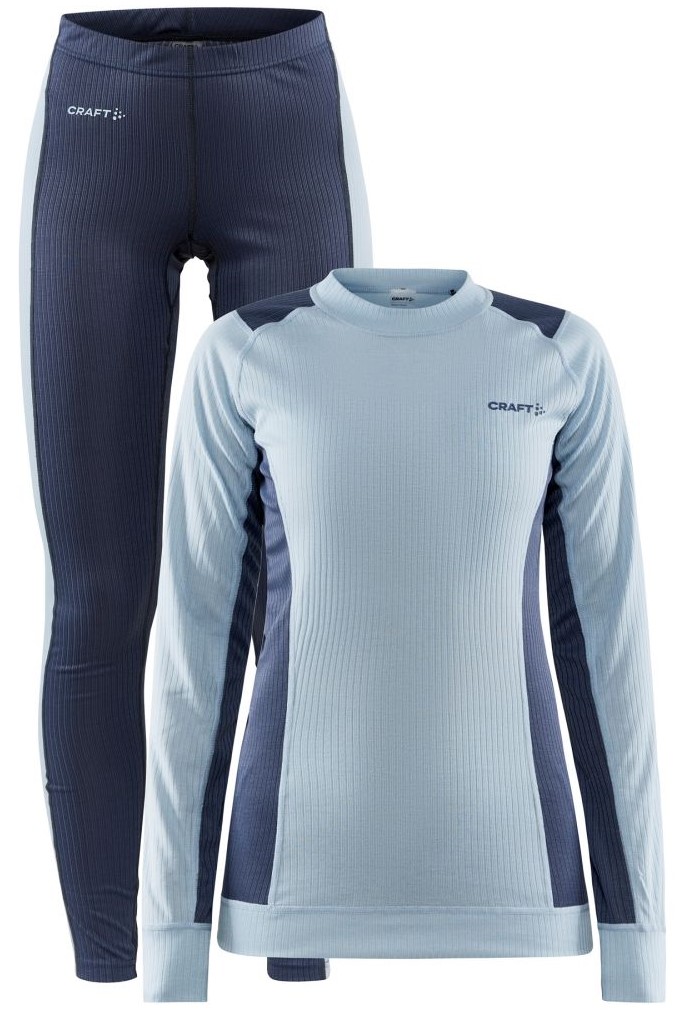 It also has the ability to micro-adjust the size around the whole head with the turn of dial as well as Smith's AirEvac system for a fog-free goggle interface. ($270 at Spokane Alpine Haus on Spokane's South Hill.)
Craft Core Dry Baselayer Set
This affordable, versatile base layer set includes a long-sleeved top and long johns designed for a wide range of winter activities, from snowshoeing and cross-country skiing to backcountry touring.
This soft, channel-knitted fabric set provides excellent moisture transport and body-temperature management during winter workouts at temperatures in the 20-40 F range. ($69.99 at Fitness Fanatics in Spokane Valley.)
Voilé 2022 Women's Revelator Splitboard
This board's relative width, robust flex, long camber area, early-rise nose, and tapered tail all help it take on whatever backcountry lines the lady shredder on your list wants to hit. Plus, the topsheet artwork by Kylee Firlit is really something to gaze upon. ($749.99 at Rambleraven Gear Trader in Spokane.)

Hok Skis from Altai Skis
The Hok, from Northeast Washington-based Altai Skis, is designed as an easy-to-use ski for the backcountry. Its short, wide dimensions makes the ski incredibly maneuverable, and the integrated climbing skin gives the Hok great traction for climbing.
The right balance of running base and skin material makes the ski's downhill speed manageable and easy to control, and it has metal edges for durability. Bridging cross-country skis and snowshoes, the Hok combines the maneuverability and ease-of-use found in snowshoes with the ski's efficiency of sliding forward rather than lifting and stepping with each stride.
Several binding options are available and sold separately. ($249.95 available online at Us-store.altaiskis.com.)
Flylow Baker Bibs
What powder chaser wouldn't want a pair of these beauties? These three-layer bibs are at home in deep, lift-served or backcountry powder, but are also loose-fitting and comfortable enough to dance the night away in them in the resort bar.
Made from waterproof Surface three-layer fabric, there are plenty of pockets, reinforced cuffs, and big inner and outer thigh vents for heart-pumping climbs. A DWR coating will keep them drier longer in the elements. ($430 at Spokane Alpine Haus on Spokane's South Hill.)
Tubbs Wayfinder Snowshoes
These popular snowshoes feature a binding that integrates the heel strap with the lace, encompassing your foot with a simple turn of the dial to provide optimal fit and comfort. The decking provides plenty of flotation on soft snow, and in icy or sloped conditions the toe and heel crampons minimize slipping.
The perfect snowshoe for flat and rolling terrain. ($199.95 at Rambleraven Gear Trader in Spokane.)
Camping / Running / Hiking / Climbing
Therm-A-Rest Trail Pro Pad
This sleeping pad provides exceptional comfort and warmth (4.4 R-value) on backcountry adventures all year long. The self-inflating foam is three inches thick and features a design that provides the best warmth-to-weight ratio of any self-inflating foam pad. ($169.95 at Rambleraven Gear Trader in Spokane.)
La Sportiva Women's Mythos Eco Climbing Shoes
A re-edition of a classic climbing shoe made with eco-friendly materials. This shoe delivers amazing versatility and performance with the soft, unlined leather upper adapting to whatever shape your foot is.
Great for all-day climbing and crack climbing with its low-profile toes, flat fit, and the overall neutral round shape of the shoe. ($149.99 at Rambleraven Gear Trader in Spokane.)
Big Agnes Blacktail Hotel 3 Tent
This beauty of a tent sleeps three in comfort out on the trail and features a massive, side-entry vestibule attached to the fly for bikes, climbing gear, packs, or a hound.
Double doors and the additional dry storage make backcountry trips with a well-seasoned partner or two more manageable. ($349.99 at Rambleraven Gear Trader in Spokane.)
ENO DoubleNest Print Hammock
Who doesn't need a hammock, or a second one, for that matter? The soft fabric of this classic hammock is breathable and dries fast. The extended hammock body give one person more elbow room and there's enough room for two.
The DoubleNest is light and packs to the size of a grapefruit with the built-in stuff sack. The internal stash pocket holds a phone or provisions.
ENO hammock straps, stands, bug nets, rain tarps, and insulation systems are sold separately to glamp out this hammock. ($84.95 at REI Spokane.)
Noxgear Tracer 2 LED Light Vest
This light-up vest will help keep runners safe during the early dark hours of winter. This lightweight vest has multi-colored LED fiber optics, ultra-reflective 3M patterns, and fluorescence to give you 360 degrees of visibility from up to a quarter of a mile away.
It fits over normal running clothes including winter clothing and small accessories like hydration packs with a weightless and natural feel with no bouncing. USB-C rechargeable. ($60 at Fleet Feet Spokane stores.)
Trails of the Wild Selkirks Guide (new 3rd edition)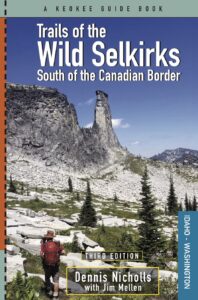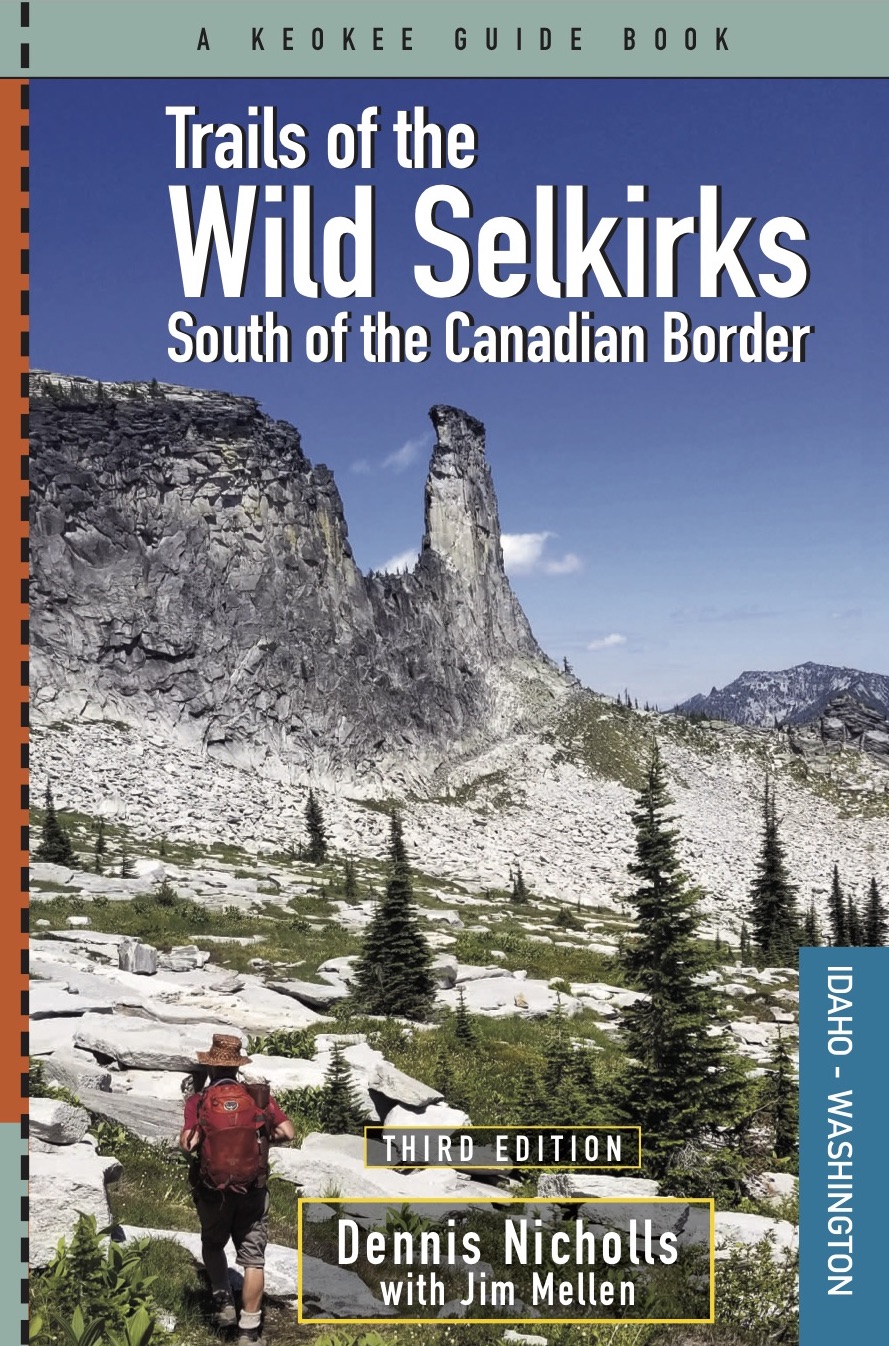 An extensive update to this classic guide to the more than 170 trails in the southern Selkirk Mountains of Northeast Washington and North Idaho, this book is a must-have addition to any avid Inland Northwest hiker's guidebook library.
Pick up a copy online from Sandpoint-based Keokee Books at Keokeebooks.com ($22).
Life Flight Network
This practical gift is the investment in the health and safety of any skiers, hikers, mountain bikers, hunters, or adventuring families. As a member of Life Flight, the member and their family may be transported at no cost when medically necessary due to an emergency by Life Flight Network. ($79 annually per household.)
Bedrock Sandals
In an evolution of the adventure sandal, this Missoula, Mont., company builds light, comfortable, and tough sandals that will live up to whatever trails and rivers you throw at them.
Available at Rambleraven Gear Trader in Spokane and Hyperspud Sports in Moscow, Idaho (prices vary).
Yeti Rambler Colster 12-oz. Can Insulator
A sleeker upgrade to the original design, the size is perfect for soft drinks and, of course, beer. A great gift for anyone who puts value on enjoying their favorite beverages at camp or out on the boat and wants to keep them colder for longer. ($25.49 at The General Store on Division in Spokane.)
Buck Knives 040 Onset Knife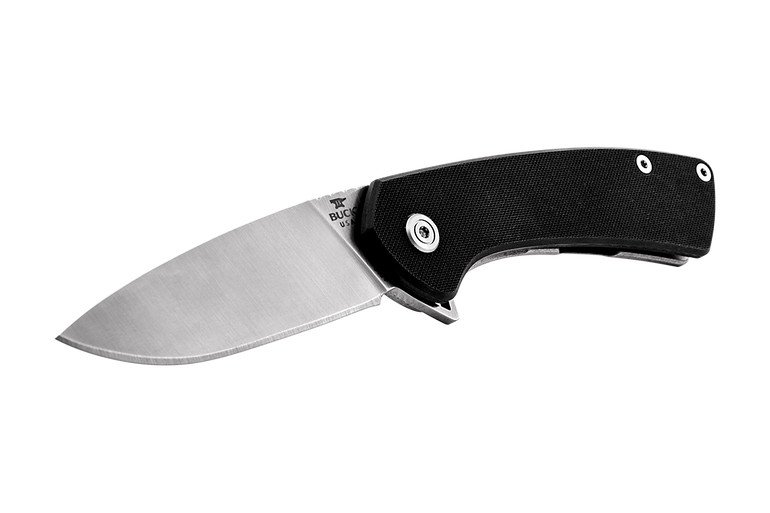 Modern, sleek, and tough, the 040 Onset is the ultimate everyday knife. With a black G10 front handle scale and stainless-steel frame, this frame lock provides security and strength when in use.
Ball bearings and a blade flipper ensure a smooth, one-hand opening, while a removable clip allows for easy carry. ($179.99 at The General Store on Division St. in Spokane.)
For more gear ideas, recommendations, and reviews, visit the OTO Gear Room.