As we are putting the finishing touches on the July/Aug Out There, the air is cool, crisp, and comfortable. In our office, that is, thanks to the first air conditioner that either of us have ever had in 40-something years of living in the Inland Northwest. Outside, on the other hand, it's hot as hell and set to be over 100 for the next week with a record breaking high of 112 forecasted for one of the final days of June.
This heat wave that has been bouncing around the West, on top of serious, drought conditions and spring wildfires, adds up to a pretty scary situation. Hotter temps, less water, and more fires and smoke make it more difficult to safely enjoy the outdoors, and it puts wildlife populations and habitats at risk.
It also threatens the health of people unable to escape the heat or with asthma or other ailments. Then there's the impact our changing climate is having on jobs and the economy.
I hope this current combo of extreme heat, drought, and early wildfires is an anomaly and not the start of an apocalyptic summer and new normal. But we can't live, breathe, and survive on hope. "Sentiment without action is the ruin of the soul," proclaimed writer Edward Abbey.
With that in mind, here are some ways we can take more responsibility for our impact on our destabilizing climate.
1. Help depoliticize the debate on climate change.
Talk with co-workers, family, and neighbors you might not normally engage with on this topic. Share simple observations and concerns we are all experiencing.
2. Email or call your elected officials.
Contact them with climate change related concerns that might actually get their attention. In some cases, that may mean highlighting impacts on farmers and ranchers or the tourism, recreation, or timber industries in the Northwest region.
3. Cut down on your gas consumption.
Ride your bike, walk more, and consider replacing your vehicle with a hybrid or electric car.
4. Add solar panels to your home or business.
They will pay for themselves before you know it. Out There is now solar powered thanks to Spokane solar installer Eco Depot. We highly recommend them!
6. Support companies and brands that are addressing climate change.
8. Find an organization to support that works on the root causes of climate change or the impacts on people or nature.
There are plenty of good reasons to take some personal responsibility for our role in climate change. Do something for future generations, for moral or economic reasons, or because you want to spend summers out riding, hiking, running, and camping, not hiding from heat and smoke in your basement.
Originally published as "It's Getting Hot In Here" in the Intro to the July-August 2021 print issue.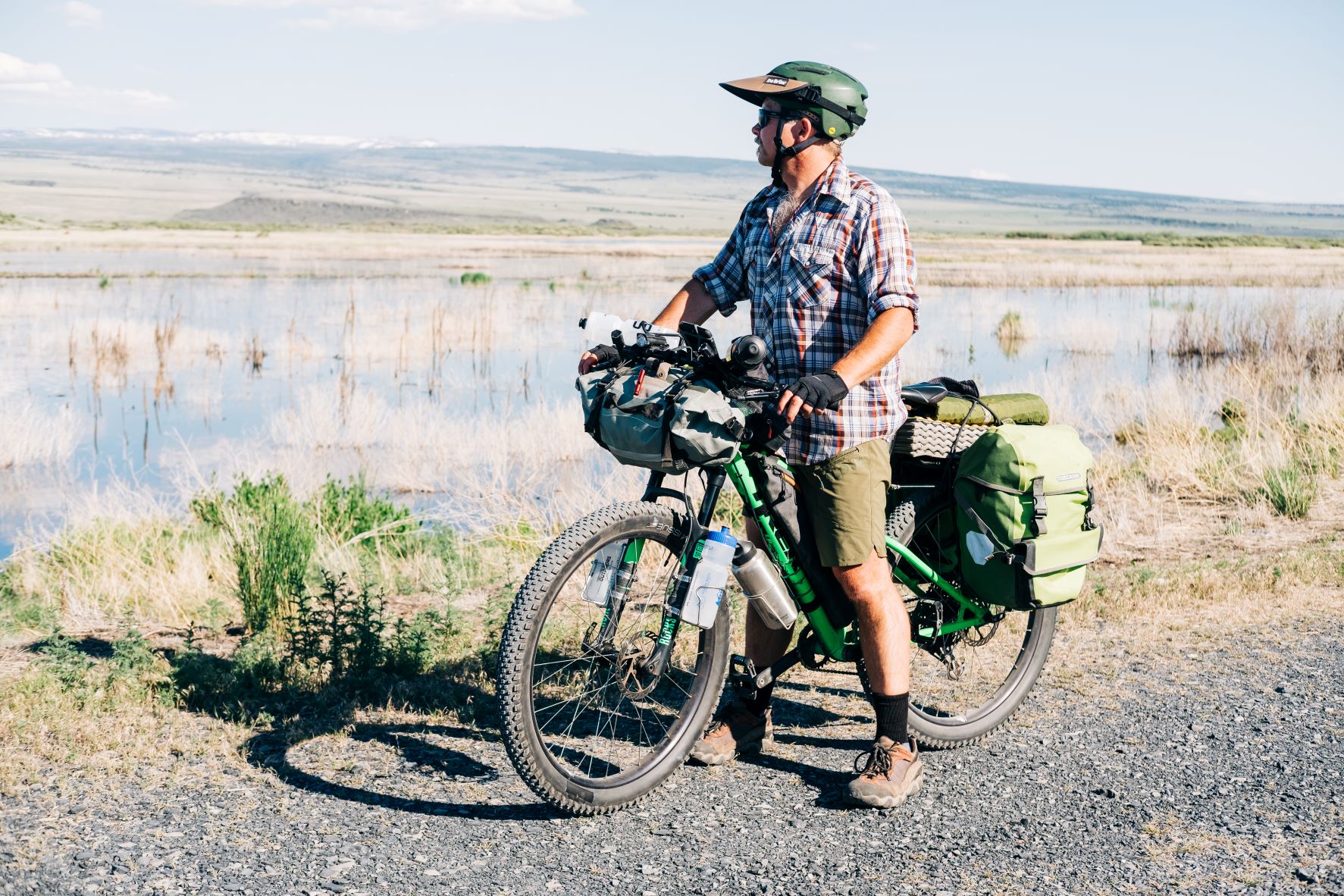 Derrick Knowles is editor-in-chief and co-publisher, along with his wife and visual editor, Shallan. He is humble about being a hardcore outdoorsman. He co-edited, along with Paul Lindholdt, the non-fiction anthology "Holding Common Ground: The Individual And Public Lands In The American West" (Eastern Washington University Press, 2005).
[Feature photo by Aaron Theisen.]