Spokane, Wash.
In August 2019, Out There Outdoors magazine invested in a 12-panel solar installation on its Spokane office installed by Spokane-based Eco Depot, a local family business that's been installing residential solar since 1999.
This past November, Eco Depot installed six additional panels that produce another 1.83 kilowatt hours of energy production on top of the previous 4.680 kilowatt hour generating capacity. Taking steps to make Out There more sustainable is important to the publishers, and producing part of the print and digital publication's power needs from the sun was a no-brainer.
If you have been considering adding solar panels to your home or business, Eco Depot co-owner Bruce Gage says that 2021 is nearly your last chance to lock in a 26% federal income tax credit from the cost of your installation. That tax credit for 26% of the cost of your installation that can be credited to your federal income taxes, is set to decrease in 2023.
He also advises anyone who has been wanting to get started on a solar set up to not let the cost of a full roof of panels hold you back. "Consider starting small if that's all your budget will allow for," he says. "A lot of people get discouraged over the price tag for the cost of a full system, but you can start at six panels and build on that to get to 100% off-set down the road."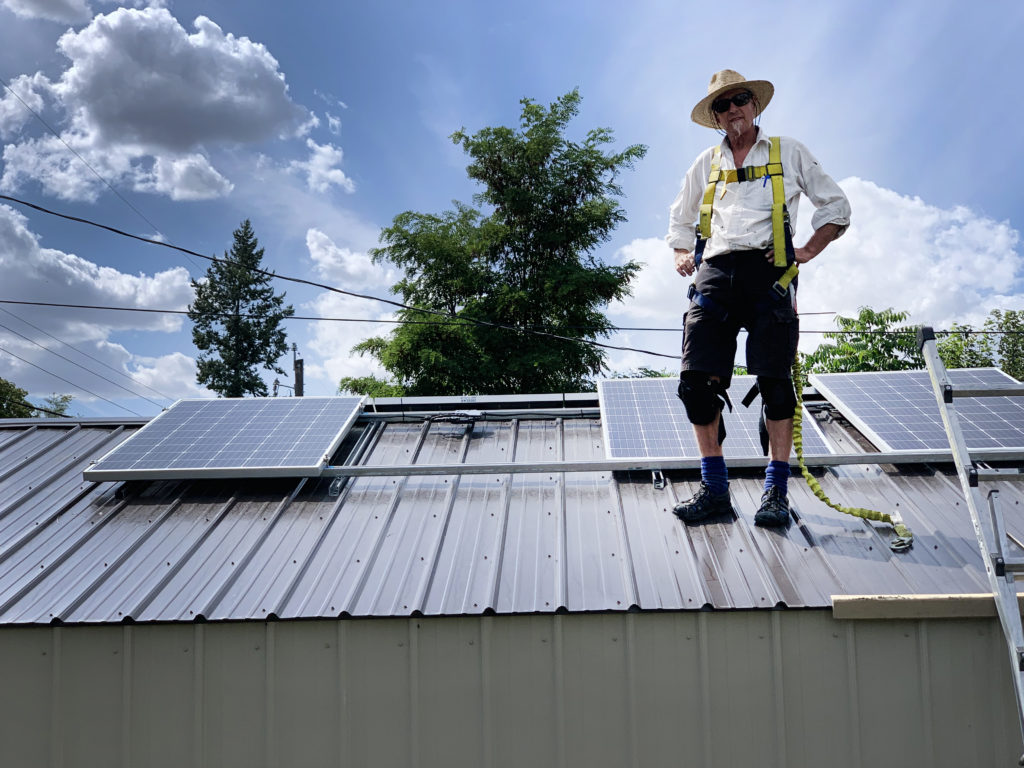 There are also opportunities to get started with no cash down, he says. Cash-strapped home owners with good credit may qualify for financing that can get them started on an installation with no down payment required.
Depending on the size of your system and loan terms, what a person will pay in loan payments will also be partially off-set in energy bill savings right away. And then 8-20 years down the road when your loan is paid off, says Gage, all of the energy produced by your solar installation "will be cash back into your pocket and your home's value will have increased significantly too."
Find more information about Eco Depot solar installations online at Solarenergyspokane.com.