It's a dreary winter Thursday evening in downtown Spokane. Not cold enough for snow. Not balmy enough to enjoy a walk in the park. Yet the Main Market Co-op at 44 West Main Ave. glows with warmth and light as people trickle in to discover the menu for this week's Thursday Night $3 Dinner. Yes, folks, it's just $3. And it's pretty tasty.
Main Market started their made-from-scratch $3 Dinner program in June 2017, and modeled it after a similar project at the Durham Co-op Market in North Carolina. They wanted to bring something to the community that would be more inclusive of Spokane's lower income residents. Each Thursday, they serve 150-200 dinners to individuals of all stations in life, like families, students, the elderly, and couples like my husband and me.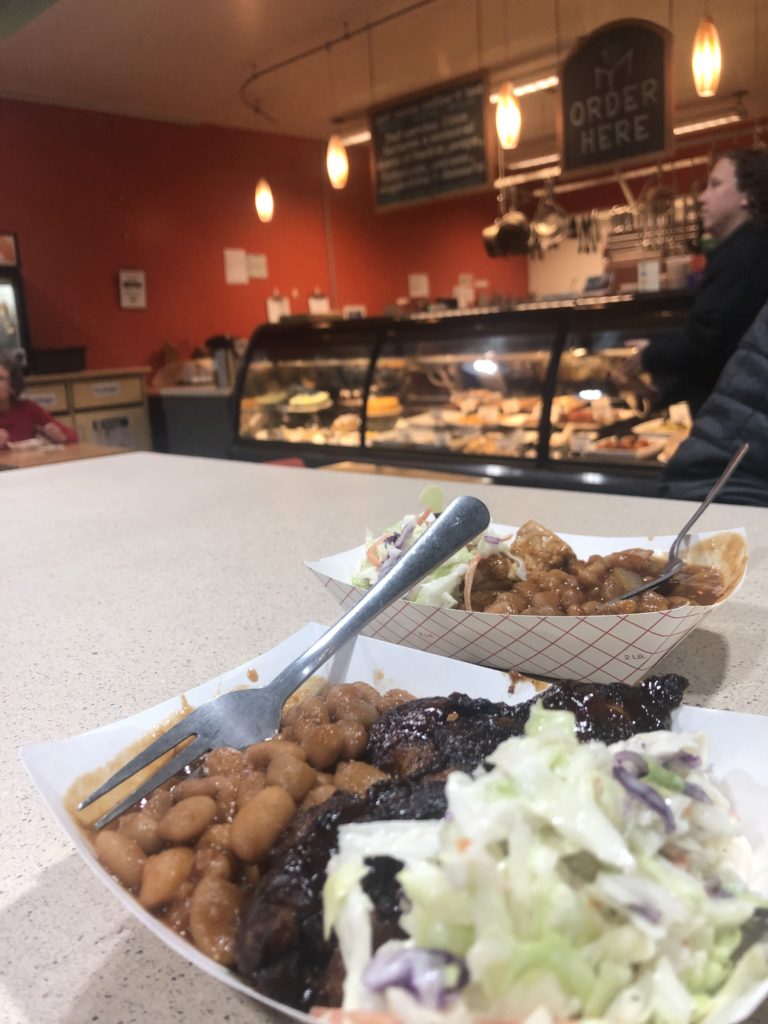 Here's how it works. Go to the register and pay $3 for your meal. The checker gives you a token, which you take to the deli counter. After you specify if you want to eat in or take away, and choose a vegetarian/vegan or meat option (gluten free not always available), the staff dishes up your meal and hands it over the counter. You can also "pay it forward" by purchasing a dinner for someone who may not be able to afford one. Main Market aims simply to break even with this dinner special every Thursday. But the reward is in serving good food and creating space for community.