Those of us who have spent much time outdoors are familiar with the limited options for dehydrated meals, but what if there was a different choice that used higher quality ingredients, had refreshing and interesting meal options, was allergen safe, and packed a lot of nutrients per ounce?
Heather's Choice meals and snacks started under this premise, when the namesake founder was trying to prepare for her first rafting trip through the Grand Canyon. Educated at Western Washington University with a degree in evolutionary nutrition, and having been raised on organic food in Alaska, she got busy on her dehydrator and spent months exploring delicious and healthy food options.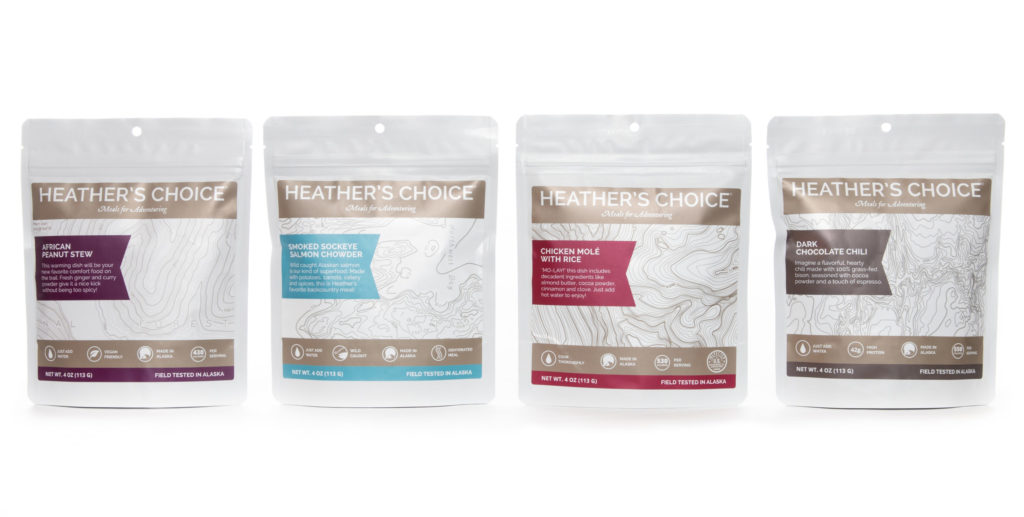 The results are worth investigating. Best-selling options include Smoked Sockeye Salmon Chowder, Dark Chocolate Chili with Grass Fed Bison, Blueberry Cinnamon Breakfast, and African Peanut Stew suitable for vegans. In the snack category, there is a wide range of flavor offerings for what they term "Packaroons," or flavorful and compact Macaroons that pack 150 calories per ounce, or 320 calories per package. Meals are packaged as one serving per ounce and average 600 calories per serving while weighing just four ounces. Simply add boiling water to the pouch, wait the allotted time, and enjoy your meal from the bag with little clean up. You've probably done this before—but not with salmon and bison!