Located in North Idaho along the Bitterroot Mountains, the Silver Valley has an extensive Western history and has converted from the mining boom that defined it to a modern-day outdoor recreation mecca. Now, it's easy to fill a weekend in the Silver Valley's forested hills, from touring historic mines to checking out the local breweries, fishing, golfing, or exploring the trails via biking, hiking, or four-wheeling. Plan to stay three or more days and pack your vacation with unforgettable—and uncrowded—North Idaho tours and recreation. The Silver Valley may just be your new favorite long weekend destination.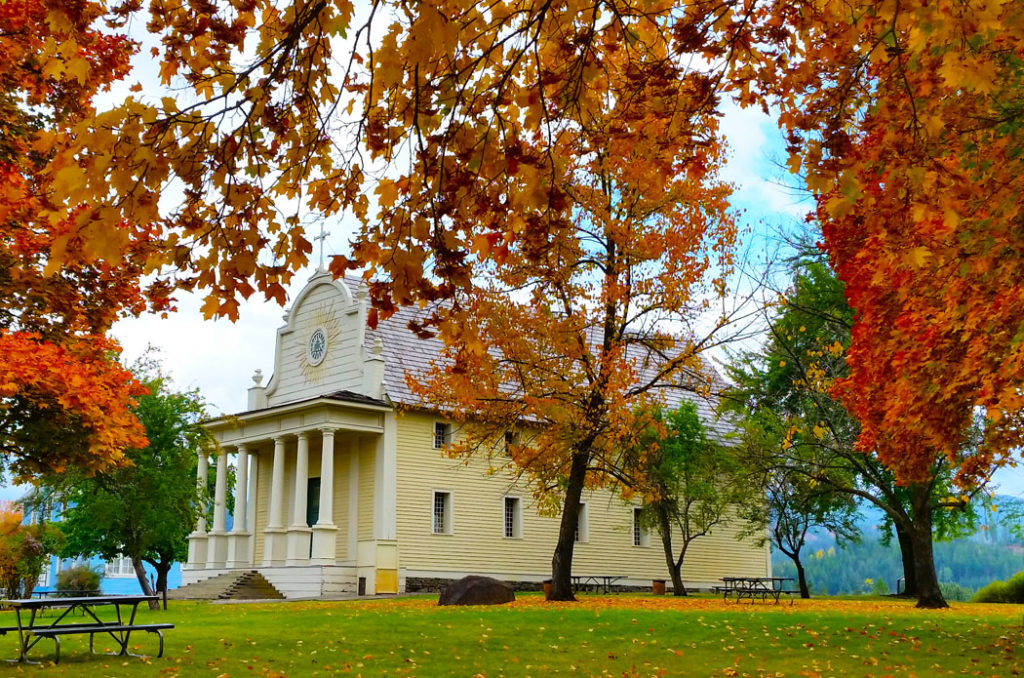 History
The entire Silver Valley is rich with history of mining, logging, and intercontinental railroads. Visit Old Mission State Park, which has the oldest building in Idaho. Once you've seen the Cataldo Mission, head to Kellogg, Idaho. In Kellogg you can you spend hours learning about The Bunker Hill Mine and the Silver Mining Industry at the Shoshone County Mining & Smelting Museum, and take a tour of the Crystal Gold Mine. Next stop: Wallace, Idaho. The entire town of Wallace is on the Historic Register, which makes it a hot spot for those who love history. Check out the Northern Pacific Depot Museum, Oasis Bordello Museum, and Wallace Mining Museum, which are all located within walking distance of each other. During July or August, when the sun is hottest, a tour of the Sierra Silver Mine will keep you cool and engaged. With events celebrating local history and many historic sites that you can tour via bike, the Silver Valley has historic flair that will quickly establish a real sense of place.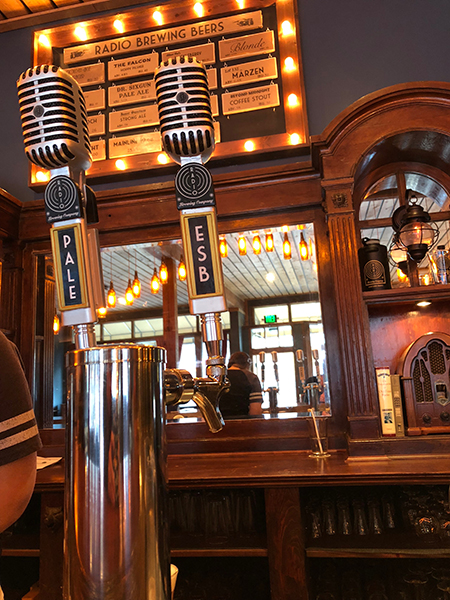 Breweries
The craft brewery scene is strong in the Silver Valley, making it easy to plan a few days that are just about beer tasting. Radio Brewing Company, based in Kellogg, Idaho, was named after the golden age of radio. They craft brews that take inspiration from the region, like the Idaho River Session, Wildcat Wire Wheat, and Golden Age Lager. Wallace Brewing Company pays homage to the local mining history, creating quality craft beers like the Center of the Universe Scotch Ale. The brewery is also home to historic photos from Wallace's wild bordello and mining history. North Idaho Mountain Brew (housed in City Limits Brew Pub, a full service restaurant in Wallace) creates microbrews including the Baldy Blonde, the Pulaski Porter (tipping its hat to the local historic Pulaski Tunnel Trail), and Mountain Top Amber. Pair your tasting with a tour of the local history for a full Silver Valley experience. And don't miss the Brewfest on August 17 at Silver Mountain Resort in Kellogg to sample local.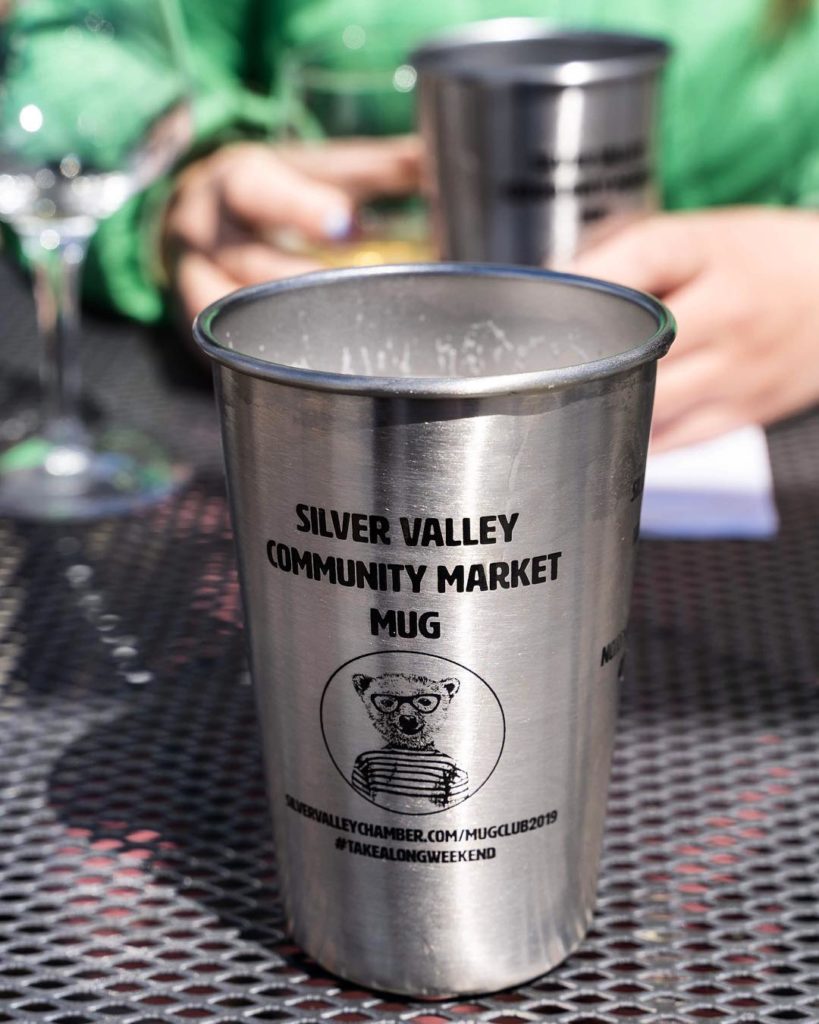 Shopping
The perfect place to start your long weekend in the Silver Valley is on a Thursday evening at the Silver Valley Community Market in Kellogg City Park. Pick up a reusable community market mug, which will give you $1 off a beer purchase at the market and other discounts when you visit the businesses listed on the mug. The market includes vendors with handmade and homegrown items such as sun-catchers, woodwork, paper crafts, vintage garden markers, and local foods. While you browse, enjoy the live music offered at the community market each week as part of their summer music series. On Tuesday through Saturday in uptown Kellogg you'll find Lisa's Gems of the Silver Valley, a shop with a variety of local artisan goods, and Knotty Ridge Creations with locally-inspired merchandise and more. When in Wallace, visit Johnson's Gems & Collectibles and Sol & Serre for local gifts.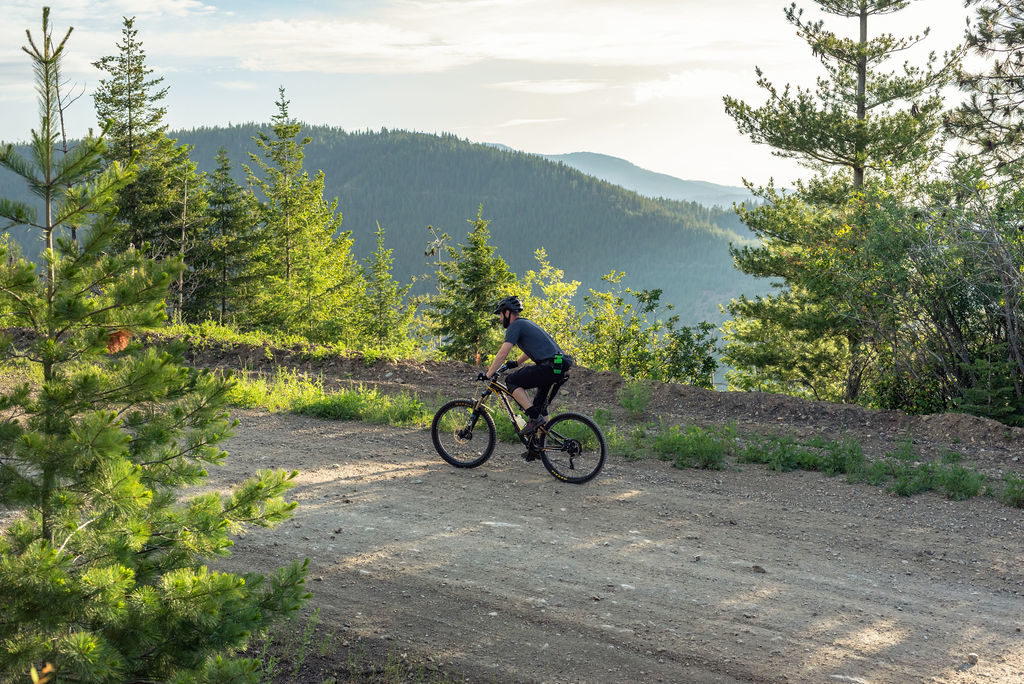 Recreation
Biking, hiking, fishing, going on historical tours—a better question may be, What isn't there to do in the Silver Valley? Strap on your rollerblades and cruise the Trail of the Coeur d'Alenes with an ice cream cone as you roll straight onto the trail from the historic town of Wallace. Ride through tunnels and over sky-high trestles between forested mountain peaks on the Route of the Hiawatha. Pump up your adrenaline as you ride downhill at the Silver Mountain Resort bike park. The Trail of the Coeur d'Alenes is a great rail-to-trail riding or running option, stretching 72.3 miles between Mullan and Plummer and home to a multitude of wildlife that frequent the surrounding lakes and wetlands. Spend an afternoon fishing on the North Fork of the Coeur d'Alenes or hike with your pole to alpine lake and fish for trout. Pan for gold, hunt for gemstones, or take a historic tour of a local town or old mining operation. Your time in the Silver Valley can be low-key or action-packed. But, don't take our word for it. Listen to the locals.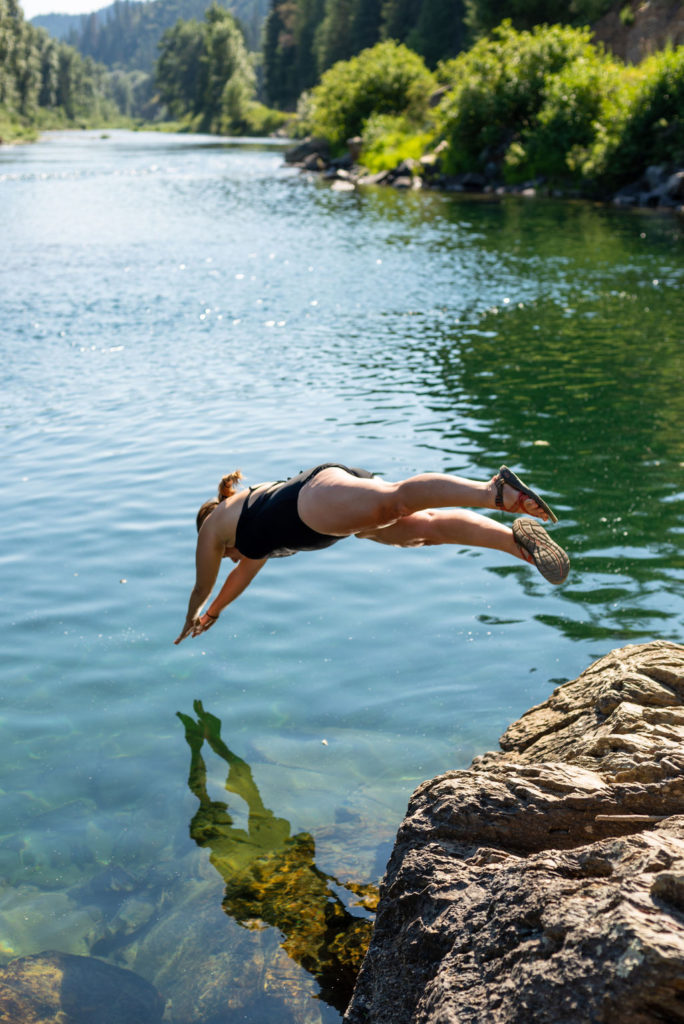 The Local Perspective
Mike Domy, owner/ operator of Excelsior Cycle & Sport Shop
"For one thing, a weekend isn't long enough," begins Mike Domy, owner of Excelsior Cycle & Sport Shop in Kellogg, Idaho, and long-time resident of the Silver Valley, as he ponders all there is to do. Domy moved to the Silver Valley in 1983 at the height of the local depression, as Bunker Hill had recently shut down. Domy has seen the town not only recover but grow and boom into the recreation hub that it is today. A few things that made him stay include the world-class biking trails, refreshing and uncrowded mountain hikes, and stunning scenery.
"Within a 20-mile radius of Kellogg there's probably 20 mountain lakes. They're just gorgeous, and there's hardly ever anyone there, so it's like you have your own private lake for the afternoon. You don't have to backpack with freeze-dried foods and a tent, you just go up there for your picnic lunch and come back," says Domy.
The Silver Valley is also a popular biking destination for mountain and road bikers alike, and Domy's shop rents bikes all season. He recommends the Trail of the Coeur d'Alenes for road bikers, nature lovers, and families, or the dirt Hiawatha Trail for fun and easy riding. A family weekend for mountain bike lovers includes parking overnight at Silver Mountain Resort and letting kids play on the BMX track.
Domy's top three weekend recommendations, other than biking, include taking a scenic drive around Thompson Falls, fishing at local lakes and rivers, and spending an afternoon walking around downtown Wallace for museums, gift shops, ice cream, and more. His most favorite activity, though, might be hiking.
"In addition to the lakes, there are mountain peaks you can hike to. I like the grittiness of it, of going up and getting firewood. Other people go up and gold pan and live the Old West style and it's not pretentious here. You don't have to dress like a logger or a gold-panner to go up and have a little fun at those things," says Domy.
Siobhan Ebel, Marketing Assistant at Silver Mountain Resort
"I like the small-town feel, and you're close to everything," says Siobhan Ebel of Silver Mountain Resort in Kellogg, Idaho, when she thinks of the best aspect of the Silver Valley. "I can ride my bike to work, or I can ski to my house in the winter." The amenities and relaxed vibes are just a few of the reasons that Ebel's made her home in Silver Valley the last few years.
Her top long weekend activities would include spending a few days at Silver Mountain Resort to mountain bike or take a scenic gondola ride. If you're traveling with kids, the Silver Mountain Water Park is a must. She also recommends taking time to check out the local breweries and restaurants, and stroll downtown Wallace to take in the museums, go for a mine tour, or go zip lining. Catch the Brewfest on Silver Mountain in August for a live music session on top of the mountain with 22 breweries and 2 cideries, including a scenic gondola ride up and down.

Chase Sanborn, owner of Wallace Brewing
"We like to tell stories about Wallace here," says Chase Sanborn of Wallace Brewing. And it's no surprise—located 80 steps from The Center of the Universe (Wallace, Idaho), Wallace Brewing is surrounded by a rich mining and wild west history.
Sanborn's ideal long weekend would start with a morning ride from Wallace to Mullan on the Trail of the Coeur d'Alenes. Other top activities would be to ride the Hiawatha Trail, hike the Pulaski Tunnel, and go to downtown Wallace and just listen to the stories. One story he's committed to memory is that of historic local forest ranger Ed Pulaski, who used the tunnel to survive during the 1910 forest fire when Wallace became a fire epicenter. Sanborn's recommended reading before you explore the Silver Valley is The Big Burn by Timothy Egan.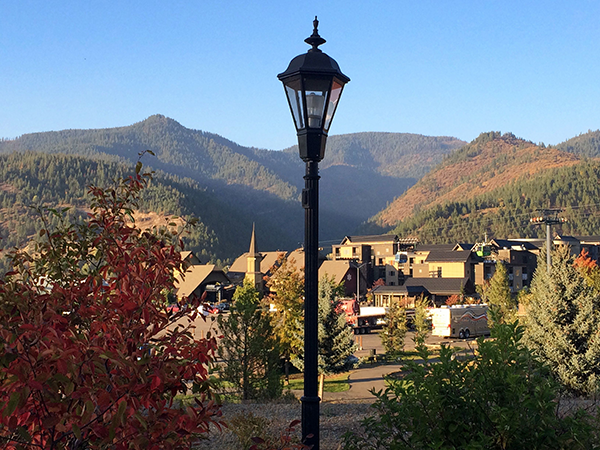 Dining & Where to Stay
Those small-town diners that you see in nostalgic television shows really do exist, and they're better in real life. Check out the Hill Street Depot in Kellogg, the 1313 Club in Wallace (a historic saloon with a diverse menu), and Goose 'N The Tree in Pinehurst, Idaho.
When you're done playing for the day, the lodging options in the Silver Valley range from luxurious to rustic. Stay at Silver Mountain Resort in Kellogg for unbeatable views and close recreation opportunities, go camping at Country Lane River Resort (located on the North Fork of the Coeur d'Alene River), or find a more personal vacation rental through Kellogg Vacation Rentals.
Psst. . .take advantage of the Take A Long Weekend Discount! You'll get 20% off a stay on Thursday nights during market season at Fairbridge Inn in Kellogg. Call 208-783-1234 and mention "Long Weekend."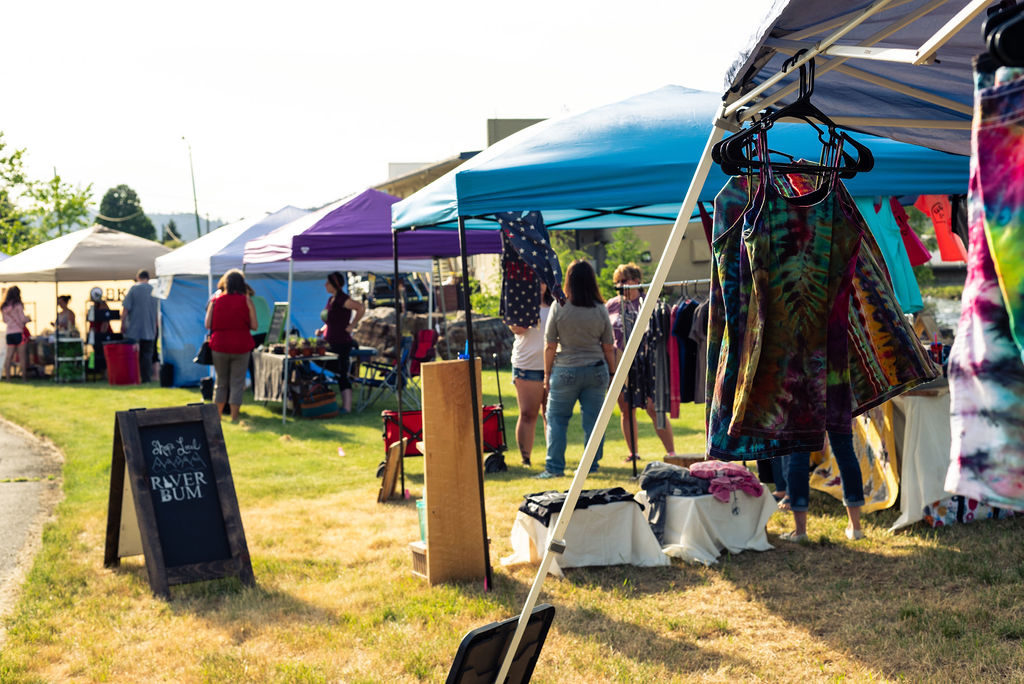 Events
Plan your long weekend to line up with one of these local events for a truly unique trip!
July 13 & 14—Historic Skills Fair (Coeur d'Alenes Old Mission State Park)
July 19—Ride & Dine at Silver Mountain Resort (Every Friday until August 30; Kellogg, Idaho)
July 27 & 28—Silverhoops 3-on-3 Basketball Tournament (Kellogg, Idaho)
July 31-Aug 25—Sixth Street Melodrama production of "The Carpet Caper -or- Who Stole The Mayor's Rug" (Wallace, Idaho)
August 2-4—Pinehurst Days (Pinehurst, Idaho)
August 3—Coeur d'Alene District Mining Competition (Osburn, Idaho)
August 15—Coeur d'Alene Tribe Pilgrimage and Feast of the Assumption (Coeur d'Alene Old Mission State Park)
August 16—Molly B Damn Days (Murray, Idaho)
August 16-17—Wallace Huckleberry Festival & 5k (Wallace, Idaho)
August 17—Brewfest (Silver Mountain Resort)
September 14—Full Moon Bike Ride on the Route of the Hiawatha
October 3-6—Wallace Idaho Fall for History Festival (Wallace, Idaho)
Silver Valley Weekly Community Market with live music, beer garden, and 20+ vendors (Thursday Evenings @ Kellogg City Park).
(Sponsored Content)