After last year's Spokatopia got canceled like many other events, Out There Outdoors, which puts on the outdoor adventure festival, is postponing the 2021 event until September 18. (Originally scheduled during July.)
Moving Spokatopia from its normal early July date this year will increase the odds that many of the events, races, and activities will be able to happen and attendance won't need to be heavily restricted.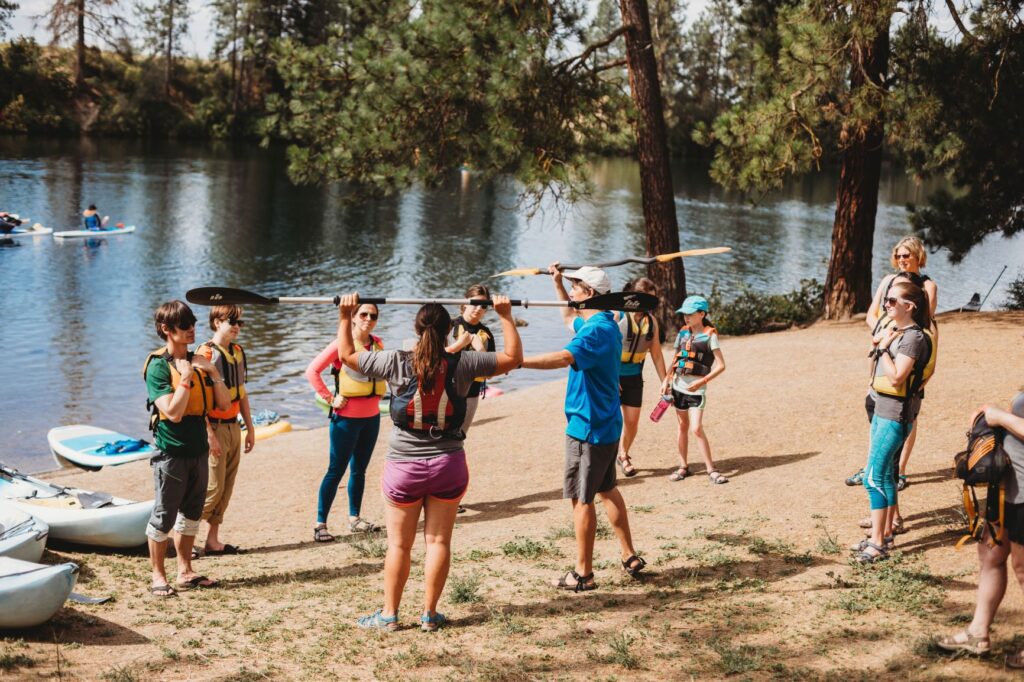 Attendees this year can expect the same bicycle-centric festival vibe, with activities ranging from groups mountain bike rides and clinics, shuttles for downhill-only riding on Camp Sekani trails, a mountain bike jump show, bikes and brews adult beverage garden supporting Evergreen East, spectator-friendly small group bicycle races and competitions, kids bike demos and activities, live music, vendors, paddleboard demos, and more.
Visit Spokatopia.com or social media — Spokatopia Facebook & Instagram — for updates as ticket sales may be limited this year.
Scenes from previous Spokatopia events. Covid is changing some ways the festival functions but the event will still be just as fun.
To read past Spokatopia news and stories, visit the OTO archives.
[Feature photo by Rachel and Josh Photography.]