Chelan, Wash.
Citywave USA, the new stationary wave at Lakeside Surf in Chelan, which happens to be the largest of its kind in the world, opens May 1, 2021. The newest attraction at Chelan's Slidewaters Waterpark, citywave USA is 54-foot wide, deep-water stationary wave up to six feet tall that allows surfers to ride across the wave as the water rushes by.
Surfers can use regular short boards and full-size fins that make aggressive wave carving, tricks, and aerials possible. For safety reasons, however, all first-time citywave USA surfers are required to use Lakeside Surf's boards until they get staff approval based on a surfer's ability to handle the wave. The wave can be set up for a wide range of ability levels too, from beginners to expert surfers, and guests with passes can also watch from some great viewing areas.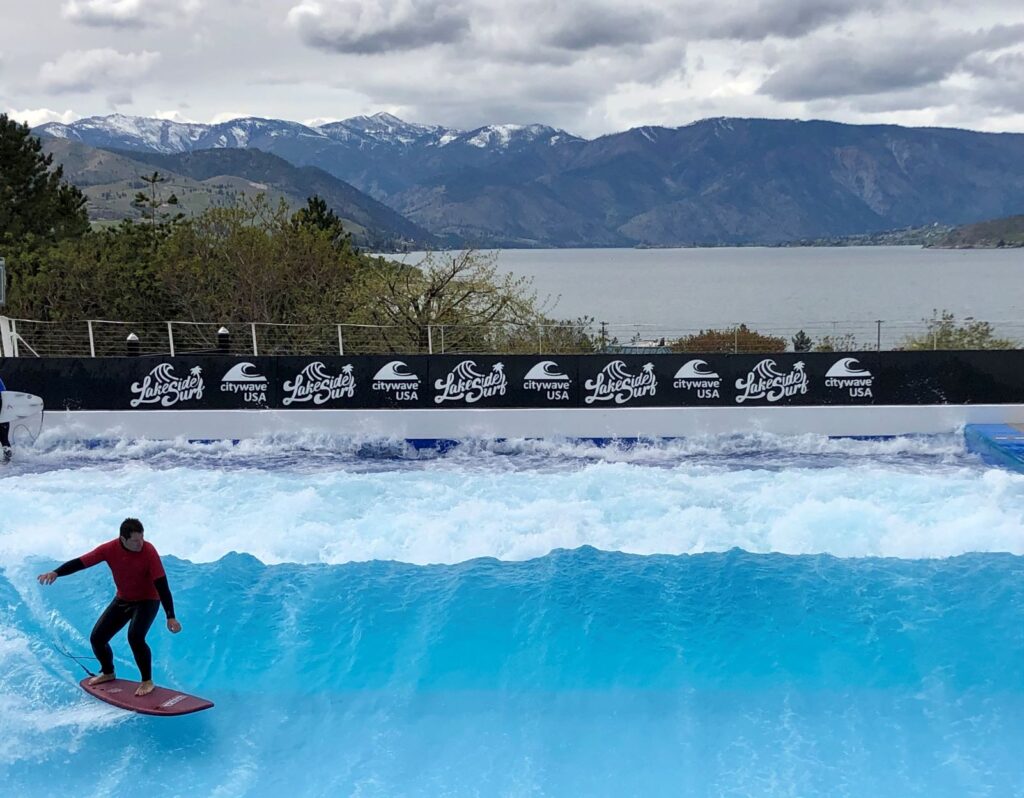 There are a variety of surf session options, ranging from 45-minute sessions with a max of 12 surfers in the line-up (surfers are asked to limit each wave ride to 30 seconds), to private sessions, party bookings, and dawn patrol time slots. All sessions must be booked in advance online. Lakeside Surf is a complete surf facility with food and beverage service, a retail surf shop, sand volleyball, a surfer hot tub, and is a part of the larger Slidewaters Waterpark.
This year's season will run from May through October. More info at Lakesidesurf.com.
To learn more about recreation activities in and around the city of Chelan, visit the OTO archives.