Lemonade with a kick! The Spicy Lemonade from Spokane's Dry Fly is what all other lemonades wish they could become—not too bitter and not too spicy, but the right balance of citrus sweetness with a splash of Dry Fly Vodka.
Dry Fly Distillery began creating specialty cocktails with their own spirits back when their tasting room opened in March 2017. It didn't take long before the Spicy Lemonade infused with jalapeno proved to be a crowd pleaser. Migrating the premium cocktail to an aluminum can opens up a whole new universe for outdoor enthusiasts. It's easy to pack, glass free, and very compact after it's consumed. Plus, aluminum is recyclable. The award-winning Dry Fly Vodka tastes great, yet the drink is only 5.4 percent ABV, which means its alcohol content mirrors most cans of craft IPA beer.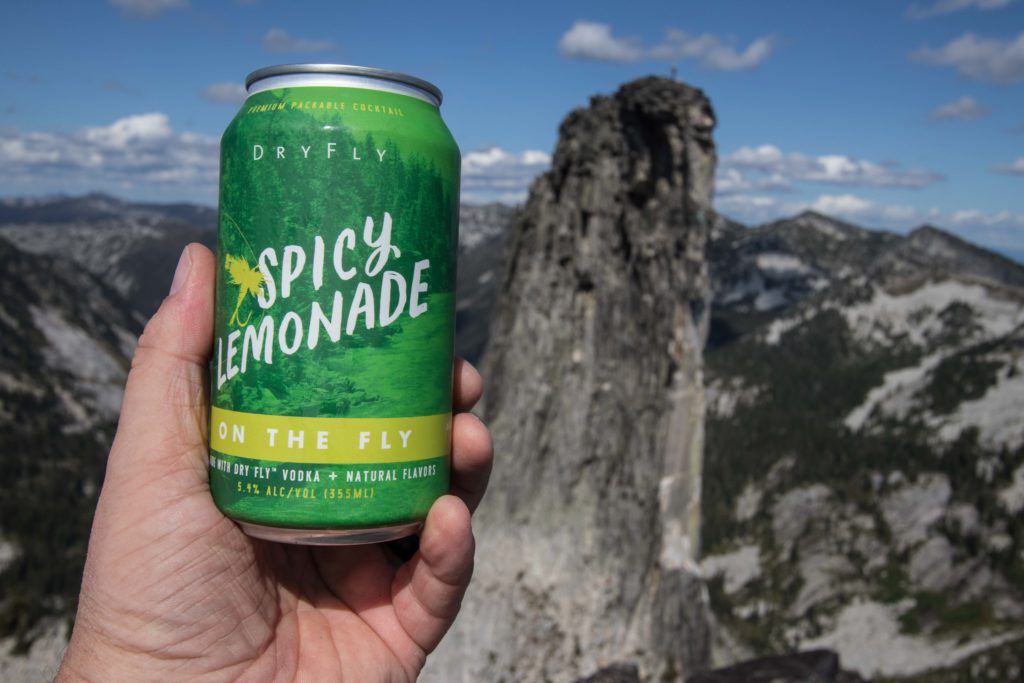 If Spicy Lemonade makes your lips pucker, definitely take a look at their other packable cocktails. Dry Fly ready-to-enjoy Gin & Tonic features their award-winning Washington gin, craft tonic syrup from Side Hustle Syrups, and house-made bitters. The Moscow Mule features Dry Fly Vodka, craft ginger syrup from Side Hustle Syrups, and lime juice to give you a unique and refreshing taste of the best distillery in the Northwest.