One of the fun things about hiking and backpacking is getting plenty of exercise, which means you can justify a few extra calories. If you are going on a long or intense backpack trip, consuming enough calories can actually be a challenge. Serious backpackers try to find foods with 100 calories per ounce, which isn't easy—especially if you want quality calories.
With that in mind, here are some lunch options that are calorie dense, easy to make, won't get crushed in your pack, and won't break the bank.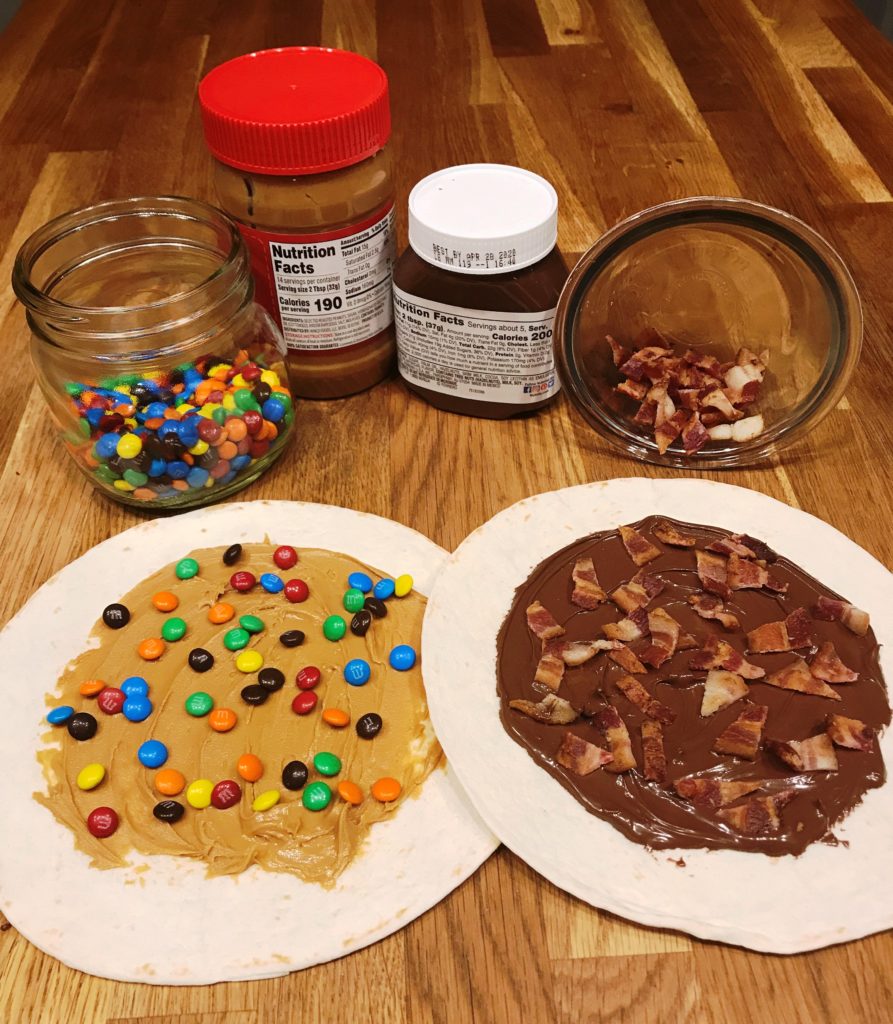 Start with a tortilla. Depending on size and brand, these can be anywhere from 90-120 calories each. Option one is for peanut butter (100 calories per tablespoon) with M&M's added. These little chocolate nuggets are about three calories each. Option two uses Nutella (also 100 calories per tablespoon) with crispy bacon bits added. Bacon averages 43 calories per 8-ounce slice.
A third option is worth mentioning, albeit not for backpacking. If you are car camping, or raft camping and have a means for keeping things cold, think about a Caesar chicken wrap. Pre-cooked strips of chicken are available at any grocery store. Then add cut romaine lettuce, shredded parmesan, dressing, and even some croutons. We love these wraps served cold on a hot evening while rafting, and we'll bet you'll love them as an easy to prep travel meal as well.