Ski and snowboard lessons are not just for beginners and little kids. Why take a lesson if you already know the basics?
Because learning to ski and snowboard well is a life-long progression, and no matter how good you or your kids are, there's always something to learn from an expert and things to improve on. Kids and adults of any age and ability level can benefit from taking lessons.
Here are some different options from local Ski the NW Rockies association resorts—remember to reserve and schedule your lessons in advance.
First-Time Multi-day Group Lessons
One of the most popular programs for adults or kids (7 and older) who have never skied or snowboarded before is the EZ 1-2-3 package. Available at all four Ski of the NW Rockies association resorts (49 Degrees North, Silver Mountain, Mt. Spokane, and Lookout Pass), the program includes three days of rentals, lift tickets, and lessons.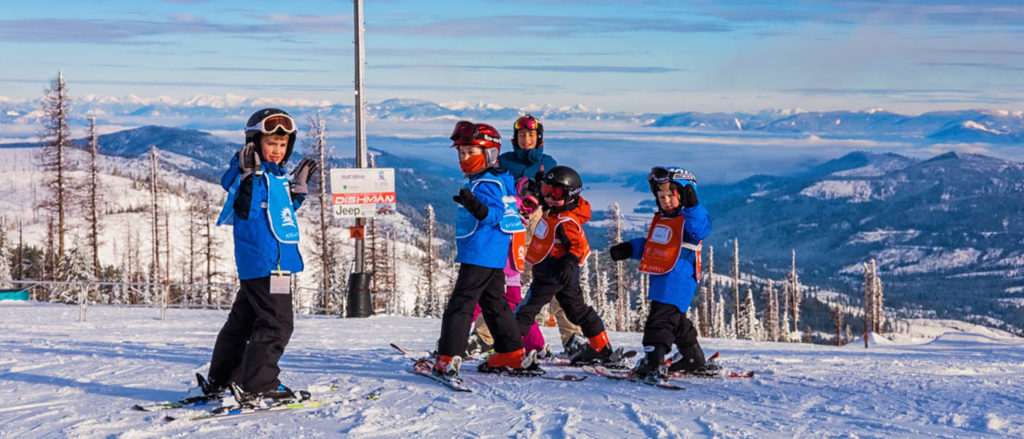 Adult & Kids Camps
Several local resorts offer skill-building camps that also have a social element. Examples include Mt. Spokane's Ladies Day Clinics and Park Club for skiers and snowboarders ages 9-17 who want to work on their park skills., February 11, 2022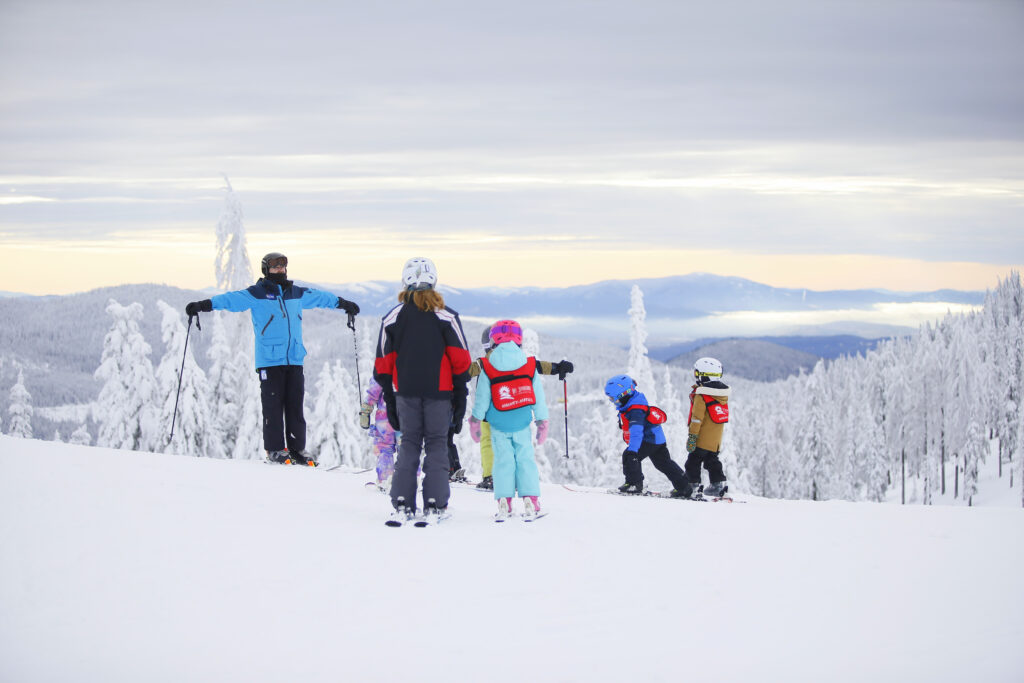 Private Lessons
All local resorts offer private lessons, and some mountains like Silver Mountain also offer semi-private group lessons where a small group of your friends can take a lesson together.
Multi-Week Lesson Programs
Take your pick of multi-week group lesson programs for kids or adults from your favorite local resort. This is a great way get better by committing to multiple weeks of skiing or snowboarding.
Learn about additional lesson options at Ski the NW Rockies resorts.