Spokane, Wash.
By Robin Redman
Ski for Light Inc., a non-profit founded in 1975 by a group of Norwegian-Americans, promotes skiing for individuals with vision and mobility-impairments.
Five members of Spokane Nordic Ski Association had planned to join skiers from across the globe at the 47th annual Ski for Light international event. However, the event was canceled "due to changing conditions of the COVID-19 pandemic," according to the Ski for Light website.
The event was to take place at Snow Mountain Ranch, Colorado, January 30-February 6, 2022. Organized entirely by volunteers, the week-long winter adventure is held in different geographic regions each year.
The word "Light" in the organization's name reflects the metaphorical human struggle to challenge perceptions of personal capability and achieve the unimaginable through perseverance.
Two cornerstone beliefs led to the creation of Ski for Light. First, is the principle that individuals with vision or mobility impairments can successfully learn to cross-country ski and have fun if they are given proper equipment and are paired with a sighted and experienced Nordic skier to act as instructor and guide.
In addition is the belief that experienced sighted skiers will also find it fun and rewarding to share their love of Nordic skiing by being an instructor and guide for someone who can't easily experience the sport independently.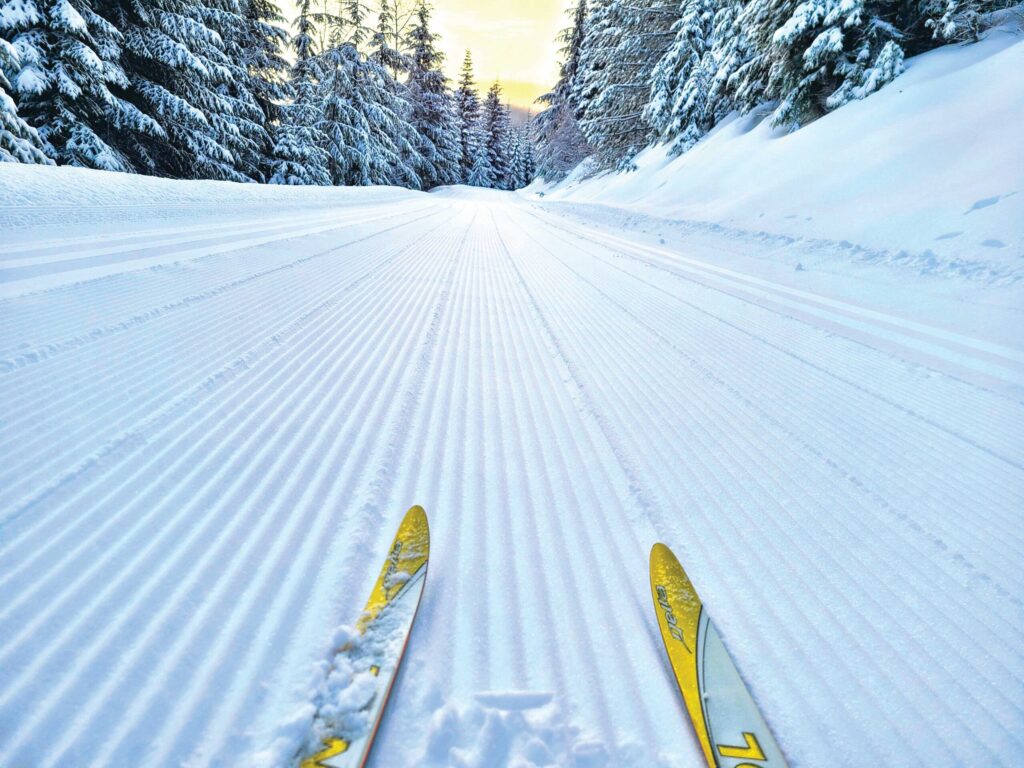 Volunteer guides are paired at the start of the week with a participant to assist with activities like skiing, biathlon, sledding, and mechanical bull-riding. This all culminates with a 5 and 10K race celebration at the end of the week.
Guides adapt for the unique needs of their ski partner and, more importantly, can carry the "light" back here to the Inland Northwest by assisting local vision- and mobility-impaired skiers in Spokane's Nordic community.
Even if unseen, the transformational experience of gliding through forests and meadows can still be fully appreciated—in a totally unique way—through smell, hearing, touch, and taste.
Thanks to the collaborative efforts of Washington State Parks, City of Spokane Parks and Recreation, Spokane Nordic Ski Association, and community volunteers, user-friendly trail systems are easily accessible at both Mount Spokane State Park and Dwight Merkel Athletic Complex each winter.
For information on how to support, participate, or volunteer, visit Spokanenordic.org/adaptive or email info@spokanenordic.org.
Originally published in the January-February 2022 issue before this event was canceled.
Find more stories about Nordic skiing or local adaptive skiing and snowboarding programs in the Inland Northwest in the OTO archives.