If you had a chance this year to try something new, something a little out of your comfort zone, something slightly off the beaten path – would you take it? What if you had six chances?
Out There Monthly is excited to introduce the Team OTM Challenge, a new 6-month program of trail and road runs and bike rides that will remind you why living in the Inland Northwest is way up there on your "Things I'm Thankful For" list. This program will challenge you to complete at least one participating race each month from May through October. OTM is working with race directors of more than 30 events in 2016 to bring Team OTM Challenge participants a diverse selection of races, both on dirt and on pavement. "We have so many cool races and events here in the Inland Northwest," says OTM Publisher Derrick Knowles, "and we wanted to find a way to encourage more of our readers to get out there and try something new."
The Team OTM Challenge will focus more on the act of running or riding than on the social aspect of those activities (although there will be plenty of team camaraderie before, during and after the 2016 season), letting you test yourself during each event and throughout the season without the pressure of weekly group runs. Your challenge is to explore and discover new races, activities and countryside, and push your own limits, not to compete against the clock.
"Even though it's an individual challenge," says Knowles, "our program participants will be a part of something beyond themselves by getting out there to push themselves with like-minded people in the outdoors community."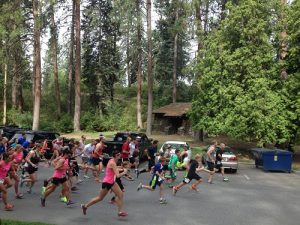 Kick-Off
The Team OTM Challenge will kick off with a party at No-Li Brewhouse on April 6, where you'll have a chance to meet your fellow teammates, receive your gender-specific team tech shirt and other OTM swag, chat with local race and event directors, and win raffle prizes from our program sponsors – all with a free pint in hand.
The Program Season
From May through October, you'll challenge yourself to complete at least one running or riding event each month. You'll have dozens of races and less competitive fun runs and rides to choose from. As a Team OTM Challenge participant, you'll receive generous registration discounts of up to 30% off each event (which means you'll easily make back your program registration fee). Participating races will include individual and relay run and bike events, both on and off road. Check here for an updated list of races and events.
Wrap-Up
At the end of the season, participants will get together again at a Spokane area brewery (location TBD) in early November, where we'll celebrate our successes (and mourn our missteps) with more prizes from our program sponsors, more free beer, and a preview of the following season.
Form Your Own Team
Don't want to sign up by yourself? Then sign up on a 4-person team. Our team option allows you to gather some friends, co-workers, or family members and challenge each other as well as other teams in the program. You'll all get a big price break on registration (4 people for the price of 3).
Register Now
Early registration (now through April 6) costs $50. Late registration (after April 6) will cost $60. Register online at www.outtheremonthly.com/team-otm-challenge. You love getting out there, and we at Out There Monthly love helping you achieve that goal. In 2016, let's get out there together with the Team OTM Challenge!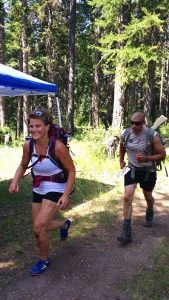 Participating Events (More Coming Soon)
You'll get access to ALL of these race discounts, so you can do as many as you like! (But we encourage you to challenge yourself to do at least six.)
May
June
July
August
September
October
*Age Requirements: We welcome participants of all ages to the Team OTM Challenge program. However, race directors determine the age requirements for their own events. Participants younger than 18 years old should check the age requirements for the specific races and events that interest them.
Swag Bag
Each participant will receive a swag bag full of the goodies listed below, and more!
Lyte Balance 2oz electrolyte concentration sample.
Mellow Monkey Yoga Studio three class pass good for all regular yoga classes.
Physical Therapy Associates three class pass for all regular fitness classes.
Healing Balance Massage 50% massage discount.
Fun Unlimited three standup paddleboard rental passes.
Zinnia Designs 20% off permaculture design consultation.
Avista superlight flashlight.
Bumble Bar junior sized bars.