Recipe courtesy of the Local Inland Northwest Cooperative.
Enjoying seasonal produce is a cinch with this recipe that combines freshly grated carrots, Chioggia beets, winter kale, and nutty pedrosillano garbanzo beans from the Palouse region.
Chickpeas
1 cup dried pedrosillano garbanzo beans from PNW Co-op, soaked overnight
½ tablespoon olive oil
½ teaspoon salt
Black pepper
Salad
Dressing
½  cup plain yogurt
½  lemon, squeezed
1 clove garlic from Channing Farm, minced
1 tablespoon olive oil
Pinch of salt
Salad recipe ingredients: Chioggia beets from Ronnigers Organics (left) and carrots from Full Bushel Farm. // Photos: Local Inland Northwest Cooperative, LINC Foods.
Directions
Simmer the garbanzo beans for roughly three hours until soft. Remove the liquid and place on a baking sheet with olive oil and bake at 400 degrees F for 10 minutes. Sprinkle with salt and pepper.
Strip the kale leaves from the stem and slice the leaves thinly. Place in a salad bowl, sprinkle with salt, and massage 10 times.
Grate the beet and carrot. Add to the kale, drizzle with olive oil, and mix together.
In a small bowl, whisk together the dressing ingredients.
Top the salad with garbanzo beans and drizzle with dressing and feast with the seasons! (Courtesy of the Local Inland Northwest Cooperative.
Local ingredients available at Lincfoods.com.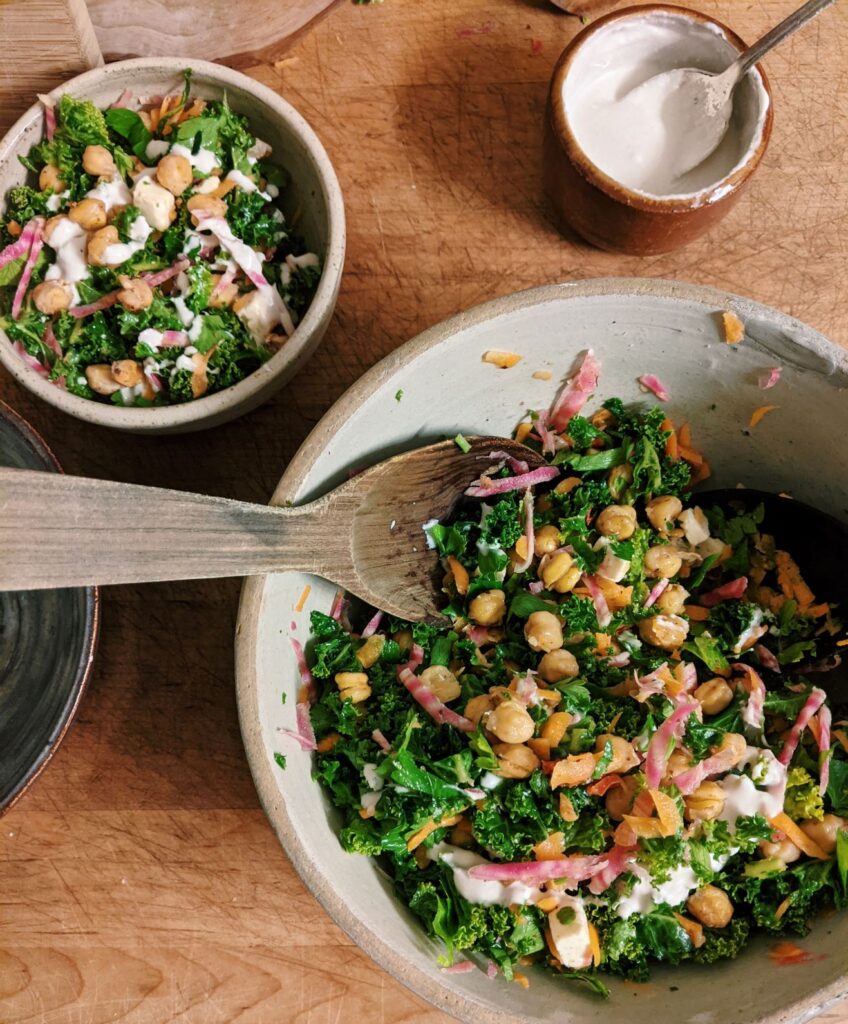 Learn more about LINC Foods in this story from our June 2020 print issue.
Find more recipes in the OTO archives.