Vantage, Wash.
While well-developed with campsites, trailheads, water stops, and other amenities on the western side of Washington, the Palouse to Cascades Trail becomes more remote and difficult the farther east one travels from the Cascades.
The Palouse to Cascades Trail Coalition has been working with Washington State Parks to make upgrades to the trail, including repairing or rebuilding old trestles; installing tent pads; and placing portable toilets, water sources, and Wi-Fi hotspots.
The Coalition is also partnering with businesses along the trail to carry supplies for long-distance cyclists, hikers, or horseback riders who might need aid on their eastern Washington journey.
While work on the Beverly Bridge near Vantage was put on hold following the death of one of the workers in early August, a soft opening of the bridge is anticipated for November 2021.
The Coalition has been successful in creating camping in Ralston, working with State Parks and the Friends of the Tekoa Trestle on re-decking the Tekoa Trestle, and continuing to partner with small towns and businesses along the trail for more amenities in the future. 
Learn more at Palousetocascadestrailcoalition.org.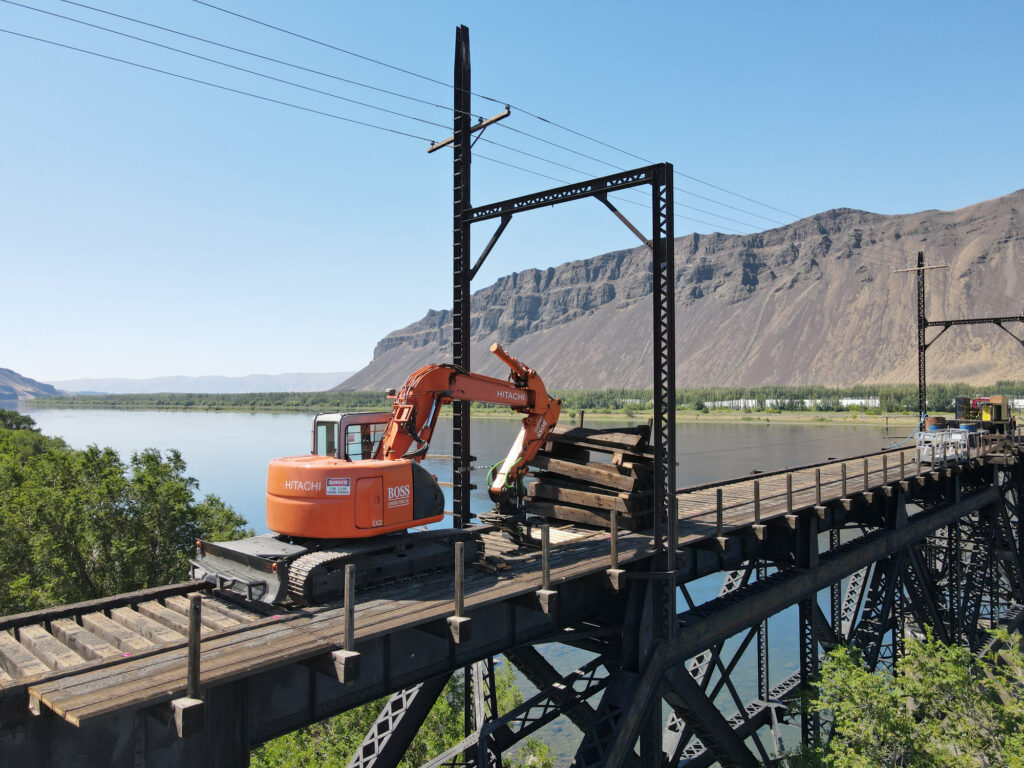 Find more stories about the Palouse to Cascades Trail in the OTO archives.