Beverly, Wash.
The historic Beverly Bridge will open to the public as early as October 2021. This connecting bridge over the Columbia River opens up a longtime dream trail — the Palouse to Cascades — across Washington State.
The Palouse to Cascades State Park Trail is a linear park comprised of most of the former 287-mile Milwaukee Road Railroad corridor.
Back in 2014, Washington State Parks and Recreation Commission completed planning for the 34-mile section of the Palouse to Cascades State Park Trail (known until 2018 as the Iron Horse State Park Trail) between Malden and the Idaho border. Later on, in 2016, State Parks completed a planning process for the remaining sections.
The Beverly Bridge spanning the Columbia River, links the western half of the Palouse to Cascades Trail to the eastern half. Completed in 1909 and 1/2-mile-long, the original trestle was registered on the National Register of Historic Places in 1982.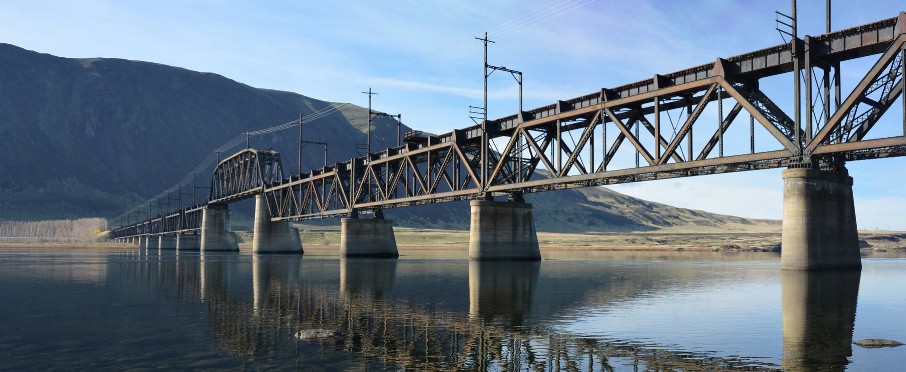 However, due to safety concerns, the trestle was gated and closed, bisecting the PTCT into two sections. Trail users were forced to arrange a shuttle or risk a dangerous crossing at the nearest bridge, the I-90 bridge at Vantage.
In many ways, this a huge victory for Washington and trail enthusiasts. After the initial railroad went bankrupt in the mid-1970s and abandoned its lines in the Pacific Northwest in 1980, the bridge and adjoining right-of-way were taken over by the State of Washington in lieu of back taxes owed by the railroad. Soon after, the bridge was listed in the National Historic Registrar of Historic Places.
Now, forty years later, it's the link that binds the State together, and opens a new era of cross-state trail fanatics.
Originally published as "Historic Bridge Opening To Improve Cross-State Trail" in the July-August 2021 issue.
For stories about other biking and hiking trails in the Pacific and Inland Northwest, visit the OTO archives.