My favorite lake activity is open water swimming. I have been a quasi-competitive swimmer since I was 5 years old, and it's always the activity that I can go back to time and again. I started swimming in some nearby lakes because pool access is not always easy to find for free.
I love heading to Fish Lake southwest of Spokane because of its proximity to where I live, water temperature, and it is a good size to get in a few lengths for a nice workout. I also like how seemingly ridiculous I look walking through the crowd of sunbathers and floatie loungers with my bike shorts like swim wear, goggles, and sometimes flippers.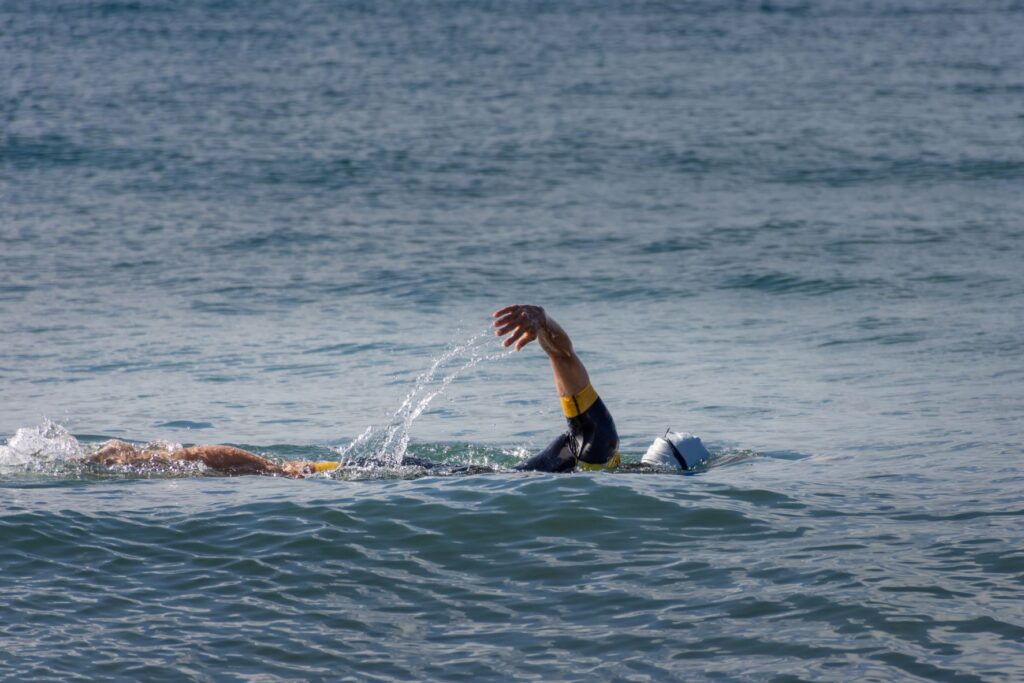 Wearing goggles makes gazing at underwater lake life possible, including frogs and fish, the underside of lily pads, and just viewing a seldom seen aquatic world.
Open-water swimming has its own unique challenges: swimming in a straight line isn't all that easy without lane guards, it takes time to get used to colder water, and it helps to be comfortable treading water. But it is sure nice to gaze at the birds and clouds while you're doing the backstroke.
For more stories about swimming, visit the OTO archives.
Learn about other lake destinations and recreation in the 2021 Inland Northwest Lake Guide.