While visiting or camping in a national forest on the west side of Priest Lake, there are many activities and destinations that are accessible by foot, boat, or bike.
1. Visit Upper Priest Lake.
Paddle the 3.5-mile Thorofare to Upper Priest Lake, accessible at the north end of Priest Lake. For the shortest paddle, start from Beaver Creek Day-Use Area. Or hike to Upper Priest via Navigation Trail. You can camp overnight at a rustic national forest campground.
2. Earn your meal, drinks, or treats.
From Luby Bay Campground, you can paddle the shoreline or bike or hike the Beach Trail south to Hill's Resort. Or start paddling or biking from Outlet Bay Campground and head north to Hill's. You can also boat from anywhere along the lake and park at the resort docks for a day-use visit.
Known for their creative, family-friendly foods, dine on their deck to enjoy huckleberry delights. During the morning, you can order huckleberry pancakes—just one of many options from the breakfast menu. For summer 2021, Hill's also has new casual dining and George's Dining Room dinner menus. You can also get a milkshake, lemonade, or even margarita made with local wild huckleberries.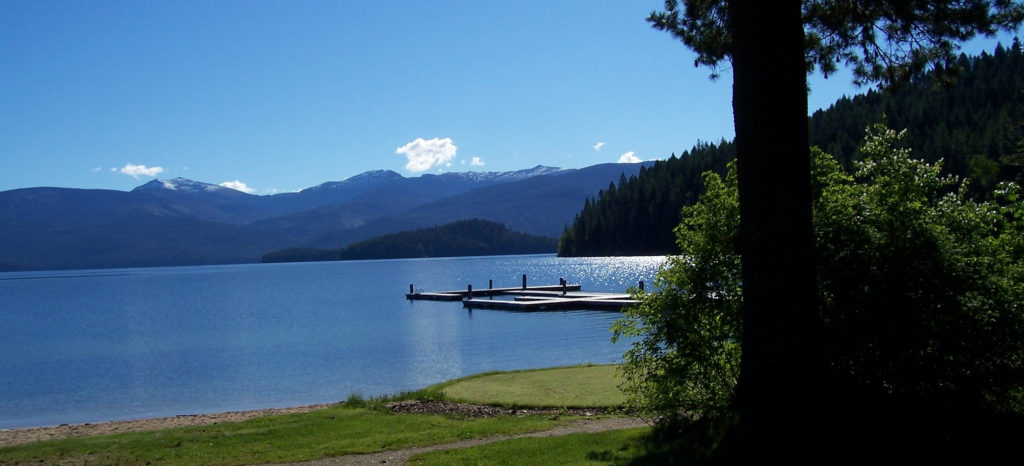 3. Golf on the lake.
Hill's Resort also owns the 18-hole Priest Lake Golf Course, located only minutes away. You arrive by boat to the resort docks and drive a reserved "street legal" golf cart to the course. Rent or bring your own clubs.
4. Explore local history.
The Priest Lake Museum is also nearby. Learn the local cultural and natural history, and view the featured exhibit, "Fool's Gold: Mining at Priest Lake," which includes an outdoor exhibit area along a short path to view large artifacts. Free admission; more details at priestlakemuseum.org.
5. Paddle to an Island.
For those with advanced canoeing or kayaking skills, you can depart from the Kalispell Boat Launch (at Kalispel Bay) and paddle to Kalispel Island—the largest among seven islands. Head to the Idaho Panhandle National Forest day-use beach or stay at one of the 52 campsites located around Kalispel Island.
Bartoo Island is also within paddling distance from Priest's western shore. Located closer to Luby Bay, it has a day-use area and 25 camp sites.
Find more information at fs.usda.gov. Reserve a campsite or take your chances with a handful of first-come sites on each island.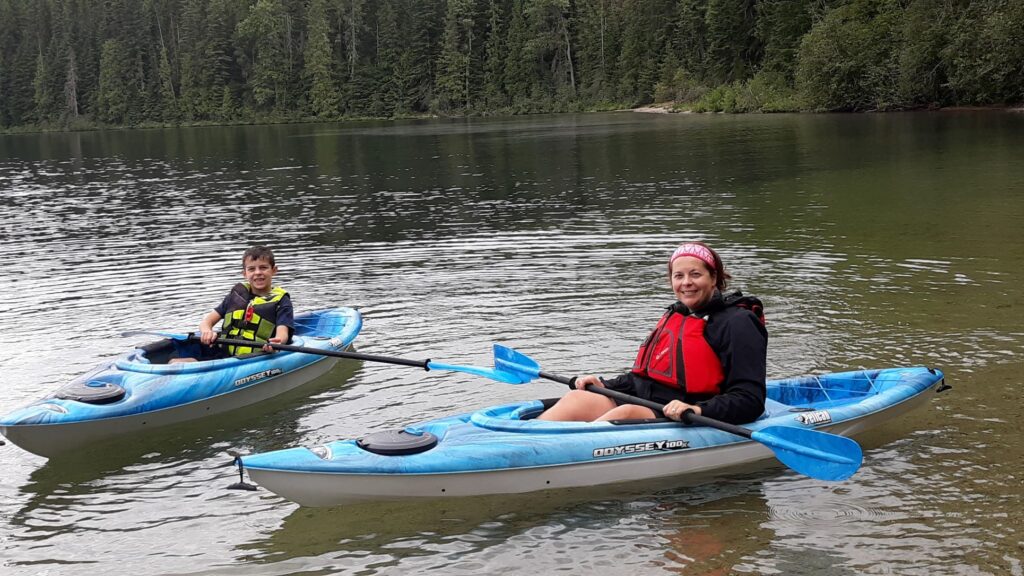 For more stories about Priest Lake, visit the OTO archives.
Learn about other lake destinations and recreation in the 2021 Inland Northwest Lake Guide.