I have heard that Priest Lake is a nice place to visit in the summer, but I wouldn't know because I always save my trips to this popular North Idaho lake for fall. While I have never been swimming in Upper Priest Lake, I have experienced complete solitude there, and I judge it to be a good trade off. The motorboats and jet skis have long since been winterized and placed into storage by the time I go, leaving the shoreline quiet enough to listen to birdcalls. There's also a better chance of seeing wildlife along the lake's edge. The trail and shoreline are generally snow-free this time of year, but the nearby mountains might already be sporting a new coat of white. Even if they're not, the yellow larch highlight the change of season.
From Beaver Creek Campground, visitors have several options for the best way to access Upper Priest. My favorite method is a bit of a hybrid, as I generally plan this trip as an overnight and use either a canoe or kayak to carry my equipment to Upper Priest via the Thorofare connecting the upper and lower lakes. On my first fall visit several years ago, my group only had two canoes for our party of eight. This allowed everyone a chance to walk one direction and boat the other, and the hikers didn't have to carry full packs since all of the tents and sleeping bags fit inside dry bags stashed in the canoes.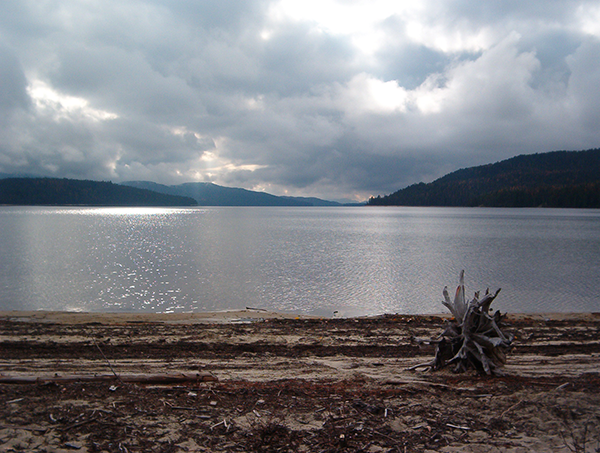 Once at Upper Priest, those with canoes or kayaks can choose from several boat-in campsites, and can also choose to access the trail system from several spots along the shore. Don't despair if you don't have a canoe, however, as there's a lovely three-mile trail that begins at Beaver Creek and takes hikers or mountain bikers, via a mainly flat approach, to one of the best campsites at Plowboy on Upper Priest. This is cushy backpacking, as the five Plowboy campsites have picnic tables, fire rings, and a shared outhouse. Pets must be on a leash at all times, and there's no glass permitted on the beach. Keep in mind that it's pack-it-in, pack-it-out, and food must be stored properly.
Those who stay for the weekend can choose to continue exploring on the Navigation Trail, which extends a total of 8.1 miles north from Beaver Creek Campground. Those who only have a day to visit can still enjoy the first portion of the trail, perhaps planning Plowboy as the logical picnic lunch-spot and turn-around point. Enjoy Priest Lake without crowds, motorboats, and mosquitoes. If you're braver than me, perhaps you can even enjoy a bracing lake swim.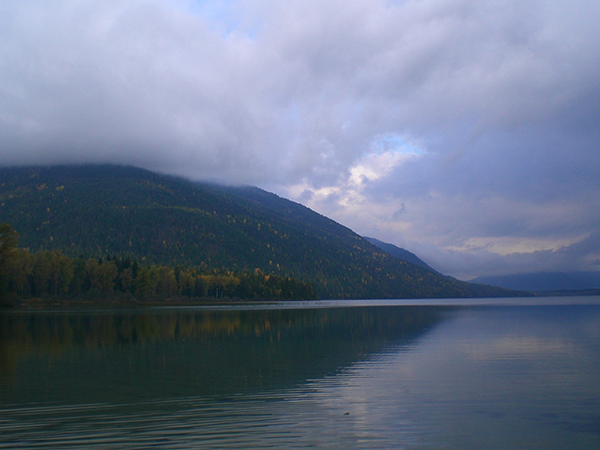 Distance: 6-16 miles round-trip.
Getting There:  From Priest River, Idaho, travel north on Highway 57. Just beyond the outpost of Nordman, take a slight right on Reeder Bay Road, continuing as Reeder Bay becomes Forest Road 2512 to Beaver Creek Campground and the trailhead. //