Oh Canada! You may not be our home and native land, but how we in the Inland Northwest have missed you these two years of pandemic and closed borders. But with COVID-19 (fingers crossed) behind us and border restrictions easing up, we and our glowing hearts are looking to get reacquainted.
It's now time to enjoy those bits of the great outdoors that have been off limits. And what better place to bust out again than Rossland, British Columbia, the capital of Canadian mountain biking less than three hours north of Spokane?
In-Town Epic Riding
According to Caroline Rousselle, one of the owners of Revolution Cycles in Rossland (a must visit!), what makes Rossland befitting its status as Canada's mountain biking capital is the wide variety of trails that are accessible directly from town, no car required. Anyone enjoying these trails has the Kootenay Columbia Trail Society (KCTS) that built and maintains them to thank.
The trails, says Rousselle, as described on the Trailforks app, are accurately labeled. When there's a black diamond, you better not overestimate your abilities or fitness.
If you are looking for something Rouselle describes as a "bit more flowy," then the blue-square intermediate trails are for you. That means, if you want to tackle the local epic Seven Summits, you need to be fit and capable. It may well contain the toughest 30 kilometers (18 miles) you'll ride, with more than 4,500 feet of climbing.
Bring all the food and drink you'll need for the average five hours it takes to complete. The Trailforks rating for the Seven Summits is "extreme." And they mean it.
Along with a great trail system, Rossland has become a leader in adaptive mountain biking, providing a welcoming space for athletes who have suffered spinal cord injuries that would otherwise keep them from cycling. Similarly, every trail but the Seven Summits, due to the delicate trail surface and ecology, is open to Class 1 eBikes.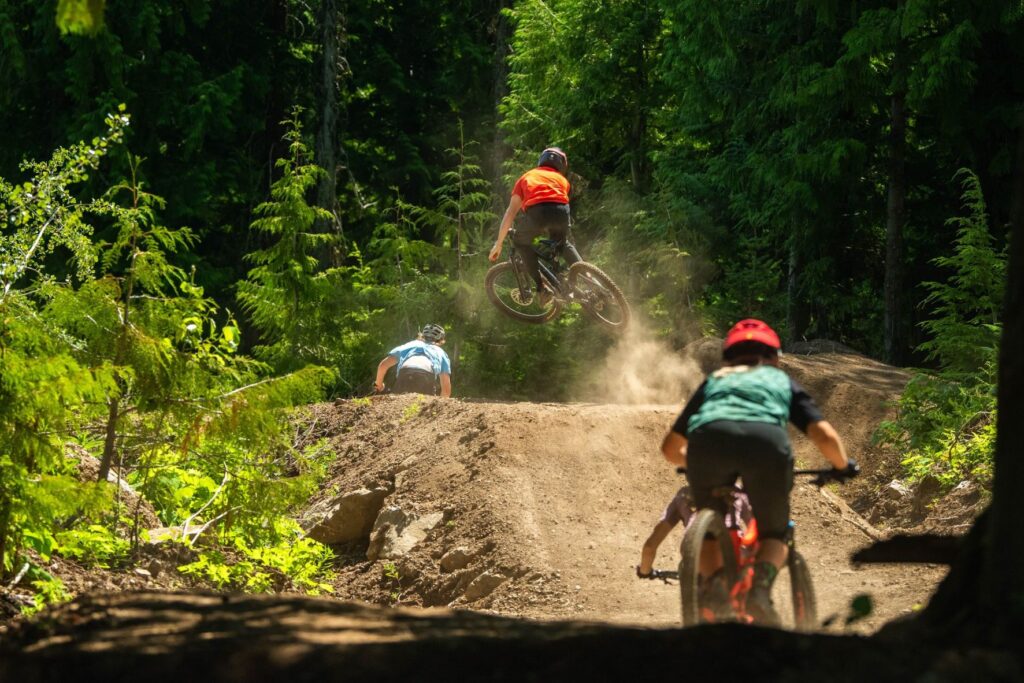 New Trails & Amenities Open along with the Border
So what's happened in and around Rossland since the COVID-19 border closure? Stewart Spooner, operations manager for KCTS, says "We've had quite a few developments in the past couple of years."
The Millennial Trail Expansion opened in 2020, adding 5.8K of trails at the base of Red Mountain with advanced, intermediate, and novice climbing and cross-country terrain and connections to Paydirt trails. Another new trail is the machine-built, bermed, and jump-filled Dragontail, adding a bike-park experience, though without lift access.
Spooner says that KCTS has also created an entirely off-road loop of trails connecting the Larch Ridge trail network, including the popular Monticola trail. KCTS is also developing the new Mxiɬp Xewílh (Cedar Trail), an 18K moderate trail connecting Nancy Green Pass to the Larch Ridge Trail network and RED Mountain Resort. The lower section will open mid-summer 2022, with the entire trail ready for Spring 2023. That's lots of new terrain for those who have previously ridden the Rossland area.
It's not just that trail system that has grown in Rossland since the border closure. Kylie Lakevold of Tourism Rossland reports that "during the pandemic more new businesses opened versus closed."
New restaurants include Rossberry Hill Bistro at RED Mountain Resort and The Underbelly Bistro downtown. There's a new chef at The Velvet Restaurant too. Shopping has expanded, there are new and expanded art options, and lodging has improved with renovations at The Wild Turkey and The Flying Steamshovel inns.
When to Go
Rossland's elevation of 3,356 feet means warm weather begins in late-May and many trails can hold snow in places through June. The subalpine Seven Summits doesn't typically open until early July, closing in late October.
Most trails receive regular maintenance one the snow melts and the trails dry out, but it's always worth a call up to Revolution Cycles in Rossland for a trail update.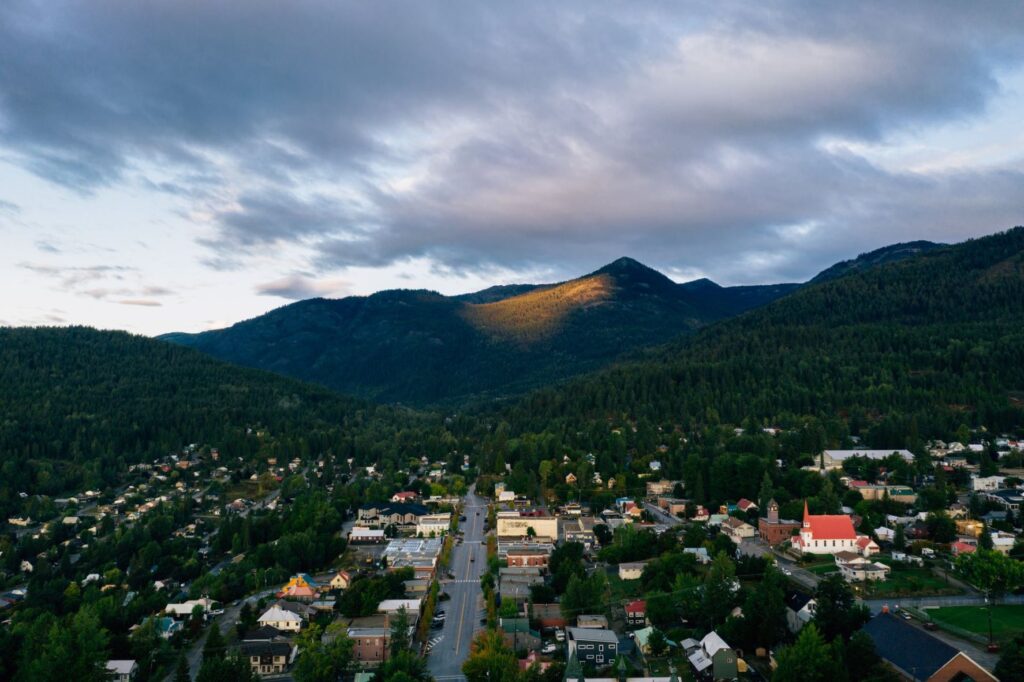 Find more stories about Rossland, B.C., in the OTO archives.