As the natural world around us changes rapidly, our relationship with it is changing too. These stories represent families and individuals who view land not just as a commodity but as a partner, a sustainer, a life-giving force.
Protecting land for its own sake—for the sake of the animals and plants that rely on it, for the sake of clean water and air, and for public enjoyment now and for future generations—rarely makes sense solely from a financial perspective. Thankfully, there are private land owner conservation champions who see former working forests and ranchlands as so much more than short-term dollar signs.
James T. Slavin Conservation Area, Spokane County, WA
"It went from a love/hate relationship, to more love than hate, and then once the county took over, now I can just love it," says Jim Slavin, Jr., as he sidesteps a pile of skunk scat in the trail and points out memorable landmarks on the 628-acre conservation area that bears his family's name.
Jim's father, James T. Slavin, Sr., was the son of a hops farmer in the Yakima Valley who eagerly homesteaded his first 160 acres of farmland south of Spokane in 1965. Over the subsequent decades, he added to his spread when land became available, putting in a canal to channel water to hayfields and provide grazing land for cattle.
"This was his sanctuary," Jim Jr. says of his father, who preferred to spend the day on this land with "a dog, a gallon of water, and a bag of apples," over time at a country club or other public setting.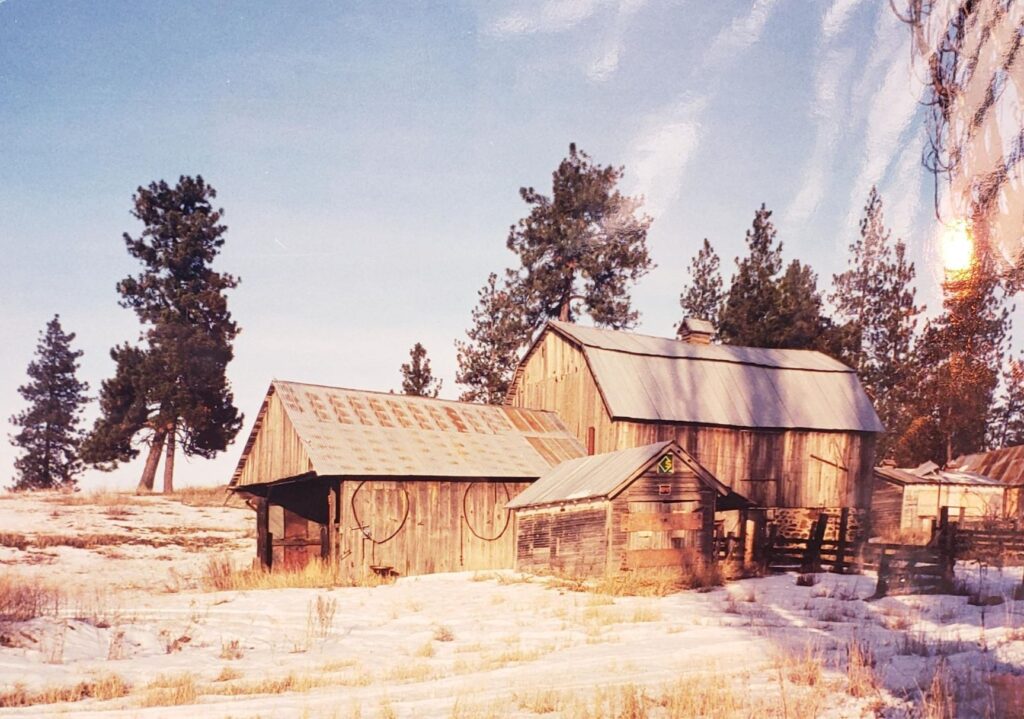 The Slavins' four children and Joanne, the matriarch of the family, got used to driving old cars with doors prone to falling off since investing in their beautiful agricultural land was Jim Sr.'s top priority.
As the kids grew up, Jim Jr. was the only member of the family to live on the property, and he has many fond memories of coming home to his family's own 600+ acre slice of heaven during his college and early career days.
"When he was in his 70s," Jim Jr. says about his father, "it just became a lot to manage."
In 1998, the land went up for sale and to be sure it didn't turn into a subdivision or mobile home park, the family worked with Spokane County to protect it as a conservation area in perpetuity.
When the county purchased the land, they returned the water to its natural state, allowing a shallow, meandering wetland to host hundreds of waterfowl, migratory birds, eagles, coyotes, deer, and the occasional elk. In addition to working to put this land into conservation status, the Slavins contributed $100,000 in an endowment to help care for and maintain the area for years to come.
A striking part of the James T. Slavin Conservation Area story is how relationships with land change over the years. "I remember bucking hay bales and thinning trees," Jim Jr. shares. "And that was hard work."
Now, he leads tours of young people, community organizations, and friends who want to learn about the flora and fauna, the history of the land, or just enjoy watching flocks of geese and pelicans settle in during a Spokane summer sunset.
"This place is special, and he wanted to see it protected so the community could use it," Jim says of his father, a stalwart farmer and lover of the land to his last breath.
Slavin Conservation Area is open year-round, with interesting seasonal changes: winter (top left); spring (top right) // Photos: Amy McCaffree; summer (bottom) // Photo: Lisa Laughlin.
Cabinet View Nature Area, Sanders County, MT
"I want to save little places where nature can prevail over human destruction," says Judy Hutchins, daughter of environmental advocate Ruth Powell Hutchins. Much of her life has been dedicated to the business of real estate, just not for the usual reasons people get into real estate.
A wildlife biologist by training, after stints in New York City and Ann Arbor, Michigan, Judy Hutchins landed in Heron, Mont., and never looked back. "It felt like coming home," she says of her first visit to Montana from her childhood home in western Colorado.
Western Montana beavers and other wildlife have Hutchins to thank for the 76-acre Cabinet View Nature Area, which is home to a thriving spring-fed beaver complex. Throughout her life, Hutchins has purchased or otherwise worked with land in Colorado and Montana in order to put lands in conservation easements, which are legal agreements that protect private land from future development.
Hutchins' strategy of buying land, putting those acres into conservation easements, and then reselling the real estate, has protected 10 pieces of land including wildlife corridors, wetlands, and habitat, including the Cabinet View property.
While a board member of the Kaniksu Land Trust (KLT), Hutchins helped KLT transition to a community land trust model, and when she saw the need for public places in which to educate local residents about land and water, she knew she'd found the perfect buyer for this pristine wetland.
Thanks to funding through the North American Wetlands Conservation Act and tireless work by KLT, the land was purchased in June of 2019 and opened to the public. Mindful of disturbing the animals living on the land, KLT put in a trail system and signage to encourage responsible use and enjoyment.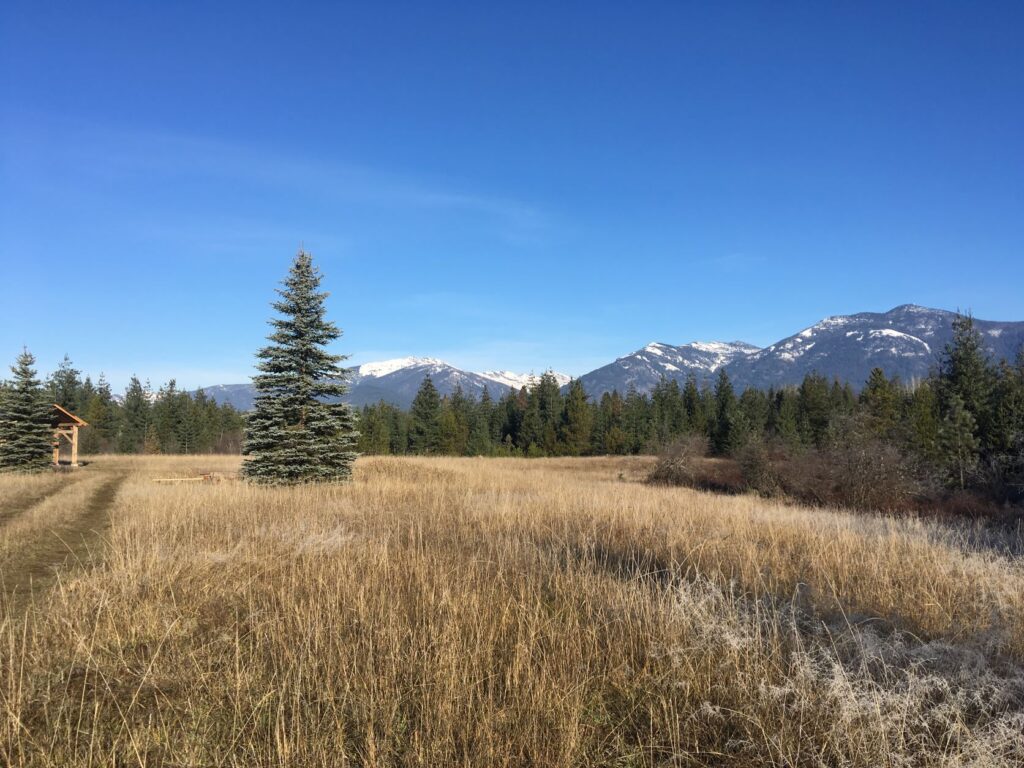 "Although somewhat off the beaten track," says KLT's conservation director Regan Plumb, "the Cabinet View Nature Area has served local junior high and high school students as an outdoor classroom for many years. The land also offers a location for quiet walks and wildlife viewing for area residents and provides high-quality habitat for diverse wildlife species."
From extensive water-storing wetlands to healthy timber stands, wildlife habitat, and scenic trails, this property provides myriad benefits to the two-legged and four-legged (and feathered) residents of our community, says Plumb. "And it would never have been protected without the generosity and foresight of the previous landowner, who recognized many years ago that there was something very special here."
As the natural world around us changes rapidly, "It's comforting," says Hutchins, "to look up at the mountains and realize they're unchanged. Things will change, but rocks, rivers, mountains will survive."
Hutchins' investment in those special places, those pockets of nature, give us hope and a fighting chance for the beautiful lands and waters we all love.
Phillips Creek, Dishman Hills Conservation Area, Spokane County, WA
Hiking down a path littered with bones, where the wind howls at night, even when everything else is still, is a lure so powerful that teenagers can't resist. This proved true for Andrew Phillips as he and childhood friends tramped around the property his grandfather homesteaded in 1904. Nights spent sleeping under the stars—or, more accurately, lying awake wondering what massive night monster was about to have dinner at his expense—helped Andrew get to know and fall in love with the Phillips Creek land in Spokane Valley.
Phillips Creek, adjacent to the Glenrose Unit of the Dishman Hills Conservation Area, with its basalt outcroppings, grassy hillsides, and overgrown orchards speaks to the agricultural history of the area, but it also tells a story of Welsh immigrants who moved to Spokane Valley to build a future for their family—a future founded on farming and ranching.
"My sons made a camping area out there," Andrew says as he reminisces about memories made on the land throughout his youth and then as he raised his own family. Although Henry Lloyd Phillips, the second-generation owner of the Phillips Creek property, had planned to sell the land for development, he was unable to because of zoning regulations.
When Phillips passed away and the family was working to settle his estate, they decided its value as green, open space was higher than yet another housing development.
For years, neighbors had used the Phillips Creek area as if it was public and the family's concerns over liability grew. They wanted friends and neighbors to enjoy the beautiful place as they had, but didn't have the capacity or desire to maintain it for public use. And so they decided to work with the Dishman Hills Conservancy and Spokane County to put the 179-acre piece of land into public ownership and management in perpetuity in 2018.
"I enjoyed growing up there," Andrew says, "and I wanted to keep it natural—to give others the chance to experience it as well."
Like Jim Slavin, Jr., Andrew says his love/hate relationship with the family farm—loving the place but not having the time for the endless hard work—has turned only to love since he can now hike the trails, listen to the birds, and look out across the valley, knowing the land is cared for and protected forever for the good of the community.
If you or someone you know is interested in creating a lasting conservation legacy for an important piece of private land wildlife habitat here in the Inland Northwest, contact one of our region's hard-working land trust organizations.
Originally published as "From Private To Public: Conservation Champions Protect Open Spaces From Development" in the September-October 2021 issue.
Carol Corbin lives, plays, and writes in the Inland Northwest. She also works for Inland Northwest Land Conservancy, one of many non-profit organizations working to protect natural spaces throughout the region for wildlife, clean air and water, and climate resilience.