By Olivia Dugenet
Who doesn't want more joy and less stress?! The holiday season is rich with old tradition. For ages, people have been collectively fascinated with this particular time of year. Yet the National Alliance on Mental Illness reports that today, 64 percent of American adults experience the "holiday blues," or feelings of anxiety and sadness associated with extra stress and unrealistic expectations.
It is possible to re-enchant the holidays by grounding celebrations in the physical world. Evidence shows that time spent outdoors matters to our health. "Biophilia means we are wired to be connected to nature—that there's something healthy about having nature either in our presence or us being present in nature," says Dr. Brent Bauer, of the Mayo Clinic.
"If biophilia delivers benefits to humans," says Psychology Today, "then our increased distance and detachment from the natural world, due to urbanization, technological advances, and other factors, could have negative effects on our well-being—not to mention on nature itself."
The way we spend time indoors also matters. Just the act of coming in from the cold offers a surge of endorphin-laced coziness. To work more of that feeling into your holidays, stock up on candles, hot tea, and wood for the fireplace. Bake a pie or make a pot of soup, and invite friends or family to share it. A sweet spot exists at this balancing point where cold, active pursuits meet a kind of restful, glowing warmth.
This concept of harmony between cold and cozy is not new. Cold, nature-embracing regions in Europe make an art of coziness, like the Danish hygge (hoo-gah), Norwegian koselig (koosh-lee), and Swedish mys (mees). According to the World Happiness Index, these countries continually rank as the happiest places in the world though they endure immense darkness and brutal cold.
Journalist David G. Allen claims that "darkness and isolation can be celebrated because they provide the need for their relief. The act of creating our own light and warmth produces peace and contentment."
What could embody a down-to-earth spirit of holiday joy better than that?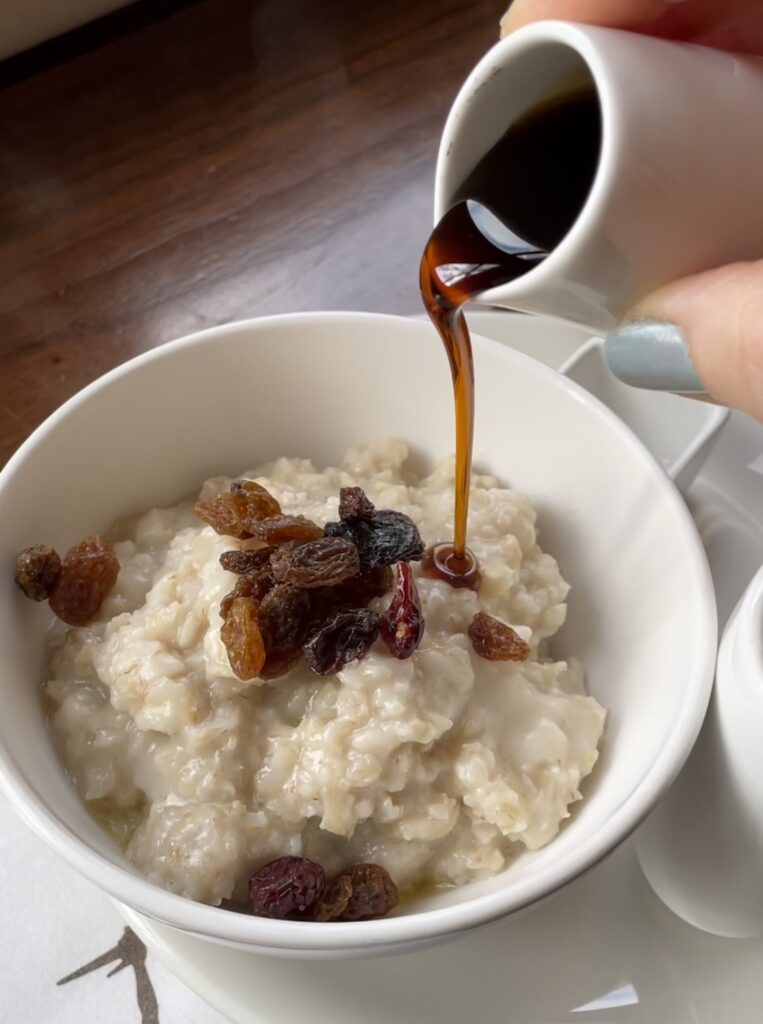 Here are 15 ways to enjoy cozy things, seek cozy vibes, and embrace and find fun in the cold.
(Editor's Note: This article was originally published in the Nov.-Dec. 2022 issue so some event ideas have passed but many are annual events, recurring in Nov-Dec. 2023.)
Enjoy Cozy Things
In The Book of Difficult Fruit, Spokane author Kate Lebo writes, "Recipes are rituals that promise transformation. They blend the precision of an instruction manual with the faith of a spell . . .." Such a notion transforms holiday cooking into an act of actual magic. This is perhaps especially true when it comes to traditional holiday pie baking. Another of Lebo's books, A Commonplace Book of Pie, will bring the fruits of the outdoors into your kitchen, and into the bodies and souls of all those lucky enough to enjoy a few forkfuls of the final product. Lebo's books are available at Auntie's Bookstore in Spokane.
Find locally-sourced foods for your holiday meals at Lincfoods.com. Cook slowly. Remember, it's magic.
Spokane-based Revival Tea Company creates flavorful blends. The strawberry green tea will keep springtime alive in your heart and nourish and revive your body at the same time.
Seek Out Cozy Vibes
Visit these cozy-vibe hot spots in Spokane: Atticus Coffee, Revival Tea Tasting Room, Wooden City, the Europa Restaurant lounge, Rockwood Bakery, The Gilded Unicorn and many more in Coeur d'Alene, Sandpoint, and around the region. Seek them out and share with friends.
Add a solstice celebration to the holiday mix. String up dried orange slices to represent the sun. (Hang them high, or your dog might eat them.) Decorate a yule log with juniper, orange slices and string, and then light it on fire to usher sunlight back into the world.
Knit or crochet something cozy. Stroll through Paradise Fibers on Indiana Street for inspiration and good quality wool.
Visit a hot spring. Endure the cold plunge before sinking into the steamy waters. Ainsworth and Radium Hot Springs, both in British Columbia, are two of my favorites.
Buying local is good for the community and the planet. Shop Terrain's BrrZAAR (annual event in December at River Park Square) for local art, and Greenbluff for pumpkins, Christmas trees and other goodies.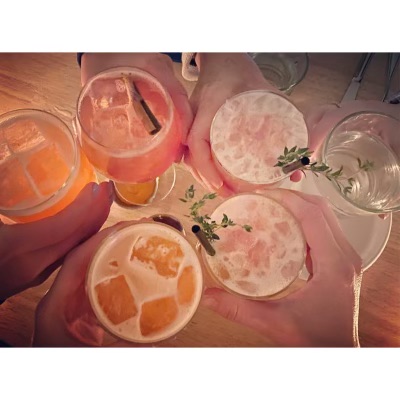 Embrace & Find Fun in the Cold
We've got so many mountains! Downhill or Nordic skiing? Snowboarding? Sledding? It's all right there.
The Annual Bloomsday Road Runners Club Turkey Trot celebrates outdoor holiday fun and community generosity. There's no entry fee, though cash or food donations for Second Harvest Food Bank will be accepted at the event on Thanksgiving morning.
Take the classic Thanksgiving to Christmas fitness challenge: run (or do another activity) for at least 1 mile per day every day from Thanksgiving Day to Christmas Day, no matter what the weather throws at you.
Make Christmas tree hunting an outdoor event by traveling to a nearby public forest and cutting the perfect evergreen. An inexpensive permit is required for cutting a Christmas tree on federal and state lands.
Bundle up. Take walks. Invite friends. Bring dogs.
Give outdoor-oriented gifts such as season passes for Idaho or Washington state parks (or Sno-Park permit), a pair of snow shoes, or make donations to the Inland Northwest Land Conservancy or The Lands Council in honor of someone you love.
The CDA Polar Bear Plunge happens every year on New Year's Day. Science claims winter swimming has potential health benefits, including positive effects on the cardiovascular, endocrine, and immune systems as well as on the psyche. However, it also comes with risk of hypothermia and death, so if you give it a try, don't go alone. An occasional wild dip can be invigorating. Experts recommend gradual acclimatization for folks who want to make a habit of it (read about the Wim Hof Method to learn more).
Originally published as "Keeping It Real for the Holidays: 15 ways to bring more joy to your holiday season" in the November-December 2022 print issue.
Olivia Dugenet is a writer and nonprofit professional living in Spokane. She wrote "Camping With Bears" in the July