Looking for a small-town winter road trip with tons of outdoor recreation potential? Republic, Wash., just three hours north of Spokane is celebrating Winterfest on Saturday, January 14, 2023, and this friendly community has plenty of fun, creative activities and spectacles planned. Spend the weekend snowshoeing, backcountry or Nordic skiing, snowmobiling, or exploring the Ferry County Rail Trail, then hit up Republic's annual Winterfest for snow sculpting, sasquatch calling, a parade, tug of war, kid's zone, and the regionally-famous outhouse races! Then grab something to eat and drink at one of the local restaurants, bars, or at Republic Brewing Company. Check out the Winterfest Facebook page for all of the latest details.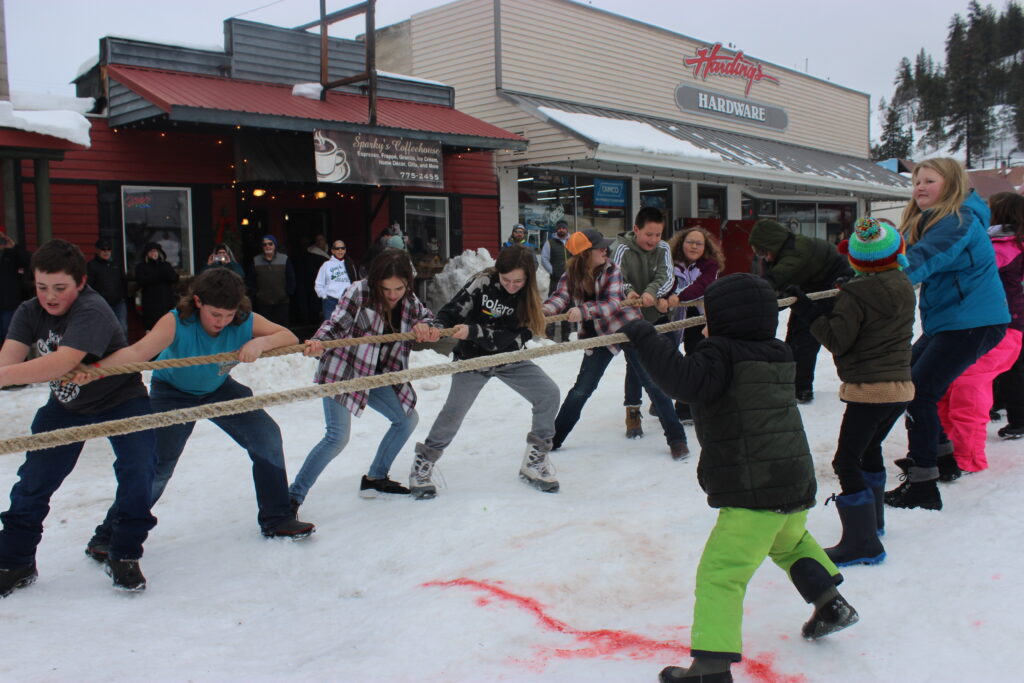 Republic is a real outdoor adventure wonderland nestled in the heart of the Kettle Range Mountains in Northeast Washington's Ferry County. No matter what your winter passion is, Republic makes a great basecamp for exploring the surrounding wild, wintery country.
Winter Activities around Republic, Washington
Exploring the winter backcountry is easy on a trip to Republic since the town is surrounded by thousands of acres of public land. The Kettle Range to the east of Republic offers plenty of beautiful terrain to explore from either Sherman or Boulder pass on snowshoes, backcountry skis, or snowmobile. Check out our complete backcountry winter guide to the Republic area for specific trail and terrain suggestions. Because the high peaks of the Kettle Crest include some avalanche terrain, be aware of avalanche risks in the area and go prepared when exploring backcountry terrain on skis, splitboard, or snowshoes.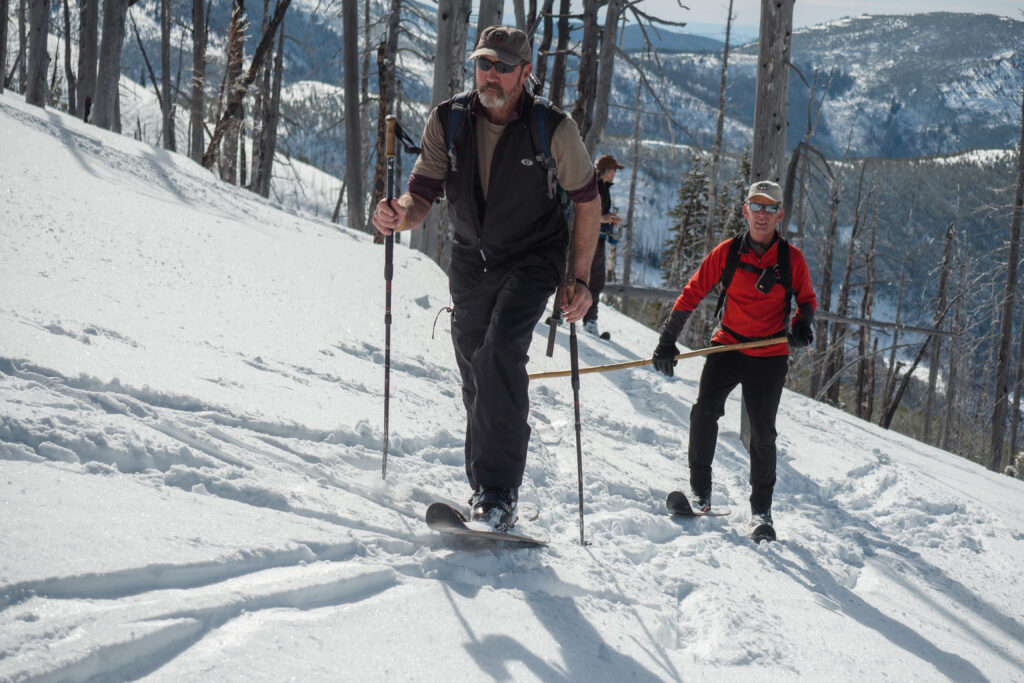 For a closer-to-town adventure, try hiking, biking, fat biking, cross-country skiing, or snowshoeing the 25-mile-long Ferry County Rail Trail a few miles out of town. If the snow gods are willing, join other cross-country skiers and Nordic newbies for the annual Ferry County Rail Trail Ski Day that goes down in Curlew, Wash., on Saturday, January 22, 2023. This awesome community event includes free Nordic ski instruction and use of gear if you don't have your own.
Learn more about winter adventures in Republic and find lodging and other amenity info at the Republic Regional Visitors and Convention Bureau's website.
(Sponsored Content)