Inland Northwest universities and colleges are producing the next generation of natural resource practitioners, land managers, and outdoor leaders who will shape the way forests, parks, and waterways are protected and managed.
Gonzaga, Washington State University, Eastern Washington University, Whitworth University and Spokane Community College each offer different takes on what today's students will need in terms of knowledge, experience, and ethics as they step into their careers during an era of climate change, increased demand for public land recreation, and acrimonious policy disputes.
While each school approaches the responsibility of preparing students for these challenges differently, they all agree that an academic education must be paired with real-world experiences and field work, and all are attempting, through evolved courses, organizations, and degree programs, to focus students' attention on broader environmental and public service missions.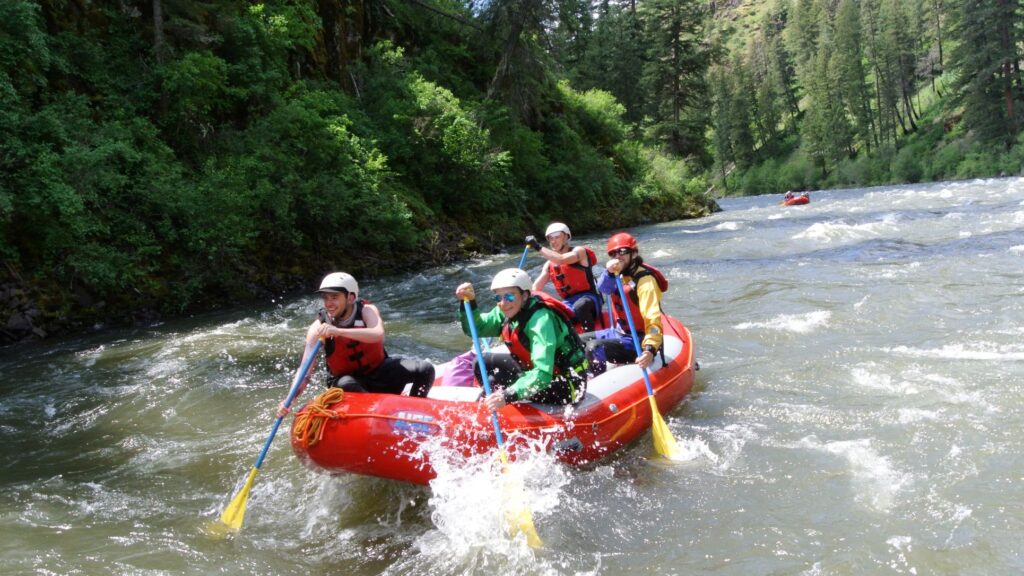 Local University and College Outdoor Ed Programs
Gonzaga University
Gonzaga, a private Spokane-based university, offers degrees in Environmental Studies & Sciences within its College of Arts & Sciences.
Brian Henning, a professor and director of the school's new Center for Climate, Society and the Environment, describes the programs as highly interdisciplinary and says that the programs reflect the school's Jesuit tradition—students must study philosophy, ethics, and religion as well as science.
He says, "We lean into social justice and hope students leave with a concern for the common good."
Along with classroom studies, students engage in practicums and internships. Recently, students have taught climate change in local elementary schools and mapped heat zones for the City of Spokane.
Washington State University
At WSU, a public university headquartered in Pullman, students major in Earth Science, Environmental and Ecosystem Science, Forestry, Wildlife Ecology, and Conservation Sciences — all housed in the School of the Environment, a merger of formerly separate disciplines.
Director Allyson Beall King says the programs are more integrated than in the past. "Big ideas are discovered and conceived of when students and professors come together at the intersections of disciplines," she says. Students at WSU also engage in hands-on field work.
For example, 2022 PhD grad, Kayla Wakulich, who now works for the land trust Utah Open Lands, spent much time planting, measuring, tracking, and monitoring local creek restoration.
Eastern Washington University
Eastern, a public university located in Cheney, offers a degree in Outdoor Recreation Leadership through the College of Health Science and Public Health.
According to director Jeremy Jostad, students learn to manage people and recreational activities occurring in outdoor spaces. He says the program is heavy on experiential education, with much of the learning taking place in the field (think backpacking, whitewater boating, and mountaineering). Classroom study is also required.
Katrin Ferraro, a 2022 graduate and the Director of Outdoor Recreation & Ski School at Mt. Spokane Ski & Snowboard Park, says that along with the skills-based courses she took classes in diversity and social justice, statistics, and budgeting and was required to conduct research and write academic papers.
Whitworth University & Spokane Community College
Whitworth University and Spokane Community College, both located in Spokane, also offer environmental science, environmental studies, and natural resources management degrees.
Gen Z Leaders Impress Predecessors
Recent graduates from Inland Northwest schools have already taken their seats in agencies, non-profits, and private industry.
Many of these new professionals are members of the so-called Generation Z, and, according to their professors, they are passionate about their work and concerned for the future of the planet and humanity.
"We're seeing students who want to solve the world's problems," says Gonzaga's Henning. Beall King of WSU adds, "They are kinder, compassionate, and interested in diversity."
Carrie Herrman, a 2017 Gonzaga graduate and current Outreach Director for Washington-based Save our Wild Salmon, says she believes that her education—especially the work she did for the campus community garden and an environmental organization—prepared her for the real world.
She says, "I learned to ask the right questions, become a better communicator, and lead others through community initiatives and projects."
Other students agree that their practicums allowed them to develop proficiencies they've put to use in their first career jobs. They honed teaching and decision-making skills, collaborated, worked on teams, and managed group dynamics—all skills they say have proven critical in their environmental and outdoor workplaces.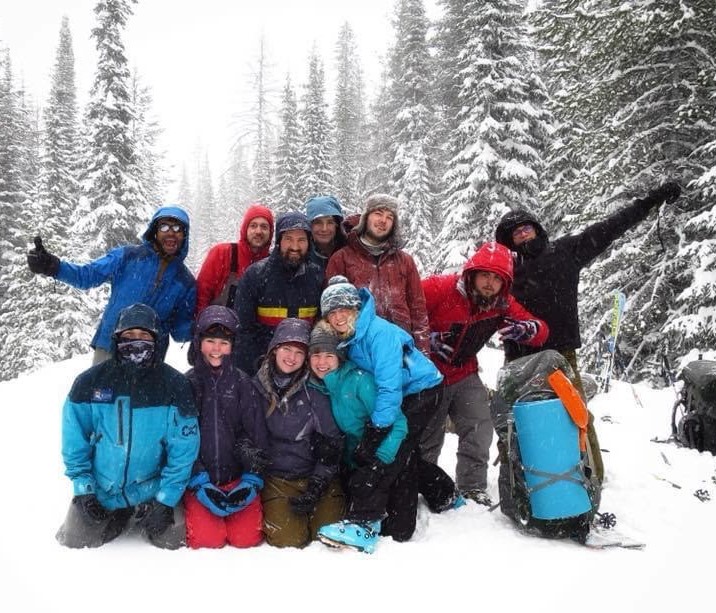 Challenges For Natural Resource Management
Educators at the Inland Northwest universities say their graduates will be responsible for managing extraordinarily complex and intractable environmental and social challenges.
Among the toughest: navigating a growing divide between traditional land-conservationists and climate activists; leading the nation in adapting to and mitigating climate change; finding ways to change public behaviors; and creating meaningful opportunities for a growing and more diverse public in an increasingly crowded natural world.
The new professionals forecast that solutions to climate change and related issues such as water supply, habitat, and conflicting uses will be their generation's holy grail and will be complicated by social and environmental injustice and on-going political strife.
Future Outlook for Outdoor Rec & Natural Resource Workforce
Many graduates from the Inland Northwest's colleges and university natural resource and outdoor recreation programs go on to graduate and law school.
Others join consulting and engineering firms, non-profits, legislative offices, government agencies, recreation companies and leisure businesses.
Ryan Griffith, a supervisor with the City of Spokane's Parks and Recreation Department, says his agency has hired many outdoor students from both Eastern and Gonzaga into both temporary and full-time positions and applauds the programs.
Even so, the speed with which newly minted professionals are finding work and the level of job security and compensation varies greatly and does not appear to be commensurate with current demands and the level of influence they'll have on critical global resources and issues.
Gonzaga's Herrman observes, "There are jobs in my field, and the Environmental Studies Department at Gonzaga was constantly sharing our job postings." She shares that it can be hard to find a job without the university's assistance.
Other graduates indicated that it took advanced degrees, acquisition of additional certifications, several years of seasonal, nomadic, or part-time work, relocating, and/or a lucky break to land full-time jobs with salaries and benefits sufficient to support themselves and their families.
With current cost of living trends and the time it takes to land a secure, full-time position, some young graduates—like their peers in other fields—are delaying starting families and buying houses. If compensation doesn't grow along with the challenges and demands, the field risks losing out on highly educated, skilled, and driven people.
Even faced with daunting professional challenges and personal economic realities, Inland Northwest alumni are enthusiastic, optimistic, and expect to remain in their chosen fields for the long term.
Wakulich of WSU says emphatically, "I know I'm in the right field, and I know I will work in it for the rest of my life." Eastern's Ferraro says, "Yes! Absolutely," that she expects to stay in this field for her career.
As Baby Boomers and Generation X leaders exit the workforce, Generation Z professionals will increasingly take the drivers' seats. Brian Henning suggests that senior professionals usher in the next generation by making space for them and transferring knowledge.
"This and future generations will be solving problems you've laid groundwork for. You won't complete these things—they will," he sats.
Allyson Beall King, at WSU, is hopeful for the future of the natural environment and public lands because of advances in science, knowledge, and technology, and also because of this generation's attributes. "I want to see the world when they're in charge."
Tabitha Gregory is the author of the non-fiction book "Valdez Rises: One Town's Struggle for Survival After the Great Alaska Earthquake." She wrote about small town museums in July-August 2022 issue.