The Mill Butte Trail, in the Little Pend Oreille National Wildlife Refuge, is a 4.8-mile forested hike with 625 feet of elevation gain located across the road from refuge headquarters.
The paved parking area has educational displays and a short, barrier-free trail leading to an overlook above a nearby wetland, as well as a toilet.
Cross the road and start the Mill Butte hike at the trailhead kiosk. The trail makes a counter-clockwise loop through the forest, where annual controlled burns keep the understory low and create a park-like view through the woods.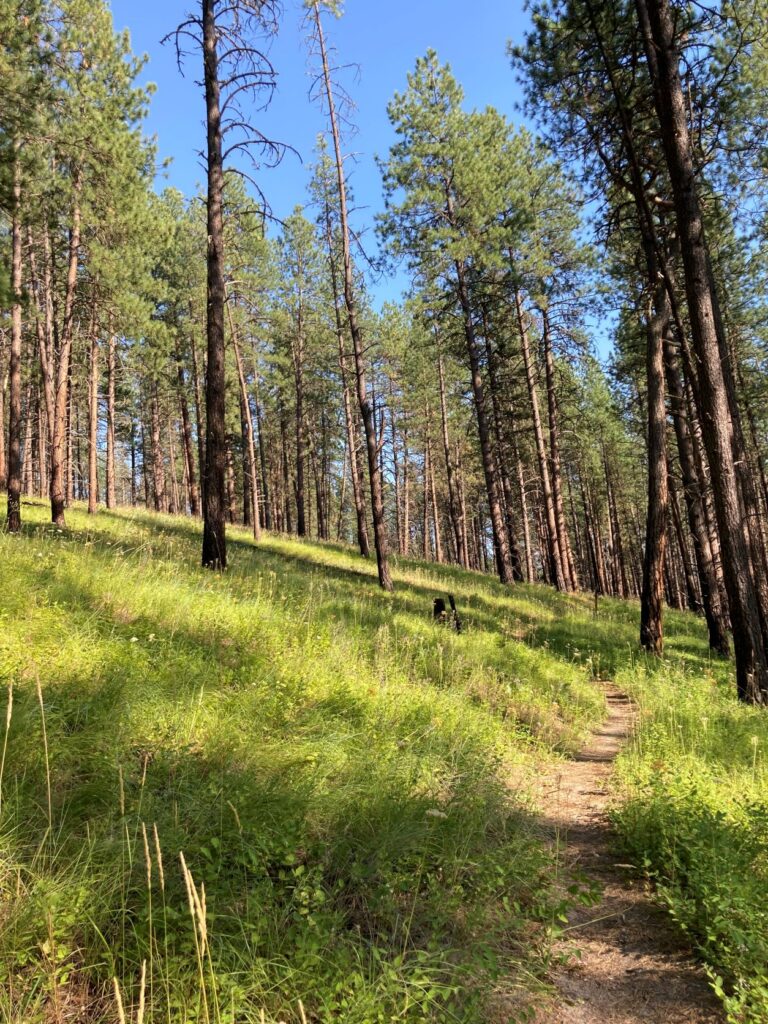 The main draw here is the forest, which contains a healthy mix of conifers and several native shrubs with an understory of grass and flowers.
Note how the tree and shrub species change throughout the hike as the trail ascends through a drier landscape, then descends along a seasonal stream with a wetter ecosystem. Late September will bring the last of the wildflowers, and by early October the Western Larch and several native shrub species will begin to show their fall colors.
Don't miss the short spur trail to the summit of Mill Butte, with a view of nearby mountains and overlooking the mysteriously named Starvation Flat.
The Little Pend Oreille Wildlife Refuge is open to hunting, so wearing blaze orange is recommended during any active hunting seasons. This is a hiking-only trail.
Getting There
The Little Pend Oreille National Wildlife Area headquarters is located at 1230 Bear Creek Rd., near Colville, Wash. Mill Butte Trail is located just across the road from the main office. No pass required at national wildlife refuge.
Holly Weiler is a long-time contributor to Out There Outdoors and writes The Trailhead column for each issue.
Find more trail recommendations in the Hike of the Month column, and hikes especially great for Fall.