Beer is often the reward after a long day of mountain biking, hiking, paddleboarding or trail running. And breweries are a common meeting place for runners, bikers and climbers, because, frankly, a quality brew or two can amplify the storytelling and fun. With a cold pint in your hand, it's easier to brag about the route, share the challenge of a ride, and reflect on the beauty of a hike.
Dozens and dozens of Inland Northwest breweries cater to outdoor-enthusiasts from every possible sport. One might say we are blessed to have so many great local beers and amazing outlets for sharing our greatest Northwest adventures. For many of us, there is nothing better than relaxing with a cold one on the tailgate back at the trailhead, reflecting on another day well spent outside.
We hope you enjoy this guide to some of our favorite regional breweries, outdoorsy beer events, and the many connections between beer and the great outdoors.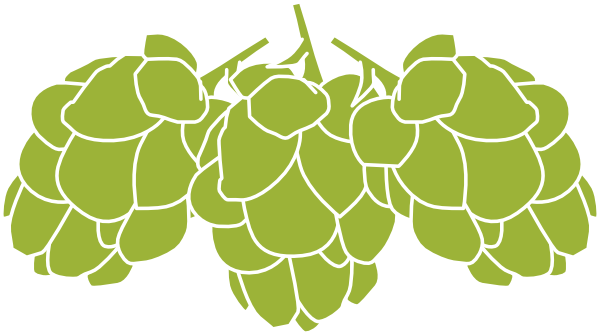 SPOKANE
Bellwether
A bellwether is one that leads or indicates trends. This brewery (est. 2015) is laser-focused on old-world style with Northwest flair. Bellwether is one of the few breweries that raises the bar, year after year, with fantastic beers and frequently undiscovered artists.
The people behind Bellwether are master collaborators with other breweries, and they regularly support Northwest causes, like the Friends of the Centennial Trail. Truth be told, this might be the most family-friendly spot on this list.
Big Barn
This iconic brewery has deep roots in the Greenbluff community. Big Barn (est. 2012) proudly grows a number of the ingredients found in their beers on the premises. The brewery consistently supports local races and is at the epicenter of most Greenbluff fun runs or bike rides. Best of all, the beers are consistently tasty and worthy of a second pour.
Badass Backyard
The name says it all. Badass Backyard Brewing (est. 2015) focuses on quality over quantity with every single batch. The taproom, conveniently located next to Mojo Cyclery in Spokane Valley, is inspiring thanks to the décor, including flights served on skateboards and shelves made out of snowboards. Sometimes the taproom transforms into a yoga studio. Without a doubt, this is one badass brewery.
English Setter
This hunting-dog-themed brewery is a Spokane Valley favorite thanks to its proximity to Sullivan Park, the Centennial Trail, and dog-friendly outdoor seating. English Setter (est. 2014) produces delightful brews with clever names like Puppy Love and Beagle Juice. They also serve drool-worthy flatbread pizzas and burgers. But don't take our word for it. Sit. Stay.
Grain Shed
Combination brewery and bakery in the Perry District, the Grain Shed specializes in exceptional beers made exclusively from rare grains and ingredients that are locally grown. Its website jokes "we do everything the hardest way possible." This means investing in producing premium quality—something you can taste in the bread and beer.
Iron Goat
Inspired by the infamous goat in Riverfront Park, the Iron Goat Brewery has grown from humble beginnings to a celebrated taphouse downtown on 2nd Ave. The brewery produces multiple award-winning beers and hosts the Iron Goat Running Club. It's also one of the best local breweries to catch LIVE music—follow them on Facebook.
Millwood
Just off the Argonne I-90 exit, the Millwood Brewing Co (est. 2017) features an inviting taproom and lots of outside seating. The brewery is connected to the brand-new Millwood Trail, and the home of the Millwood Milers Running Club.
It's also the closest brewery to some of Spokane's best mountain bike trails at Camp Sekani and Beacon Hill, making it a popular post-ride hangout. The brews are delicious and the customer service is fabulous.
Mountain Lakes
You can't go wrong with a mountain lakes adventure, and you can't go wrong with a Mountain Lakes beer. Mountain Lakes taproom is located in downtown Spokane, roughly three blocks from the Centennial Trail.
All of the staff are avid hikers and paddlers, and they love any activity that brings them into the mountains. The craft beers reflect a love of the mountains and beer names are clever. Try the Big Red Wagon after a ride through Riverfront Park.
Nu Home Brew and Genus
When beer lovers want to visit heaven, they end up at Nu Home Brew and Genus Brewing (est. 2013). With humble beginnings, this home brew supply shop has quickly grown into one of the most respected breweries in the region. Basically, it sells everything you need to brew beer at home, and you'll find some of the most knowledgeable brewers. Even better, Genus produces inspiring and creative beers, and the brewers are eager to share skills so you can brew at home too.
No-Li
Born and Raised in the Inland Northwest is among the best beer names in this article. No-Li (est. 1993) continues to be the largest craft brewery in the region, and its success is firmly connected to the brewery's community involvement and connection to the Spokane River and Centennial Trail. In summer months, you can paddle to the brewery or run, walk, bike, or hike there for a pint or full beer-friendly meal.
Perry Street
This brewery is one of the key reasons the Perry District has developed into a fantastic neighborhood. The taproom features lots of seating indoors and outside, which is often overflowing with smiling faces on sunny days. Perry Street (est. 2014) has a rotating tap list with lots of one-of-a-kind creations. It's also a great place to meet after a run or a ride around the South Hill or exploring the nearby Ben Burr Trail.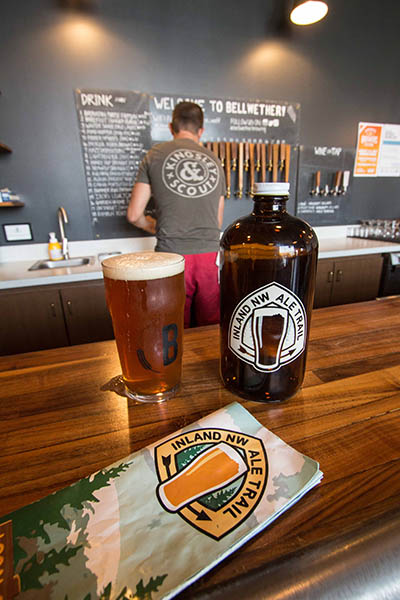 River City
This brewery belongs in its own category. Like other breweries, River City wins awards, contributes to events and charities, experiments with different ingredients, and has a cult following.
River City (est. 2012) made its mark with the creation of the Riverkeeper IPA in a collaborative effort to raise funds and awareness for the important work of the Spokane Riverkeeper. Thanks to River City, paddlers, tubers, and anglers can drink up and support the Spokane River.
Square Wheel
As a division of the Arbor Crest Winery, the Square Wheel (est. 2015) benefits from decades of winery connections and creativity, as well as all of the amenities of the Arbor Crest Cliff House overlooking Spokane Valley.
Square Wheel Brewing Company is named after the famous Square Wheel tractor, an invention of Royal Riblet, the previous landowner of the Cliff House. The beers are a great addition to this iconic estate.
Steam Plant
The most iconic chimneys in Spokane make for a highly-visible meeting spot after an urban outdoors adventure. While primarily known for its restaurant, the brewery is definitely worth a visit. The Steam Plant (est. 1999) still brews the favorites from a decade ago and features multiple seasonal beers. When you stop by, take time to explore the historic building.
Twelve String
You don't need to play guitar to appreciate this Spokane Valley brewery. Twelve String (est. 2011) serves great beer with genius musical names, such as Jam Session IPA and Drop D Stout. Since it's less than a mile from the Mirabeau Meadows trailhead, it's a convenient spot for runners and bikers to hang out after a Centennial Trail workout.
Whistle Punk
Back in the steam powered era, a "whistle punk" was the name of the lumberjack operating the signal wire running to the donkey engine whistle. Located in Downtown Spokane's historic Railroad Alley, Whistle Punk (est. 2015) has a reputation for brewing deliciously creative beers. For example, consider the Imperial S'mores Milk Stout or the Helles Lager. Both are guaranteed to wet your whistle.
NORTHEAST WASHINGTON
Northern Ales
Hidden behind the Little Gallea Restaurant in Kettle Falls, it's very easy to miss this brewery if you're driving too fast. Northern Ales is famous for tasty build-your-own pizzas, peanut shells all over the floor, and wonderful craft beers.
The brewery is a regional favorite because of its affordable pints and easy-going atmosphere and is a popular rendezvous spot for mountain bikers, hikers, and backcountry skiers after adventures along the Kettle Crest.
Quartzite
With 49 Degrees North Ski Resort nearby and a surplus of biking and hiking trails and epic road riding routes nearby, Chewelah is the perfect home for Quartzite Brewing Company (est. 2017).
Named after the craggy peak east of town, the beer lineup features lots of local geography, for instance Goddards Peak IPA. To add to the place-based mix, the brewery has started a new non-profit called the Chewelah Valley Land Trust.
Republic
Inside the historic Fire Hall on Clarke Ave. in Republic, this brewery is committed to good beer and good cheer. Republic Brewing Company (est. 2011) offers several award-winning beers with rotating taps. The taproom is lively and kid-friendly. It also features a variety of events including painting with pints, bike maintenance classes, and live music.
Come for Ferry County's uncrowded hiking and biking trails or the Ferry County Rail Trail, but don't leave without a visit to this lively Republic gathering place.
SOUTH & CENTRAL WASHINGTON
Ice Harbor
The godfather of Tri-Cities breweries, Ice Harbor Brewing (est. 1997) has two locations featuring unique charm and character. No matter which location you choose, you will always be greeted like family. The beers vary a little bit, but they're always delicious and complement the restaurant menu. Earn your beer with a spring ride on the Columbia Plateau Trail, hike on Badger Mountain, or paddle on the Columbia River.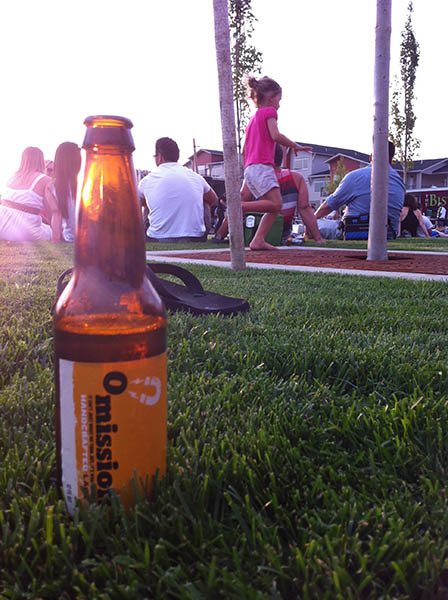 Icicle
If you threw a dart at the center of a Washington map, you would hit the Icicle Brewery. Leavenworth is the adventure-seeking heart of the Cascades, and Icicle Brewing Co. is the main artery. The water for its beer flows from Icicle Creek, and the taproom provides excellent service—even during Oktoberfest. Whenever possible, order the Dark Persuasion.
Paradise Creek
Paradise Creek runs between Pullman and Moscow, right alongside the Bill Chipman Palouse Trail. It's a connection between the two university towns, and a great name for a brewery. Paradise Creek Brewery (est. 2010) in Pullman is famous for its creative beer names and specialty beers, such as the Over The Hop IPA and Huckleberry Pucker Shandy.
Riverport
Right at the confluence of the Clearwater River and the mighty Snake River, this Clarkston brewery highlights the regional wonders that make the area so special. Riverport's beers include River Rat Red, Seven Devils IPA and Old Man River Oatmeal Stout.
Located just one block from Granite Lake Park, and on the way to several stretches of classic Central Idaho whitewater, it's easy to see why paddlers, runners, and cyclists love this place.
Rocky Coulee
Not afraid to blaze its own trail, this brewery has gone against the grain by focusing on the grain. Located in Odessa, the heart of wheat country, Rocky Coulee Brewing crafts beers that tend to taste more malty than bitter.
The brewery doesn't have a pub, but does welcome visitors on Fridays to its tasting room for great beer and good company. Or come check out Rocky Coulee's brews at the annual Odessa Deutschesfest the third full weekend in September.
Ten Pin
Right next to Lake Bowl, in Moses Lake, this brewery is only throwing strikes. Ten Pin (est. 2013) features a head brewer with a genius bio: "Jim can guide you along the Appalachian Trail, tell you the best skinny-dipping spots from Pennsylvania to Mexico and on North to Alaska, and provide hours of entertainment lecturing about polymerization."
Ten Pin is arguably one of central Washington's best breweries and a great detour after exploring the paddling and angling paradise of Moses Lake and dozens of other nearby lakes.
NORTH IDAHO
Laughing Dog
"Fetchingly Good Beer!" Yes, Laughing Dog (est. 2005) is fetchingly good. The brewery blends a Sandpoint passion for creativity and North Idaho know-how into every bottle of beer. Laughing Dog also gives back to the community through several races and events. Your Selkirk or Pend Oreille Lake adventures will feel more complete after a Laughing Dog beer in the taproom located in Ponderay.
Matchwood
Located on the Sandpoint/Dover Community Trail, Matchwood shares its parking lot with the Sandpoint Rock Gym and Evans Brothers Coffee. This is the North Idaho intersection for climbing, biking, coffee and beer. The taproom is constantly rotating through craft beers, and the food is substantial and affordable. Definitely try the Pale Ale.
Moscow
Surrounded by wheat and barley fields, it's easy to see how Moscow Brewing Company developed its passion for craft beer. Moscow (est. 2013) is at the heart of an agriculture community, but it's also the hub for several fantastic community bike paths, like the Latah Trail, and close to the Moscow Mountain trails. Moscow Brewing showcases the region with local ingredients in its brews, and the atmosphere is always warm.
North Idaho Mountain Brew
One of two breweries in Wallace, North Idaho Mountain Brew (est. 2008) is located just north of I-90 in the City Limits Pub, which couldn't be much closer to the Trail of the Coeur d'Alenes. Enjoy a wide range of beers on tap, from the Baldy Blonde to the Sunset Red, as well as a full restaurant menu and bar after your next Silver Valley adventure.
Radio
Inspired by the golden age of radio broadcasting, this Silver Valley brewery embodies a love for beer and anything related to old time radio. In Kellogg, not far from the Silver Mountain Resort, Radio Brewing (est. 2016) offers many tasty beers plus a great menu with lunch and dinner options.
In the summer, the brewery features live music, making a perfect ending to a day of bombing down the trails at Silver Mountain Bike Park or pedaling along the Trail of The Coeur d'Alenes, a 72-mile paved biking trail two blocks from the brewery.
Selkirk Abbey
In Post Falls, halfway between the Spokane River and the Centennial Trail, the Selkirk Abbey (est. 2012) brews Belgian beers, from tongue twisting sours to a rich malty Trappist. The taproom is warm and inviting with beers for every palate imaginable. There's no need to repent if you bring a few extra bottles home.
Slate Creek
Named after a little-known tributary to the St. Joe River, Slate Creek has long been a secret spot for anglers and whitewater boaters. Located on the corner of 5th and Spruce in Coeur d'Alene, Slate Creek Brewing (est. 2013) features multiple mainstay beers and several seasonal beers.
If you're looking for an excuse to pay Slate Creek a visit, Tubbs Hill and McEuen Park are less than a mile away, and the Canfield Mountain biking trails are a short pedal away.
Utara
Pronounced (oo-tah-rah), this British-style brew pub brings exciting new flavors and Anglo-Indian dishes to Sandpoint. Utara Brewing Company (est. 2017) specializes in crafting delicious ales and refreshing lagers, paired with affordable Indian appetizers and curry. Located near Greasy Fingers Bikes N Repair, Utara makes for a great gathering place after a North Idaho ride.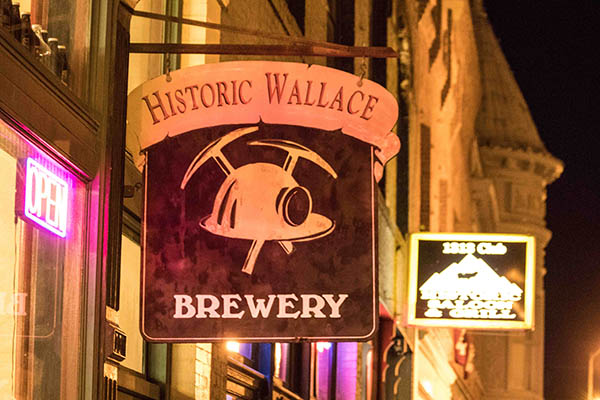 Wallace
With mining and bordello-inspired artwork, the Wallace Brewery (est. 2009) produces brilliant beers, and all of them tell a story. The 1910 Lager refers to the 1910 Fire, the Redlight Ale refers to the town's bordellos, and the Huckleberry Shandy is made with local huckleberries.
With the Trail of the Coeur d'Alenes running through Wallace, and the Route of the Hiawatha nearby, there are plenty of ways to build your thirst for a Wallace Brewing pint.
NORTHEAST OREGON
Terminal Gravity
Terminal Gravity is the technical term when a beer has fermented and aged appropriately. In Enterprise, Terminal Gravity (est. 1997) embodies the spirit of the Wallowa Mountains and the Eagle Cap Wilderness.
The people behind the brewery have a passion for the outdoor pursuits that make Wallowa County so incredible, from backcountry skiing and boating to bow hunting, and have outdoor ambassadors that help spread the TG word. Long live the Terminal Gravity IPA!
This "Beer & The Great Outdoors Northwest Guide" was originally published in the April 2019 print issue.
[Updated Sept. 2021]