How to explore 73.2 miles (or more) of North Idaho on this scenic trail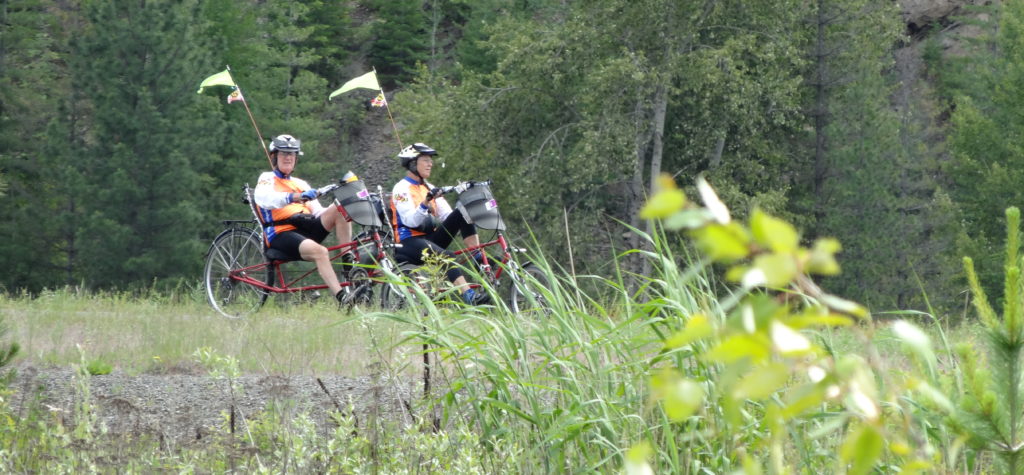 North Idaho is as beautiful as ever in the age of coronavirus. With forested hills, mountains, streams, and alpine lakes, it's a great location to get away from it all. While traveling is a bit more complicated these days, North Idaho has an awe-inspiring rail trail that will let you and your friends socially distance and ride for miles (or days) along the rugged countryside.
The Trail of the Coeur d'Alenes is one of the Northwest's longest paved biking trails, so it's great for beginner bikers, seasoned riders, or families who have a mix of both. Stretching from Plummer to Mullan, Idaho, the trail will take riders past lakes, along a wild river, and through woods and wetlands teeming with wildlife. It's an epic ride in summer or fall. Here are a few of our favorite things about it.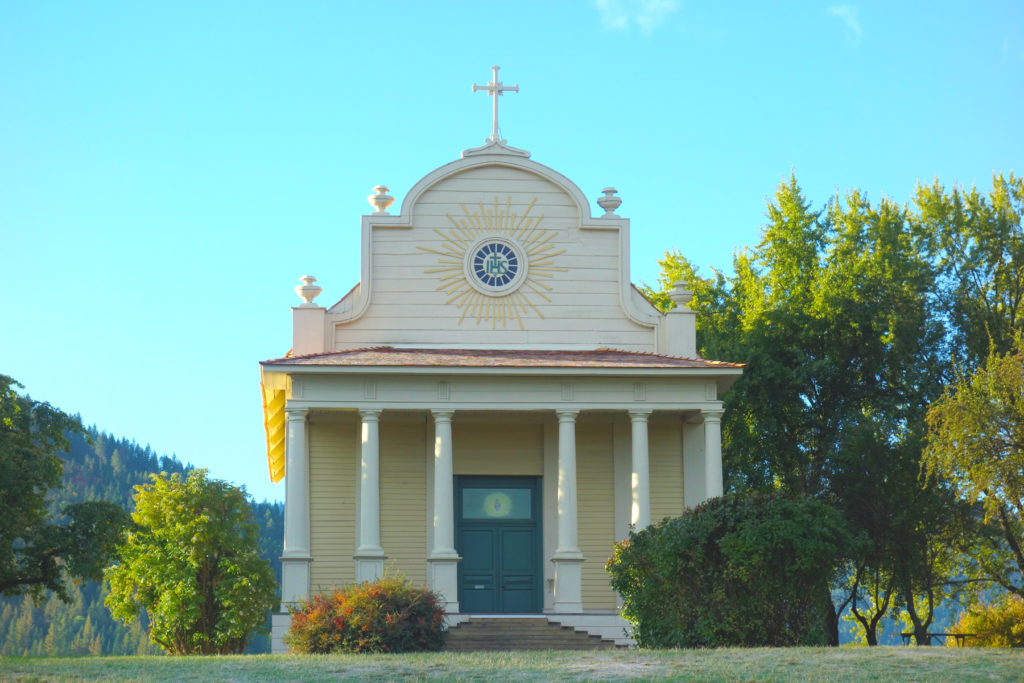 Historic Stops
On the trail, you'll bike past or near two state parks, which makes it easy to stop, admire from a distance, or keep cruising if the area is too crowded. The Coeur d'Alene's Old Mission State Park features the Cataldo Mission, the oldest standing building in Idaho. Heyburn State Park is the oldest state park in the Pacific Northwest, created in 1908, and will give you great access to the southern end of Coeur d'Alene Lake.
The state parks are just the beginning—the Trail of the Coeur d'Alene is packed with historic sites and monuments like old railways and mines that will give you a rich experience of the area. These include the Crane House Museum, Crystal Gold Mine and Sierra Silver Mine Tours, the Grant Mill/ Gateway Marina, Sunshine Miners' Memorial, Shoshone County Mining & Smelting Museum, the historic Chatcolet Bridge, Springston "Barren" Ghost Town, Captain John Mullan Museum, and the Northern Pacific Railroad Museum.
The Pulaski Tunnel Trail is a great opportunity to hop off your ride near Wallace, Idaho, and take an easy 4-mile round-trip hike to retrace a route that played a major role in the Great Fire of 1910.
Local Lodging
As you explore the trail and the region's history over several days, the trail-side communities of Harrison, Kellogg and Wallace each offer their own unique, friendly vibe with lodging, dining, and entertainment options. The trail runs right through each of these Trail of the Coeur d'Alenes gateway communities. Plan to stay a few nights and hop on and off the trail in different communities to experience historic buildings, museums, memorials, and other sites that you can easily explore on foot.
Find more information about overnight accommodations in Harrison, Kellogg, and Wallace here.
Safe Recreating in the Age of Coronavirus
While the Trail of the Coeur d'Alenes is open, some outdoor facilities and outfitters are just starting to reopen and need your help for safe recreation and participation. Before you go, look up your favorite campsites or day-use areas to make sure they're open and see what sort of guidelines they have.
One important rule of thumb is to have a Plan B in place: if your destination is at capacity when you arrive, continue on to the next adventure spot. Luckily, with the mileage on this trail, you'll have plenty of options.
Here are a few guidelines for recreating in Idaho right now:
Maintain six feet of physical distance from people outside your family pod.
Bring a mask in case a trail, boat dock, or other passing area is crowded.
Be cautious while doing extreme sports, as outdoor staff and rescue crews are running at limited capacity.
Pack your own food and water, plus safety essentials such as a flashlight, rain jacket, first aid kit, sunscreen, sunglasses, and hand sanitizer so you can minimize physical contact.
Keep it close to home and enjoy Idaho's natural wonders from an access point near you to reduce traveling.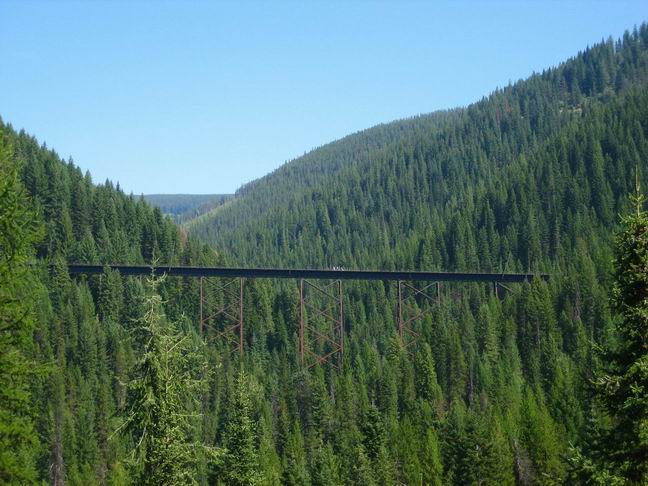 Bonus Adventures
Biking, walking, or running the Trail of the Coeur d'Alenes is just the beginning of your adventure. You can think of the trail as a connecting thread between a myriad of recreational opportunities. Stop at a local waterway or park to swim, hike, fish, float the river, rent a kayak, camp, or more. Take a detour to ride the famous Route of the Hiawatha, or tackle a single-track mountain bike trail like Beauty Bay Loop near Harrison. The areas of Harrison, Kellogg, and Wallace are great places to rent gear. You can also take historic walking tours in the towns of Harrison or Wallace, Idaho, which can definitely fill an afternoon.
Wallace offers a treasure of attractions for the history buff. The entire city is listed on the National Register of Historic Places, with four renowned museums, an underground mine tour, and a four-acre open air historic mine exhibit. Plus, the town offers self-guided tours of its historic homes, churches and commercial districts.
Harrison will treat you with a waterfront and downtown self-guided tour. You can explore the Harrison Commercial Historic District, see the remnants of the first bridge to be built over the Coeur d'Alene River, the historic I.O.O.F Hall now home to local boutique businesses and the (in) famous One Shot Charlies, all while taking in the breathtaking view of this waterfront town. Indulge one or both tours as you relive the logging and rail history that built the American West.
Plan a few days for your summer or fall trip on the Trail of the Coeur d'Alenes to pack it all in!
Quality sponsored content