The Trail of the Coeur d'Alenes offers a scenic ride through the heart of the Idaho Panhandle.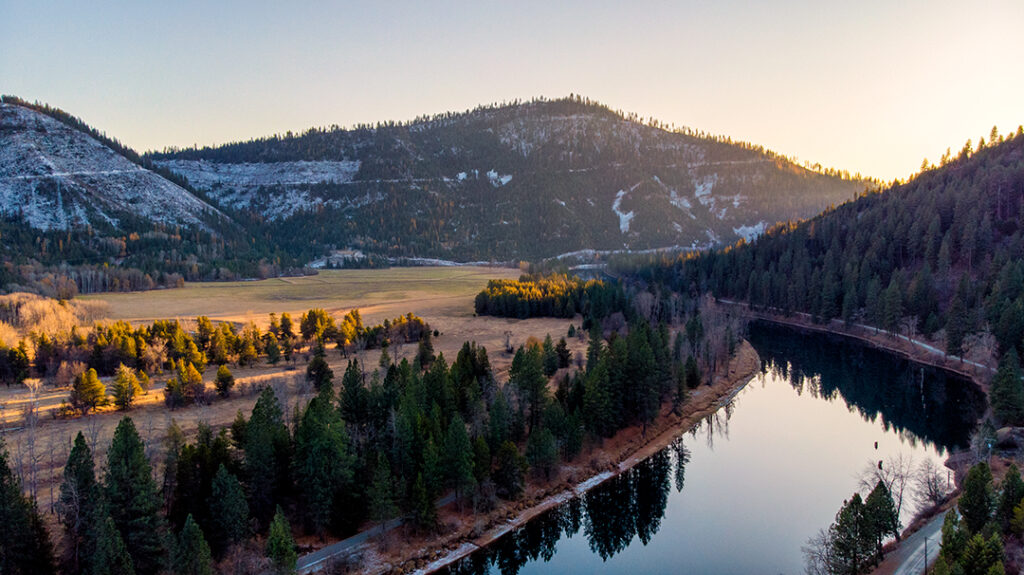 These days, we could all use a breath of fresh air. In the Northwest, we're fortunate to have access to great outdoor spaces, and the Trail of the Coeur d'Alenes is a local gem that's a must-ride. This 73.2-mile rail trail travels through the heart of North Idaho, spectacular in fall with bright seasonal foliage, mountain scenery, small-town charm, and wildlife unique to the wild wetlands of the area.
When you ride the Trail of the Coeur d'Alenes, it's a safe bet you'll see more birds and wildlife than people (though you should keep a safe distance from both). Once the first few crisp mornings arrive and the deciduous trees begin to flare with fall color, you can enjoy an amazing backdrop as you pedal for just a few miles or a multi-day ride. Take in the local aspen, birch, fruit trees, western larch, and many other native grasses and shrubs at your own two-wheeled pace. Hear the call of the birds or fish jumping in one of the many lakes and streams as you pedal along the trail. Many species of wildlife are more active come autumn, so keep an eye out for migrating moose, deer, elk, coyotes, black bear and other animals.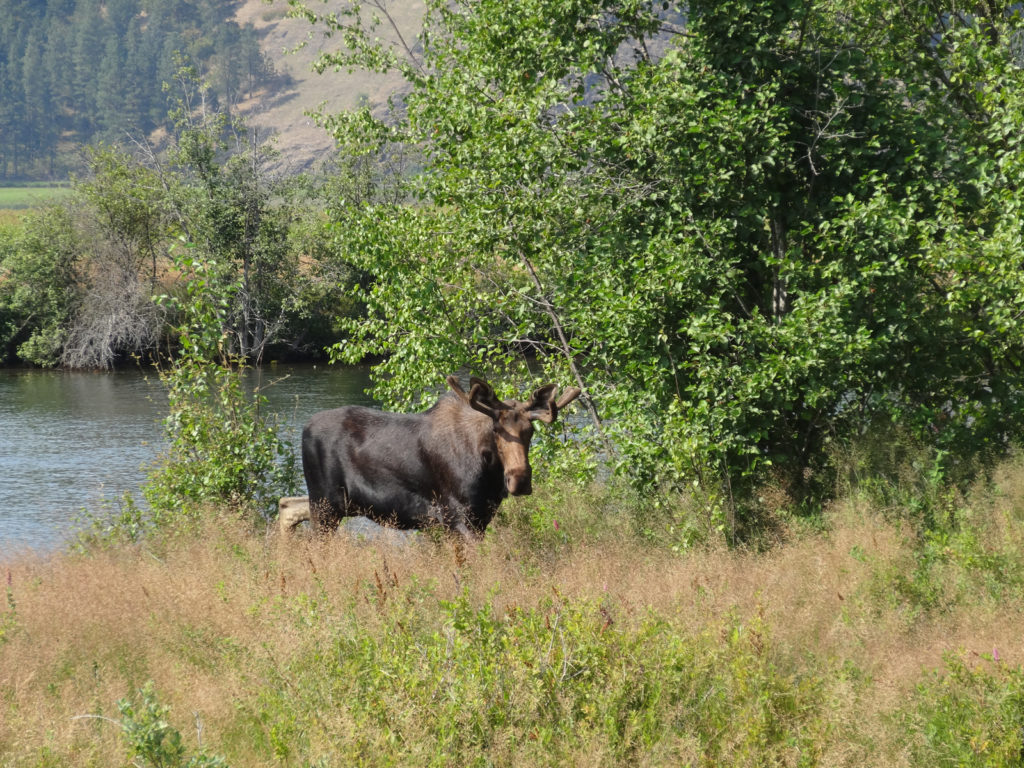 Stretching from Plummer to Mullan, Idaho, this trail is a great ride for families, riders of varying abilities, and folks of all ages. The Trail of the Coeur d'Alenes glides through low-lying farmland and climbs subtly in elevation, so you can pedal past meadows and into forested areas all from one paved trail.
Wetlands will provide an opportunity to see many species of birds, and depending on the time of the year, you might be able to view eagles, swans, hawks, owls, and migrating songbirds. No matter which birds or local animals make their appearance during your ride, you'll find a place that will help you breath a little deeper, rejuvenate the mind, and energize the spirit as you adventure.
What to Pack on Your Fall Adventure
This iconic trail can be ridden in small sections or as an epic end-to-end challenge in any season, but it's good to keep in mind that the weather along the trail can change dramatically in the fall when storms roll through. Always bring clothing to keep you warm and dry, and take along a few more essentials like hand sanitizer and water so you're able to keep your social distance.
We also recommend carrying a bike pump; flat tire repair kit; bike helmet; bike lights; extra food, clothing, and water; and a cell phone for emergencies. Wear technical layers so you can roll with an unexpected rain or wind storm. With 20 developed trailheads and many small towns along the trail, there will be plenty of places to pull over to just relax and soak up the sights.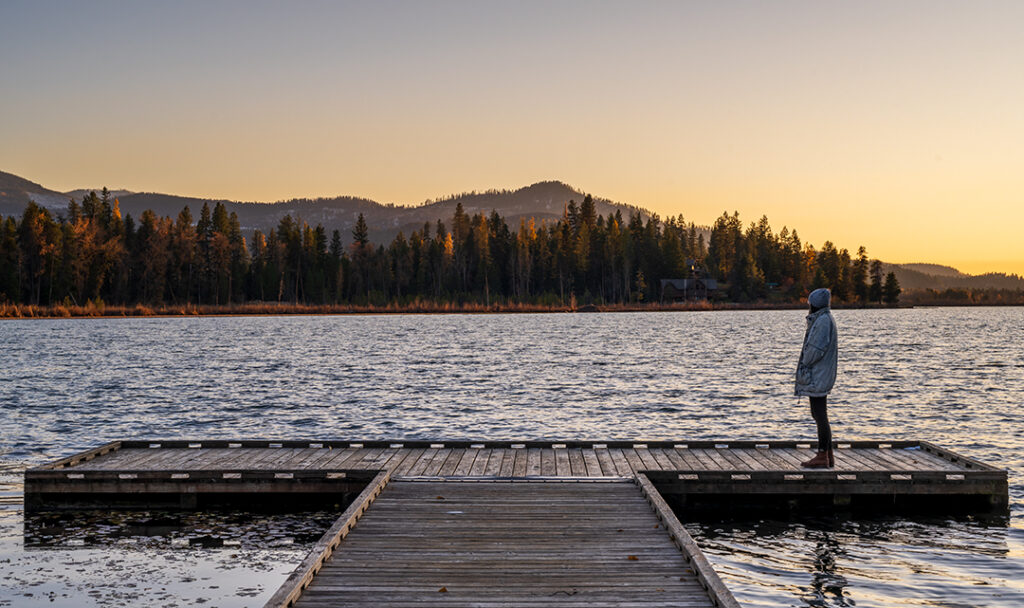 Exploring Off-Trail History and Waterways
While lush fall scenery and unique animals will make for a memorable ride on their own, the Trail of the Coeur d'Alenes also provides places to explore for late-summer recreation on the lakes and rivers, including swimming, hiking, fishing and more. Take the time to play and splash on the beach and on Lake Coeur d'Alene near the town of Harrison at the west end of the trail. You can rent motor boats and kayaks in Harrison to explore the lake. Or paddle up The Chain Lakes east of Harrison that includes wildlife viewing at the Thompson Lake Wildlife Refuge.
If you'd like to hop off your bike and float the river, or take a bit more time and fish, camp, or hike, head for the famed trout-fishing waters of the North Fork of the Coeur d'Alene River. You can kayak, boat, or paddleboard after getting a rental in Harrison. Head for the singletrack at Silver Mountain Bike Park to explore on mountain bike for an afternoon. If you're biking with family, visit the kid-friendly Gene Day Park in Osburn with its newly renovated park and ponds stocked with fish. Take a trip back in time and experience a taste of the Silver Valley's rich mining history on a mine tour or explore one of several museums, memorials, or historic walking tours and sights in Harrison, Kellogg, and Wallace.
Safe Recreation in Idaho during COVID-19
While the Trail of the Coeur d'Alenes is open, some outdoor facilities and outfitters are just starting to reopen and need your help for safe recreation and participation. Before you go, look up your favorite campsites or day-use areas to make sure they're open and see what sort of guidelines they have.
One important rule of thumb is to have a Plan B in place: if your destination is at capacity when you arrive, continue on to the next adventure spot. Luckily, with the mileage on this trail, you'll have plenty of options.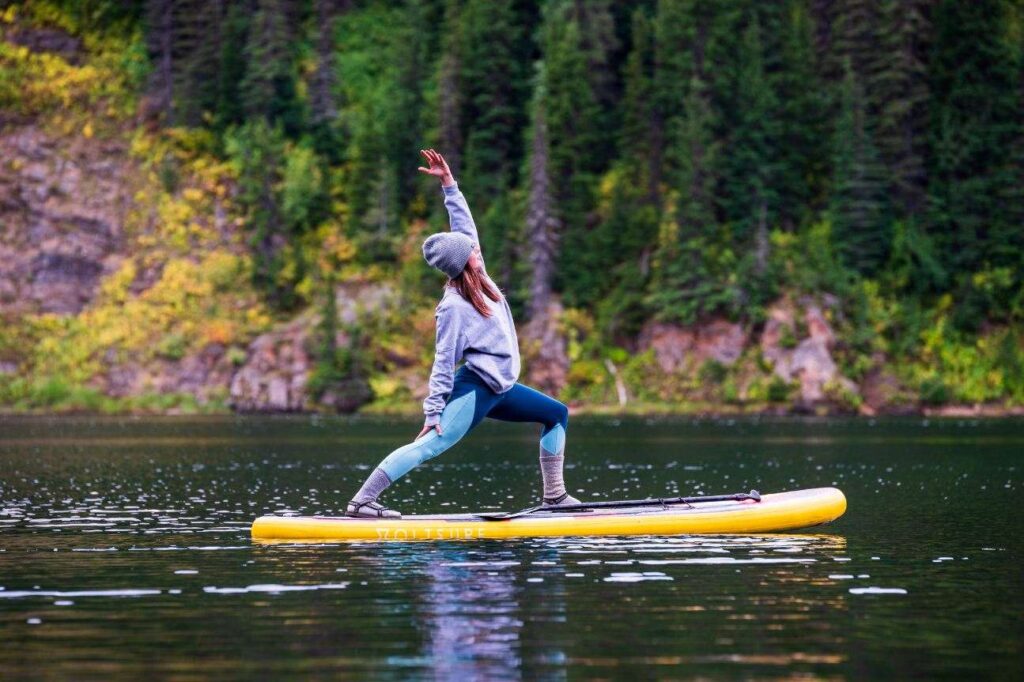 Here are a few guidelines for recreating in Idaho right now:
Maintain six feet of physical distance from people outside your family pod.
Bring a mask in case a trail, boat dock, or other passing area is crowded.
Be cautious while doing extreme sports, as outdoor staff and rescue crews are running at limited capacity.
Pack your own food and water, plus safety essentials such as a flashlight, rain jacket, first aid kit, sunscreen, sunglasses, and hand sanitizer so you can minimize physical contact.
Keep it close to home and enjoy Idaho's natural wonders from an access point near you to reduce traveling.
Quality sponsored content
(Photos courtesy of Silver Valley Chamber of Commerce.)