This Booty has been FOUND! Nice work!!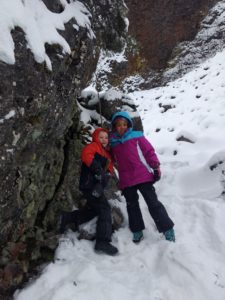 Backcountry Booty Prize:
In this Backcountry Booty, you'll be searching for a prize voucher good for OVER $200 in event tickets happening in Spokane! It's finders keepers, and the finder of this booty will get 4 tickets to the Spokane Great Outdoors and Bike Expo (Feb 23 & 24), 2 tickets to the National Geographic Live "Pink Boots and A Machete" event (Feb 20), 2 tickets to the National Geographic Live "Capturing the Impossible" event (Mar 27) and 2 ticket to the National Geographic Live "A Rare Look: North Korea to Cuba" event (April 24).
Scroll down for contest rules. We'll keep posting clues until someone finds the Booty!
Here's what this Backcountry Booty looks like, although you won't find it sitting on the ground like this!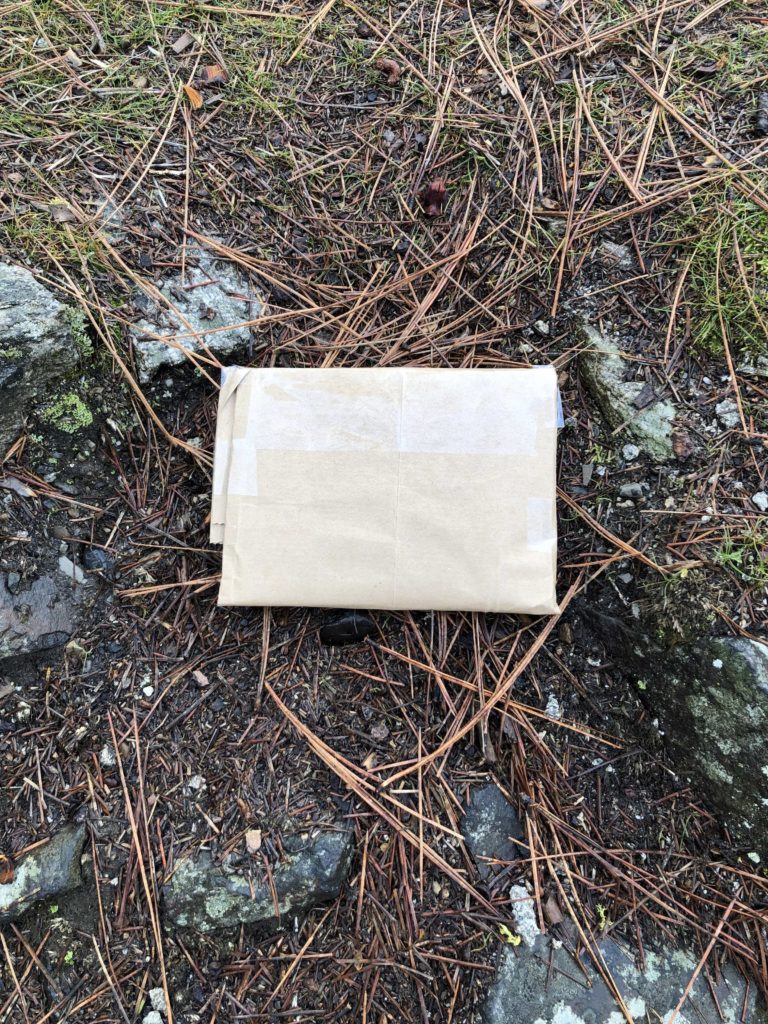 CONTEST RULES
Play the Out There Outdoors Backcountry Booty treasure hunt contest and you get to explore different trails around the region and possibly win gift certificates for cool outdoor gear and other prizes. Here's how it works along with a few rules you need to follow to play:
We hide a booty certificate, that's good for whatever prizes are up for grabs, near a trail somewhere in a park or recreation area in the greater Spokane area.
We name the general location and offer up a few clues and photos on Facebook and the Out There Outdoors website (scroll down on this page for the clues and pics).
You "like" the Out There Outdoors Facebook page to keep in the loop when a new booty is up for grabs, and then check the contest page at OutThereOutdoors.com to review all the current clues.
You take care not to trample native plants/wildlife while you're searching. No digging, turning over rocks or disturbing shorelines, logs or brush that provide important wildlife habitat is required to find a booty and is highly frowned upon and will bring you bad booty karma! Walk, look around and pay attention to the clues and forest/nature around you. We also encourage you to take along a garbage bag for picking up trash whenever you're out hunting for booty.
We keep giving out clues on Facebook and on our website until someone finds the booty and wins.
Winners take a victory photo at the location where they find it and post the photo on the Out There Outdoors Facebook page to confirm that the booty has been found (letting us know that you found the booty right away is important–email us with questions).
Follow the instructions on the booty certificate and we will let you know where to pick up the prize(s)!
---
Backcountry Booty Clue #5: If you're out there braving the snow and wind, you get extra adventure points! Look for this unique feature on the trail—the tree points the way to the Booty! It's tucked in tight to a rock very close by!
Backcountry Booty Clue #4: Once you've found the non-motorized side trail from clue #3, go up the short hill and pick one of three paths to follow! You're close to the booty—look for features! (Today's snow is an added challenge, but the Booty is hidden safely up off the ground.)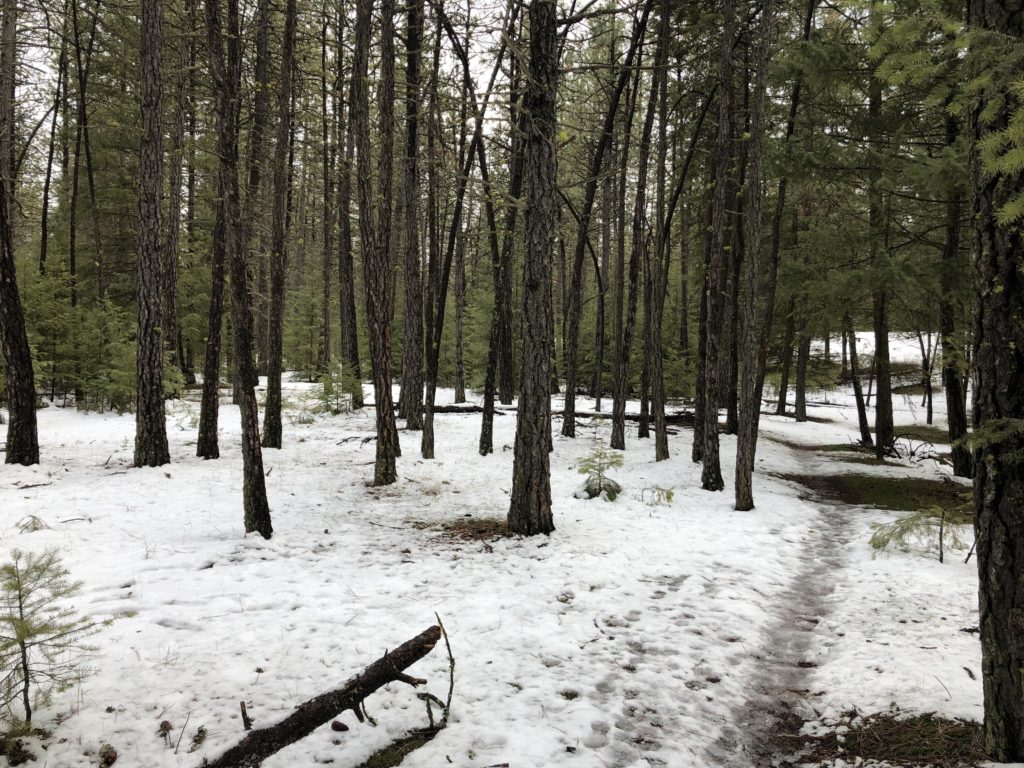 Backcountry Booty Clue #3: When you find this turn in the trail, take a pause and look for an alternate route.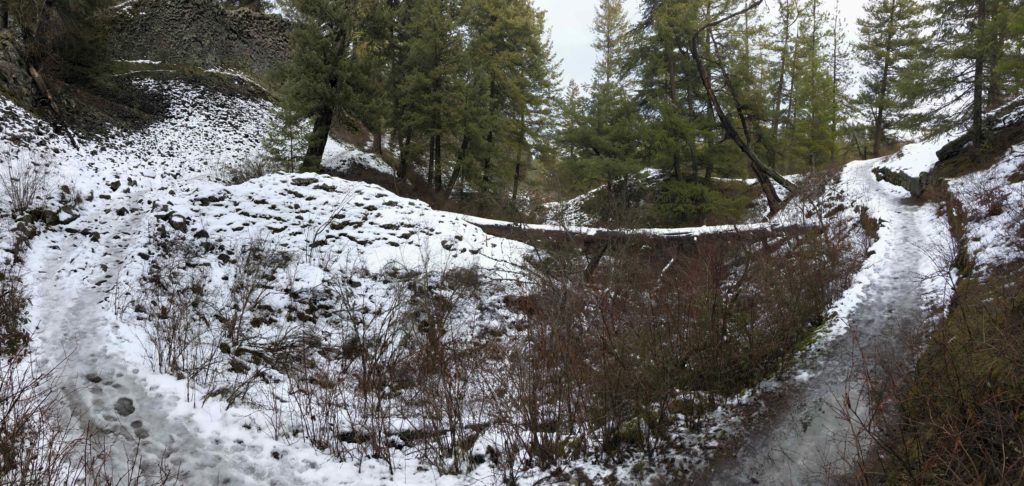 Backcountry Booty Clue #2:
If you see this view, you've chosen the correct direction from the swinging bridge! Keep going!
Backcountry Booty Clue #1:
The search begins! Head to Riverside State Park's Bowl and Pitcher area. You will need a Discover Pass to park at this location. The trails may be covered in snow/ compact ice in some areas, so bring appropriate winter shoes. The Booty is hidden within 1.5 miles of the swinging bridge, about 25 feet off a trail, but we won't tell you which direction—yet!