You know how watch someone do something extraordinary in a beautiful wild place and think, Wow! Indulge in an evening of backcountry "wow" with a set of films showcasing the backcountry winter sports spirit in the 2019 Backcountry Film Festival. The tour makes its stop in Spokane January 31, 2019, at the Gonzaga University Hemmingson Center from 6:00-9:00 p.m.
These films center around the backcountry, human-powered snowsports community. As such, funds raised from this event will stay in our local community to support "human-powered recreation and conservation efforts, winter education, and avalanche/safety programs to raise awareness of winter management issues."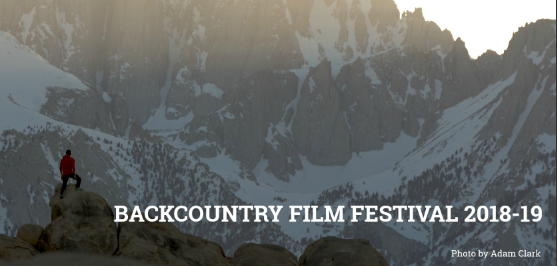 The 2018-19 Backcountry Film Festival tours the nation each winter, and Spokane is one of the 100 cities it will visit. Produced by Winter Wildlands Alliance (WWA), this will be a night to get inspired and give back to your own backcountry. WWA is a national nonprofit working to inspire and educate backcountry communities and to steward our winter landscapes.
Films will capture the spirit of winter though themes of adventure, environment, climate, youth outdoors, and ski culture.
Arrive at 6:00 p.m. to mingle with fellow winter enthusiasts, check out tables from local non-profits, and enter to win raffle prizes. Tickets are $12 each, available to purchase online.
Catch a teaser:
[Feature photo by Summer Hess]