One of the most memorable outdoor experiences of my life involved dual chance encounters with salmon hundreds of miles from the ocean. It was the late 90s, and a few friends and I were on a rambling summer trip to raft, hike, camp and generally explore the wilds of Central Idaho.
Headed up the Selway River one afternoon, we skidded to a stop along the narrow gravel road after catching the sight of salmon slowly making their way upstream. I'd never seen anything like that before in the Idaho mountains, and we all stood there watching them in awe.
A few miles later, still buzzing from that rare encounter with a Northwest icon, we stopped to check out Selway Falls. At the base of the impressive falls, a couple of guys who later introduced themselves as Nez Perce Tribal members were down near the water fishing. Within a couple minutes, one of them pulled a massive salmon out of the water. He stood there along the river with mist from the falls rising behind him as he held the fish up. "A wild fish for a wild Indian," he said grinning.
That moment, with the roaring sound of the falls pounding in our ears, I felt hopeful, like a wild salmon renaissance was afoot. Those incredible experiences were over two decades ago and the plight of Northwest salmon has tragically gotten worse.
In 2019, fewer than 4,000 wild spring chinook salmon made their way back to Idaho from the Pacific. For historical context, millions of wild fish once returned in good years. It's realities like these that can make the situation for salmon feel hopeless at times. How could we have let such an amazing animal, such an incredible cultural and economic resource, nearly come to an end here in what was once a rich, vibrant inland salmon and steelhead fishing region? The looming prospect of extinction is an epic moral failure of our time.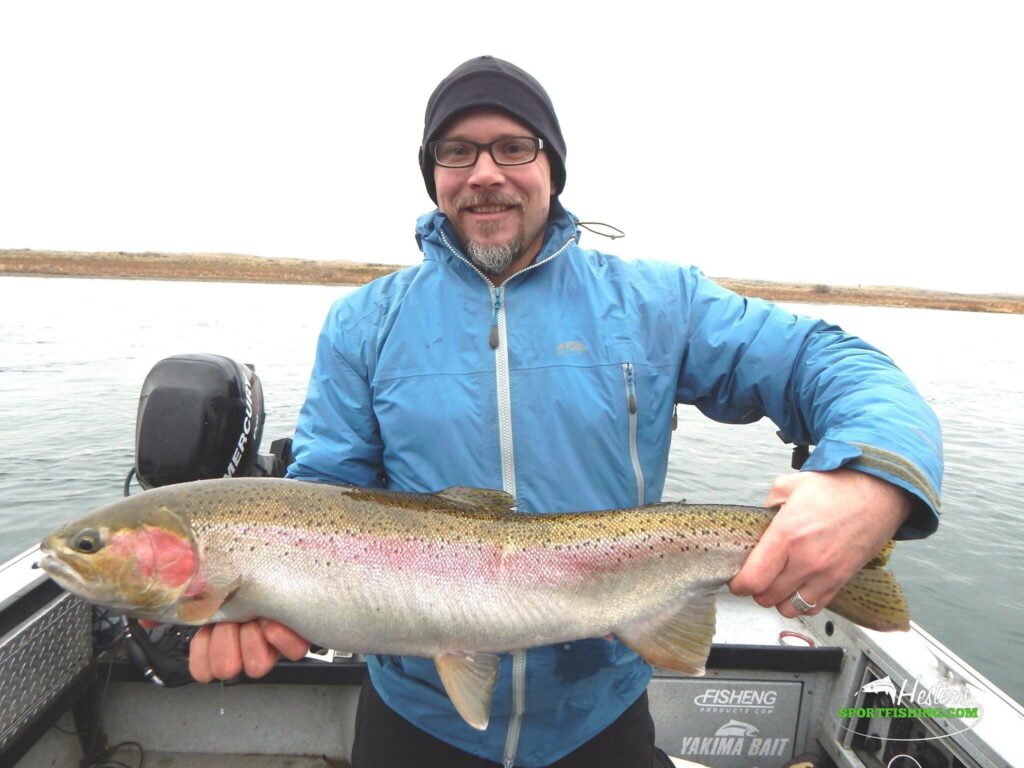 Every once in a while there is a bit of news though that shines rays of hope for the future. One of those moments materialized when Idaho Representative Mike Simpson recently announced a proposal for a Columbia Basin Fund that could keep salmon from going extinct. Surprising to many, the Idaho Republican's plan calls for breaching the four lower Snake River dams in Eastern Washington.
Scientists believe those dams are the biggest cause behind dwindling salmon and steelhead runs in the Snake River basin that includes pristine rivers in Idaho, NE Oregon and SE Washington. It would also ensure that energy, transportation, and agricultural priorities—as well as local community development projects throughout the region—were funded through $34 billion in thoughtful infrastructure investments. It includes funds for upper Columbia River fish passage as well. 
Part of the deal, which was crafted after 300 meetings with a wide range of stakeholders over three years—would also take away conservation groups' ability to file the lawsuits they've been using to leverage salmon protections for the next 35 years. A lull in litigation, Simpson insists, would give a wide range of interests more certainty when making long-term economic, management, and investment decisions.  
It's not a perfect first draft and improvements should and can be made. But Simpson's comprehensive proposal just might be the magic mix that ends the salmon wars with a happy ending instead of extinction.
So far Simpson's plan has support from interests with serious skin in the game, from tribes and conservationists to electric utilities and shippers. For many, Simpson's efforts seem to be a better solution than the status quo that has spent billions of dollars on salmon recovery and management efforts while fish numbers continue to decline.            
When the Lower Snake River dams were built, there were winners and losers, and day-to-day life and business as usual changed for the good or bad for a lot of people and communities. Simpson's efforts could flip that dynamic around by making sure we do the right thing by saving salmon for the future without leaving impacted communities and interests behind.
Check out his proposal at Simpson.house.gov. Call and email your U.S. Senators and Representatives from Washington, Idaho, and Oregon and urge them to get behind this once-in-a-lifetime proposal to save Inland Northwest salmon while we still can.
Derrick Knowles is managing editor and co-publisher. He co-edited the book Holding Common Ground: The Individual and Public Lands in the American West (Eastern Washington University Press, 2005) along with Paul Lindholdt. Previously, Derrick worked for the non-profit environmental group Conservation Northwest.