The Wallace Huckleberry Festival is an annual tradition in Idaho's Silver Valley that combines a 5k race, food and craft vendors, live music, kids' activities and huckleberries all in one of the coolest historic towns in the Northwest! The festival makes a great adventure/culture combo day trip or weekend getaway from Spokane or just about anywhere in the Inland NW!
Wallace Huckleberry Festival 5K Fun Run 2023
Race, jog, or walk this scenic and historic 5k course ( you can even do it with your leashed dog or kids) that starts in the center of the universe in downtown Wallace at 9 AM Sunday morning Aug. 20. From the historic city streets of Wallace (the entire town is on the National Historic Register) the fully-paved race course heads up Placer Creek gaining some 200 feet of elevation before turning back to the starting/ending point at the Wallace Elks Club. All types and ages of walkers, joggers, and hardcore runners are welcome, including kids in strollers, and dogs on leashes! Awards are given for the 1st, 2nd, and 3rd place for overall male and female finishers as well as for each sex/age group. Sign up online here for 5k registration, t-shirts, a huckleberry pancake breakfast (sold separately), and swag bags or at the race before 8:15 AM with a price increase (cash or check only for day-of registration).
Street Vendors
Nothing beats cruising the vendors for unique gifts, deals, and tasty snacks at a small-town community festival! Each year the Wallace Huckleberry Festival hosts a variety of street vendors selling crafts, clothes, food, art, and more. There still may be space if you're looking to join the fun with your own vendor booth (more info here). Wallace also features dozens of excellent restaurants, breweries, bars, and even a wine bar!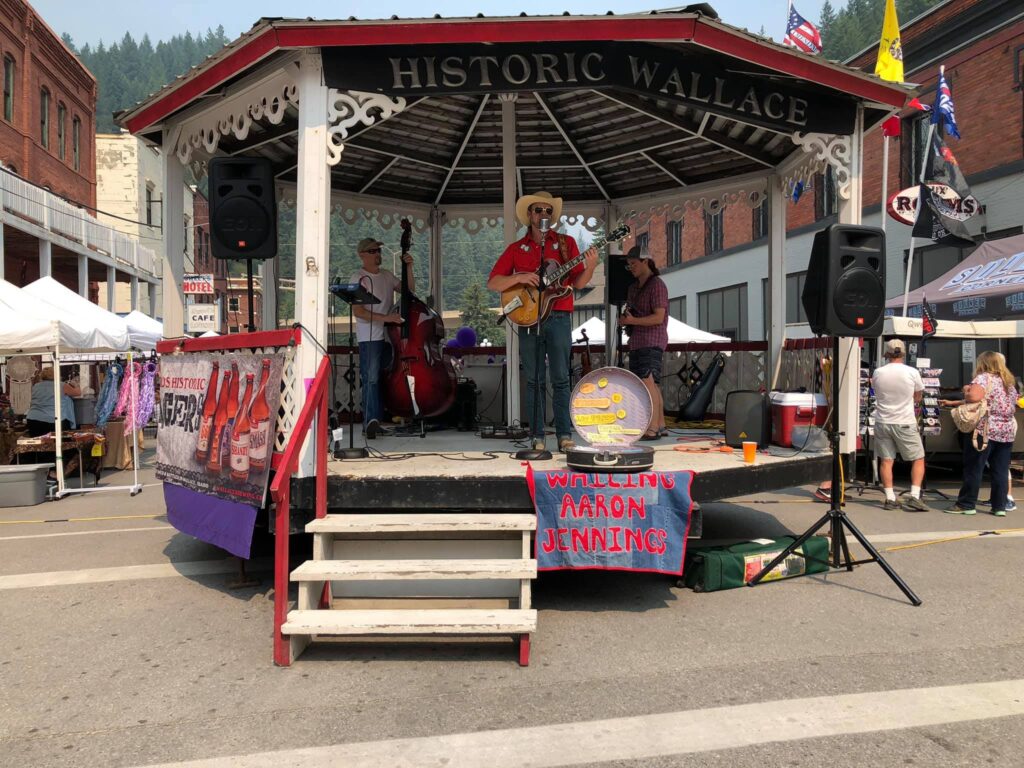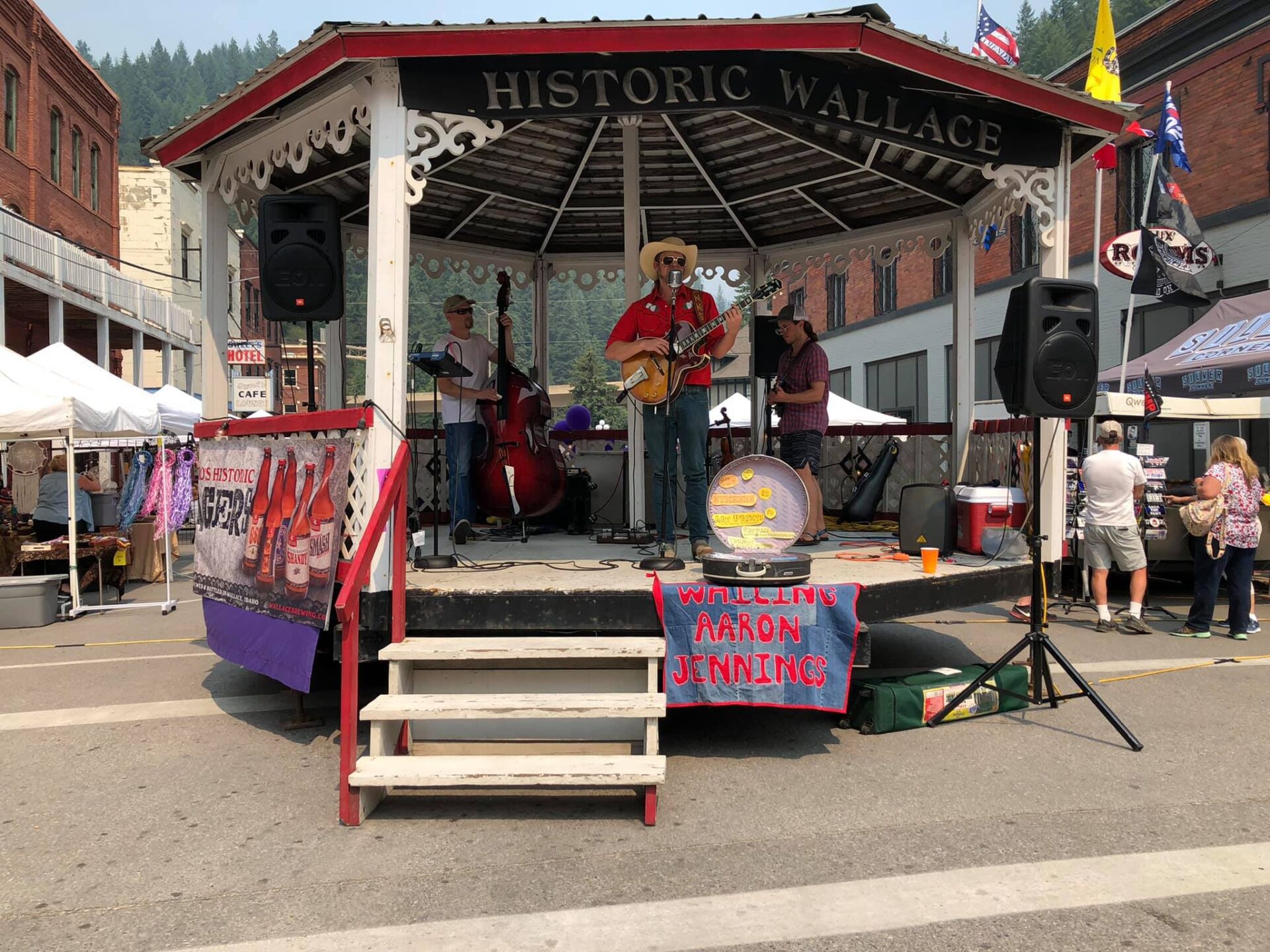 Live Music
Musicians are lined up for the entire two-day festival, featuring a wide range of sounds and styles. Check out the full schedule here:
Saturday, August 19
10:00 to 11:30: Local Favorite- Johnnie McGee!
12:00 to 3:00 pm: T & Company
3:30 to 6:30 pm: Kyle Swafford
7:00 to 10:00 pm: SVERWOOD
Sunday, August 20
9:30 – 11:30: Tim Snodgrass
11:30 to 12 pm: Race winners announced
12 to 3 pm: Cosmic Wagon
Yes, the Wallace Huckleberry Festival Has Huckleberries Too!
In addition to the huckleberries cooked up in the pancakes featured at the Rotary Huckleberry Pancake Breakfast from 7 AM – 11 AM Sunday morning at the Wallace Elks, Johnson's Gems on Bank St. downtown will be well stocked with fresh and frozen huckleberries, huckleberry jam, and more purple gold goodies for sale! 
See you at the Wallace Huckleberry Festival Saturday and Sunday August 19-20, 2023! Answer all of your festival questions by clicking here. And check out this Out There article full of other Wallace-area adventure ideas to combine with the 5k and other festivities!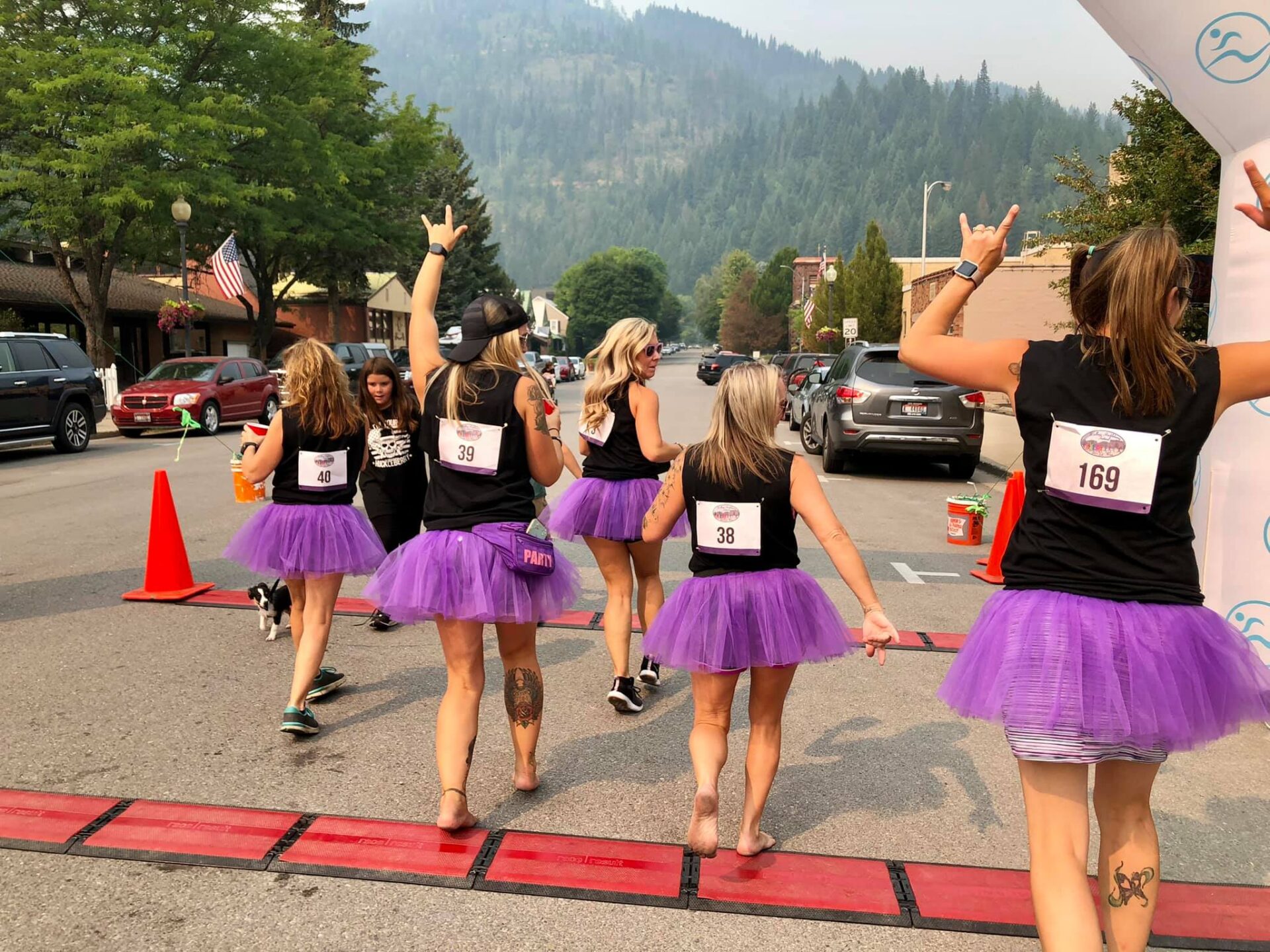 (Sponsored Article)