It's easy to lose track of your speed at a cruising altitude of 200 feet. That's a lesson I'm quickly learning on White Lightning, the penultimate run of Liberty Lake-based Mica Moon Zip Tours which has since been replaced by the even bigger Big Mama, a 3,500-foot long zipline that takes a full minute to complete and is reportedly the longest zipline in the Pacific Northwest. Silently and effortlessly gliding over a deep green gorge, I stretch out my legs in front of me, toes pointed, like an Olympic luge racer. That is, until I realize I'm coming in hot towards a hulking tree, the downhill anchor of the zipline. I execute a high-speed, foot-skidding stop—sort of a reverse-Roadrunner—and brace my feet on the trunk, narrowly avoiding an embarrassing fate as a high-speed tree hugger.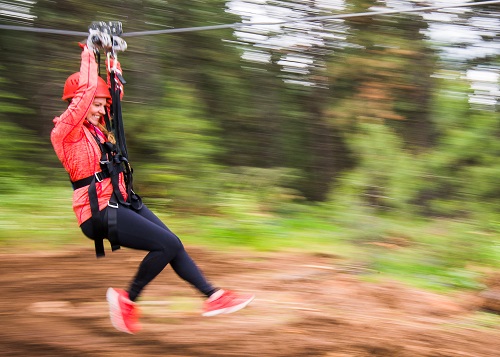 In the heady days of Prohibition, Spokane-area bootleggers set up shop in the heavily forested canyons of Mica Peak, their product coming to be known as "Mica Moon" 'shine. Now the peak delivers altogether more aboveboard thrills courtesy of Mica Moon Zip Tours & Aerial Park, Spokane's only true zipline adventure.
Mica Moon operates on a private plot one drainage adjacent to the Mica Peak Conservation Area, which means zipline tour guests experience a hawk's-eye view of a pristine high-elevation forest. Over the course of eight ziplines, guests fly, suspended by a cable, between tree-top platforms perched in stately firs and cedars. In-flight entertainment includes deer, elk and bobcat; guides think they have even spotted a lynx while on tour.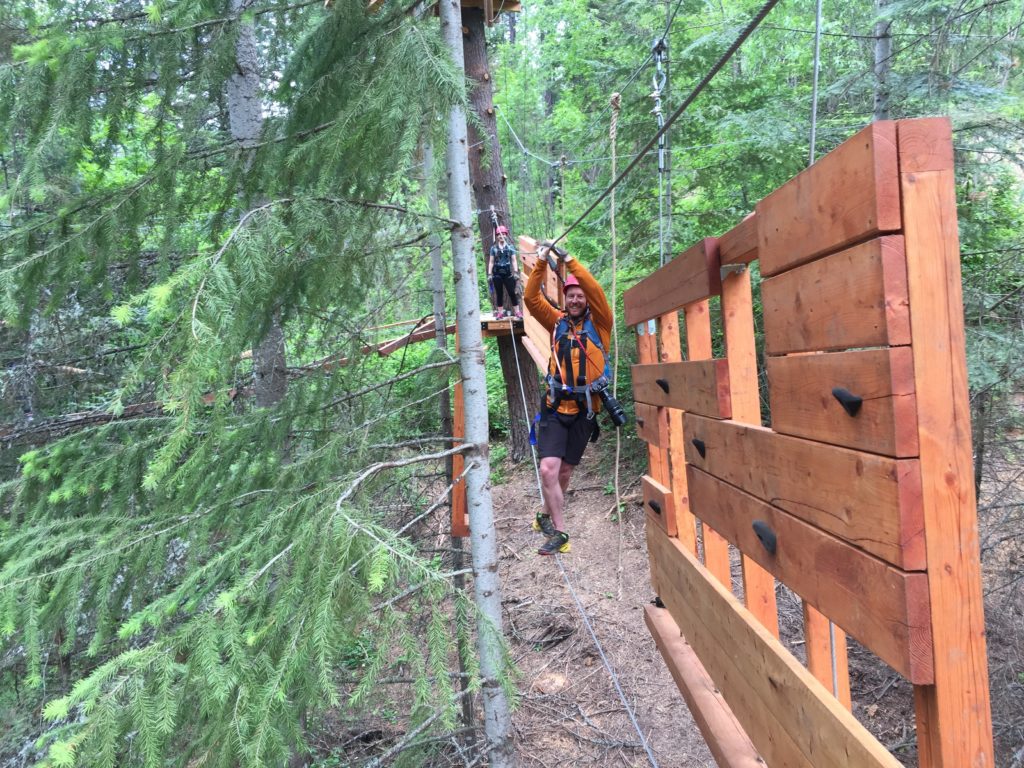 Mica Moon Zip Tour & Aerial Park
The 2.5-hour trip begins with a short UTV ride up steep, narrow jeep tracks; a short practice run; and then gets riders acclimated to the zipline drill: clipping on to the launch platform, securing the zipline handles, and clipping in the safety line. From there it's a tree-to-tree traverse over eight ziplines of increasing height, length and speed. Short hikes connect a couple runs, allowing guests to get their bearings in anticipation of the final two runs: White Lightning, where zipliners hit speeds of nearly 50 miles an hour; and Point of No Return, and its breathtaking quarter-mile canyon.
Mica Moon Aerial Trekking Course
On the zip course, you can lean back and let gravity do the work. In Mica Moon's Aerial Park ropes course, you're working against gravity. Influenced by European aerial parks, Mica Moon's offering is no mere walk in the woods or Ewok village. Your goal: move from one tree-mounted platform to the next.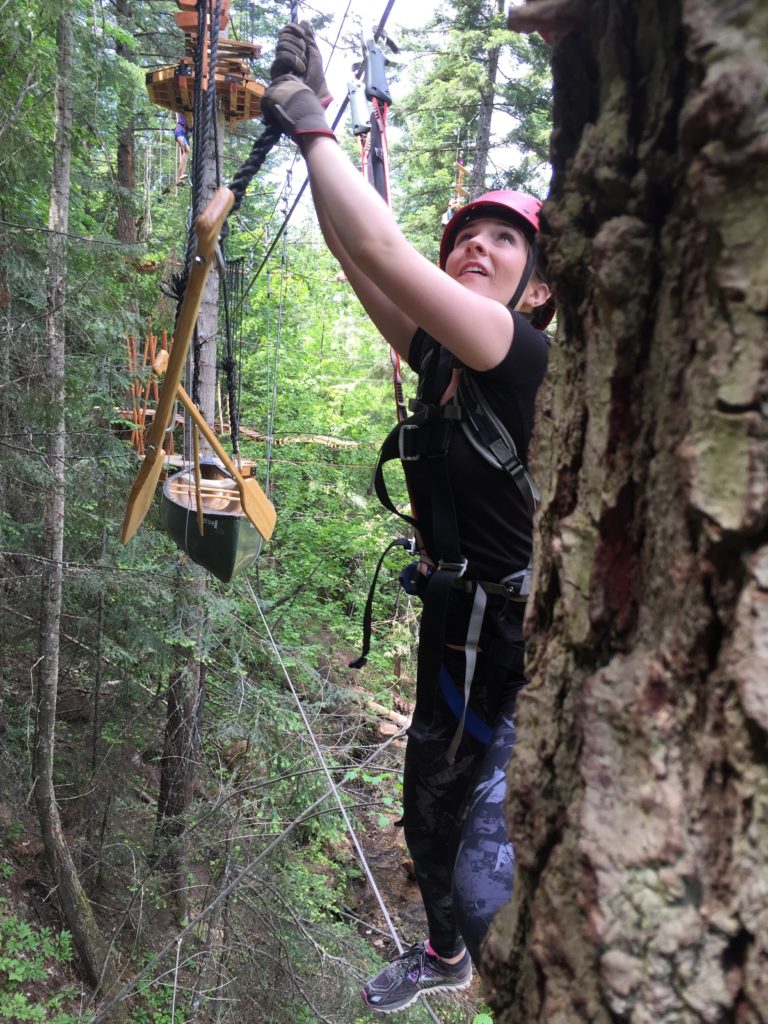 Obstacles of increasing difficulty, from 2x4s to an old canoe, sway suspended in the air, and in your way, above the forest floor. It's a workout, and a test of your trust in your gear, reach, and reflexes. But, as with the zip line, you're always safely clipped in to the cable overhead. So go ahead and do a Donkey Kong-like dance across the spinning wine barrels. Half the fun is watching your fellow ropes course guests negotiate the obstacles: do they scrabble, spider-like, on the tightrope with grace or make action-hero leaps of faith from one wooden feature to the next?
If you want to experience both the adrenaline-pumping ziplines and take your time playing at the aerial trekking course, check out a Combo Tour pass, Ages 7+. Any pass you choose will provide you with an unforgettable outdoor experience at Mica Moon!