Lakes can be a great place to watch wildlife. Lakes with fewer or no motorboats and less development, as well as more shallow, sheltered waters, are going to be better places to watch wildlife than in busier, choppier waters or along heavily developed shorelines. Also shoot for early mornings and evenings when many species of birds and other wildlife are more active.
Since Inland Northwest lakes range from desert-like terrain in central and eastern Washington to lush mountain lakes in North Idaho and Western Montana, the types of wildlife you can encounter at lakes varies widely. Here are a few ideas of lakes to visit with the chance of catching sight of some less-seen Inland NW wildlife.
Western/Clark's Grebes
These cool-looking birds can be found at several eastern Washington area lakes in the summer, including Lake Spokane. The birds build floating nests and have an athletic, water skating mating ritual. Their chirping calls stand out too. Hike into the Fisk Property at Riverside State Park on Lake Spokane or launch a kayak or canoe at the Riverside State Park Nine Mile Recreation Area.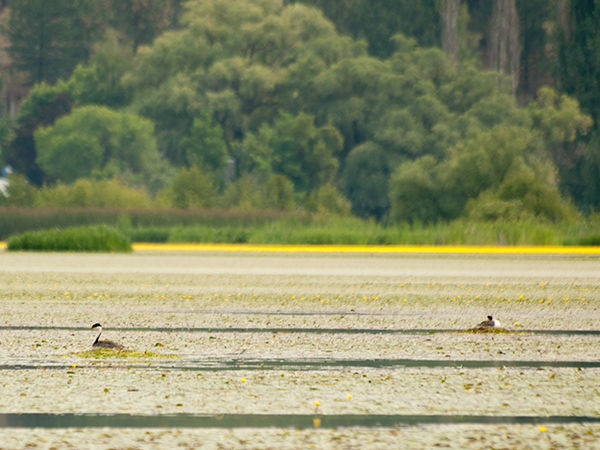 Moose
These potentially massive ungulates can make an appearance at many forested regional lakes. But two relatively wild places on Lake Pend Oreille where moose can be regularly spotted from paddle craft or boats include the Pack River flats wildlife management area on the north end of the lake and the Clark Fork River Delta on the northeast end of the lake.
Bald Eagles
For a quick urban wildlife fix, paddle over to the wetlands at the south end of Washington's Liberty Lake , east of Spokane, for likely encounters with eagles, osprey, and other wetland critters.
Mountain Goats
There are many Idaho alpine lakes where mountain goats can be seen, but you can also try your luck at spotting an elusive goat along the south end of Lake Pend Oreille near Bayview. Look for the distinctly white ungulates on the rocky slopes of Bernard Peak near Echo Bay.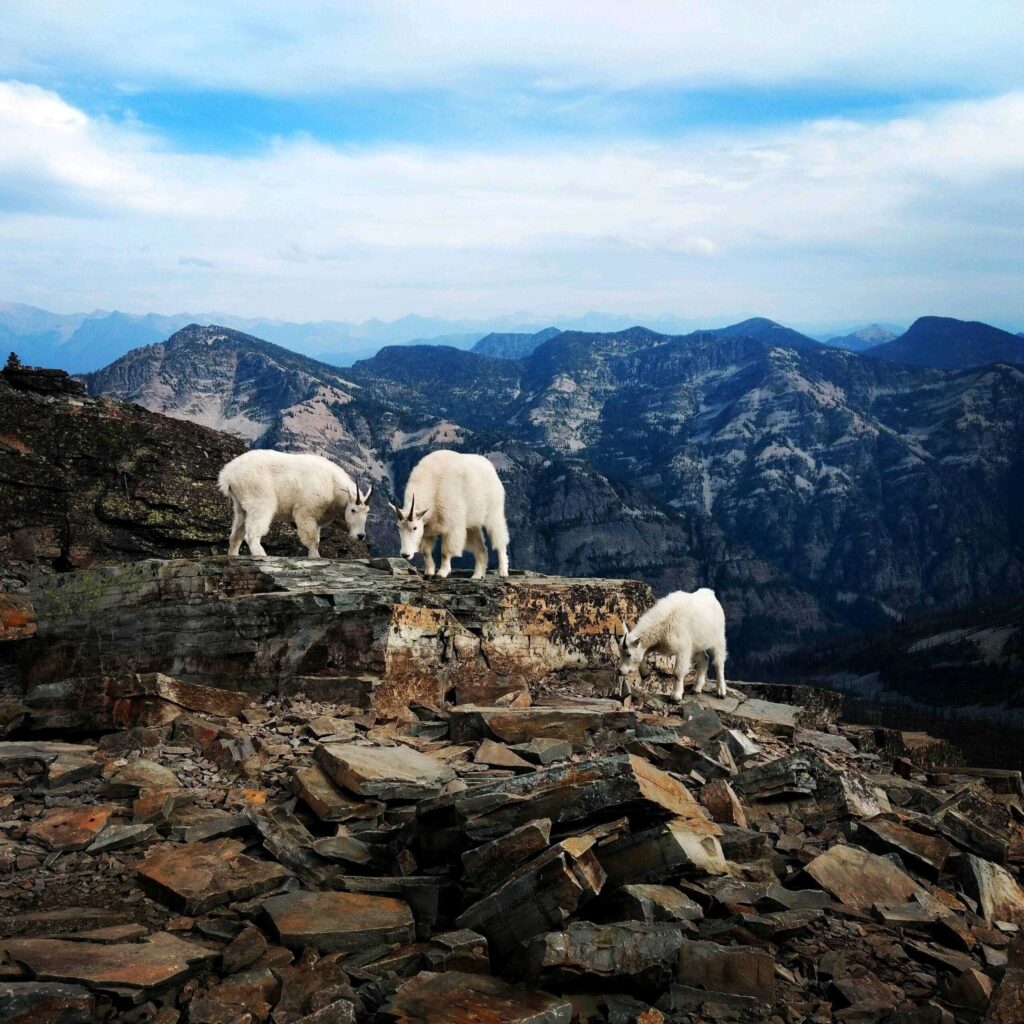 American White Pelicans
The White Pelican is one of the largest birds in North America with a wingspan of 8-9.5 feet. Look for these giant white birds by boat or paddle craft at the south end of Lake Coeur d'Alene near the mouths of the Coeur d'Alene and St. Joe rivers.
American White Pelicans. // Photos: Shallan Knowles.
Find more widlife stories in the OTO archives.
Learn about more lake destinations and recreation in the 2021 Inland Northwest Lake Guide.