Given its sprawling size, Lake Coeur d'Alene offers several unique lakeside happy hour stops with boat-in access.
Anyone with a personal or rental boat can motor up to one of these dining and drinking establishments, tie off at any available guest moorage dock space, and enjoy a responsible happy hour stop.
To keep everyone out on the water safe and follow Idaho's boating and alcohol laws that make it against the law for anyone operating a boat under the influence, it's critical to have a designated sober boat operator.
At the southern end of Lake Coeur d'Alene, Harrison, Idaho, is one of the best happy hour destinations on the lake. There is plenty of well-signed dock space for guest moorage, as well as inexpensive overnight moorage options, and there are several new eating and drinking establishments to choose from.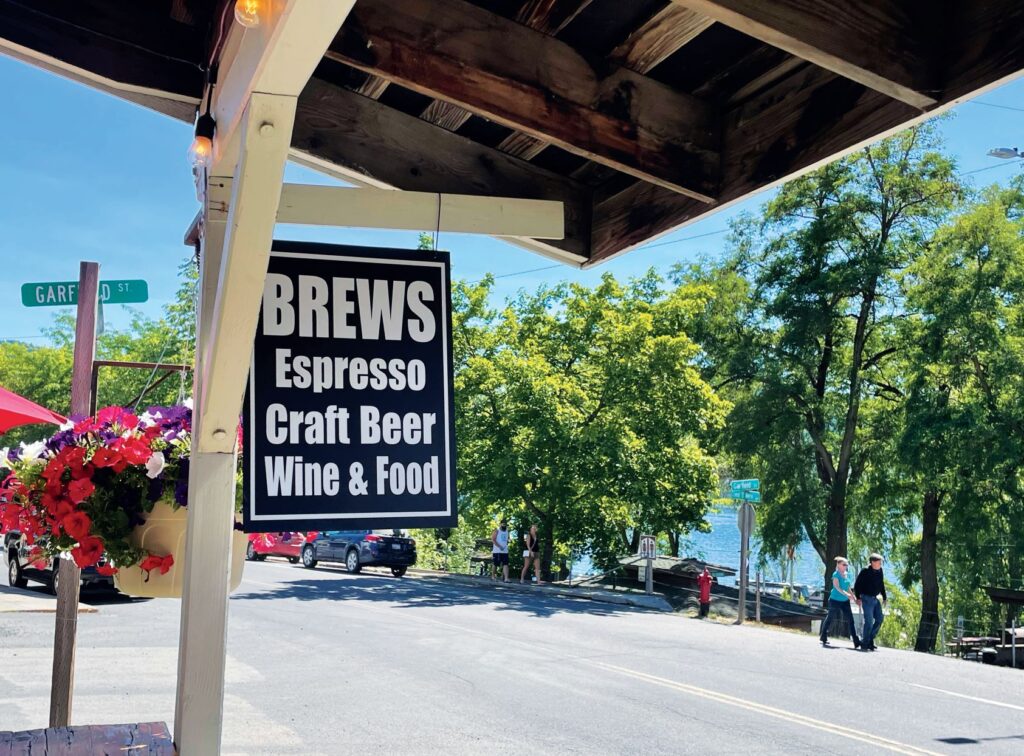 Park your boat and head out on foot to explore the town and happy hour spots such as the Lakeside Bar & Grill, Cycle Haus Bikes & Brews, the Ride & Reel, and other dining and drinking establishments such as long-time favorite One Shot Charlies.
Relax on the beautiful public beach, go for a swim, or take a walk (or ride with a rental bike) on the paved Trail of the Coeur d'Alenes that runs through town.
Docks can fill up on hot weekend days in the summer so plan accordingly.
For more stories about Lake Coeur d'Alene, visit the OTO archives.
Learn more about lake destinations and recreation in the 2021 Inland Northwest Lake Guide.